OfferUp Flips: What We Flipped To Make $7,080 in ONE WEEK
More than half of our income last week was made possible because of a few OfferUp flips.
Last week was an intense week. We spent most of it in the hospital with my sister and my brother-in-law.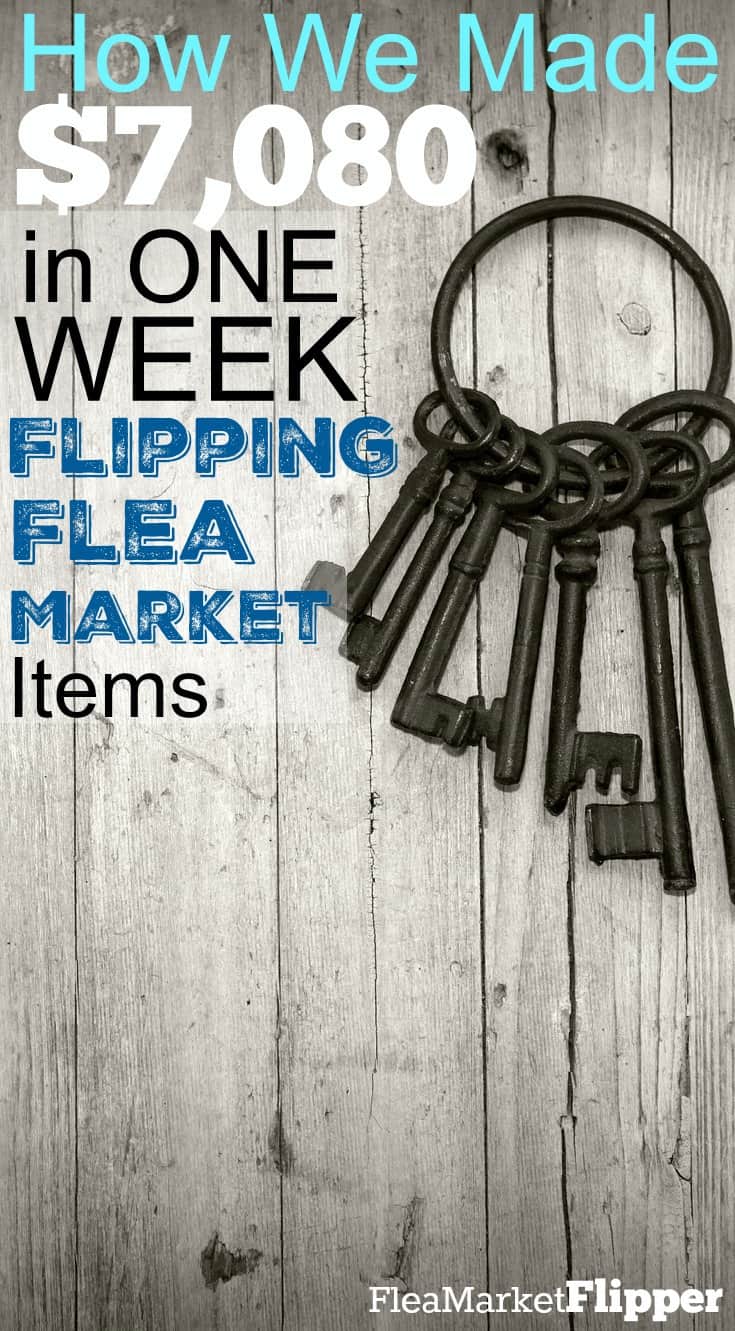 My brother-in-law found out the week prior he had a plum-sized brain tumor and so they did surgery to remove it.
We were with my sister and my nieces at the hospital for the whole day of the surgery – and for the news nobody wants to hear: It's cancer.
The doctor thought going into surgery that it was just a tumor, but they found out it's an aggressive brain cancer.
Of course this news has shaken up our whole family – especially my sister and my nieces – and now we are figuring out what the next steps look like for treatment.  So any prayers for them are greatly appreciated.
One thing last week showed me, is how grateful I am for the ability to have a flexible schedule. Melissa and I spent several days at the hospital without any hesitation. We didn't have to ask for any time off, we were just there for my sister.
I am so grateful that this whole flipping gig has provided that for us!
And even while we were spending much needed time with our family, we were still able to bring some money in (because bills still need to be paid).  We ended up making $7,080 in total sales last week!
It's days like the past week that make us evaluate things in our lives and I can honestly say that I wouldn't change a thing.
Do we have millions of dollars in the bank? No.
Do we have a portfolio of stock investments? No.
Do we have a vacation home in Bali? No.
BUT.
Do we have the time to spend with our kids? YES!
Do we have the freedom to take a long weekend break or week vacation when we need it? YES!
Do we have the ability to be there for friends and family when they need it? YES!!!
That last one is really key for me. Not just because of what my sister is going through right now, but because I really value the ability to help friends and family out when needed.
So I am really grateful that flipping items has provided us everything that it has.
Now, time to jump into our sales from our flea market flips last week.
We sold a total of 7 items for $7,080.
The first thing that sold was this open cooler. It's the kind that places like convenient stores use to hold food so people can reach in and grab it. I ended up selling it locally and delivered it about 2 hours away for an extra fee. No shipping or eBay fees on this one! (Just paid for some gas)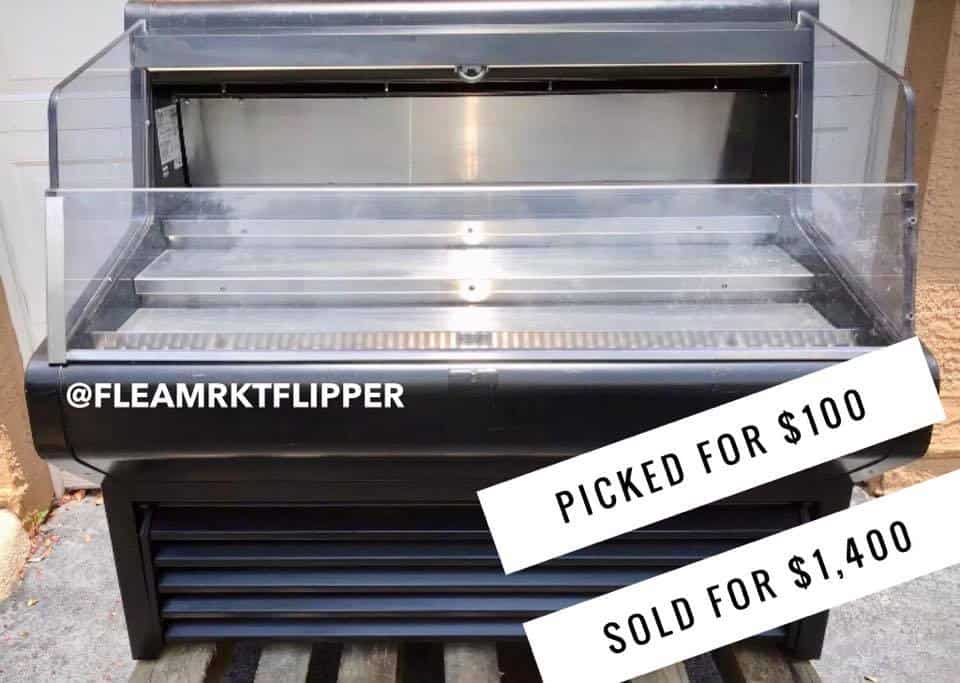 Next was this Kirby vacuum. One that we pulled from the trash! While this wasn't a $1,000 flip, how can you be upset with free money! Ha. Shipping fees were a lot more than I expected on this one, so that did eat into some of the profit. But again, you can't complain when it was freeeee.  We picked it out of the trash and sold it on eBay for $80!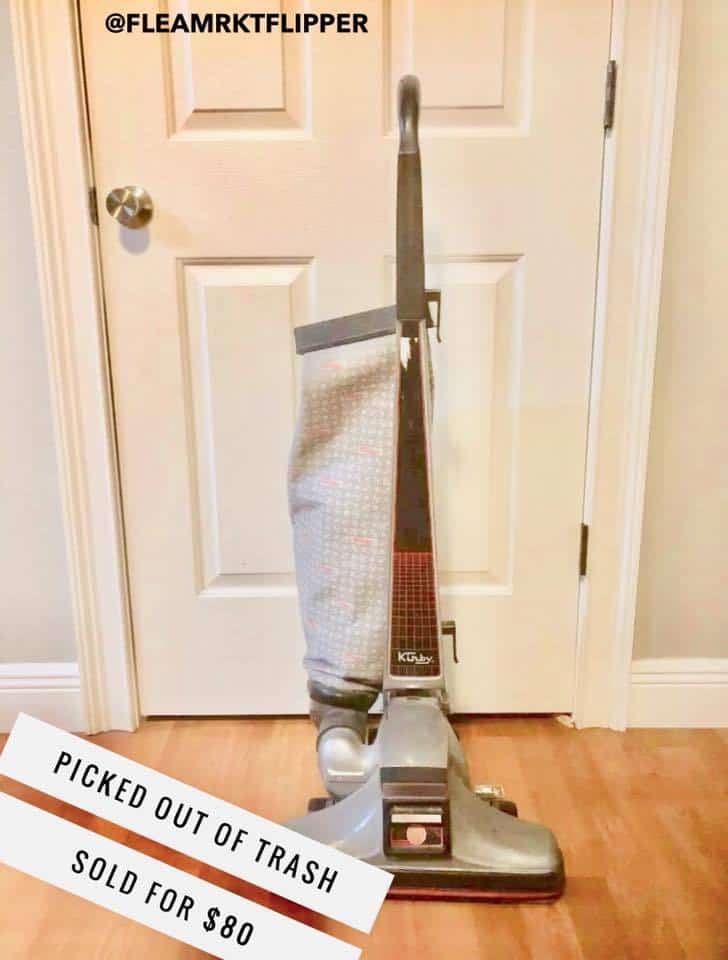 This was the first of THREE Stim machines we sold this week. This one one of the first OfferUp flips this week. We bought it for $200, and sold for $850!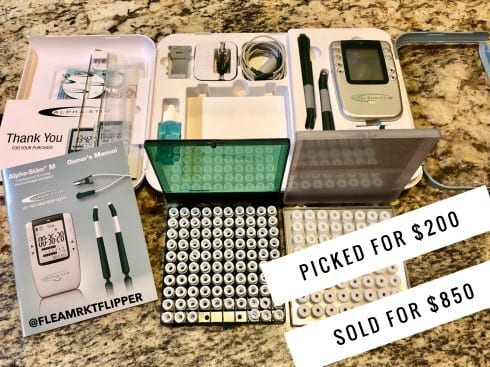 The second Stim machine sold for even more. It sold for $$1,500! Not bad for a $200 OfferUp find. AND it sold within a day of listing it. That doesn't happen often, so when it does, it's pretty exciting!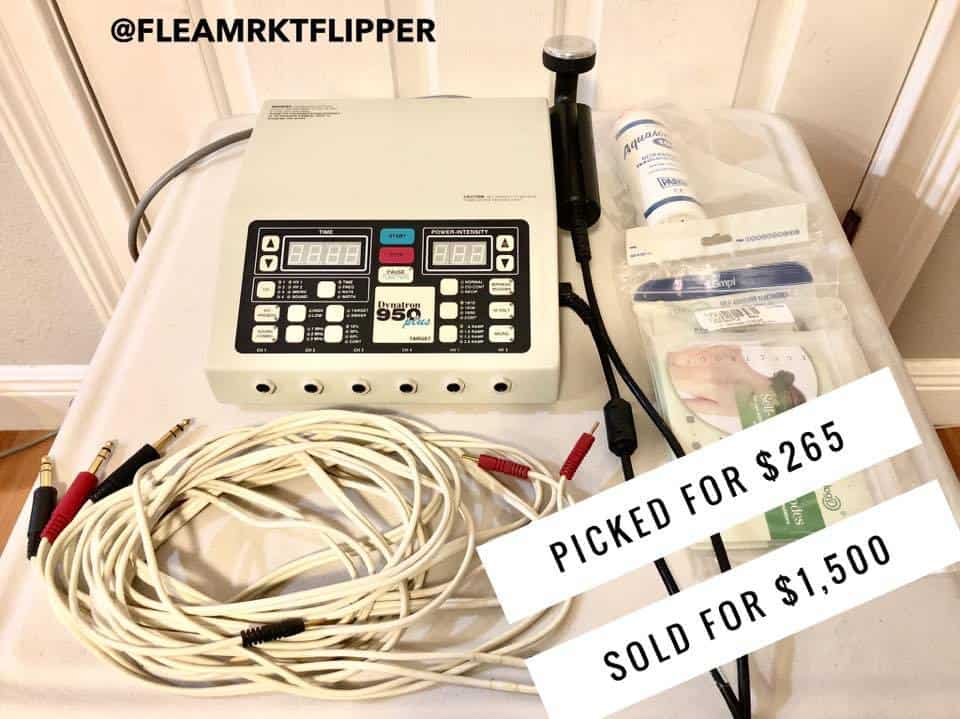 The next flip was an exercise bike we bought a few months ago on OfferUp. We bought this recumbent exercise bike for $250. We drove 1 hours to pick it up, but I knew it would be worth the time. We sold it on eBay for $1,500! It was one of our great OfferUp flips!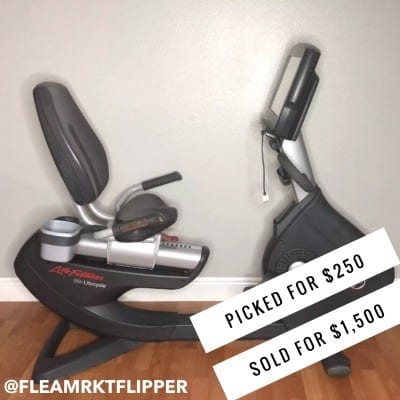 The next flip was a condenser for a walk in cooler. This piece was already palleted up and ready to go before I listed it! I just had to take some pictures and list it for myself. Bought this from a flea market vendor for $100 and sold it for $1,000.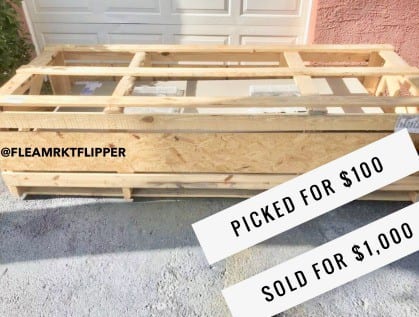 The last item that sold was another Stim machine and was also our last of our OfferUp flips! I still don't know how these work, but they definitely have been good sellers this week! We bought this one on OfferUp for $200 and sold it for$750.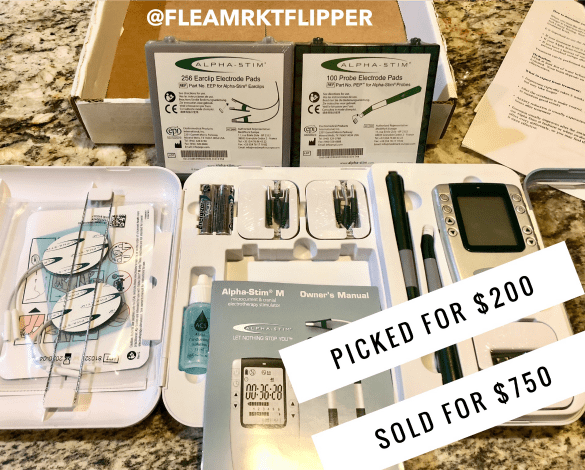 Breakdown of Profits
Everyone loves to see the sales, but what we are really interested in is the profits. So here they are:
Open Cooler – Picked For: $100, Sold For: $1,400, eBay and PayPal Fees: $0, Shipping: $40 (gas), Profit: $1,260
Kirby Vacuum – Picked For: $0, Sold For: $80, eBay and PayPal Fees: $10 Shipping $40 Profit: $30
Stim Machine #1 – Picked For: $200, Sold For: $850, eBay and PayPal Fees: $110 Shipping: $15 Profit: $525
Stim Machine #2 – Picked For: $265, Sold For: $1,500, eBay and PayPal Fees: $193, Shipping: $20 Profit: $1,062
Exercise Bike – Picked For: $250, Sold For: $1,500, eBay and PayPal Fees: $193, Shipping: $190 Profit: $867
Condenser – Picked For: $100, Sold For: $1,oo0, eBay and PayPal Fees: $129  Shipping: $150 Profit: $621
Stim Machine #3 – Picked For: $200, Sold For: $750, eBay and PayPal Fees: $96, Shipping: $15 Profit: $439
Total Sales: $7,080,      Total Profit: $4,084
That breaks down last week!
So while it was an emotionally draining week, we were still able to keep an income coming in.
We want to thank you all who are praying for my brother-in-law. We know God is in control and have a peace that He knows what's going on. If you are a praying person, we would love any continued prayer for their family. Especially for my sister as she has been so strong in this whole thing and I know inside her heart is breaking.
Thank you.
And if you would like to get started flipping, but don't know where to start – jump into our 14-Day challenge and earn your first $100 in flipping profits! (This will also add you to our flea market flips and eBay tips update list. You can unsubscribe anytime.) 
We want to hear from YOU! Comment below and tell us where you are on your flipping journey.
OfferUp Flips: What We Flipped To Make $7,080 in ONE WEEK