A big part of the reselling business is shipping your items to buyers. Shipping can be intimidating, but it doesn't have to be. We know that shipping is one of the biggest obstacles for a lot of people in the flipping business. Whether you're new to shipping or still learning, here are a couple of tips for shipping.
Stock Up On Supplies
Before we dive into the tips, it's important to know what supplies to have on hand. You'll need a tape measure, box cutting knife, and tape gun. You'll need packaging materials like boxes, packing peanuts, and bubbles. Don't forget a scale. You need to be able to know what the item weighs before you print the label.
Know Your Shipping Company's Guidelines
This is very important. We typically use FedEx and UPS for larger items that aren't large enough to be freight. Both require you to have two to three inches of packaging around the item. Make sure whatever you are shipping, you're wrapping it nice and tight.
It also has to be a tight fit into the box. You shouldn't be able to pick up a box and shake it or hear the item move. Otherwise, it could break. If you do have bubbles around it and the box is a little bit bigger add the packing peanuts too. UPS and FedEx may have additional guidelines for items 15 pounds or over such as using something other than packing peanuts.
Make sure you look up the guidelines for whatever shipping company you're going to use that way you ensure you're packing the items to their requirements.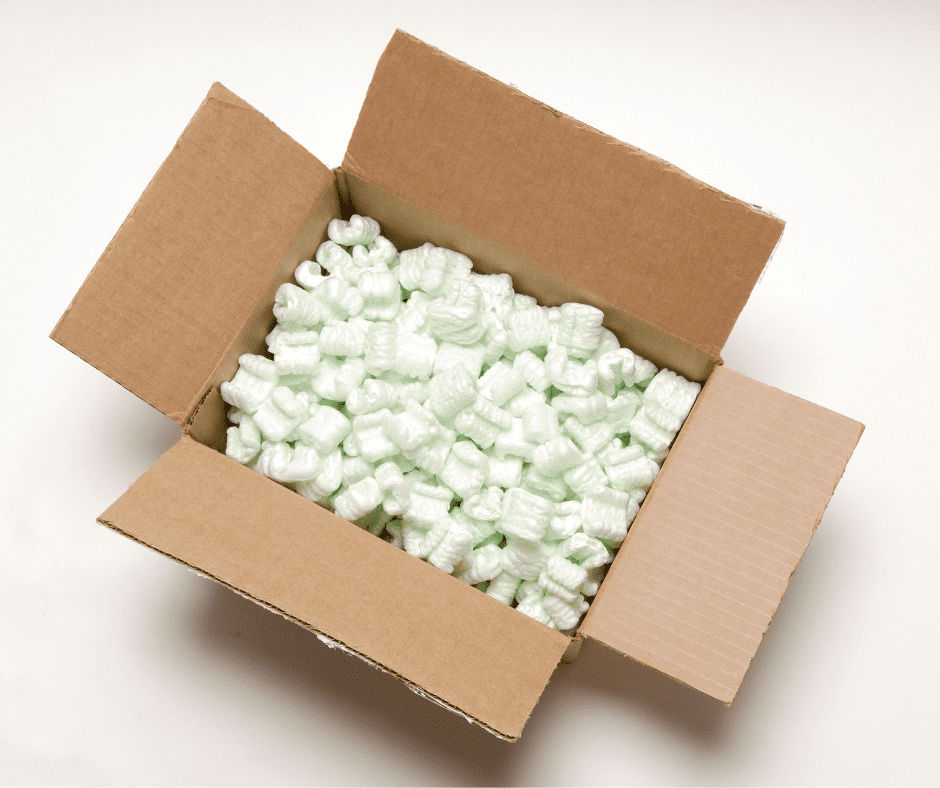 Always Get Insurance
This will alleviate so much stress when you're shipping. Pay the extra no matter what. If the item is damaged or lost and you don't have insurance then you're in trouble and will likely have to refund the buyer. If you're packaging it properly and you pay for insurance, then you are a hundred percent in the clear. You have ease of mind. You will be able to get the money back for that item, if it is damaged or if it is lost.
So always, always, always pay for the insurance.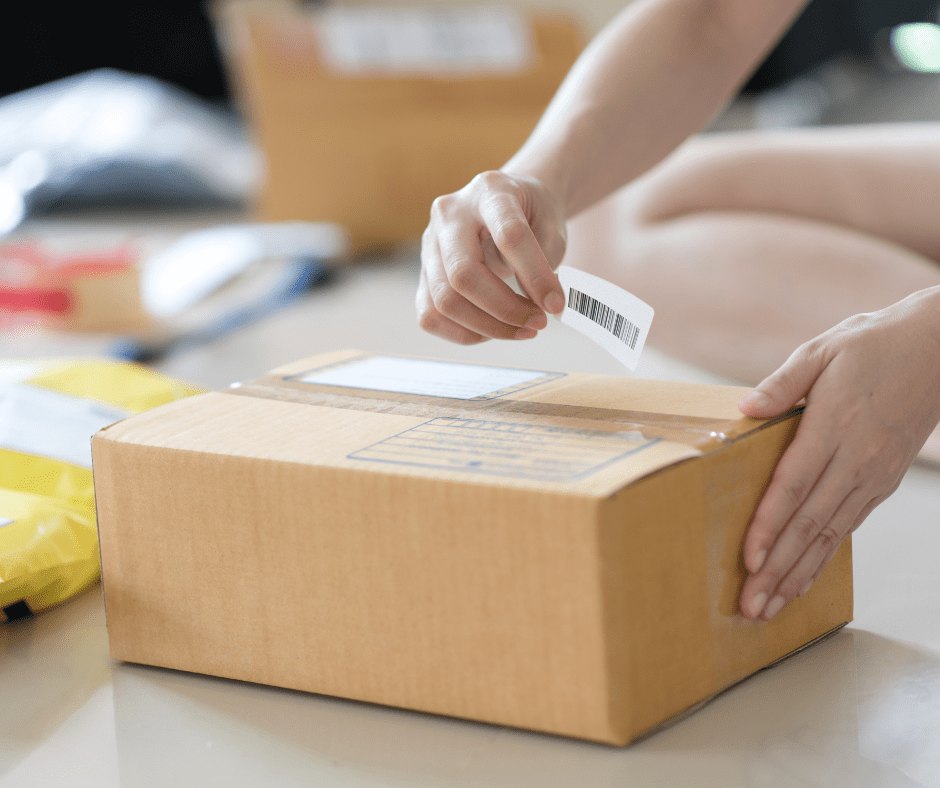 Use eBay Labels
Use eBay to create your labels. This is very, very big. You want to be using eBay because it'll save you so much money. I've saved up to like 60% of all my labels by using eBay. So you definitely want to be creating the labels through eBay because they'll absolutely save you money.
Just Get Started
Shipping can be scary sometimes, especially when shipping a breakable item or something that might be bigger than you're used to shipping. Just doing it is going to give you the confidence you need. You will be so surprised at all the confidence that you get just by doing it again and again.
Show Notes
Check out our FREE Workshop: https://courses.fleamarketflipper.com/flipper-university-workshop-webinar
You can find us at: https://fleamarketflipper.com/
UPS Shipping Guidelines: https://www.ups.com/ca/en/help-center/packaging-and-supplies.page
FedEx Shipping Guidelines: https://www.fedex.com/content/dam/fedex/us-united-states/services/GrlPkgGuidelines_fxcom.pdf
USPS Shipping Guidelines: https://www.usps.com/ship/packages.htm
FURTHER RESOURCES
Let Us Find High Profit Items FOR You!
FREE Workshop How To Turn Your Passion of Flipping Items Into A Profitable Reselling Business
Download These 47 Household Items To Resell TODAY!
RELATED EPISODES
3 Tips To Rock Your Next Sourcing Trip To The Flea Market
3 Things We Wish We Knew Before Going Full-Time In Flipping