Being sick is NEVER fun. But when you are your own boss it can be especially stressful because you don't get to take paid 'sick days'. Sure you can take off usually, but that usually means you aren't getting paid. At least that is the case with any service type professions. You can make some great money in some professions by being your own boss, but when you stop working you stop making money. Check out how I made $500 while sick at home with the flu the other week.
That is one beautiful thing about selling on eBay. You do the front work of finding the item and posting it, and it can sell anytime. Even if you are lying in bed, unable to move with the flu! Yes, this was me a couple weeks ago. I was out of it. There was some bug going around our area and 2 of our kids caught it and then I did as well. Of course my wife didn't get it because she tends to not get sick very often (must be her commitment to natural health or something), but I was spent. I pretty much lived on the couch or in our bed for 2 days.
While I was lying there, pretty much dead to the world, I sold a couple items that made me $500 in those two days! SWEET! The items I sold were all related to my sleep number mattresses. If you have been following us for a while now, you are VERY familiar with my sleep number mattresses. They were the purchase that keeps on giving! and giving, and giving! Ha! I keep thinking I only have a few left, but then another appears and is ready to sell.
If you aren't familiar with this purchase of 60 Sleep Number Mattresses, check it out HERE!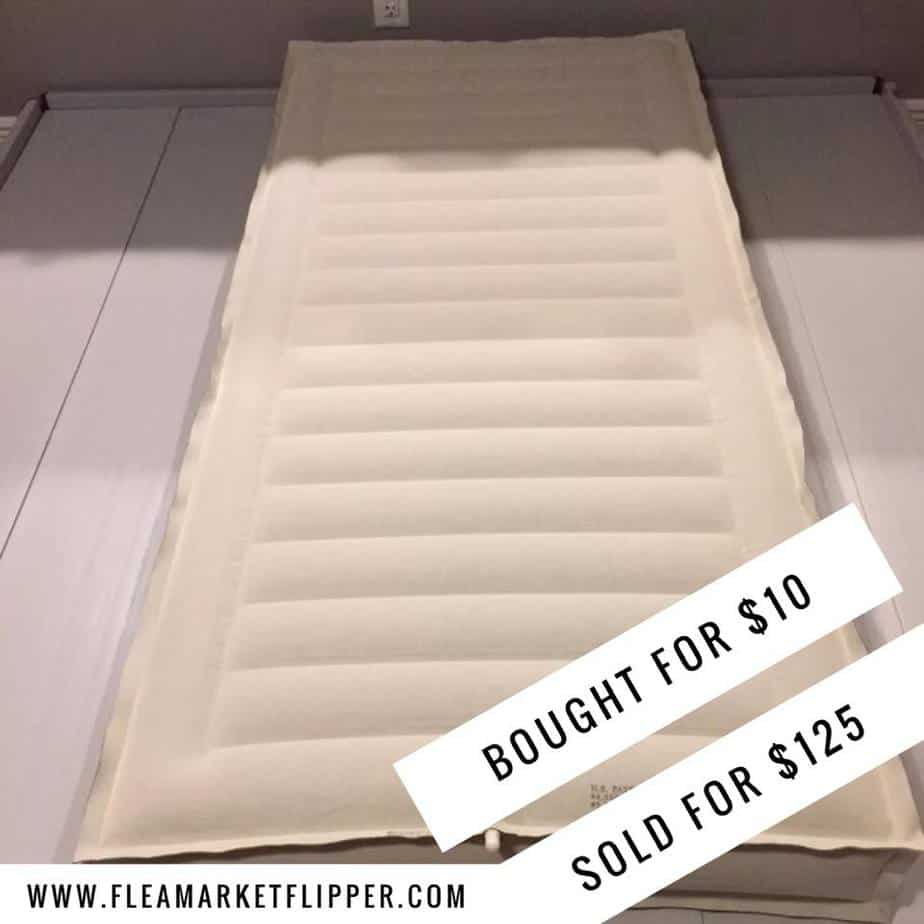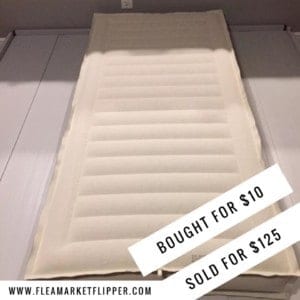 So while lying in bed I had a few people purchase some of the mattress pieces. It totaled $500 on the two days that I was in bed sick. I am very thankful that I am consistently posting items, because it enabled me to be able to rest without thinking too much or stressing out too much about taking a few days off.
For me, keeping a good inventory is a big part of my success in this business. Two years ago I made the decision to treat my side hustle that I had been doing for 20 years, more like a real business. And I am so glad I did! That first year that I treated it like a real source of income, I made $42,000 in sales! And the second year, which was last year, I made $133,000 in sales! I couldn't believe it honestly. This has always been what I enjoy doing, but when I put a little more thought and time into it, I actually made some great money.
Back to the inventory. It is important for me to keep a good inventory, and while I have a nice garage, I decided to invest a little bit into getting a storage unit to keep my flipping items. It was a great decision because I can keep my eBay items separate from the house and more organized. If you would like to take a look at what my storage units look like, check out my sneak peek inside them HERE.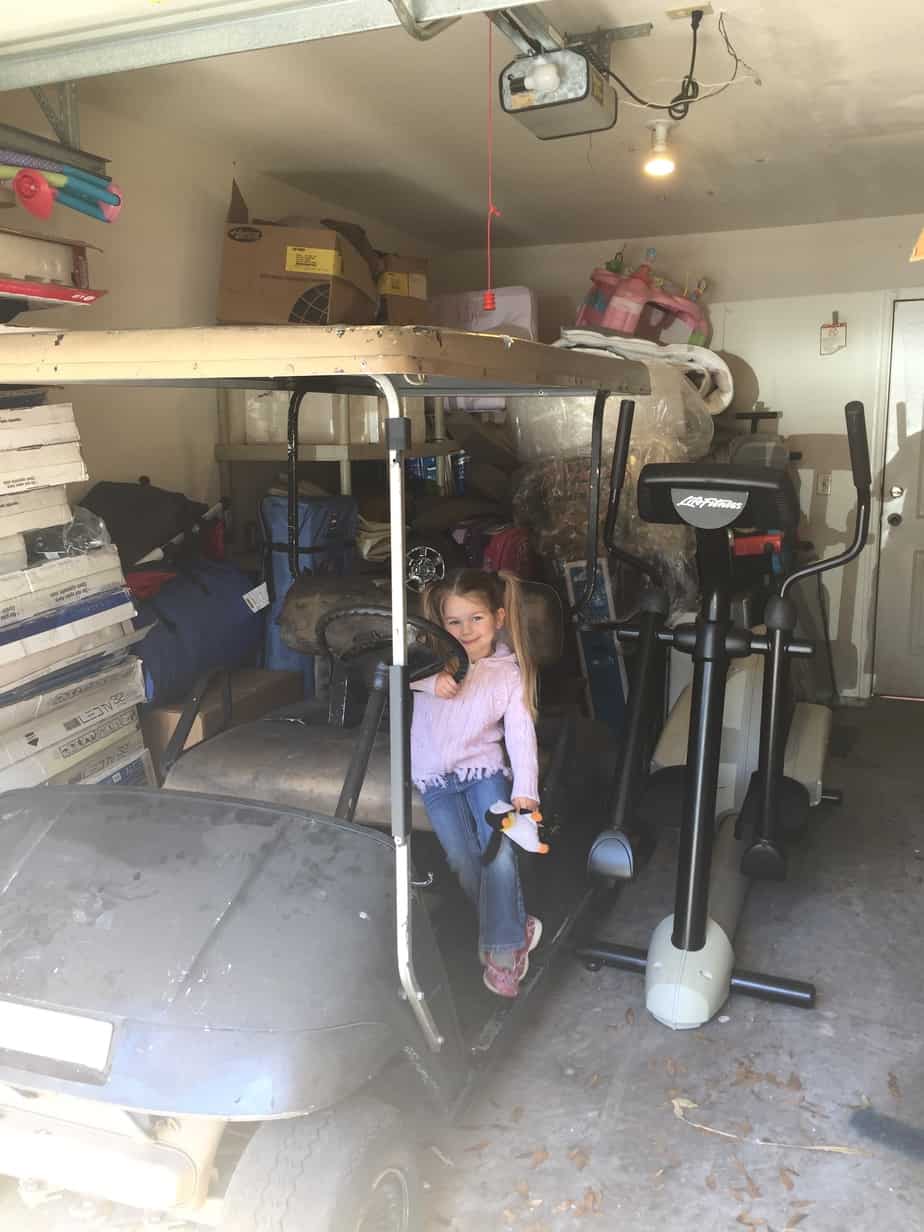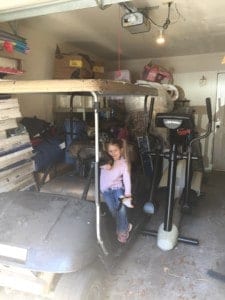 You may have caught that I said units, instead of just one unit. That is right. At the moment I have 3 storage units. One is almost empty and I am about to get rid of it, but the honest truth is I have 3. I pay $275 total per month for all three, and it has been a worthwhile business cost for me the past year. I hope this doesn't intimidate you from this business, but I just want to be honest. For my first 18 years doing this I only ever used some closets and our garage, and still made a great side income. So it is not something you have to have when starting out, but if you are a seasoned ebay seller, and have a lot of inventory, it's not a bad idea to keep it separated and organized.
My friends are always amazed at how much I make with Flea Market Flipping, and if I had to contribute it to one thing only, it would be the consistent pursuit of finding items. Treasure hunting really. And when I say consistent I just mean visiting the flea market and/or thrift stores on a weekly basis. It doesn't take a lot of my time, but it is something I do every week. I usually go to our local flea market Saturdays and Sundays for 1-2 hours each day, and then maybe another hour browsing thrift stores during the week. So that is 3-5 hours total per week of finding items. It's really not a lot of time at all, it's just being CONSISTENT that is the most important piece.
Since I am always talking about things I find at our local flea market, many of my friends want to join me on a weekend. I think they go with a very high expectation and are disappointed if they don't find a $500 item for $10, or a $200 deal on something they are wanting to buy. It's not because those deals aren't there – because they ARE! But it's because they aren't there every week. If they would join me every weekend for a month they could definitely find something they are wanting to buy or to make money on. It's just about being consistent.
So if you have tried this flipping thing before and had a hard time finding good items, be sure to ask yourself how consistent were you? Believe me when I say that I am a go with the flow, easy going kind of guy who doesn't always stay consistent and loses some focus when things seem a bit harder than I originally thought. It happens. I get it. But this is something that I absolutely LOVE doing, so it's not that hard for me to get up each weekend at hit the flea market or a few yard sales. I actually find myself getting up easier on the weekends because I am so excited to see what I will find.
So keep it up! Get your inventory up so if you have to take a sick day or two, or need a week off for vacation, it's really not such a big deal to commit 3-5 hours a week. You got this! 🙂 And if you are looking to take your business to the next level, or even just get it started, then check out my online Flipping Course, Flipper University.
Related Posts
How 1 Craigslist Purchase has made me over $25,000 in the past 2 years. 
I WANT TO HEAR FROM YOU!
How many hours per week do you spend visiting flea markets, thrift stores and yard sales?