Thank you so much for spending your time with us! We would be so grateful if you could take a minute and leave us a review.
Today we're super stoked to talk to Rachel Strickland. Rachel is a full-time reseller on eBay specializing in vintage and designer goods. She is going to give us an insight into her business and some great information about reselling.
How Did You Get Started With Reselling?
Rachel is a full-time reseller, but she didn't start out full-time. She originally started thrifting out of necessity. She was a young mother with a young son, and they needed things. While thrifting she would occasionally find stellar brands, but couldn't pick them up because it wasn't her size or something she needed.
One day Rachel stumbled across a YouTuber who was talking about buying things at thrift stores and reselling them. At the time, Rachel was pregnant with her second son, and the timing of being able to resell worked out. She went to the Goodwill Bins, which was a six-hour drive round trip, filled up her car, came back, and started selling online. She quickly realized she was meant to be a reseller.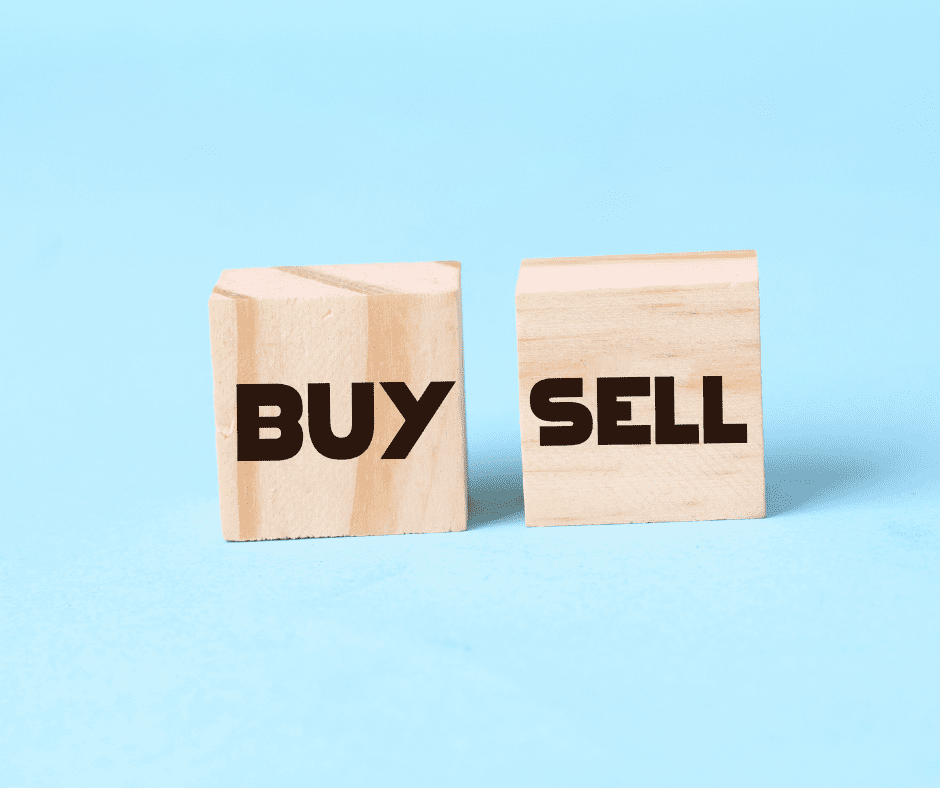 Are The Majority Of Your Flips From The Bins?
Rachel hasn't been back to the Goodwill bins since 2018 or 2019, partly because it's a six-hour drive, but also because she has been able to find items locally. She lives in a southeast Missouri town of 7,800 people with one major stoplight. They have one thrift store, but she's been able to thrift and find items to resell consistently.
Rachel says there are always items that are undervalued everywhere or items that the people in your location don't see the value of, but people elsewhere do. She prides herself on picking those items up. She loves to find vintage and designer because the quality is there so you hardly have to market the item.
Are You Worried About Picking Up Fakes?
Fakes are a concern for Rachel, and she works hard to weed out counterfeit items. The industry behind the counterfeit products grosses her out because people don't understand it. They think it's harmless and it's not. She works hard to vet those items and will never pass along a counterfeit. She even started a video series where she destroys counterfeit items to show people why they're fake, how they're fake, and what to avoid picking up.
Where Do You Sell Your Items?
Rachel primarily sells her items on eBay. She focuses on vintage and designer items and she thinks eBay has the best fees and a big market.
Do You Cross Post On Other Platforms?
Rachel also lists on Poshmark. She's using a cross lister right now but hasn't seen a lot of sales with it. She's considering dropping the cross lister and just manually cross-listing what she wants over on Poshmark. She's sold items on Poshmark, but her numbers don't compare to eBay. She hopes that everyone will try a major platform like eBay. She has also tried Mercari. The first night she listed 100 items, and then they wouldn't allow her to post any others until she sold some items.
How Long Did You Do This Part-Time Before You Jumped In Full-Time?
Rachel was in real estate and had been a full-time realtor for 15 years. Just this past year she walked away from that. When she receives requests to list a property she refers them to other realtors. Her heart isn't in real estate anymore, it's in flipping and finding Chanel to resell.
When people ask Rachel about a retirement plan, she says it's reselling.
What Is Your Average Monthly Income From Reselling?
When she first started reselling she wanted to validate that it could be a real way to make money. She remembers saying if she could make the grocery bill which was $100 a week, she would consider it valid.
Last year when she started trading her death pile for a car, it was the first time she netted $1,000 in a week and it was 10 times where she originally wanted to be. And that's when she really started looking and thinking she needed to step back from real estate. Rachel hasn't had a whole lot of "average sales" because right now since she's been trading in everything around her for a car. Rachel has never had a brand new car in her life, and she's excited that flipping has allowed her to purchase one. The goal is to walk into the dealership and pay cash once the car is ready.
She says if she's netting $1,000 a week that's great for her. Some people may think it's part-time, but if you live a low-income lifestyle like Rachel does, then you can get away with it feeling like more. Her family is debt-free outside of their mortgage and works hard to stay that way.
How Many Items Do You Have Listed On Average?
She has about 1,400 items listed on eBay which is an estimated $40,000.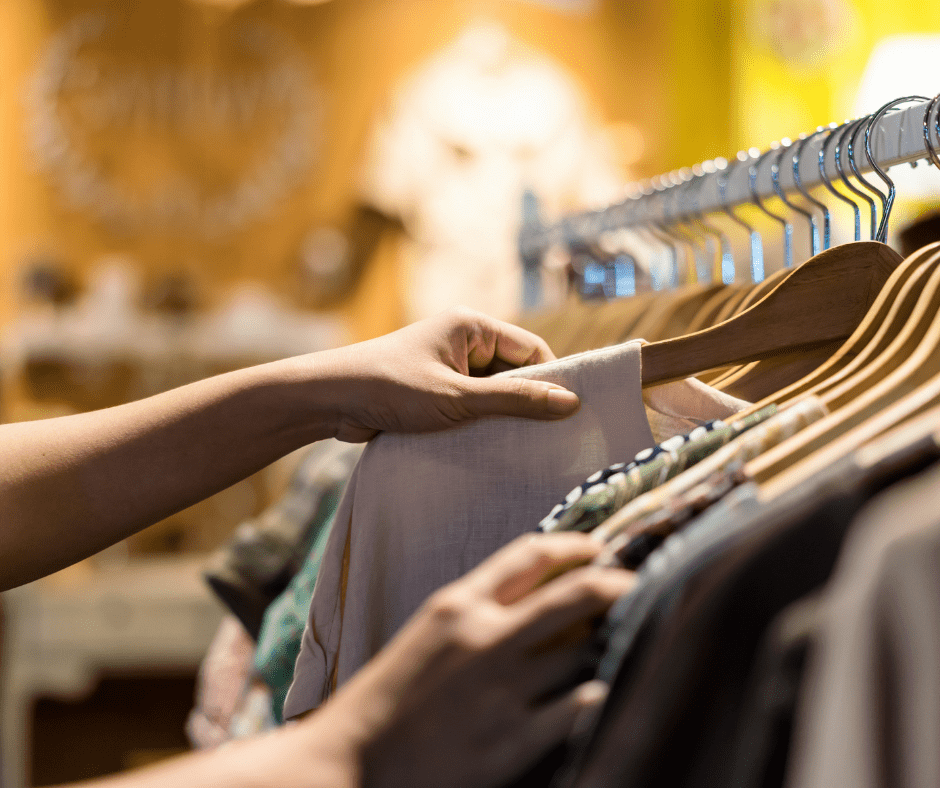 Do You Have A Memorable Flip?
Rachel's memorable flip came from an estate sale. She was leaving to take her child to school, which her husband normally did, and saw a sale as she was driving. There aren't normally estate sales around her area, so she was excited. She found a silverware set that the owner was going to sell for $5 and she was excited because she thought she could get $50 or $60. She ended up giving the seller $10 because it was such a low price. When she got home she realized it wasn't silver plated, it was sterling silver and she sold it for $1,000.
Do You Do Consignment For Other People?
Consignment can be an extra way to make money if people are just starting out but isn't always worth it. Rachel doesn't do consignments for other people. Her area is so plentiful with inventory that she doesn't see a need to start consignment for others.
What Advice Would You Give To Somebody Starting To Resell?
Rachel says she would encourage people to pump the brakes just a little bit and start by looking at things around their house because you will make mistakes.
Set limits of $5 or less per item when shopping so you don't have too much tied up in the flip. Make them calculable mistakes, and understand that if you lose money in the beginning, let it be on a $5 buy.
Do You Have A Storage Unit For Your Inventory?
Rachel uses a spare 10×18 room in her house to store inventory, photograph it, list it, and film her YouTube videos. If she rented a storage unit she says she would forget about her death pile because it would be out of sight, out of mind. Keeping her items close at home helps keep her accountable to get them listed.
When Did You Start Using YouTube?
Rachel had a YouTube channel, but last January she decided to turn it into a reseller channel. If you want to learn more about Rachel's flips, go check out her YouTube channel!
Show Notes
Check out our FREE Workshop: https://courses.fleamarketflipper.com/flipper-university-workshop-webinar
You can find us at: https://fleamarketflipper.com/
Follow Rachel on Instagram: https://www.instagram.com/resellerrachelstrickland/
Follow Rachel on YouTube: https://www.youtube.com/c/RachelStrickland
FURTHER RESOURCES
FREE Workshop How To Turn Your Passion of Flipping Items Into A Profitable Reselling Business
Download These 47 Household Items To Resell TODAY!
RELATED EPISODES
What We Flipped In March To Make $9,600
5 Ways To Boost Your Slow Sales