Thank you so much for spending your time with us! We would be so grateful if you could take a minute and leave us a review.
Are you looking for a way to get your inventory up without having to spend any more money?
Today we're going to talk about how to find FREE items to resell. We love free items. Just last month we had four sales and two out of those sales were items that were either given to us or we found for free. This is a huge portion of our business, and we're going to share our strategies for finding free items.
Tell Everyone What You Do
Tell your friends, family, and everybody around you that you are reselling items to make extra money for paying off debt, paying for the kids' college, whatever it is that you're reselling some items.
You'll have people come out of the woodwork to give you stuff for free. They don't want to mess with listing it or selling it. They just want you to have it.
Once you let people know that you do this, you will have people trying to give you stuff all the time.
One of the items we just shipped out, the water valve, was an item we got from my buddy for free. He knew someone who owned a property and just wanted the item gone. We sold that for $400.
We recommend showing some gratitude to the people who give you great items for free. Give them a gift card or take them out to dinner to show you're thankful. If it's just a small item you don't have to, but if you're consistently getting high-profit items from someone, it's a great idea to thank them.
Take Advantage Of Trash Day
We love trash day. Melissa and I have a regular routine where we walk from our house to our downtown area. It's a mile walk. We do this at least five days a week. And you will be so surprised at what people throw away that is not really trash.
And they'll just put it out on the side of the road and you go by and we've pulled probably hundreds, if not thousands of dollars of items that have just been sitting on the side of the road that we've been able to resell.
By doing that you're also keeping an item from going to the landfill.
Check out your local trash days, large trash days, or even visit a nicer neighborhood on their trash days. You might be able to drive around and find some really cool stuff that you can turn around and resell.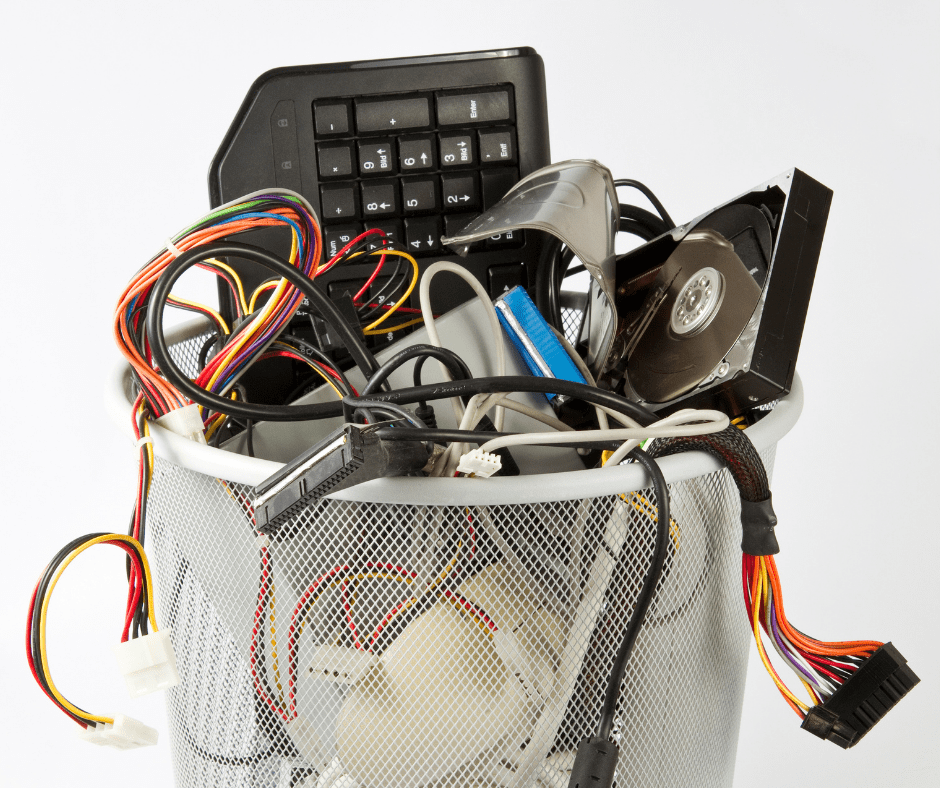 Moving Day
The other place you can look is multiplexes, apartments, condos, or townhomes. They usually have one central location where everyone brings their trash. And moving days can be great because people are tossing items as they clear out their apartments. Checking at the end of the month might be a good time to look.
Check The Apps
You can find lots of free stuff on apps. You can type in free into the search bar and anything that has in the title free or, in the description itself saying that it's free, it will pull up and you can see it that way. A lot of the apps also have categories of free. You can also type in "curb alert" because sometimes people will post they saw something on the curb because they don't want it to go to a landfill but they don't want to mess with it either.
If you're worried about getting stuff on the curb, you can always go knock on the door. We've done that before. There was a really nice power chair out by the curb and we asked the guy if we could take it. He wheeled it back in so we could go get our vehicle to come back and pick it up. And we sold that for $600. Something was broken on it, but it had a lot of good parts and somebody bought it for the parts.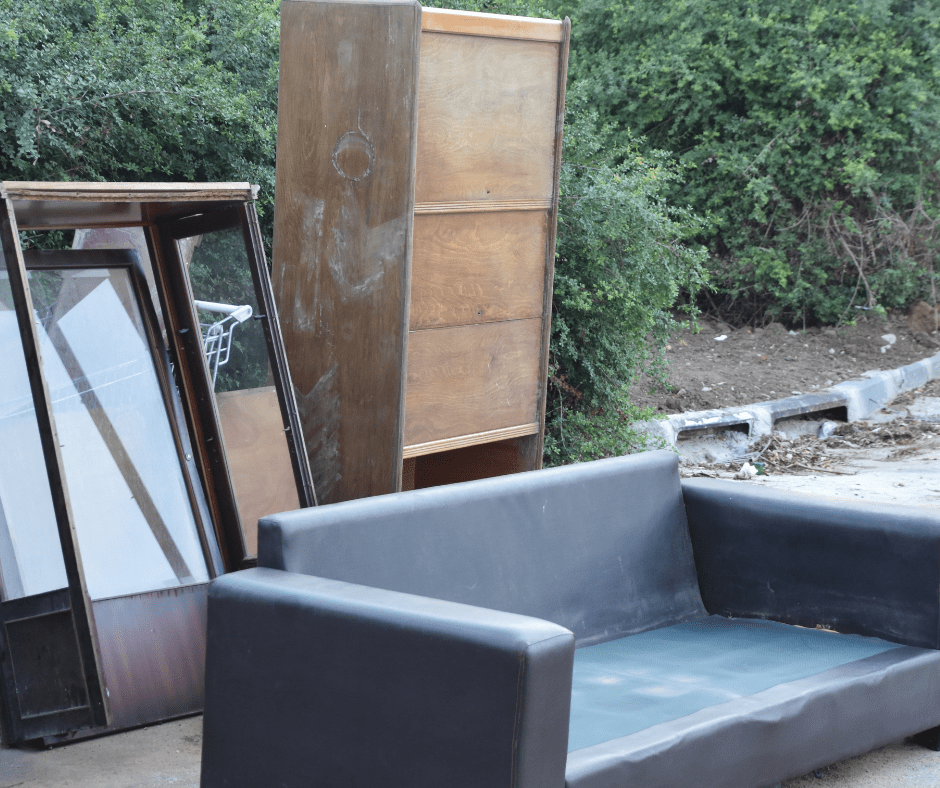 Create Ads
Another way you can get free items is by creating ads on social media. You could say you haul stuff and then you can pick up their junk, sift through it, and haul the rest to the dump.
Junk removal places get so much good stuff. There's nothing wrong with it, but people don't know what to do with it and they're ready to get it out, clean it out and they'll just throw it away. You can definitely find some cool deals.
Don't let not having any money to get started stop you from getting started because there are plenty of ways to go find some items for free, that you can resell locally or on eBay and make some extra money.
Show Notes
Check out our FREE Workshop: https://courses.fleamarketflipper.com/flipper-university-workshop-webinar
You can find us at: https://fleamarketflipper.com/
FURTHER RESOURCES
FREE Workshop How To Turn Your Passion of Flipping Items Into A Profitable Reselling Business
Download These 47 Household Items To Resell TODAY!
RELATED EPISODES
What We Flipped In March To Make $9,600
5 Ways To Boost Your Slow Sales