Thank you so much for spending your time with us! We would be so grateful if you could take a minute and leave us a review.
Today we're talking to Melissa Jackson, the owner of Nannie Meg Resale, who is going to give us a look into her business reselling clothing. She is on Poshmark, eBay, and Mercari, and lives in Chesterfield, Michigan, about 25 miles north of Detroit. During the day she works in a healthcare setting as a lab representative and travels throughout the state.
How Did You Get Started In The Reselling Business?
Melissa says the business Nannie Meg Resale is named after her two daughters Natalie and Megan. She first started in the business when she got on Poshmark as a buyer. Her daughter wanted to buy a specific Vera Bradley backpack that was on Poshmark. So after that, she looked at the site and started to try reselling by selling items from her family's closets.
In 2020 when COVID hit and everyone was on lockdown, her state had a lot of restrictions on what people could buy so Melissa and a friend bought pallets of merchandise from a distributor and started flipping patio furniture and umbrellas, things that weren't allowed to be purchased during COVID. They primarily sold locally on Facebook Marketplace and they did really well.
After that, she continued reselling clothes on Poshmark. She's also sold vintage housewares and vintage Pyrex.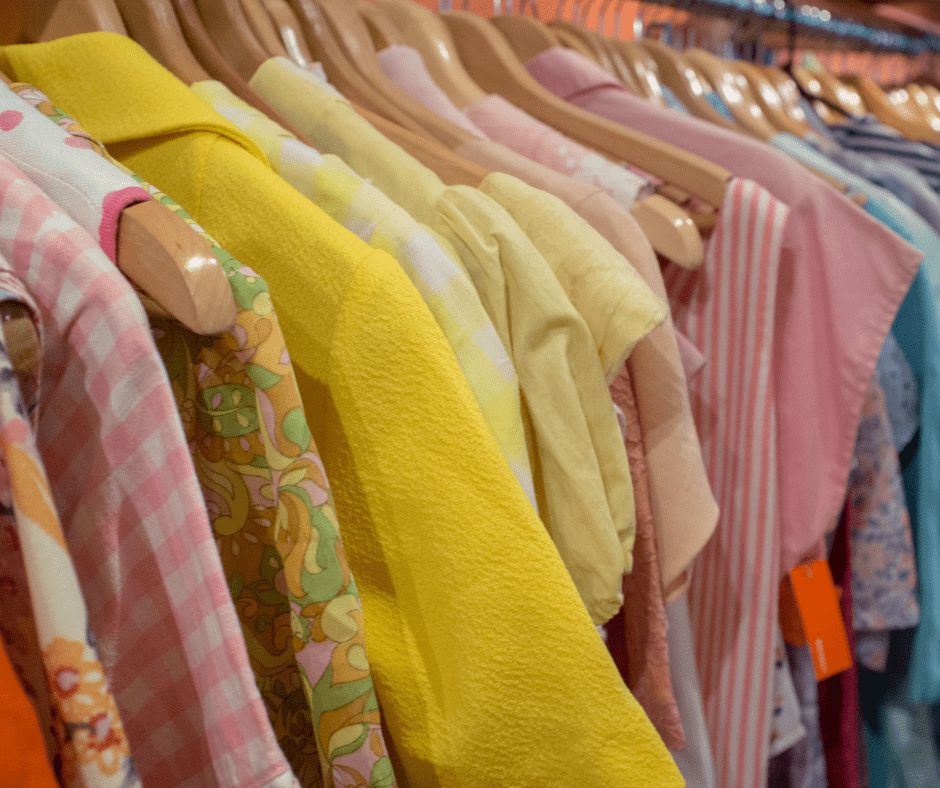 Is This Part-Time Or Full-Time?
Melissa is currently reselling part-time because she works for the hospital during the day, but her goal is to transition to doing it full-time because she enjoys reselling.
During the day she'll look at her phone on breaks and will review offers that come in, but the bulk of the work is done at night after work and after dinner. She packs orders between 8 p.m. and midnight.
Have You Always Been A Thrifter?
Melissa says she wasn't raised in a thrift store like many resellers. She rarely went to thrift stores growing up, but in Michigan the outlet stores were popular. Growing up, she considered herself an outlet shopper. She could buy Guess jeans at the outlet for $29, and get three pairs for the same price as one at the department store.
She started going to thrift stores when she had kids and they grew out of clothes so quickly and she didn't want to spend money on things they would grow out of.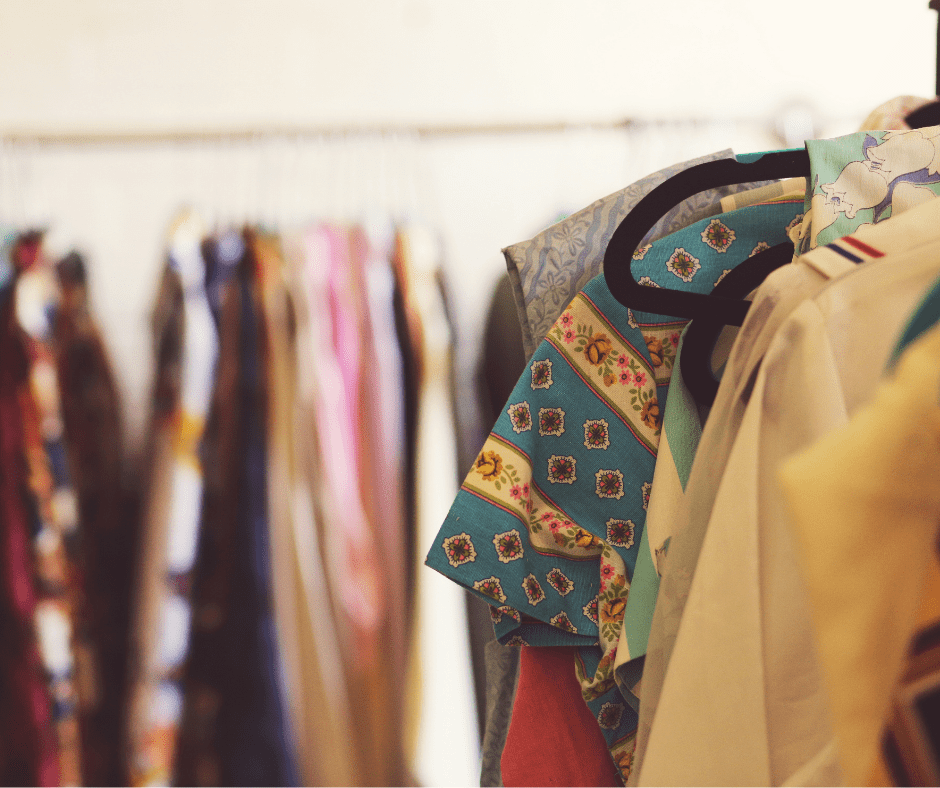 Where Do You Store Your Inventory?
Melissa's husband built her a room in their basement so the clothes hang in there and they also have a pallet of items in the garage.
Do You Crosspost Or Just For Certain Items?
Melissa cross-posts all of her items on Poshmark and eBay. She occasionally crossposts to Mercari too but does well on Poshmark and eBay.
How Much Are You Making Monthly On Average?
Melissa says on average her monthly sales are between $1,500 to $2,500 so her take home is around $1,000 to $1,500 with just part-time work.
What Is Your Most Memorable Flip?
When Melissa was doing the pallet sales, buying pallets for $500 each, and flipping them, they had a hipster patio set and they paid barely anything for it. It sold for a couple of hundred dollars and that was Melissa's aha moment that flipping is possible.
What Advice Do You Have For People Just Getting Started?
It would definitely be clear pictures, especially with clothing. Be honest with your descriptions and have a very detailed description. Talk about any flaws and be honest because people will buy them with the flaws if they're looking for that item.
Show Notes
Instagram: https://www.instagram.com/nanniemegresale/
eBay: https://www.ebay.com/str/nanniemegresale?_trksid=p2334524.m570.l113337
Poshmark: https://poshmark.com/closet/nanniemegresale
Check out our FREE Workshop: https://courses.fleamarketflipper.com/flipper-university-workshop-webinar
You can find us at: https://fleamarketflipper.com/
FURTHER RESOURCES
FREE Workshop How To Turn Your Passion of Flipping Items Into A Profitable Reselling Business
Download These 47 Household Items To Resell TODAY!
RELATED EPISODES
How The 90-Day Sprint Impacted Our Business
How To Resell Vintage Clothing — Interview With Vintage Boss Babes
How To Be A Reseller From The Road— Interview With Freeway Flippers