We're sharing a throwback interview that I did in 2018 with Nick Loper from Side Hustle Nation. Our conversation touched on the 127 Yard Sale, our sourcing process, flipping time commitment, and negotiating deals. 
Learning On The 127 Yard Sale Trip
We traveled 690 miles across six states for the 127 Yard Sale along Highway 127 where people just set up on the side of the road selling items. We took our enclosed trailer and bikes. It goes all the way from Alabama to Michigan and there were a couple designated areas with hundreds of vendors with tents in a field selling their stuff.
We ended up spending about $560 on the way up. We bought 12 items and hoped to flip them for $4,000-$5,000 total. Items included a concrete polisher and a ProForm step trainer, among others. Two lessons we learned were that we needed a bigger trailer and to carry cash. I didn't have enough cash for an item so I had to drive 10 miles to a gas station, go to the ATM, get some cash, and come back.
One of the flips that got away was a scissor lift that went up to 24 feet and the guy wanted $500 for it. It wouldn't fit in our enclosed trailer so we missed out on that deal; I could've flipped it for $5,000.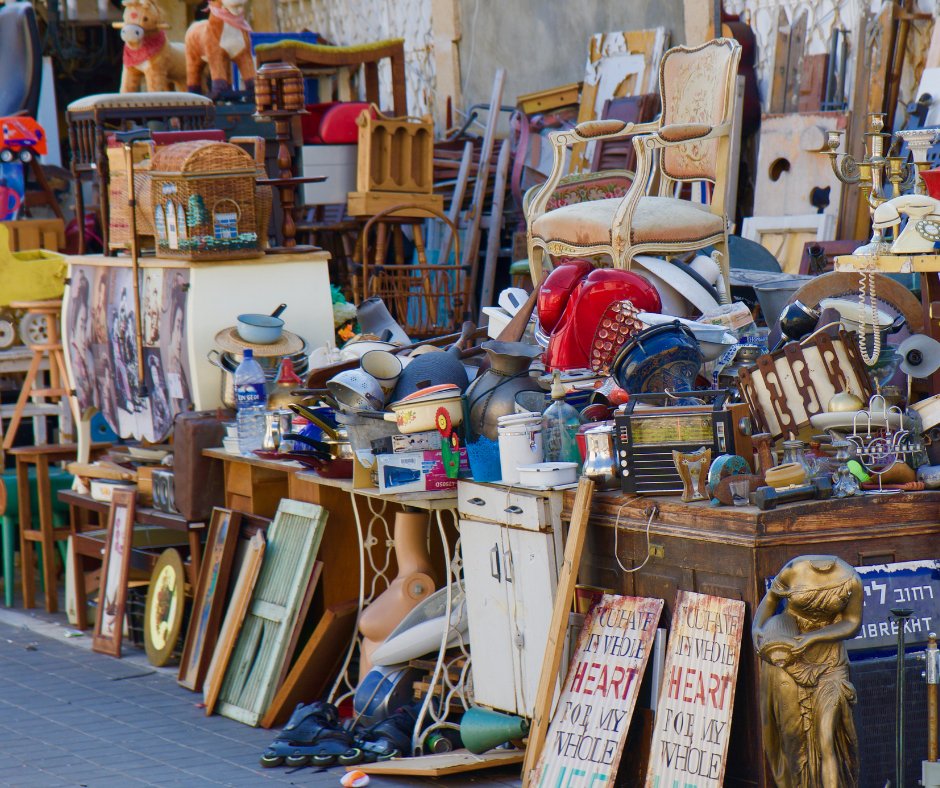 Our Sourcing Process
We have routines when sourcing for items. Every Saturday I go to the flea market with Melissa and the kids. I've also built relationships with vendors I've met at the flea market over the years.
They'll actually text me throughout the week saying, "Hey, I got this, I found this deal. Are you interested?" Now it's to the point where I don't even really have to go anywhere or compete with other people because of the relationships I've built. They give me first dibs on items.
One of my main vendors is a scrap guy and he texts me pictures of items. He takes his stuff to the scrapyard if he doesn't sell it; he just wants cash right then. It's worth it to me to pay him and then I take pictures and list it and the return is tenfold. He could do the same thing, but he wants to make quick money and be done and that's how he makes his living.
Another big thing is the apps. I use OfferUp daily scrolling through it looking for deals. Others are Craigslist, Letgo, or Facebook Marketplace.
Negotiating Deals
When I see items in person at the flea market I make a mental note about the brand name and model and then walk away and do some research to see what I can find on comps. Then I'll come back and try to make a deal if it's worth it. It's way easier on the apps though because you can research everything beforehand and send them an offer. 
We try to 10x our investment.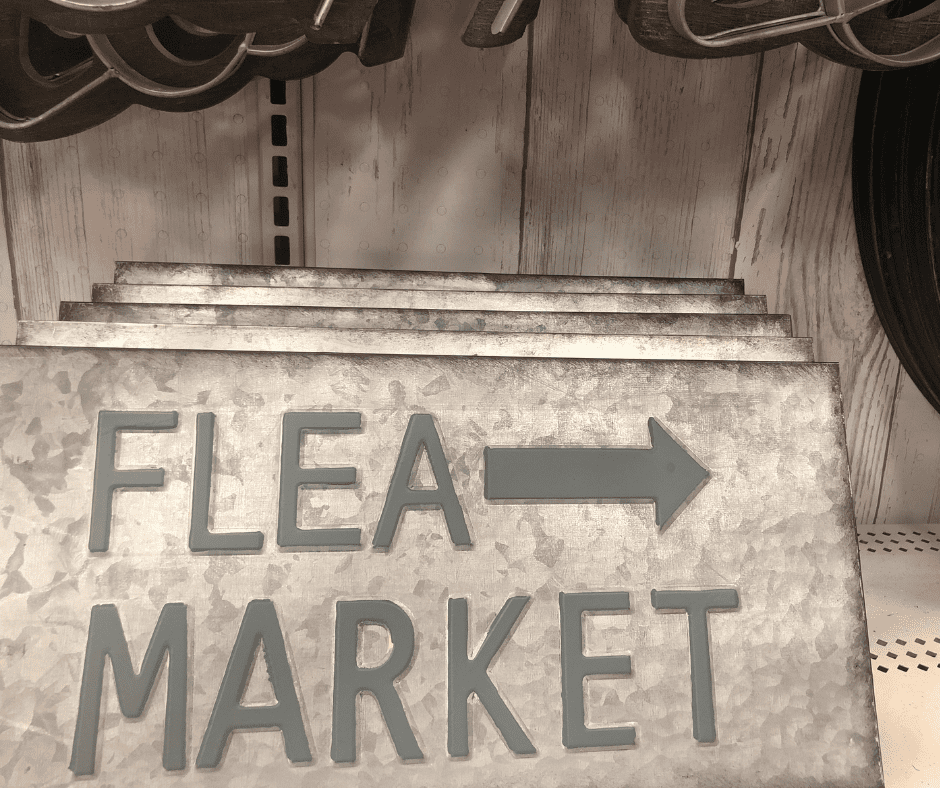 What Items To Source
Some people have a speciality they like flipping such as shoes or electronics. I'll do industrial equipment, exercise bikes, prosthetic legs, anything where there is a profit. I'm looking for discounted items people don't think are worth money and then I put them on a national market on eBay and you get millions of people all over the U.S. looking at them.
Time Investment
With three young kids we are definitely not spending 40 hours a week on this business every week. We spend between 30 to 40, but definitely under 40. The kids go to the flea market and yard sales with us and they have a blast.
Storing Inventory
When I first started flipping I had a spare bedroom that was my office for pictures and storage space. We have also used a two-car detached garage to store items. Now that we're doing larger items with bigger payouts, we can afford a storage unit or warehouse. It's something we grew into. 
We started flipping the larger items because a lot of people were scared to ship them and so there was less competition there. People still want to purchase those items for a cheaper price though, so there was an opportunity to sell them on eBay. We've shipped a dining room table with a buffet and 12 chairs across the United States for $300. We've built these systems and learned how to work with the freight companies to ship this stuff really cheap. It makes it a lot easier for us to sell stuff online and then be able to ship it
I could literally buy stuff every single day; that's how much stuff is out there. There are deals everywhere!
Show Notes
Rob On Side Hustle Nation Episode 147
Rob On Side Hustle Nation Episode 298
Follow us on Instagram: https://www.instagram.com/fleamrktflipper/
Check out our FREE Workshop: https://courses.fleamarketflipper.com/flipper-university-workshop-webinar
You can find us at: https://fleamarketflipper.com/
FURTHER RESOURCES
Let Us Find High Profit Items FOR You!
FREE Workshop How To Turn Your Passion of Flipping Items Into A Profitable Reselling Business
Download These 47 Household Items To Resell TODAY!
RELATED EPISODES
How To Resell Electronics – Interview W/Chris Schroeder