There is one skill set that has the potential to make you thousands of extra dollars each year in your reselling business, and the great part is that it's a learnable skill set.
This is a skill set that is about working smarter not harder. What is it? It's the art of negotiation. This is super important in the reselling business because there are right and wrong ways to do it. You don't want to be the person that you don't like talking to or don't like negotiating with. We'll dive into how to negotiate effectively.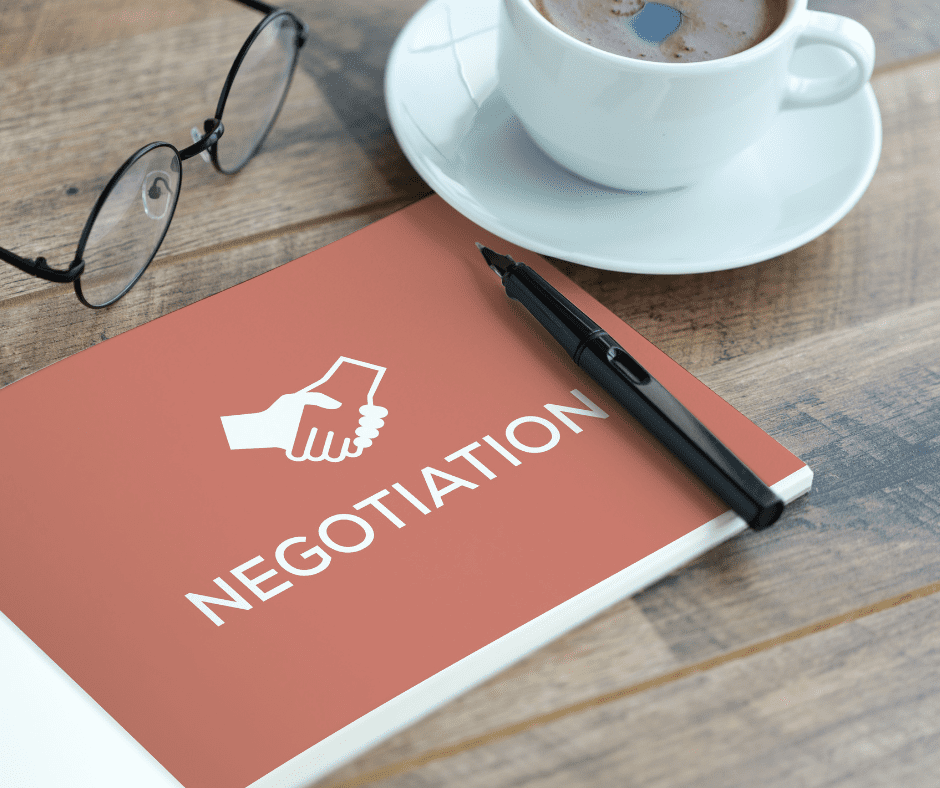 In-Person Negotiation
You will use in-person negotiation at flea markets, yard sales, thrift stores, any of those places where you're actually interacting with a seller face-to-face. This can help grow your reselling business.
When I'm at the flea market, when I find an item and I want to negotiate with the seller, the first thing I do is take note of the item and walk away to do a little bit of research on my phone. I want to find out all I can about the item. I've already asked the seller their price so I know where they're starting from and then I walk away and look up comps on eBay.
I have enough information to determine if it is a good buy and if I'm going to make money on it or if I need to negotiate it down so I have more money on the backend when I sell it.
The first step is getting all the information from the seller that you can. If you're at a yard sale ask the seller, "Can you tell me a little bit more about this item? What was it used for?" Then I would say, "Okay, let me think about it," and I'd walk away. Pull out your phone and do a little bit of research on the item. Then come back and that's where you start negotiating.
Sometimes just walking away prompts the seller to throw out a lower number because they don't want to lose you.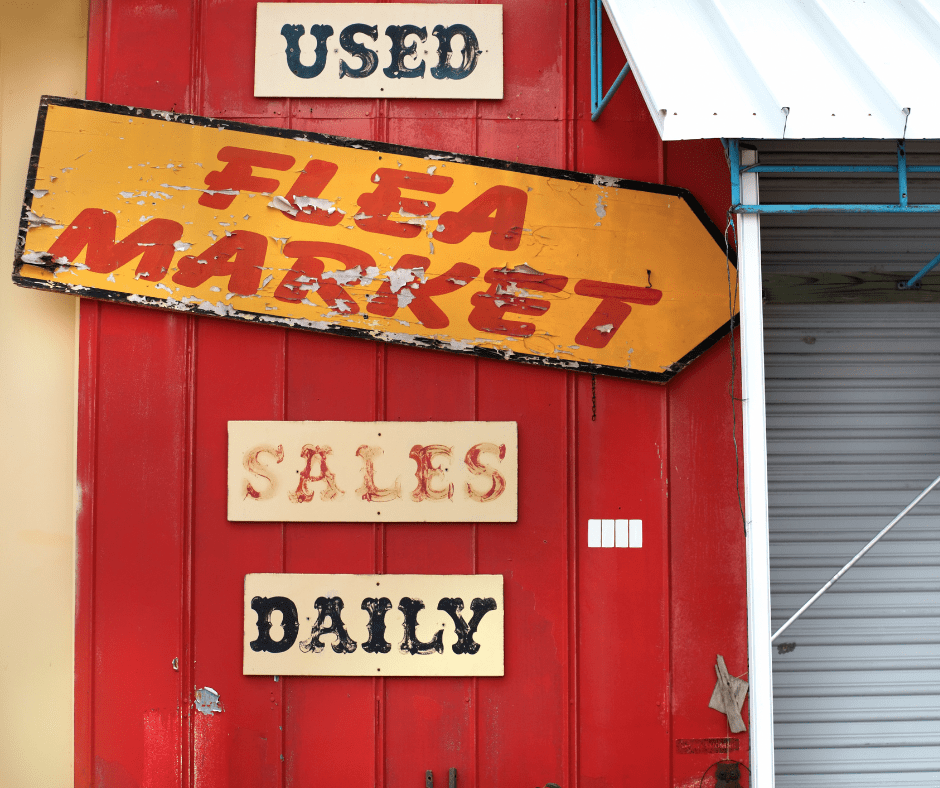 Your Money Is Made In The Buy
It feels really weird to ask somebody a price and then have to walk away from them, but you are not obligated to the seller when they tell you the price. Do not feel that obligation.
You know your money is made in the buy so you want to get that item as cheap as you possibly can. Know what your bottom line is. Make sure you have that price in your head and then walk away if they will not come down to the price that you need.
The number one key is to be polite. You don't ever want to be rude to anybody and you never want to cut down their item and call out all of its flaws. If you can't strike a deal, there are more items out there. You just keep walking. You don't have to try and force it down their throat.
Negotiating On The Apps
This is where you will negotiate online. With the apps you can negotiate before the meetup. It's way easier to master and you don't have to do the face-to-face negotiation. It's the same thing though, don't be rude. Never tell someone an item isn't worth the price they are asking. All you do is create a wall between you and the seller, and we don't ever recommend you doing that.
Just like with in-person, if it's not going to work for you, walk away. 
When I first see an item for $200 I usually try to go half or a little over half. I might reach out and say, "Hey, would you take $120 for it?" Sometimes they'll come back and say, "No, $200 is my bottom dollar." And if the item is worth $2,000, $200 is not a bad buy that you can get it for that. 
Don't Be Afraid To Make An Offer
It goes back to psychologically when somebody lists something, if you pay them the full price, they might be thinking, hey, I didn't ask enough money for it. Don't be afraid to offer less. There's no face-to-face interaction until the meetup so you don't have to be scared or timid. 
You never know where someone is at. They might be moving or they might be sitting on it waiting for the right price. Just be polite throughout the entire interaction.
We don't recommend negotiating further when you get there in person. If something's not in the shape it was in the pictures or in your discussion, you still do not have to purchase it.
When I get there, if there is stuff that was not disclosed, if there's scratches on it that I didn't see or something's broken or bent on it, I'm very polite. I will say, "Hey, you know, sorry, I didn't see this in the pictures and it wasn't disclosed in the description, I didn't know that it was there. I can't give you this much money, I'm going to have to pass."
And the seller will do one of two things. They will say, "Okay, thank you," and they'll let you walk away. Or they'll say, "Okay, well I just need to get rid of it. How much are you willing to give me?"
Negotiation Improves Reselling Profits
Practicing negotiation can improve your reselling profits. When negotiating on the apps, ask good questions before you meet up so it's not a waste of your time or the seller's time. Ask if there are dents or dings or broken parts on it. Make sure you're asking all those questions before you take a long trip to pick up something that you found online.
Even if you negotiate through the app, you're not obligated to purchase the item. Do not feel bad walking away if it's not a good fit for you, or if it's going to cost you too much money. It feels weird, but it will feel empowering as you're walking back to the car and you just didn't buy something that was a huge project.
Negotiation is a learnable skill and the more you practice it, the easier it will feel. You'll get better deals and make more profits in your reselling business!
Show Notes
Follow us on Instagram: https://www.instagram.com/fleamrktflipper/
Check out our FREE Workshop: https://courses.fleamarketflipper.com/flipper-university-workshop-webinar
You can find us at: https://fleamarketflipper.com/
FURTHER RESOURCES
Let Us Find High Profit Items FOR You!
FREE Workshop How To Turn Your Passion of Flipping Items Into A Profitable Reselling Business
Download These 47 Household Items To Resell TODAY!
RELATED EPISODES
How To Resell Electronics – Interview W/Chris Schroeder