August 02, 2017

Looking For A Part Time Gig From Home While The Kids Are At School?

Can you believe summer is already coming to a close? Sorry to be the bearer of bad news to some of you. I was not trying to ruin the end of your summer. (Although some of you may be welcoming school starting again. 🙂 )  

Many of you are starting to get in the back to school mode if you have kids, and maybe you have been thinking about things you can do as a part time job from home while the kids are at school. Have you ever thought about flipping used items online to make extra money? (And I'm sure the extra money could be helpful if you just had to buy school clothes and supplies!)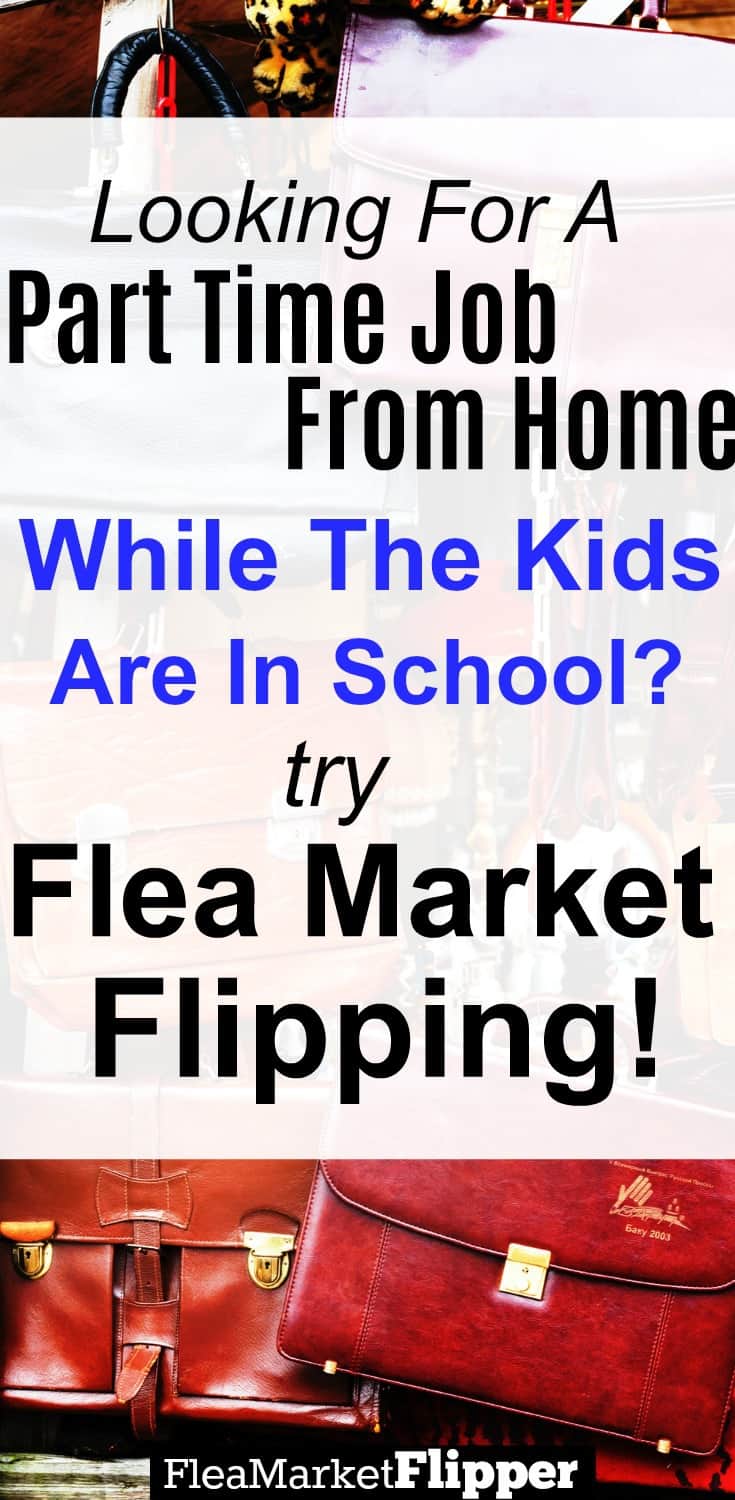 Flipping used items has always been an extra source of income for us. It was our cushion, our savings, and our 'fun money' that we would use for vacations. In 2016 we jumped into it full time and it is now our primary income source for our family of 5. It can totally be done.
I'm not telling you to quit your job tomorrow and start selling used items online full-time. I'm not promising you six figures in six minutes because that's not real. It takes some time and a bit of a learning curve, but if you are looking for a part time job from home to provide that cushion, savings, and fun money, or even to fill the gaps to help pay your current bills, then this might be worth checking out. 
Check out some of our recent flips from the past few months:
I bought this Hello Kitty guitar at the flea market for $25. I sold it on eBay for $200.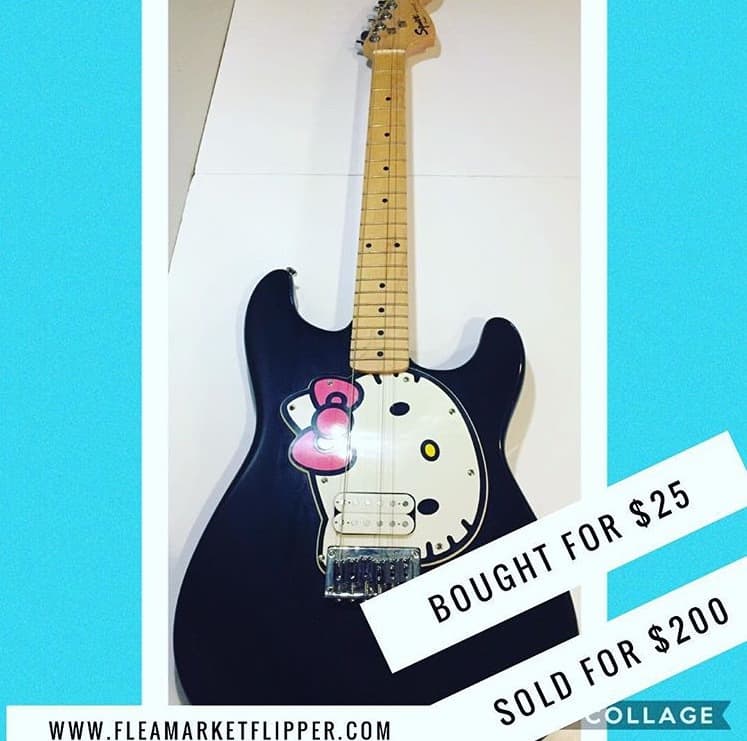 Melissa bought this new sealed proactive set at the flea market for $4, and sold it on eBay for $65.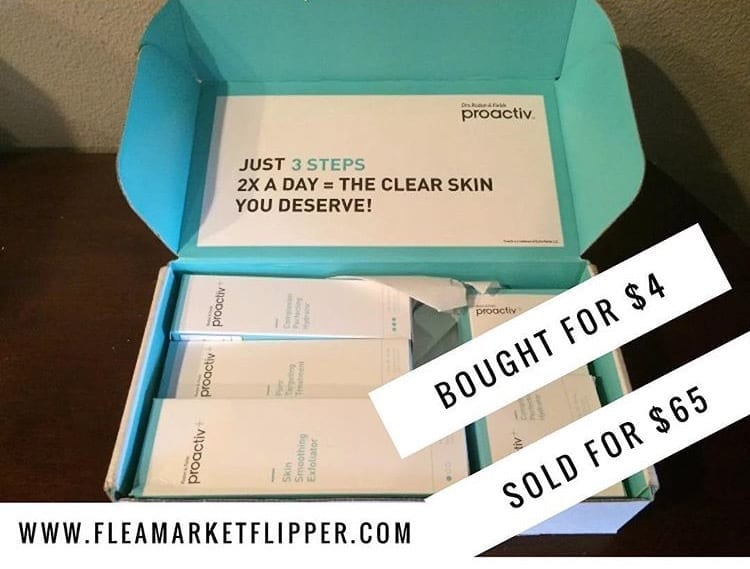 I found this Yeti cooler on Offer Up for $75, and sold it on eBay for $275.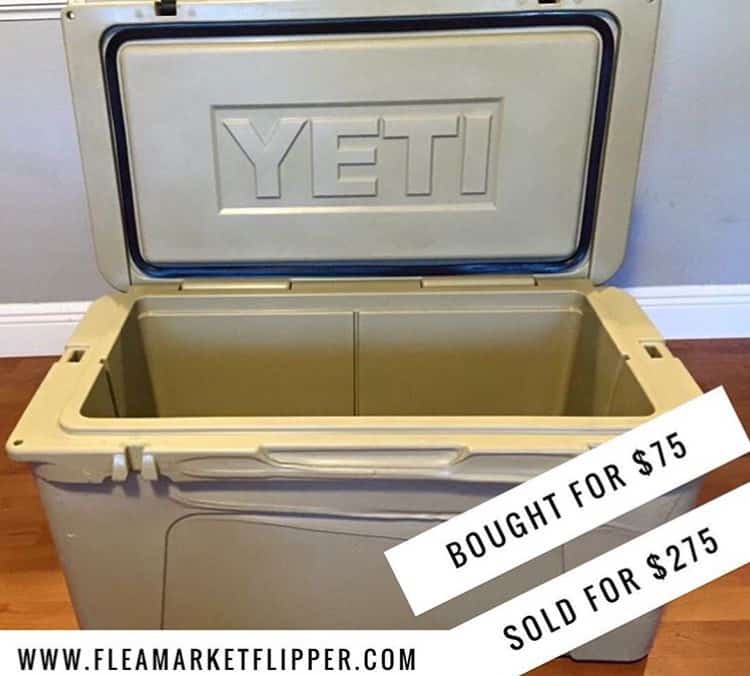 I bought this exercise bike from the flea market for $100. Melissa used it for her personal training clients and then 2 years later we sold it on eBay for $2,000.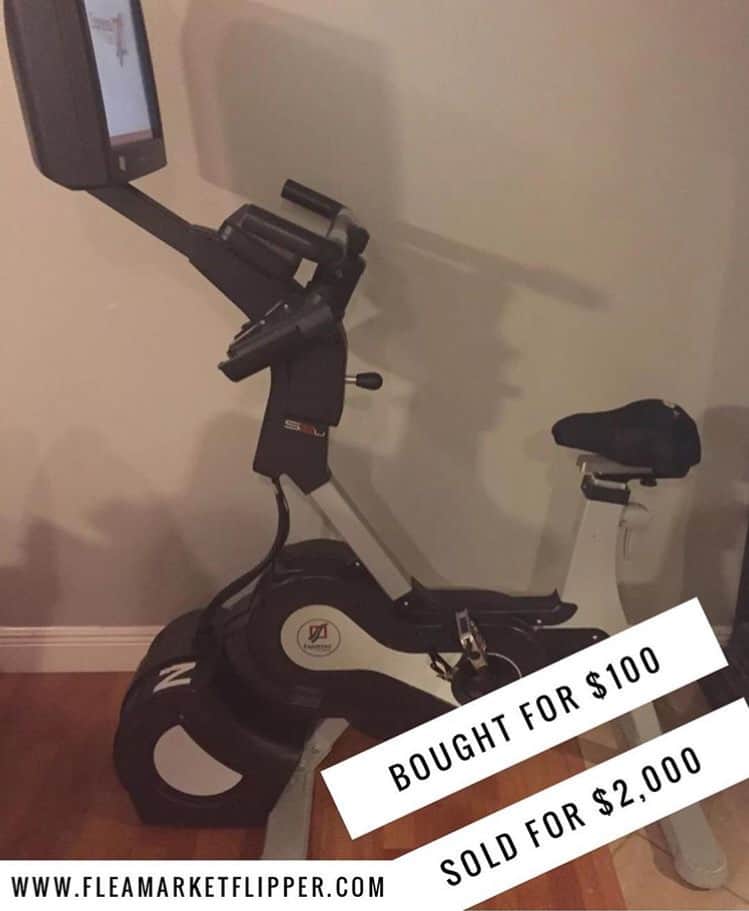 This flip was a fun one. I don't know exactly what this machine does but I took a $5 risk on it. It seemed to be some sort of magnetic therapy device. I sold it on eBay for $700. That was a great $5 spent!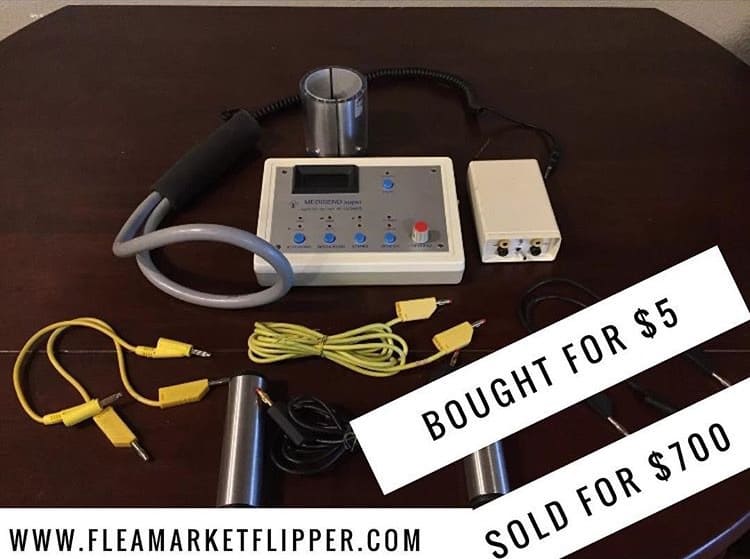 Grab the PDF download of 5 Apps that helped me make $133,000 last year flipping items. (This will also subscribe you to our e-mail list for flea market flips and eBay tips You can unsubscribe any time.)
Here is a screenshot of my last 60 days with eBay. (I took this the day of posting). We do some sales outside of eBay too, such as Facebook Marketplace and Craigslist, but the bulk of them are through eBay.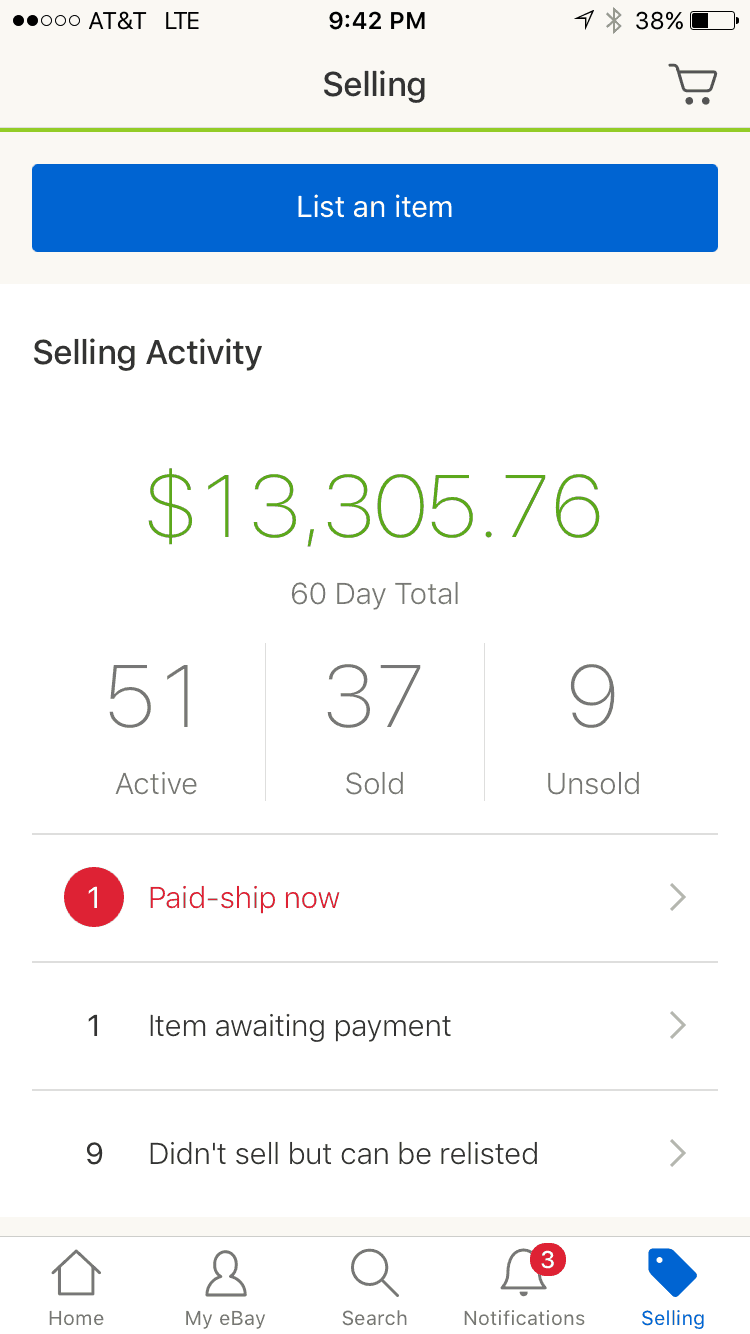 $13,305, I'll take it! I also know this past month we did a several flips outside of eBay, so this doesn't represent the total 60 days.
Is flea market flipping a right fit for you for a part time job from home? 
If you are looking for a part time job from home, buying and reselling could be a great solution! But, you want to make sure it's the right fit for you before you jump in. 
Do you like visiting flea markets, thrift stores and yard sales? Or browsing apps like Offer Up, Let Go, and Facebook Marketplace for good deals?
If you do then this might be something you would really enjoy doing. If you don't, then I wouldn't recommend getting into flipping flea market items for just the money. Enjoying the process is part of why I am successful at this business. I love the history behind some items, and I love finding things that I have no clue what they are! Probably my favorite part of the whole thing is the hunt for something I can get at a good price and make some money on it. Each weekend I am energized by the thought of what I could possibly find at the flea market that day and I spring out of bed ready to head out the door. I could also scroll through several selling apps all day, just because I love looking through everything people are selling, with the potential of finding something good.
What are your monetary goals per month?
Are you looking to make an extra $100, $500, or $1,000 per month? Or maybe you want to invest a little more time and make $7,000 – $10,000 – which is my monthly average. These are all  completely doable numbers, all depending on the amount of time you invest in yourself.  If your goal is a million dollars this year, than flipping flea market items might not be your vehicle to do it, but what would an extra $500 a month do for you and your family? Or an extra $1,000? You set the limit on what you want to earn with this. 
Do you have access to a smart phone? Or a computer and a camera?
Technology has made buying and reselling so much easier than it used to be! You can do just about everything you need to from your smart device. I use my phone for researching items, looking for items to buy, taking pictures, posting my items, and communicating with my buyers. If you don't have a smart phone then you can use a camera and computer. That is how I used to do it back in the day before smartphones. I started using eBay a year after it began- way back in 1995. 🙂 If you don't have a smart phone, you can actually use some of the newer cameras that have internet access, and can upload pictures straight to the platform you are selling on.
After reading the above questions, you should have a better idea if picking and flipping items for a profit could be a good part time job from home for you or not.  If you are ready to go all in and do this for a side income, we offer an online course to help you get started as quickly as possible. I put in all the details how I successfully am able to provide for my family by flipping items, and keep it updated as changes occur using eBay and the other online buying and selling platforms. You can check out all the details on our Flipper University Page.
If you are on the fence, thinking about whether you should do this or not for a part time job from home, please message us with any questions! We would love to hear from you and answer anything we can to make your decision clearer for you.
If flipping flea market items is not for you personally, we are still happy you are here following our crazy journey.  Thanks for your interest and support!
Grab our PDF download of 4 tools that I used to turn $40 into $1,000 in a single flip! (This will also subscribe you to our e-mail list of flea market flips and eBay tips. You can unsubscribe any time).
Related Posts
How We Made $12,220 in One Month Of Flipping Flea Market Items
Does Buying and Reselling Take Advantage of People?
3 Ways to Save Money on Shipping
We Want To Hear From YOU!
FOLLOW THE FLIPPING ADVENTURE: