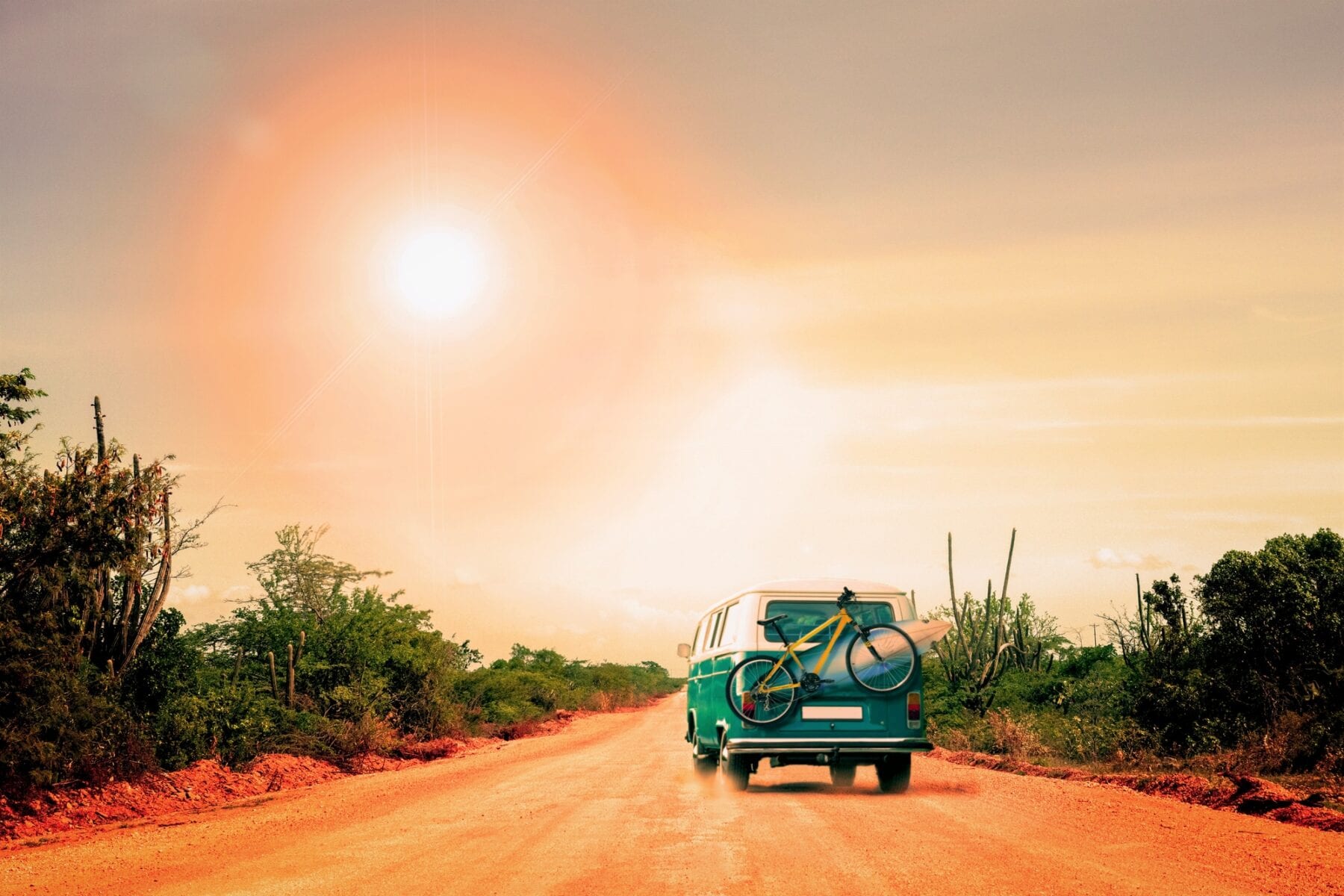 October 16, 2020

Make Money on the Road: How This Family Made $4,000 On eBay During a 30-Day Road Trip

Do you have a desire to travel more and see the country? Have you wanted to see more of the world, but couldn't figure out how to make it happen? What if you could make money on road while traveling?

How does traveling for 30 days across 5700 miles through 17 states sound? How does going from oceans to mountains to farmland and everything in between peak your interest?

Sounds awesome doesn't it? Over the past several years, people have changed their mind on waiting until retirement to see the world. No longer are people taking chances that they will make it to retirement to travel and enjoy this beautiful world.

It's great to dream about traveling cross country for 30 days and we know plenty of people who have that goal. We were one of them! We finished our 30 day trek across the US this summer. It was truly amazing and I hope to have the chance to do it again!

I like the quote that says, "a dream without a plan is just a wish." I love to dream, but I also love to make things a reality.

So what if you could throw caution to the window and travel for 30 days while making $4,000? Sounds impossible, but that's exactly what our course member, Stacy, did this summer with her family. 

Stacy jumped into Flipper University in September 2018 and she has been working her business ever since. To date, she has made $85K in sales and she's not done yet!

Not only is she making some great money, she is putting her dreams into action!

Let's hear from Stacy.
The decision that started it all…
When I turned 16 years old, my parents let me make a choice. I could have a big sweet 16 birthday party with lots of friends and family, food, and gifts OR I could skip the party, take the cash, and go on a road trip adventure across the US with my neighbors.
It took me a minute to decide. Skipping the party, I grabbed the cash, and traveled thousands of miles across the US and had the time of my life!
While growing up I lived in a small farming community in Wisconsin with a population of 1,300 people. I hadn't been out of my small community too often, other than a few vacations with my family.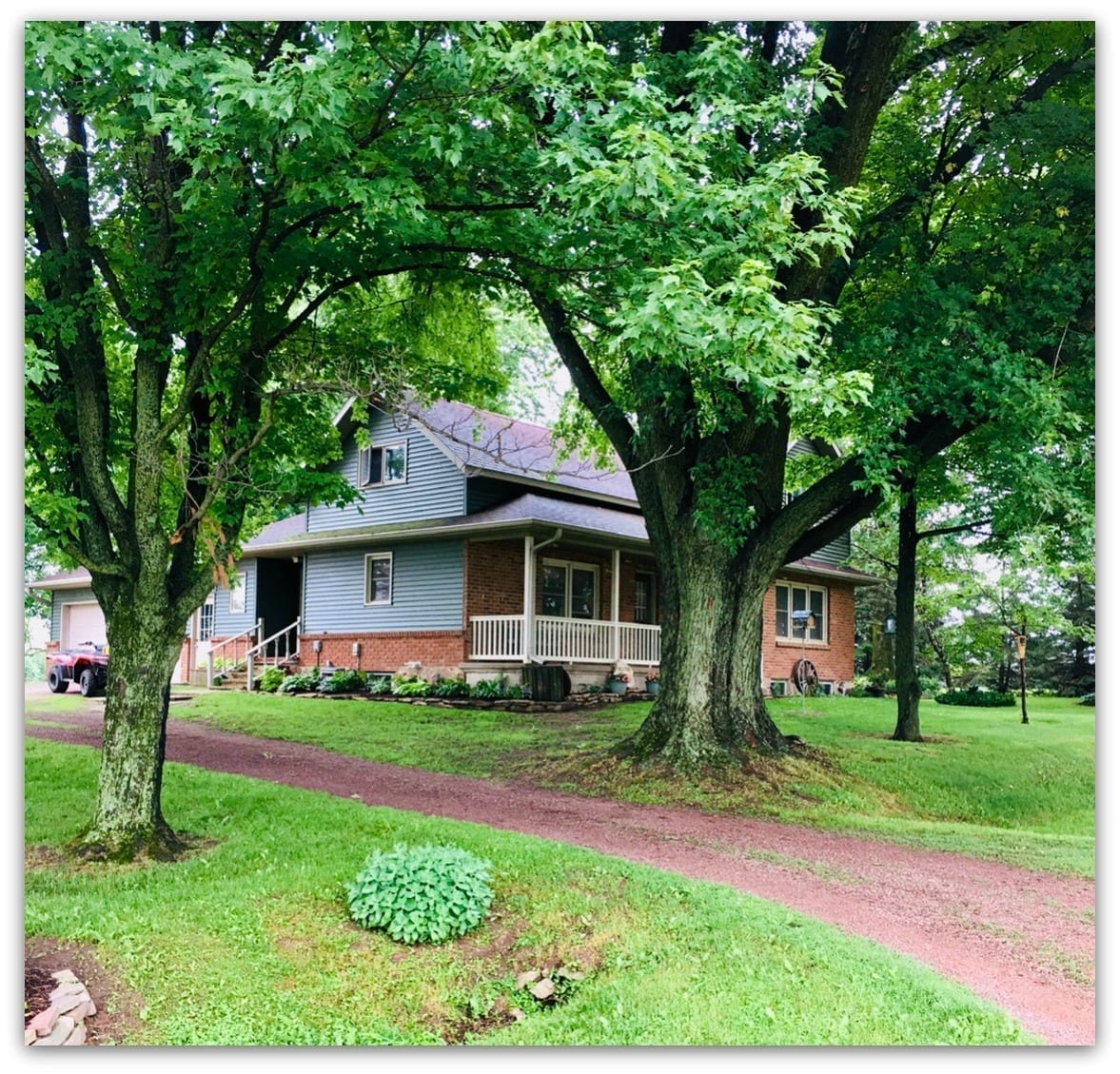 Growing up in a small community like this can create a thought that this little town was the only place in the world.
But not me. From a very young age, I felt deep down inside there was a whole world outside of my small town and it was my desire to experience it!
That trip across the US, I had an aha moment. I realized the world was a big place full of beautiful places and adventure awaited! This amazing trip sparked a lifetime desire in my heart to see the world and experience all that was out there.
Now it would be up to me to figure out how to make my travel happen and still make money on the road.
Discovering a Solid Side Hustle
In July of 2018, me and my family had just returned from a European backpacking adventure. We packed our bags and traveled through Spain, Italy, and France with our two young daughters. What a trip to remember!
When we returned to the states I had a travel bug. For a few years, we had been thinking of purchasing an RV for our travel adventures. My husband and I had worked hard for the past several years getting out of debt, paying off our home in 2016. 
In this, we had no desire to ever take a loan for anything ever again. We found that being debt free created more money for travel and freedom and we loved this way of life!
As I expressed to my husband my desire to purchase an RV, he shared that I could get the RV under one condition – I could come up with the cash to buy it.
The thought of putting together $20K to buy a used RV seemed daunting. I knew I could go to my job as an RN and pick up endless shifts for extra money. After all, I had done that the year before to save for our trip to Europe.
Our European adventure was amazing and a trip I will never forget. But at the end of the year of working and saving, I felt exhausted and I had definitely traded in my valuable time for the money.
How Can I Pull This Off ?
I wasn't sure leaving my family to go to work for so many hours was a good trade off. It begged the question, "How can I work smarter, not harder?"
Over the next few months, I investigated a lot of opportunities to make money. I signed up for a dog walking service, thought about delivering court papers, working bonus shifts at the hospital, and many more things to make money.
A month into my search, I found Rob and Melissa. I watched a video of them talking about flipping. I loved their energy, their business model, and when I heard it, I knew I could do it!
When I told my husband I was going to learn how to sell large items on eBay, let's just say he wasn't that happy about it! In fact he said, "We aren't freight shipping or anything like that!"
I started out slowly and learning along the way. I was stretching myself and challenging myself to learn and make more profits. Once my husband saw the results, he was hooked.
In less than a year and a half, I had saved $20K for the RV! At that point, I had every intention of making the money quick, and quitting when I got it.
Little did I know, this would be one of the most rewarding and lucrative businesses I could ever start. I never quit and am still going strong.
Not only that, my husband retired after 35 years in the federal government and instead of going back to work part-time, he joined me. We get the privilege of working together every day instead of being on someone else's clock.
Planning Our Adventure
After saving all of the money for an RV, we ended up changing our mind. Instead of spending the money on an RV, we decided to invest the $20K until we decided exactly what we wanted to do.
We loved the idea of an RV, but we weren't thrilled by the cost of maintaining it, storing it, and the fact that we were still subject to our daughter's school schedules.
We started thinking of other ways we could travel and make money on the road. There were so many places we wanted to see.
As we thought about all of the places we wanted to see, we thought, why not take a road trip across the US? We could stay with friends and in hotels and AirBNBs when we were in areas where we didn't know anyone.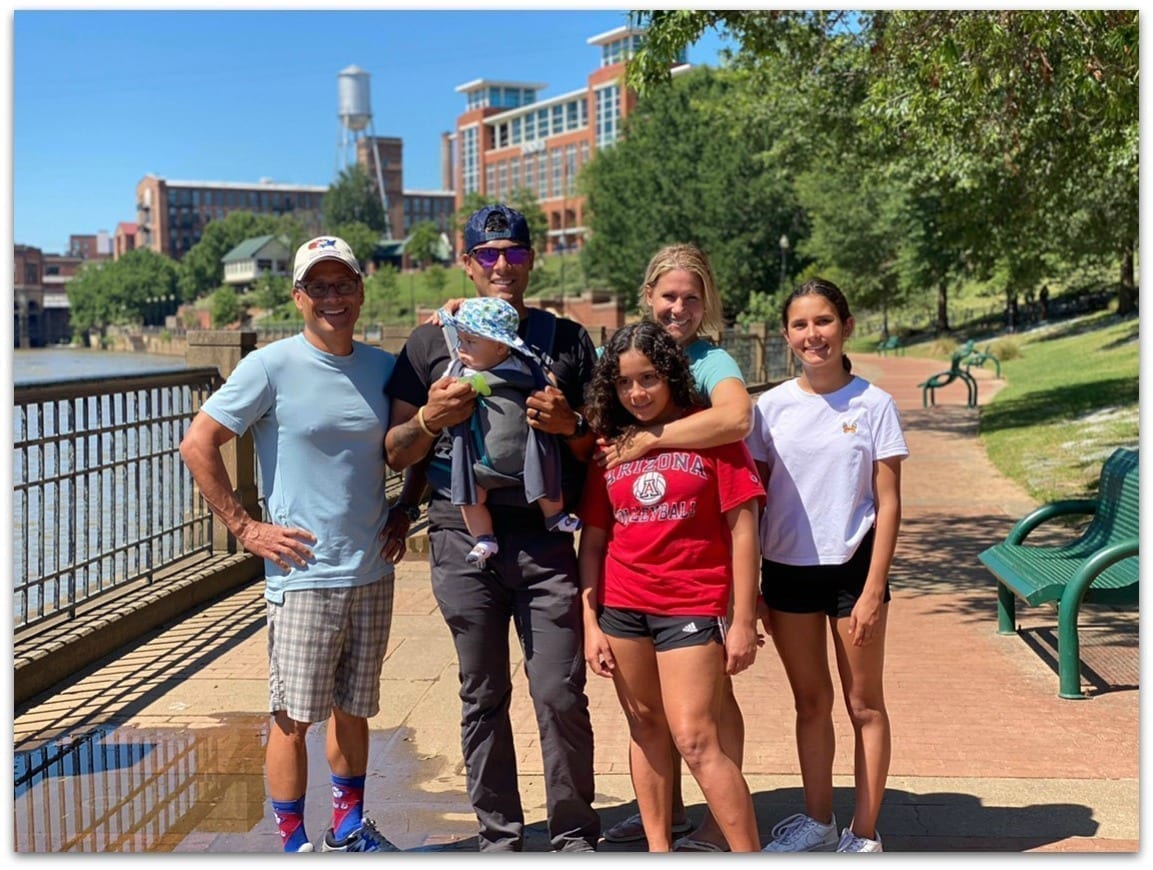 Over the next few months before our trip, I stepped things up with my flipping. I took Rob's advice and added a lot of high dollar inventory. I sold a lot of items and continued to save for our trip across the US.
We had never done anything like this before. But now that we were on our own schedules due to John's retirement and my flipping business, we could take off, throw caution to the wind, and enjoy a 30-day road trip with no strict schedules – and be able to continue to make money on the road.
Nothing could prepare us for as much fun as we were going to have. We traveled 5,700 miles through 17 states. Stopped to see family, friends. A long the way we saw mountains, oceans, hills, high rise buildings and so much more. 
Can not express enough how much we truly enjoyed every aspect of the trip!
How Did We Make 30 Days of Travel Possible?
We talked about and planned our road trip for months. There was a lot of planning that went into it to make our road trip a reality. 
Our flipping side hustle was paramount in making our 30-day road trip possible. But it definitely didn't happen without some wise planning ahead of time.
There were several things we had to do in order for our business to continue being beneficial financially while we were traveling. There were pillars we put in place both with our personal finances and with our business for this 30 days of adventure to happen.
We needed to set things up so we had a thriving business that would make money on the road without actually being home to do the work!
Paid Off Debt
Investing in Our Business
Built Inventory
eBay Store Vacation Mode
Qualifying for Top Rated Seller
Paid off Debt
For the past several years, there were a lot of choices that we had to make to be able to have the freedom to travel when we wanted to without worrying about our finances.
Since 2005, we had been working on paying off all of our consumer debt where we didn't owe anyone any money. We knew this would be the key to being able to retire early and experience uninhibited travel throughout the country.
While we watched friends and family members buy brand new cars, move into beautiful homes, and rack up credit card debt, we kept our sights on being debt free to enjoy our retirement! We made a decision years ago that being out of debt was a better fit for us than buying something we had to take out a loan for.
We told ourselves if we had to take a loan out for anything, then we couldn't afford it.
Simple Changes. Big Rewards
Instead of purchasing a new car every couple of years and taking out a loan, we drove older, paid off cars, maintaining them well. They didn't look as pretty as a new car, but no new car looked better to us than having freedom to travel on our own time.
Over a six year period, we made some sacrifices and said "no to ourselves" a lot. Instead of buying things we wanted for ourselves, we spent the money paying down our mortgage. This choice would benefit us greatly!
By 2016, we were able to pay off our home in full. This opened up so many choices for us. Not having any payments, specifically not having a house payment, gave us the financial freedom and made a 30 day road possible!
Dave Ramsey always says, "What can you do if you don't owe anyone any money? Anything you want to." This is so true.
We had been able to take this trip because the money we made was used to live on and not being paid out for loans every month.
Investing in Our Business
Anyone who knows me, knows I don't like spending money. I would much rather save money than spend it. I think that's just the way God wired me.
So when I was presented with Flipper University and taking the course, I had a hard time with it. After all, I was trying to save money, not spend it, right?
One day, I was thinking about the course and contemplating if I should jump into Flipper U. I started thinking about becoming a nurse. I realized I had not only invested thousands of dollars in becoming an RN, but years of my life to prepare for my field.
So why was taking Flipper U any different?
At that, I joined Flipper U and plunged myself into the course with the idea that I was investing in myself to learn a trade and to build a business the right way.
I've never looked back. Honestly, it was the best decision I made. I have learned the right way to flip. I have made thousands of dollars flipping items that I would never have had the idea to flip in the first place.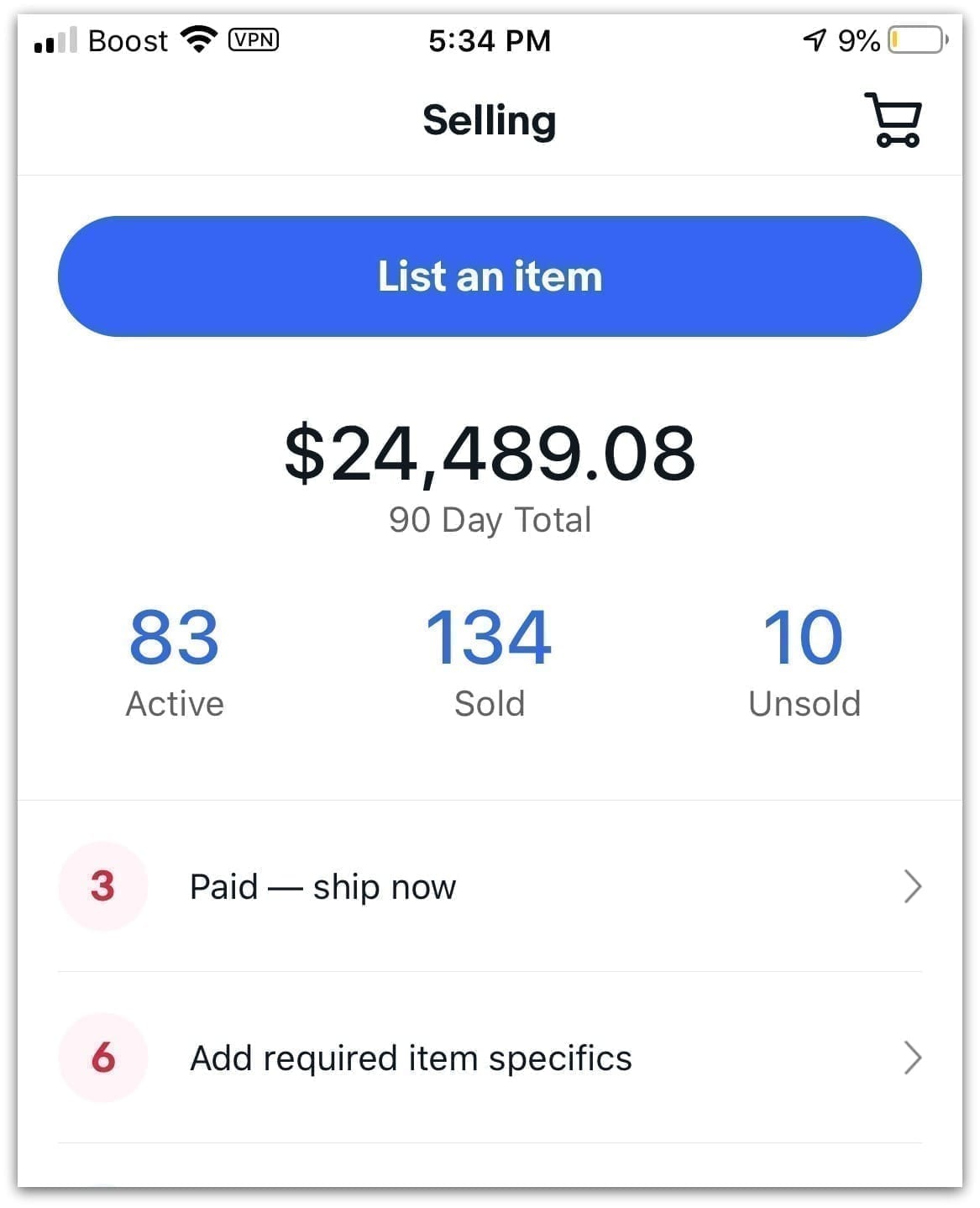 Investing in yourself and in your business is crucial to creating a business that makes money. We have learned so much about flipping and learning the right way to do it has created a thriving business.
Having a thriving business that has income coming is creates opportunities like traveling for 30 days and making money on the road!
A Learning Curve
Educating myself and learning how to flip items was so important for my business and it has definitely been worth the investment.
Every month I also evaluate what needs I have for my business. There are so many things that can help save time and money and those things are important to invest in if you want to be efficient and make a good income.
We have purchased tools to help my husband make pallets, storage racks for organization, a storage unit for my larger items, and budget and tax software to keep track of my sales.
Investing in these things helped to create a business that produced the income we used to take off on our trip. These smart tools helped to run our business and make money on the road even when we weren't home to work our business.
Don't be afraid to invest in yourself and in your business. You are worth it. The more you make your business efficient, the more time and money you will have. Knowledge is money. Efficiency is money. Both of those are worth investing in.
Setting up our business for success created the income and freedom in our schedule to enjoy life.
Building Inventory
If anyone knows Rob, they know he's amazing at flipping and not only that, he's a great teacher. He's an expert in his trade and he has really shared his knowledge with so many of us.
When I first started flipping, I was scared, intimidated, and really had no idea what I was doing or even if I was going to be able to figure out this whole flipping thing. I've found out after being in the course members group for a while, that's a pretty common fear.
My very first month flipping, I had $378 in sales. I was working hard, putting in a lot of hours sourcing, and I was feeling intimidated by my plans to make money doing the business.
I was scared to spend money on items to flip for fear that I might end up with them forever and never be able to sell them. As the months went on, my fears got less and less and I found myself stretching myself and selling and shipping larger, more challenging items.
Consistency is Key
Rob stepped in one day and shared some great advice with me. He said, "Keep building your inventory and being consistent, and pretty soon, you will start making some money every month."
That was the best advice. Even when I felt I wasn't making progress or it wasn't going fast enough, I would consistently source, develop contacts in the business, and learn from others in our course members group.
I continued to add inventory, even though these items weren't flying off the shelves right away.
This paid off. After a year and a half into flipping, I was consistently bringing in $4,000 a month  and it just continued to get better from there.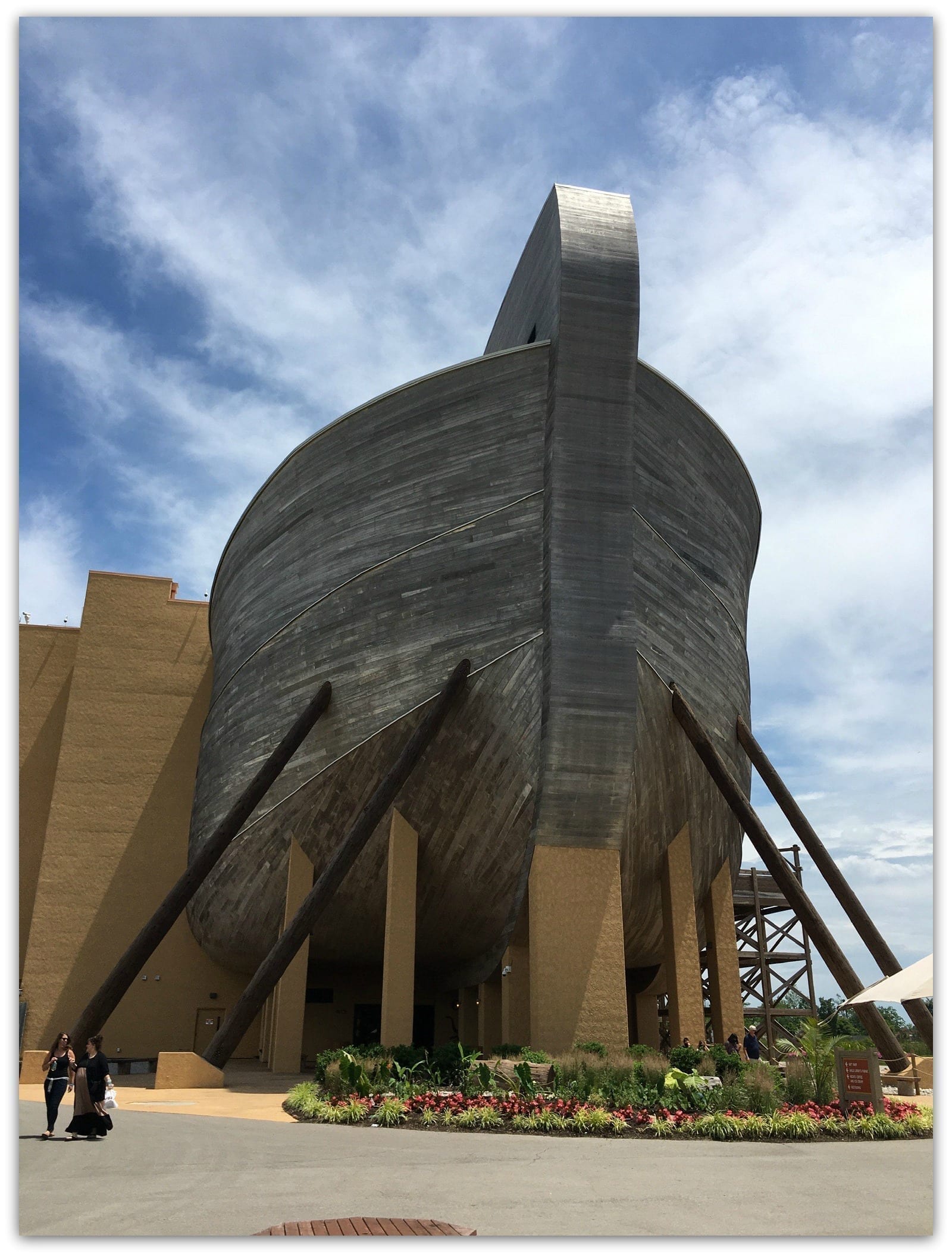 Because I spent that time adding inventory to my eBay store, when I decided to travel for 30 days, all of those items were still available for purchase. These listed items still sold even when I was traveling for a month!
eBay Store Vacation Mode
One of the amazing things about selling on eBay is you can sell when you aren't even home. When we took off on our 30-day adventure, in order to make money on the road, I decided to leave most of my listings active while I was traveling. 
The best way I found to do this was to put my eBay store on vacation. For years, I just sold on eBay and never had a store subscription. But one of perks of having an eBay store subscription is you can use the "on vacation" feature.
This nice feature alerts your potential buyers that they can still purchase your items. This mode also informs buyers that item won't be shipped until you return from vacation.
Surprisingly, many people are totally ok with that! This made my healthy inventory that I had been building for the past several months available for sale and the potential for making sales was still there, even as I traveled cross country.
Once buyers purchased my items while I was vacationing, I would send out a reminder email to them to make sure that they saw I was on vacation. No one argued that it would take a month for them to receive their items!
When I returned, I got right on shipping those items. It worked great and I was still able to make money the whole time I was vacationing.
Several days before returning from my road trip, I took my store off vacation and sold another several hundred dollars worth of items before I arrived back home. It was enough time for me to arrive home and still have them shipped out in a timely manner.
All in all, I was able to make $4,000 in sales while traveling the US over 30 days. Most of this money was made in one flip – a motorcycle sidecar that I sold for $3,300! I was sitting on the beach in Florida when I sold this. Not bad to make money while you are enjoying the ocean breeze!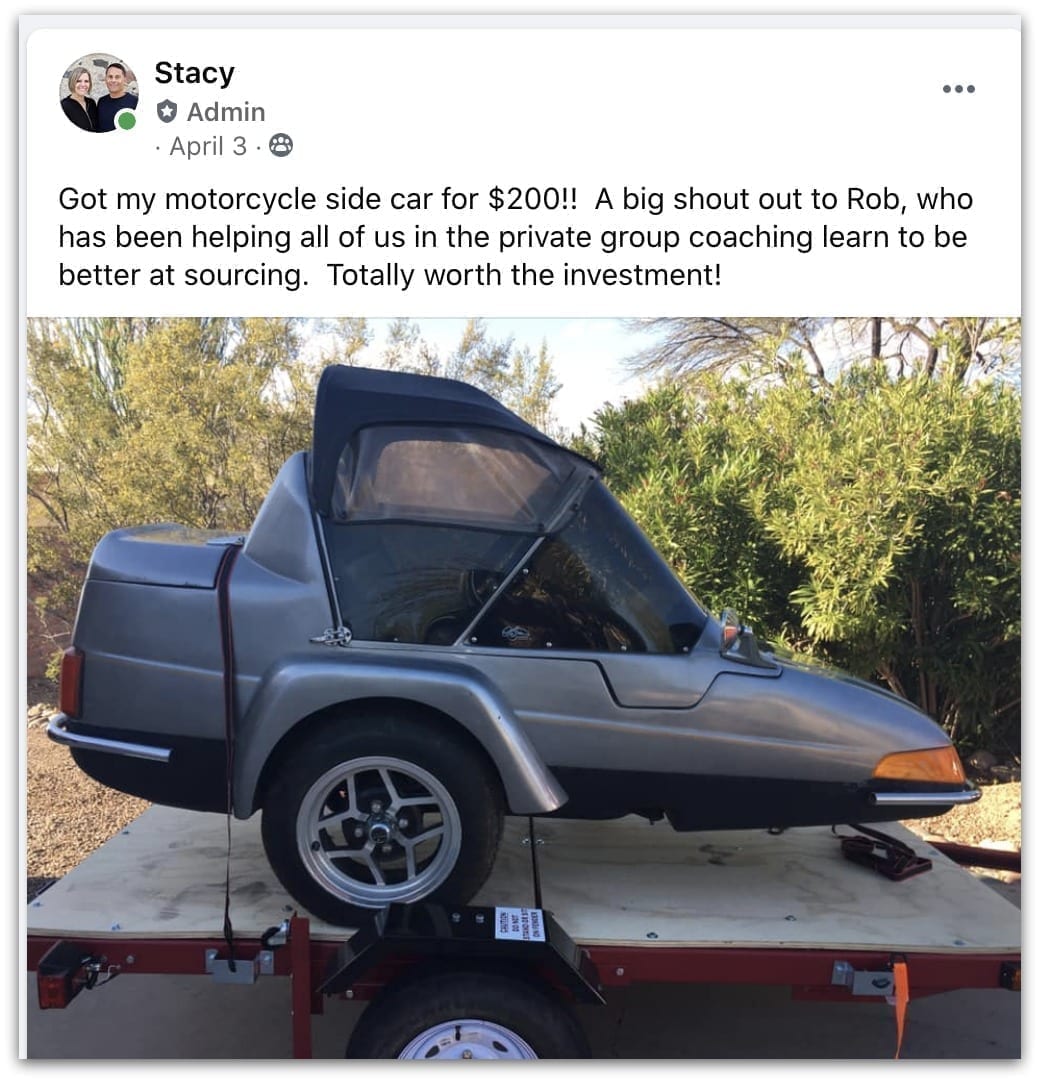 This trip and the ability to sell items and make money on the road, opened my eyes to the freedom and flexibility that I can have going on adventures and still being able to make a living while doing it. We realized that we truly can make money even when we travel and are not at our home base.
Vacation mode is a nice perk to having an eBay Store subscription and we put it to good use over the 30 day trip.
Qualifying for Top Rated Seller
Are you a top rated seller? If you aren't, you need to add this to your goal board. In my early years of flipping on eBay, I never even thought about it. I had good feedback and to me, that was enough.
But what about when someone purchases your item and then you don't ship it for 30 days? I firmly believe that because of my top rated seller status I was able to make sales without sending them off for 30 days!
I even sold an item for $3,300 and the buyer was totally fine not getting his item for almost 5 weeks! 
Being a top rated seller gives you a certain reputation that builds trust with your buyers. It gives you that option when you have your store on vacation mode and someone buyers from you, they know that you are legitimate and will send them their item when you return.
A Sneak Peek At Who You Are
Buyers know when they see the top rated seller banner on your eBay store, you have a few sales under your belt. It also says 'you are who you say you are'.
This opens up doors for people to buy from you instead of someone else. Even if they have to wait several weeks for their items to arrive. It creates confidence in your buyers. This is a extreme necessity if you plan to travel and put your store on vacation mode.
I was pleasantly surprised how many items I sold with the buyer knowing he wouldn't get his purchased items for weeks.
If you haven't reached this milestone and you plan to use vacation mode for travel, it's good to pursue reaching top rated seller. You will build trust with your buyers and they will be willing to buy your inventory even when they know they have to wait.
The buyers who trust in your reputation will choose quality over speed and it will put money in your pocket, freedom in your steps, and opportunities for adventure!
Enjoying Life
Two years ago, when I first started my journey flipping, I had no idea what it would offer me. I had no idea in terms of freedom, income, and fun. Heck, I planned to save the $20K for the RV and promptly quit! I only had a short-term plan; to sell enough inventory to create money to buy the RV and I would be on to something new.
But what I wasn't prepared for was that flipping was creating high income, freedom, and the ability to make money on the road. These benefits of flipping showed our family that flipping made a lot of room for adventure!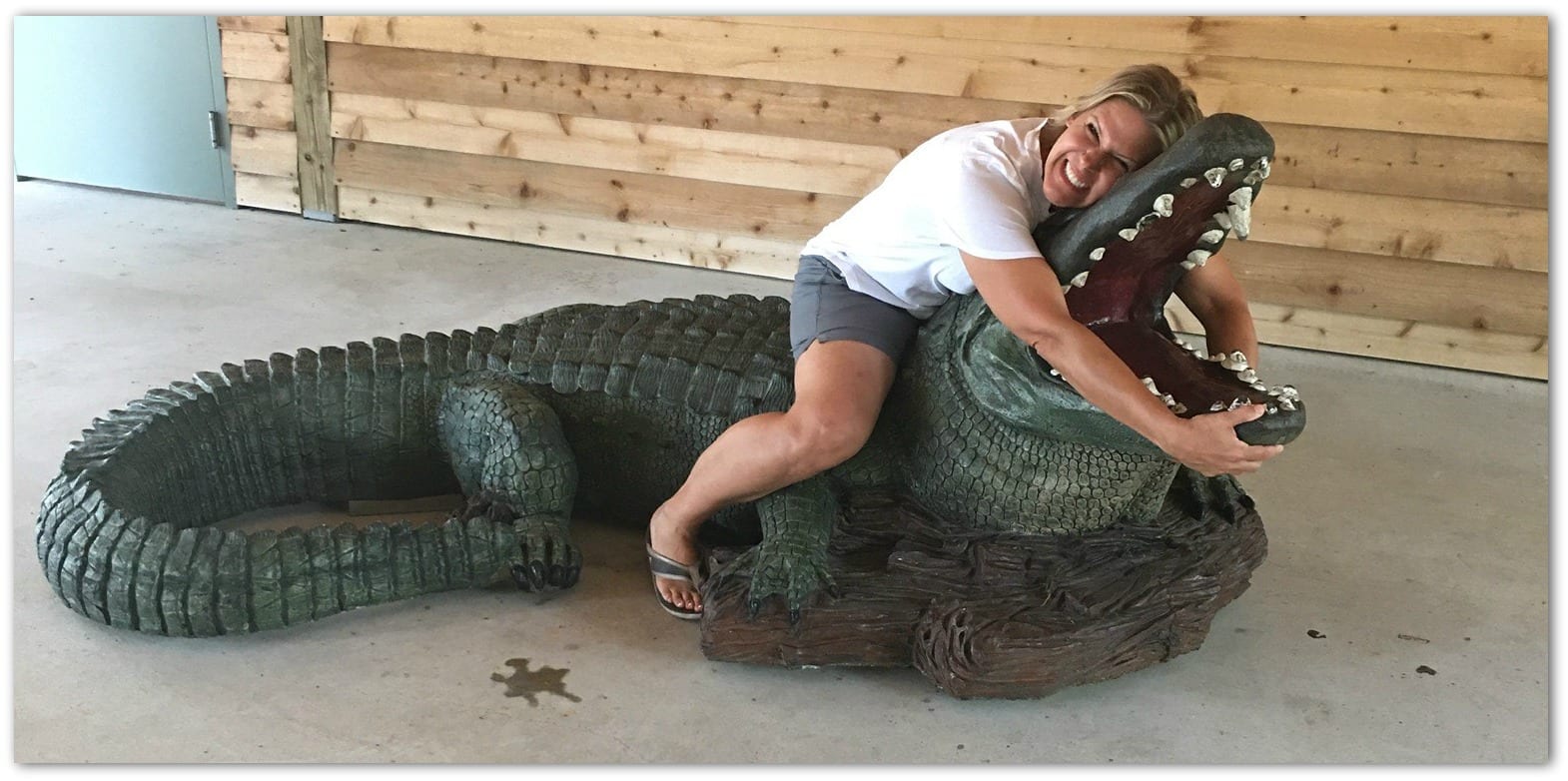 Flipping made our dreams to travel a reality, while still being able to make money on the road. I thank God every day for choosing such a great job for me.
Today, I continue to work the business, building inventory and spending time learning from the experts. I love investing in my business. This all helps me to enjoy God, my family and what he created on all of our traveling adventures!
I am finding so much balance with my time and so much more joy in my life. I have spent time investing in myself and in my business as a whole. I have found flipping to be the most enjoyable job I've done. Along with the joy, I have the flexibility to choose what I do with my time. I look forward to enjoying the next season of life!
We anticipate Stacy will be hitting some huge goals with her flipping business and we could not be more excited for her! She wants to be our first $100K Pro Flipper Club Member and I think she is pretty close to that goal!
Do you want to travel more but need to figure out how to make money on the road? Flipping is an amazing way to do just that! Check out our free Intro Webinar on how to get started.
Further Resources
Free 5-Day Intro To Flipping Video Course
FREE Workshop How To Turn Your Passion of Flipping Items Into A Profitable Reselling Business
Related Posts
Make Money While Traveling: How We Made $24K On 30-Day Road Trip
How We Made $5,600 Selling on EBay While On The Road