Are you planning to retire early? And wondering how to make that happen? Retirement is a life changing event for so many. Honestly, retirement has never really been something I've thought about. Why? Because, I really love what I do!
I love flipping so much that I pretty much feel like I'm retired already! With that said, I plan to continue flipping well into retirement. I enjoy it so much and I really do believe that God wired me to flip items as long as I am able.
But today, we wanted to share a great interview with Annette, one of our course members. She decided to flip items because she wanted to help her husband retire early. She was seeing him work 55-60 hours per week and decided it was time to figure out a way to help him escape that!
So Annette came up with a plan. She wanted to find a side hustle that would bring in extra income to help her husband escape the grind and retire early.
The most amazing part of Annette's story is that she had NEVER used eBay before. Not even to purchase something! She listed her very first item on eBay January 2. Since then has earned over $15k on both Ebay and other selling platforms.
This has been a great help for her husband's retirement!
The Heart of a Small Business Owner
My name is Annette, and I grew up as the daughter of a small business owner. My family owned a metal fabricating business so I was very familiar with working a business and being a part of it. Even though I have also worked for a Fortune 100 company, I think I have always had the heart of a small business owner.
Many years ago, my husband was being transferred about once a year with his career. I decided to be a full-time mom to our three teenagers. Still, I wanted to contribute to the family finances, so decided to start doing direct sales. This was an opportunity for me to work. But, yet it was still "portable" so when we were ready to move I could take the business along with me. We have moved 24 times in our 41 years of marriage.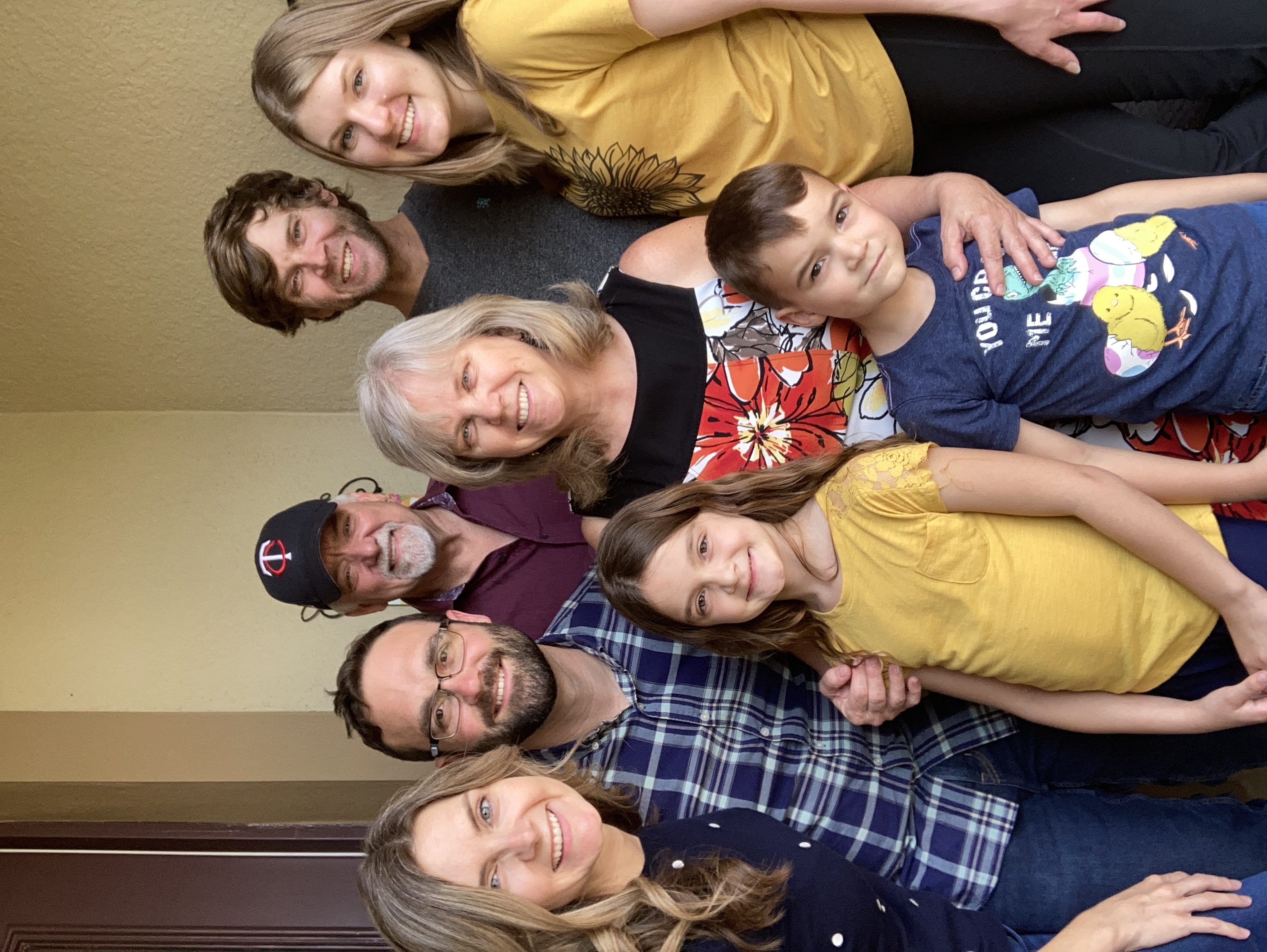 After all of those moves, we eventually settled in Florida six years ago. My husband had left his career of 25 years and started in a different industry. We have three grown children and four grandchildren. Most of them are in Florida, so this move was also motivated by wanting to be closer to them!
Every time we moved, I brought my business with me. It worked great for many years.
How to Help My Husband Retire Early
Sadly, around 2020, the company that I worked for made a major change to the compensation structure of the business. This really affected my income. It was leading to a much lower family income contribution from me.
At the same time, my husband, who is in his early 60s, was starting to work 55-60 hours a week with his new job. It was starting to be very demanding.
My goal was to find a part-time job/side hustle to increase our family's finances. I wanted to contribute more money so my husband could retire a few years earlier than his full retirement age.
That started me on the search for a side hustle that could initially generate sales of about $40,000. This would have a projected net income of about $25-30K. The long-term goal was to build a business that would provide additional income for us during our retirement years.
This desire set me on a course to find a side business that met the criteria of making extra money. I wanted to work part-time hours. What I would find would be life changing.
Stumbling Upon Flea Market Flipper was a Life Changing Event
Did I mention that we've moved 24 times in 41 years? You can just imagine how much stuff I have in my house with that many moves. Finally, with our last move to Florida, we downsized homes. I still had a lot of extra household items lying around my house.
Many of the items were valuable and I knew I wouldn't receive the money they were worth by having a garage sale. I had several valuable collectibles, household items, plus some retired products from my direct sales business and I wanted to sell them all.
At that time, I figured out I would need to have the benefit of a larger, broader online platform to sell on with a larger audience.
This got me thinking about eBay. The only problem was, I had never bought or sold anything on eBay up until this point. This was all new territory for me.
I realized that selling on eBay could be a viable option for me to bring in extra income and get rid of the valuable items that I had lying around my house.
I just didn't know anything about selling on that platform.
This is when I knew I needed to find some expert help so I could avoid costly mistakes. I searched the internet and found Flea Market Flipper on Pinterest. Their business model piqued my curiosity!
I tend to be an "information-gatherer" and I enjoy learning. So the idea of a "university" for flipping really appealed to me. .
I spent some time watching some of Rob & Melissa's videos and quickly realized that attending Flipper University would give me a big jumpstart. It could also help me avoid expensive mistakes.
Overcoming My Fears with Education
The biggest fear I had in the beginning was getting started on eBay. I wanted to accelerate my success in selling all the surplus items in our house. I knew I needed help.
There is always a learning curve with any new venture. I thought I could use the help to reach success more quickly.
Due to my fear of eBay, at first I only was selling in private facebook groups. I figured this way I only had to figure out Paypal invoicing and shipping.
But I soon found out that I could only sell a small portion of my items there. I came to the conclusion that eventually I was going to have to figure out Ebay.
It didn't take me long to realize Flea Market Flipper had readily available information to review. That was so much better than trying to find it all on my own. It really helped me.
BUT, what came as a complete surprise and HUGE BONUS to me was all the information I gained from the private Facebook group. Everyone is very helpful and they all contribute information, clarification, inspiration, and celebration.
I have learned about many interesting items to flip that I am sure are unique to our group. And it is fun to see how everyone finds their own niche in the larger flipping world!
God's Hand in my Business
Several months before I found Flea Market Flipper, my daughter told me she knew a couple at church that sold people's used stuff. They even made a living doing it.
I thought to myself, "It sounds like someone who doesn't want to work." How on earth could somebody make a living selling people's used items?
This comment from my daughter is what started me on the search in the first place. Once I found Flea Market Flipper, I sent a message to my daughter to find out the name of that couple at church.
As it turns out, it was Rob and Melissa! After watching them in "flipper action" I realized these were two very hard-working people who were making a very nice living!
Small World
And an even more amazing thing was that Rob and Melissa's son and my grandson went to the same preschool and were best friends!
I was able to see God's hand in helping me find this course and paving the way for me in this business. And now I know exactly how someone makes a living selling old stuff on eBay!
The Decision to Start Flipping Was a Life Changing Event
After getting past my fear of eBay and learning as much as I could, I was ready to list my items on eBay! It was scary at first.
To get myself organized, I started out by making a long list of the many items around the house that I needed to sell. I also organized all of the retired products I had remaining from my past business.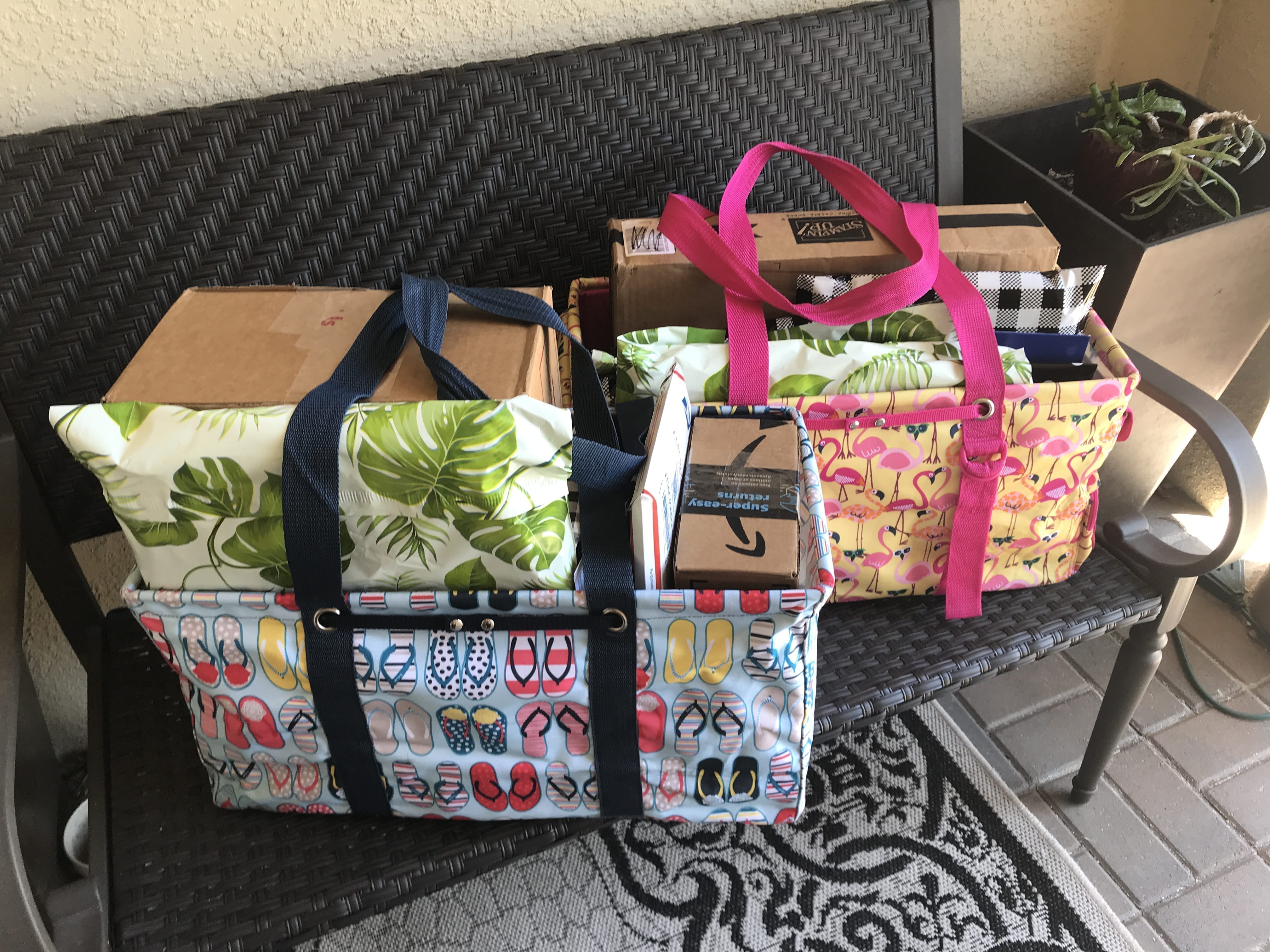 Right away, I found myself learning how to get around on eBay and it wasn't as scary as I thought! Now I am starting to look at other platforms to learn whether they would be a good fit for me as well.
There are many ways a flipping business can develop, but I am confident I am able to guide my business where it needs to be. And I am looking forward to building a business that my husband and I can run during our retirement!
In January, I listed my very first item and by the end of the first quarter, I had over $5,600 in sales (including taking the whole month of December off!).
Not only that, during the month of May, our course members group did a listing challenge. And my reward? I made $6,000 in May alone! 
I was thrilled!
Even though I hustled and did the work, I owe a lot of the credit to what I learned in the Flipper U and being involved in the course members group.
While I have been learning the ropes on eBay by selling items I already have, I have also been "practicing" sourcing at thrift stores.
This was something I had never done! I started to learn a great deal from the private Flipping group about things to look for! I quickly realized that I was leaving money on the table – a lot of money. If I just focused on selling the items I had in my own house I would be missing some of that money.
I was finding that there was a world of amazing items to sell if I could learn to source my own items!
Riding Out the Ups and Downs of the Flipping Business
I have always loved the flexibility of running my own business. It's awesome that I can work my flipping business any time of the day or night. It is a bit like a treasure hunt to search through a thrift store or estate sale and uncover a special treasure.
Right now, I have plenty of things to sell right from our house, so I don't have as much pressure to source items and can enjoy the hunt. But that aspect might become a bit more stressful in the future when I have to find more items to maintain my business.
I have an accounting degree, so I am comfortable with the record-keeping required for a small business. I am still learning some of the financial considerations that are unique to the flipping business.
Rob and Melissa frequently host new learning sessions for the course members on a variety of topics. I consider these to be continuing education courses and I really appreciate it.
I love my flipping business. But with every business, there are always challenges. My biggest challenge right now is trying to keep my items organized within our house. This takes some work while waiting for the business to grow enough to move into some off-site storage.
It can get crowded sometimes. It's constant work to keep things organized and not allow clutter to take over my home.
The Deals Never Dry Up
As I am getting familiar with sourcing and learning how to find undervalued items that are worth a lot of money, It is constantly surprising what people buy.
I have been amazed how much some older, everyday items sell for! Recently, I sold some old company catalogs from the late 80s/early 90s. Several of them sold for $50 each!
These were things I could have easily tossed in the trash, but they ended up putting some cash in my pocket.
I recently picked up an old canister vacuum cleaner for $35 based on the advice from someone in the group and sold it for almost $200! Not a bad return on my investment!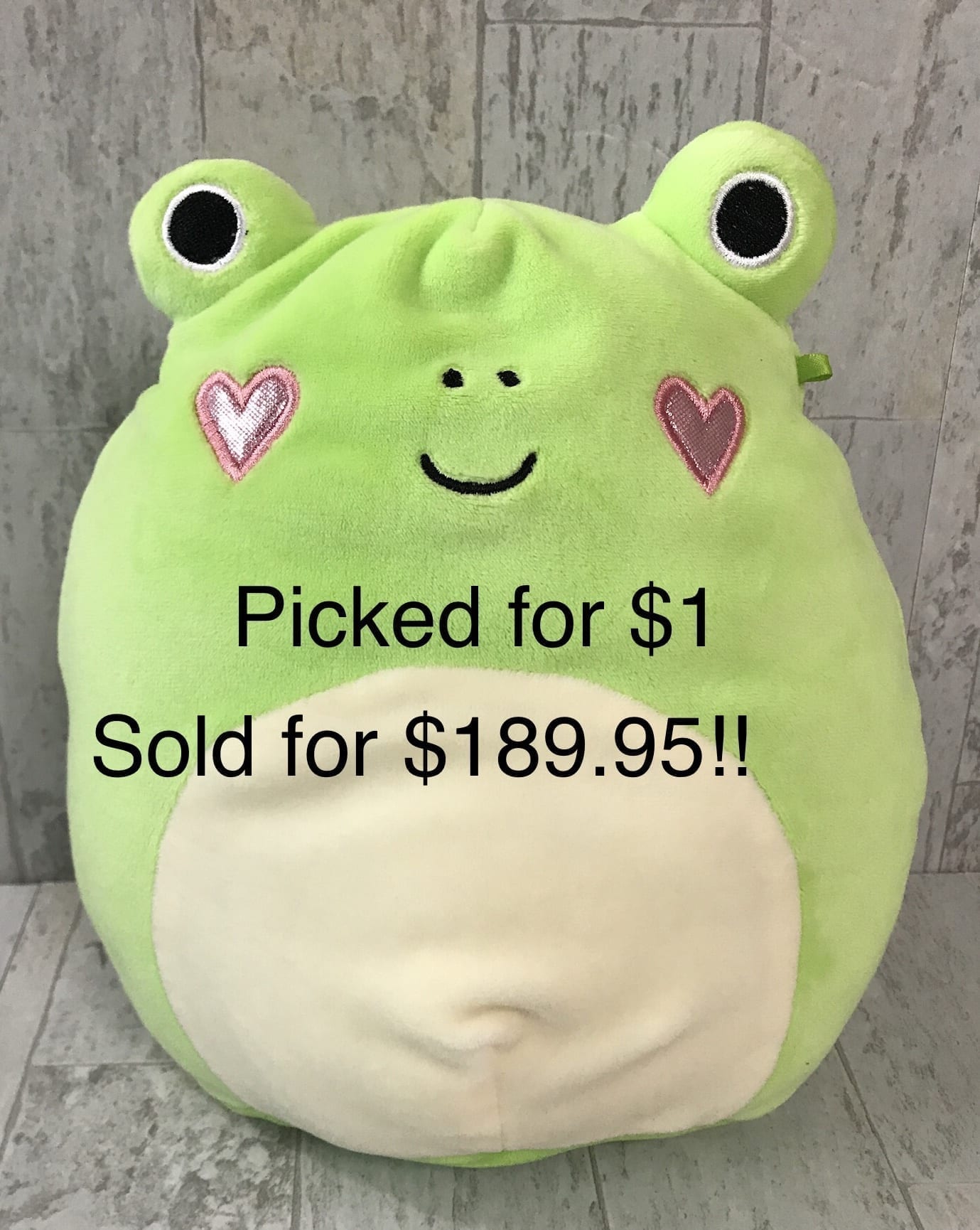 Recently, I've been able to take advantage of the current Squishmallow craze by picking up a very popular one for $1 at the thrift store. I sold it on Ebay for $200! I couldn't believe someone paid that much for it! 
I also have a large collection of American Girl Dolls that I haven't gotten listed yet. There is no doubt they will sell very well.
My husband's early retirement is fast approaching and I am thrilled that I've been able to hit my financial goals in such a short period of time. I am looking forward to the day he can retire early and join me in my flipping business.
Not only has this business helped get us closer to an early retirement, we have learned a valuable skill to supplement our retirement years.
We plan to enjoy our retirement while we make money flipping! This has been a life changing event for us.
We are super happy for Annette and her husband! We look forward to seeing your progress towards early retirement. The sky's the limit and I don't see Annette slowing down any time soon! She just keeps getting better and better!
What about you? Are you looking to retire early and trying to figure out a great side hustle to help you do that? Check out our free intro webinar on flipping to see if flipping might be a great fit for you!
FURTHER RESOURCES
Download These 47 Household Items To Resell TODAY!
FREE Workshop How To Turn Your Passion of Flipping Items Into A Profitable Reselling Business
RELATED POSTS
How A Single Mom Went From Working Two Jobs To Making $5,000/Month On Her Flipping Side Hustle
How This SAHM Makes $1K/Mo Reselling Used Items On eBay
This Retired Couple Made $6,800 Their First 3 Months Of Flipping