The first month of 2023 has come and gone, and January's eBay numbers are in, totaling over $17,000 in just eight sales. We'll recap what we flipped to average over $2,000 per item sold. Our sales total was $17,994.
Item #1 – Stryker Cots
These were the stretchers we purchased in bulk. We bought 12 of these from one of my contacts I met years ago at the flea market. He sent me a picture, and I worked a deal with him to end up paying $183 per stretcher. We paid $2,200 for all 12 of them. It took about a week and a half for us to sell these four. A local person saw them on eBay and bought four of the cheaper models I had, and I took an offer.
Sale: $6,000 ($1,500 per item)
COGS: $732
eBay Fees: $405
Shipping: $0
Total Profit: $4,863
With this one, we noticed eBay treated the transaction as four transactions rather than one, so we had to call to correct it. When you have a store, when you sell something over $2,500, the fee caps at 12%, and then after that, it drops to 2.35%. So this should have been the 12% at $2,500, and the remainder of the money should have been dropped to the fee at 2.35%. They didn't do that since they did four different transactions. I called and got it corrected, and we were refunded about $400, so it's essential to check your eBay fees.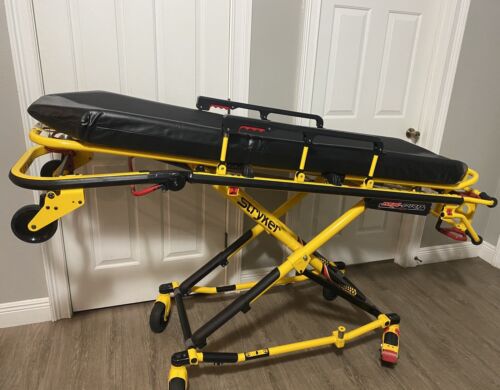 Why We Stay On eBay
Some people commented on our post about why we didn't go outside of eBay to sell these stretchers. eBay protects because users have to adhere to eBay's rules. It's not in our best interest to go off-platform. There is a legit way to sell off eBay: by crossposting your items to Facebook Marketplace, OfferUp, and Craigslist. If you crosspost, sometimes the buyer will find you on those platforms instead, and you can save your fees that way.
There's a certain layer of protection that people do like about eBay versus the other marketplaces, and it works for both the buyer and seller.
Item #2 – Miller Generator
Sale: $4,400
COGS: $800
eBay Fees: $0
Shipping: $0
Total Profit: $3,600
This was crossposted and ended up selling on Facebook Marketplace. The guy came to inspect it and found one small thing wrong, so I knocked $100 off it. I bought a truck from an auction for $800 a while back, drove it for a few years, then traded it to a buddy starting a tree business and got this generator out of the trade.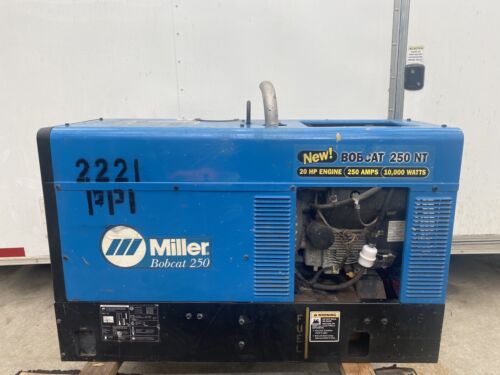 Item #3 – Warming Drawer
Sale: $400
COGS: $5
eBay Fees: $52
Shipping: $88
Total Profit: $255
We found this on a road trip over the summer at a thrift store. We actually picked up two of these. It was only about two hours of work for this whole flip.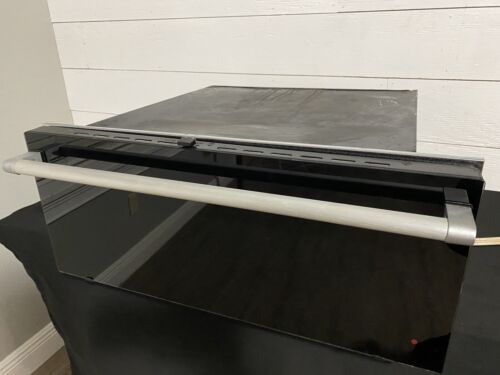 Bonus – Yard Sale
Okay, this wasn't one item, but we made $994 at our two-day yard sale. We sold many items we picked up for free, plus things from around the house. Our kids accumulate a lot of stuff, so for us, the yard sale helped us clear that out and make some cash.
We give the kids the option to help with the yard sale or go to school that Friday and they almost always choose the yard sale. It's great for them because we make them do the math in their heads, they sell cookies, and they make some money. We gave them each a cut of $100, and we used to do cash, but now we opened a Green Light account. The account allows them to see how much money they have and what's in their savings, and they can even play with investing. It's pretty cool to get the kids started with that early.
Item # 4 – Stryker Cots
These were from the same lot of 12 we had picked up in bulk, but they were the higher quality models, so I didn't take an offer on these. We had the prices at $2,999 for the cots and $299 or $399 for shipping. We got the pallets for free, so I didn't have to buy extra wood.
January Totals
We had four transactions total in January, which was over $2,000 per sale.
Total Sales: $17,994
COGS: $1,903
eBay Fees: $989
Shipping: $242
Total Profit: $14,860
Total Profit Without Yard Sale: $13,866
We love the months when we have high sales and a low number of items to ship out. We only had to go out of pocket, just a little under $2,000, $1,900, and some dollars out of pocket. The rest of the fees came out after we sold the item.
That's a huge note in this business. We're not going out $10,000 to make an extra $3,000 or $4,000. We went out just like $2,000 to do this. Learn more about how to get started reselling at freeflippingcourse.com.
Show Notes
Free Flipping Course: http://freeflippingcourse.com/
Follow us on Instagram: https://www.instagram.com/fleamrktflipper/
Check out our FREE Workshop: https://courses.fleamarketflipper.com/flipper-university-workshop-webinar
You can find us at: https://fleamarketflipper.com/
FURTHER RESOURCES
Let Us Find High Profit Items FOR You!
FREE Workshop How To Turn Your Passion of Flipping Items Into A Profitable Reselling Business
Download These 47 Household Items To Resell TODAY!
RELATED EPISODES
How And Why We've Only Had 1 Return In 2 Years
Our Recent $6K Flip And What You Need To Know About High Profit eBay Flips
Setting Your Listing Apart From Others To Make More Sales On eBay