Today's interview is with Grant Sabatier, author, entrepreneur, and our former coach, and we're going to talk about some of the flipping he's done through the years.
We first met Grant at FinCon, a financial and media conference, in 2018. After we heard him speak we knew we needed to work with him.
How Did You Get Into Flipping Vans?
When Grant grew up, his best friend (still to this day), lived three doors down from him and some of Grant's earliest memories are camping in his friend's father's Volkswagen camper van, a 1985 VW Westfalia van. When Grant got to college he started having a fascination again with vans. He was living in an apartment in Chicago and got kicked out and needed a flexible living arrangement, so he sold his Ford Explorer and bought a 1971 Volkswagen camper van.
He had to fly to Houston to get it and drove it to Chicago, but it was an incredible deal. So he started scouring Craigslist to check out vans and learn about the market. There's also a website called thesamba.com, but it's a little pricier because it had people who are experienced sellers and buyers and he was looking for a deal. He ended up selling the van by the time he graduated college, but it didn't stop the fascination.
Later, Grant found a really good deal on a 1986 van for about $7,000. And at the time he estimated it was worth about $15,000 or $16,000, just based on the comps on thesamba.com and so that was Grant's first van flip.
He bought the van in Wisconsin and ended up making about an $8,000 profit in a period of a couple weeks. From there it grew. He even bought a couple on eBay. He bought one in Washington, DC with his dad. It was a 1991 Volkswagen van in complete mint condition with 61,000 original miles. They bought that for $21,000 and ended up selling it for $29,000 eight days later. Buying and selling vans is how Grant found the van he has today.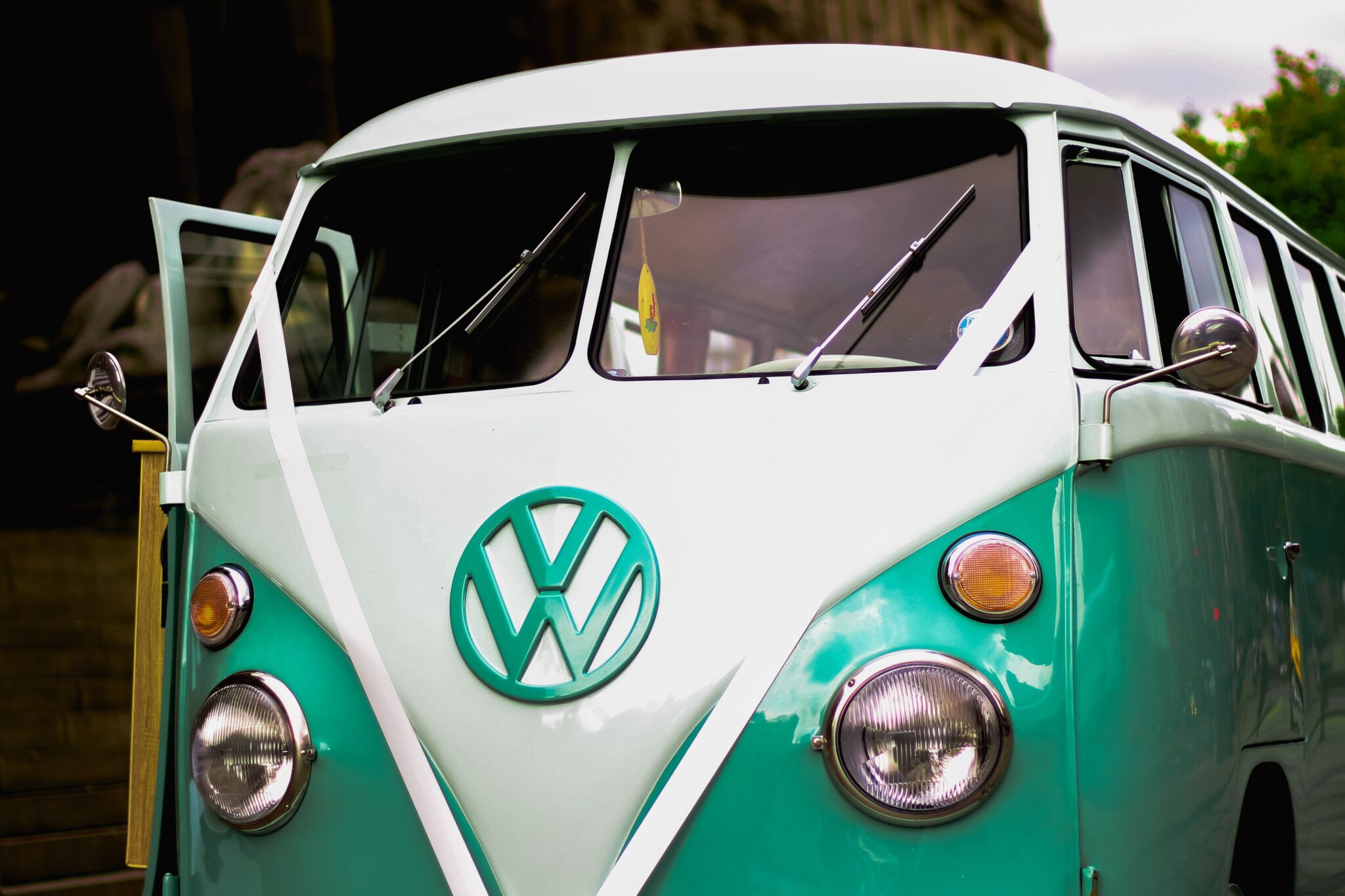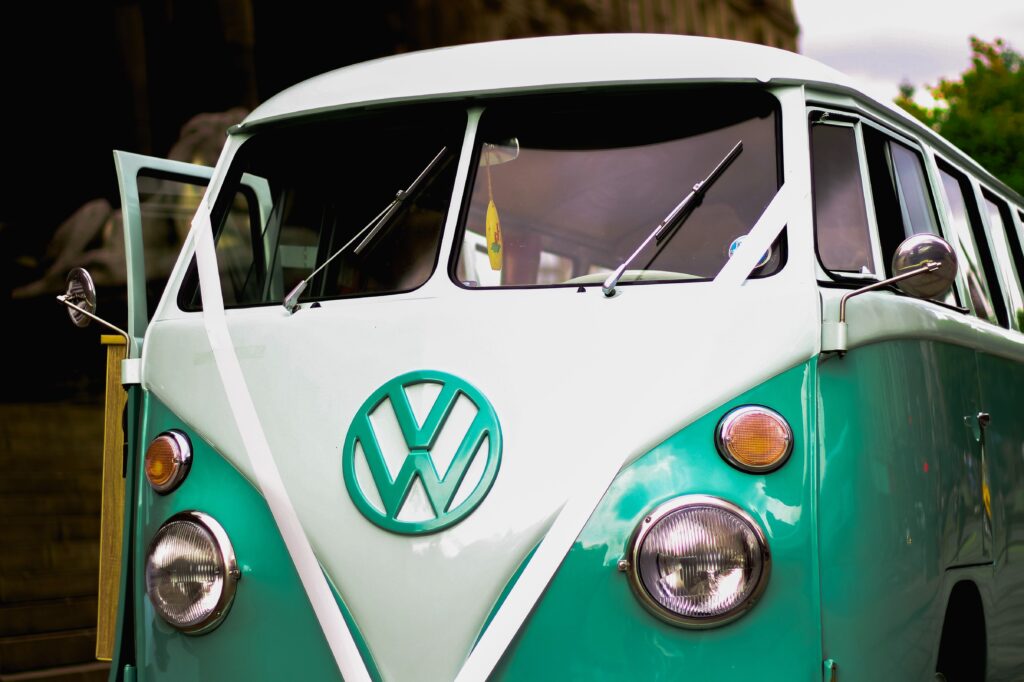 How Did That Translate To Mopeds?
At the same time, Grant was also flipping vintage mopeds from the late 1970s and early 1980s. There was a huge craze in the late seventies and eighties, in U.S. cities and even in rural areas, where Italian and Belgian and French mopeds were imported into the United States, and were quite popular transportation. They get about 100 miles per gallon.
Grant would rent U-Haul vans, drive deep into Wisconsin, Illinois, and Indiana and try to buy lots of them, usually three to four at a time for $200 to $300 and would then upsell them for $900 to $1,200. Even today he has a collection of some of the rarest mopeds in the world in his garage.
Where Were You Selling These?
Grant was selling vans on thesamba.com. His view of reselling anything, whether it's domains or vans or mopeds is to look for that quick flip, for an undervalue to asset. He says it's much easier to do when you have a passion for the topic. With the vans he was looking for vans all the time because he loves them and wanted to also find a great van for himself. All the best mopeds he ever found, he ended up keeping as opposed to actually selling. The flipping habit ended up funding both his van and moped habit.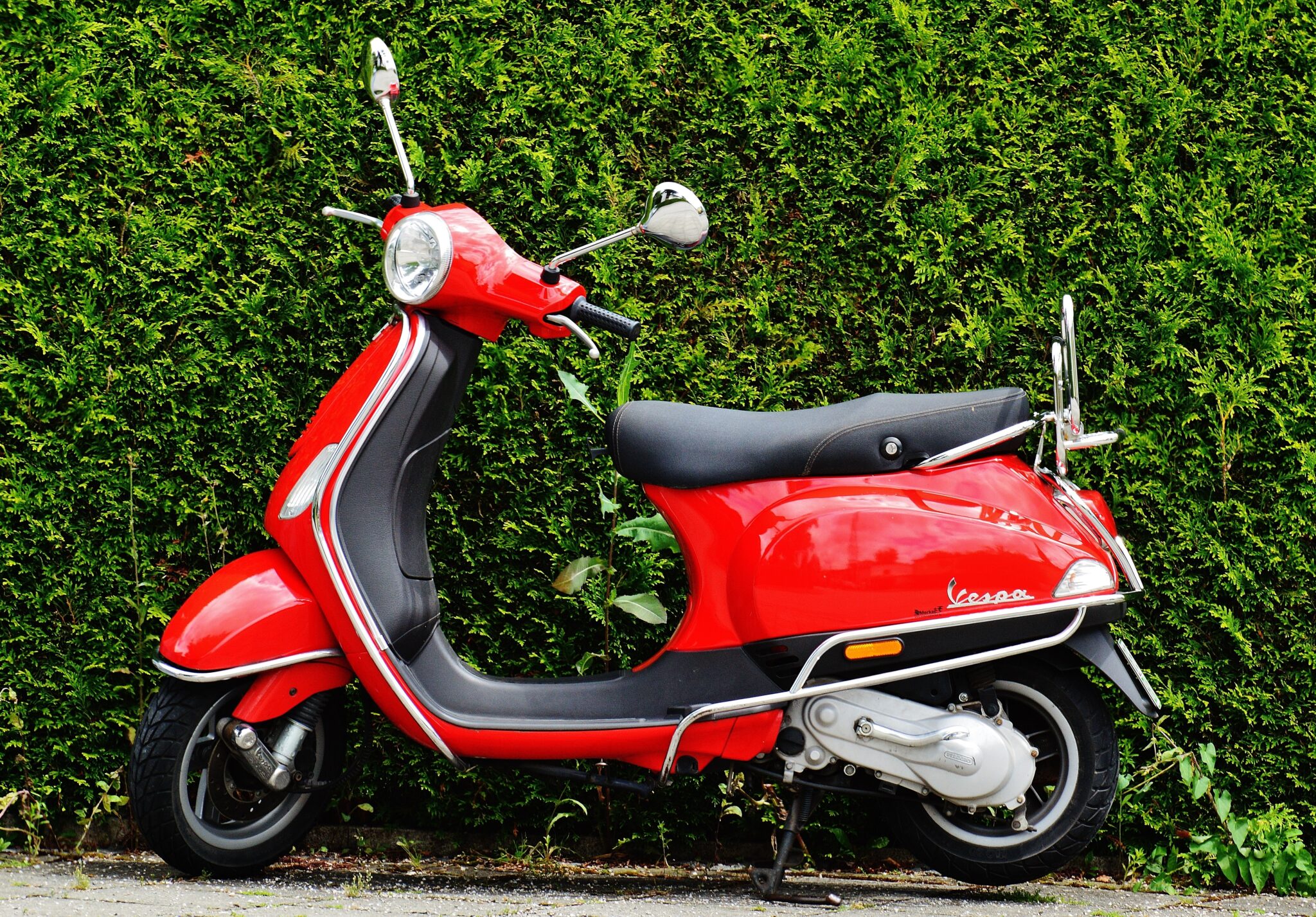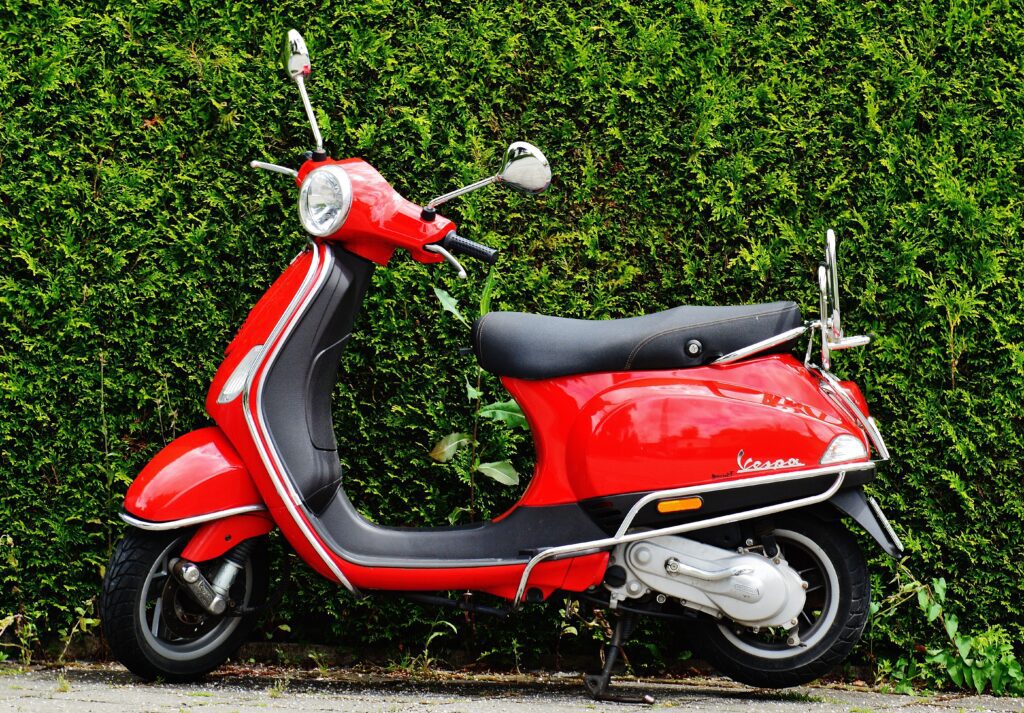 What Is Domain Flipping And How Did You Get Into It?
Grant calls domains the real estate of the internet and it's something he recognized early on. There's a limited number of one- and two-word .com domains out there. When he started in the digital marketing space in 2010 he knew this was going to be the future so he started buying $200 and $300 domains that he thought were valuable and then he'd try to flip them.
Domain auctions allowed him to pick up a bunch of domains. In the last 10 years or so the market has gotten more competitive and GoDaddy.com and Sedo.com are also in the business of making money so there's more competition to scoop up deals. Whenever Grant sees something on TV or reads something in a book and has an idea, he'll look at the domain to see if it's available.
One example of finding inspiration is one night Grant was watching Keeping Up With The Kardashians with his wife and saw Kim and Kanye flirting when Kanye was a guest on the show. So he scooped up KimandKanye.com and KanyeandKim.com before they were even a couple. He launched a celebrity profile website and actually got a cease and desist from Kanye West and MTV coverage of the incident.
Grant owns over 800 domains. The average price for a mid-tier two-word domain is between $3,500 and $6,500, which is up from several years ago. Domains that he personal saw sell for $750,000, $100,000, seven to ten years ago, are now selling for $10 to $15 million such as home.com.
How Does The Selling Process Work?
Grant says you can be a passive, or an active seller. You can sign up for auctions and buy a domain for $200 and then park it. When you park it, anyone on the internet can contact you to purchase it. Or they can go through GoDaddy to contact you.
You can also look around your neighborhood. For example if there's a Bluebird Cafe in your city and they're using a very long URL because they couldn't obtain BluebirdCafe.com, you can watch that and then if it ever becomes available you can buy it and then go in and reach out to the restaurant to see if they'd want it.
You can also pick expired domains from people that just aren't paying attention. Once you purchase them then you can sell them back to their original owner, which happened to Grant with his own website GrantSabatier.com.
What Are You Working On Now?
Grant is currently running three websites, and the two primary ones are bankbonus.com and millennialmoney.com. He also has a website holding company called MMG media group, where he has four other partners. They're actively looking for undervalued websites to buy and resell.
He is also writing the follow up to his book Financial Freedom. His first book was a personal finance book, and his new book will be about diversifying income streams.
How Did You Start Diving Into All Of This?
Grant says he's naturally curious and that helps, but the number one thing to think about is what's the margin of this?
He says he's also passionate about making money. There are very few things as powerful to shape lives as money so philosophically he's passionate about it. And we're at a time where by the time he has had his cup of coffee he could have made $3,000 or $4,000 on his websites.
Is Using Social Media Still A Good Move For Entrepreneurs?
Grant says it depends on the business. For personal brands there's no better place than social media, but the risk with it is that you don't own your own content or the platform.
Show Notes
Grant Sabatier: https://grantsabatier.com/
Grant Sabatier's Instagram: https://www.instagram.com/grantsabatier/
Millennial Money: https://millennialmoney.com/about/
Appliance Flipping Course: applianceflipping.com
Follow us on Instagram: https://www.instagram.com/fleamrktflipper/
Check out our FREE Workshop: https://courses.fleamarketflipper.com/flipper-university-workshop-webinar
You can find us at: https://fleamarketflipper.com/
FURTHER RESOURCES
Let Us Find High Profit Items FOR You!
FREE Workshop How To Turn Your Passion of Flipping Items Into A Profitable Reselling Business
Download These 47 Household Items To Resell TODAY!
RELATED EPISODES
That Time I Went To Jail For Selling An Item On eBay
How Ebay Has Evolved – Interiew With A Rural Squirrel