If you're a reseller in 2023, you can find deals on items in many places. If your regular sourcing routine has you stuck, mix it up by trying one of these other locations.
Hoping to find items at one location isn't a way to grow your business. Start looking at other locations for inventory. Build them into your weekly routine, so you are constantly looking for new inventory opportunities.
Check The Apps
Apps are one of the best places to find deals on items. The great part about apps is that you can also negotiate before you even arrive to pick up the item. Scroll through Facebook Marketplace, OfferUp, or Craigslist and look for items within a specific geographic distance. You can also sort by niche, saving you time if you only resell a particular product type.
If you find something that interests you, message the buyer to ask if their price is firm or if they would be willing to take $X. When doing negotiations online, have an idea of a number you'd like to hit, and start below that so it's more likely they'll meet you in the middle. You can also look at other items the buyer has for sale on the app to see if they'd make a bulk deal. If an item has been listed for a while, the seller might be more likely to take less money since it hasn't moved. Don't be afraid to make an offer.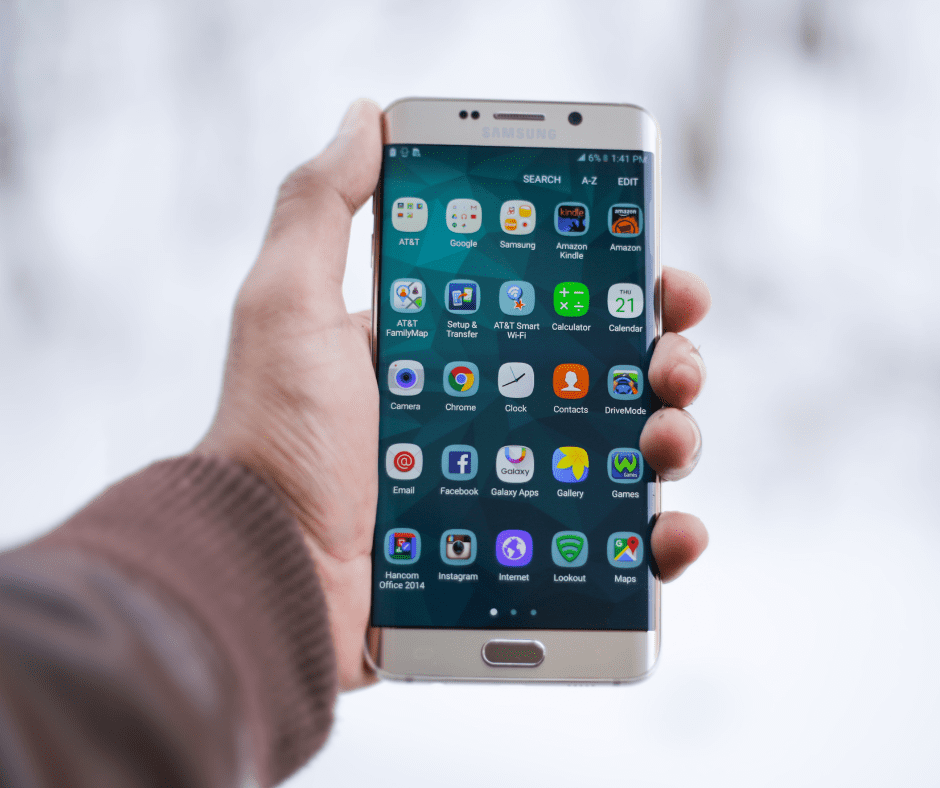 Yard Sales
If you like the treasure hunt, yard sales are a great place to look for items to resell. Your community might have an online Facebook group where people can post about upcoming yard sales. Another place to check for yard sales is the newspaper's classifieds section. If you live in a big city, you can probably just head out on a Saturday morning and look for signs on major intersections that will point you to the sale.
You never know what you'll find at a yard sale. Furniture, tools, collectibles, and vintage items can often be found at yard sales. Finding a neighborhood yard sale is a jackpot because you can shop a bunch of deals at once without driving all over the city.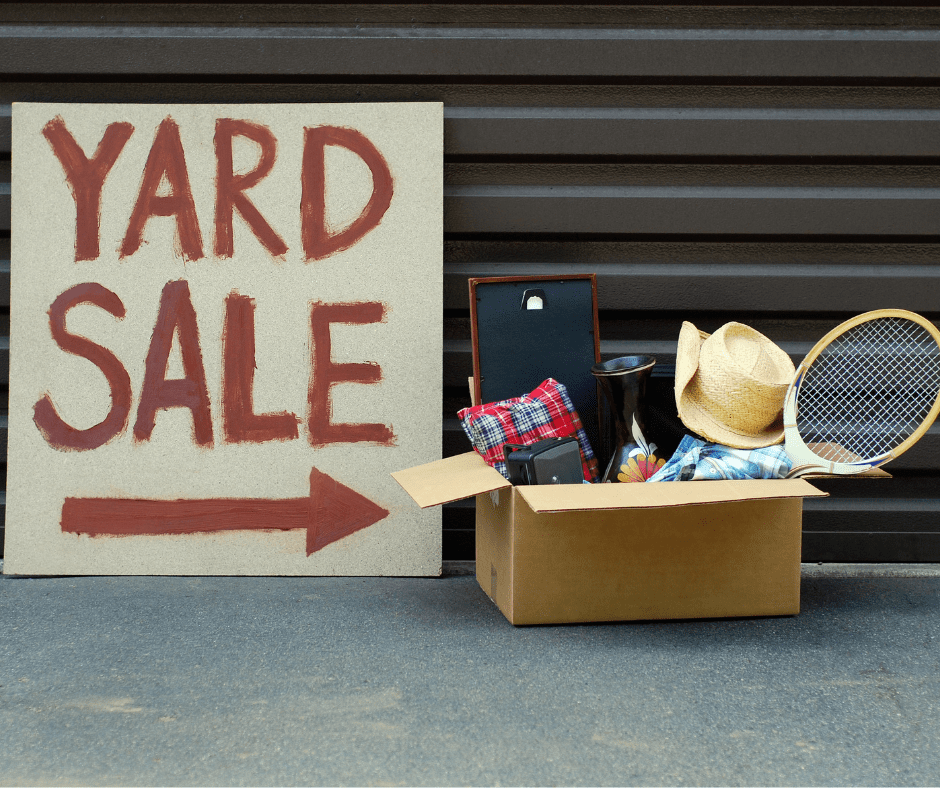 Thrift Stores
Work your local thrift stores into your sourcing routine. If you can visit the ones you like weekly, that's ideal. People donate items to thrift stores, meaning they don't have to sell them at full price. Smaller thrift stores might be willing to negotiate, while chain stores sometimes don't negotiate. But don't be afraid to ask. If there is a large item you want, make an offer. The manager might take it just to clear some floor space.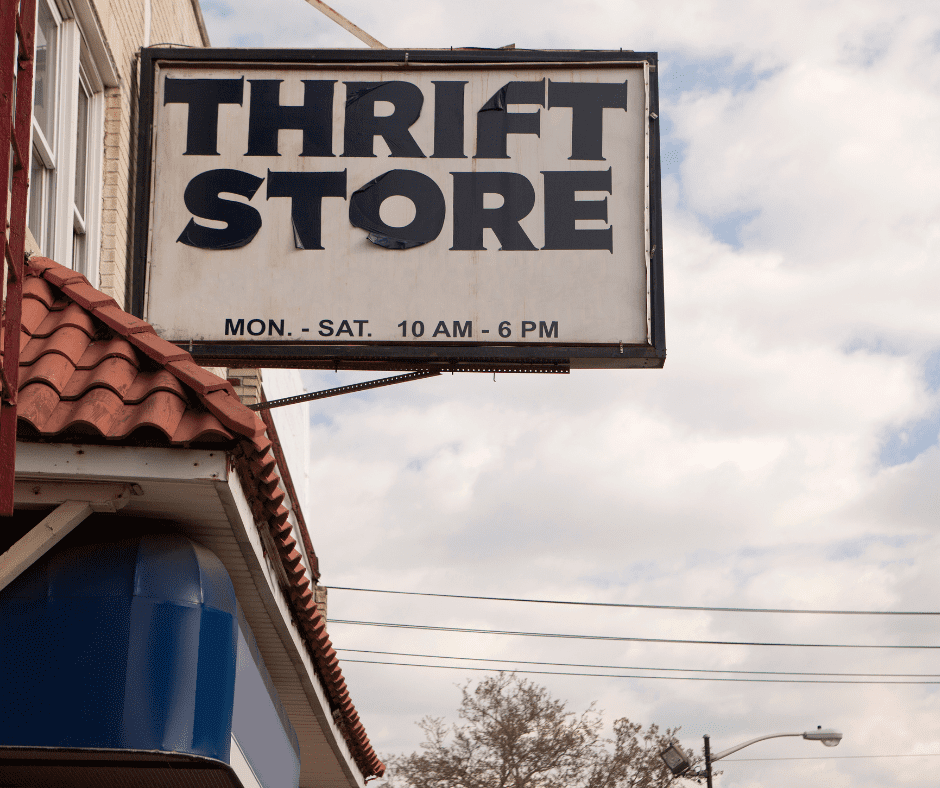 Flea Markets & Antique Malls
Antique malls feature many resellers with booths that they curate to match their style or niche. If you have a specific niche you like to buy from, get to know the booths at your local antique mall to see if they are selling anything of value.
Flea markets are similar to antique malls in that they feature many resellers with booths; however, the reseller is on-site with their products. Flea markets might be once a week, while antique malls have staff that manages them and has regular hours. You will likely have more flexibility to negotiate at a flea market because the reseller is on-site.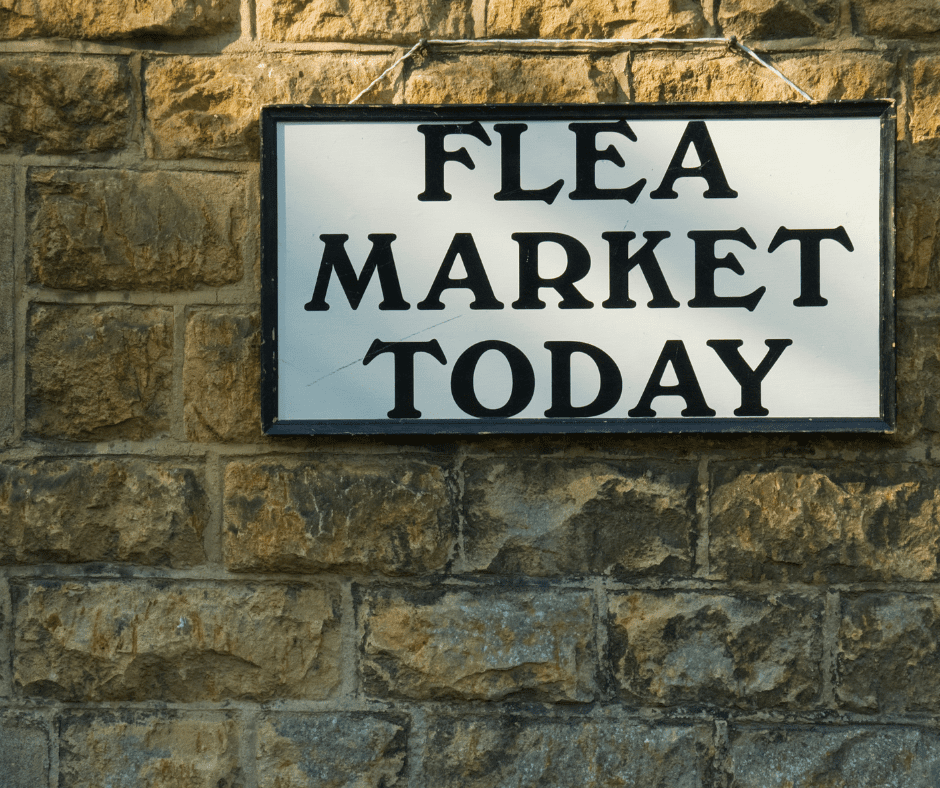 Liquidation Stores Or Websites
Look for stores that are going out of business. When stores go out of business, they have "liquidation sales," where they try to sell everything in the store. This is a great way to purchase facility items like furniture and fixtures. The product the store sells itself is also heavily discounted.
Some websites may have liquidation sales if a product fails to move and a business needs cash quickly. A quick internet search and following the news will help you stay on top of these store and website closures.
Other Resellers
Sometimes resellers on eBay underprice themselves just to move items. If you see an item's value and know it's underpriced, you might be able to purchase it and flip it for even more. Sometimes you can get items in bulk for cheap from other resellers who might be looking to clear their inventory. If a flea market near you is going out of business, ask for the cards of the resellers with booths. You may be able to negotiate a great deal.
Storage Auctions
After a storage unit has been abandoned or gone into a lien, the storage facility may schedule an auction to clear out items. Auctions can be held in person or, more commonly, online. The units are auctioned off to the highest bidder. The great part about storage unit auctions being held online is that you can also bid on units that aren't located near you. You will still be responsible for removing the items within the designated time frame, but if you bid on something a few hours away, you'll have time to rent a moving truck and get over there to clear it out.
Some resellers love this option because it's another fun treasure hunt in that you don't necessarily know what you'll find. Usually, there will be a picture of the inside of the storage unit, and you can make some deductions by looking at boxes or items that may not be in a box to determine value, but you may also stumble coupon some surprises.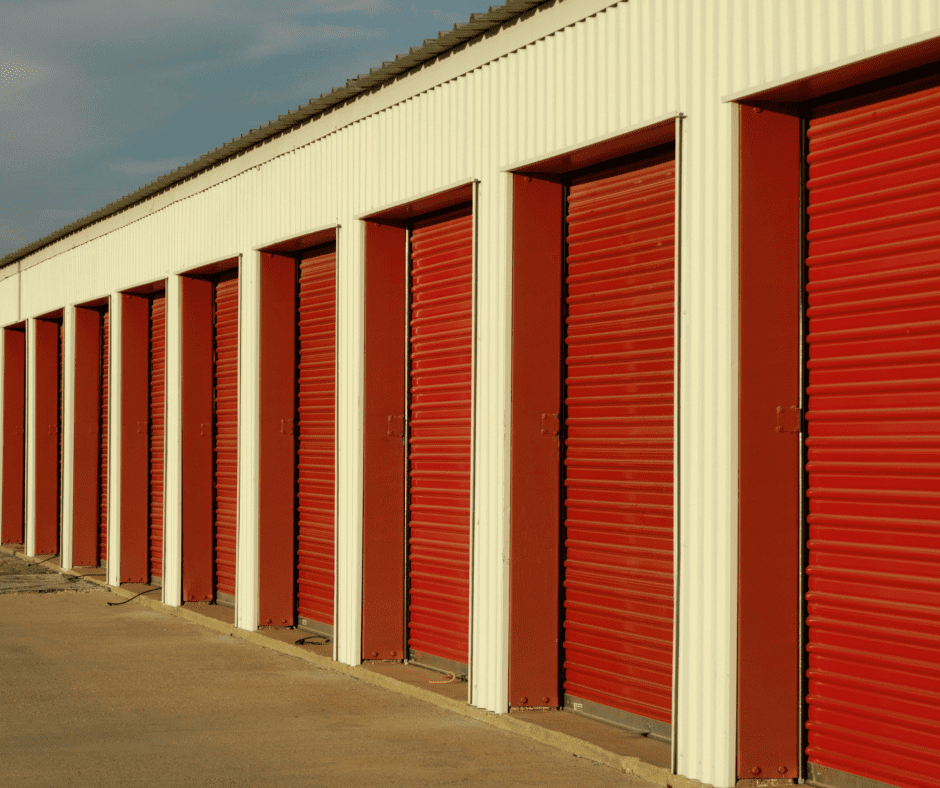 Trash Day
You never know what treasures you will find along the side of the road. Go out the night before trash day in your neighborhood and see if you can find any treasures set out on the curb. Not all furniture that's set out is trash. Sometimes the person just doesn't want to deal with hauling it to a donation site, so they set it out.

If you are ever unclear if an item was set out as trash, don't be afraid to walk up to the front door, knock, and ask the homeowner. You can often find furniture or appliances up for grabs while just walking around your neighborhood.
Retail Arbitrage
If you're unfamiliar with retail arbitrage, you purchase items for very cheap at a local box store and then resell them online for more money. Some folks use coupons to get cheap deals on items, while others purchase items once they are clearanced out. Check the clearance section next time you're at Walmart or Target and see what items are selling for cheap. Then look up the item's value online to see if the profit is there.
Online Arbitrage
Similar to retail arbitrage, online arbitrage is buying items that are discounted online (often in bulk), and reselling them. You can search for large retailers that might be heavily discounting items to move them out of the warehouse.
Estate Sales
Estate sales are often a great place to look for vintage or antique items. An estate sale usually occurs after a death or other event that would make someone have to move out of their home quickly. At an estate sale, most items in the house are usually for sale and pre-priced. That doesn't mean you can't negotiate at checkout. If you are buying many items, the seller may be willing to make a bulk deal just to move items.
College Or Government Surplus
Do you have a local college, city hall, or government facility near you? Chances are, you do. Government facilities are obligated to surplus items they no longer wish to keep. So when the local university gets new computers, guess what? The old ones are probably getting surplused.
Do some research and ask if there is a mailing list you can subscribe to for notifications about surplus sales. Sometimes surplus sales will take place online. Other times, you can inspect the item in person and make a bid. Winners are notified and are usually required to pay and pick up items within a designated time frame.
The items you might find at a college or government surplus sale are furniture, technology, instruments, athletic gear, tools, and office supplies.
Lost Goods Auctions
Have you ever wondered what happens to unclaimed mail or unclaimed suitcases at the airport? After a certain amount of time, they go to a lost goods auction. You can bid on them and get a mystery bag of mail or a mystery suitcase. Do an online search to look for lost goods auctions in your area.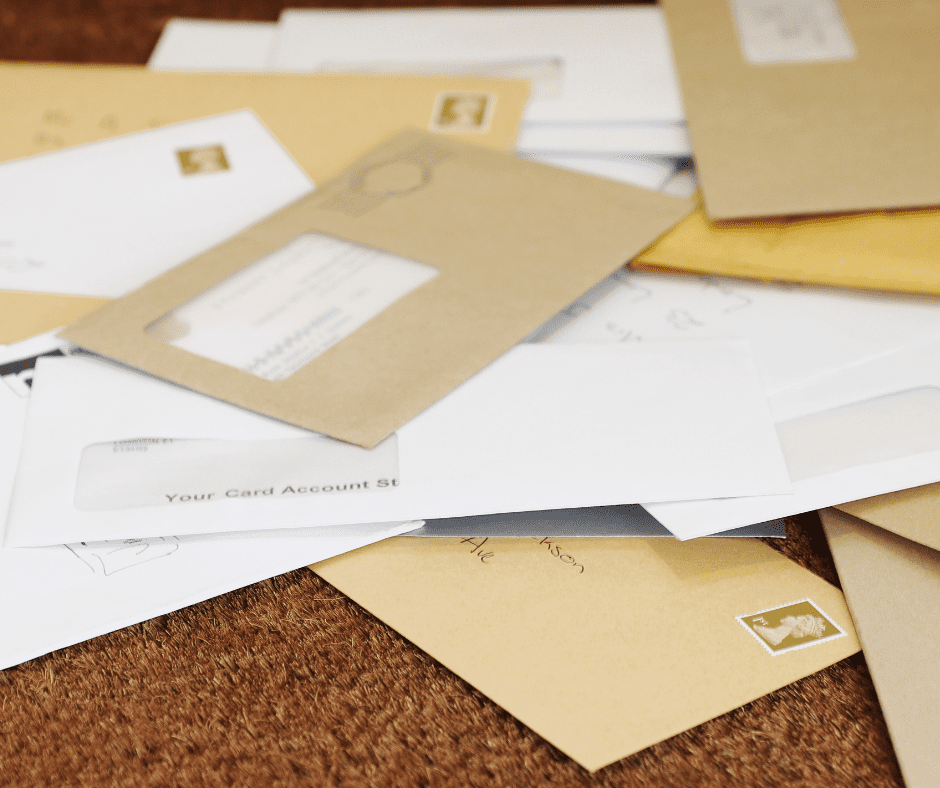 Are you ready to make $100 this week? Download our free PDF.
Related Articles
How To Use Facebook Marketplace For Your Reselling Business
How To Start Reselling Shoes For A Profit
Build A Successful Side Hustle Flipping Used Items With The Remaining 72 Hours Of Your Work Week