Today we are honored to talk with Kristin from A Rural Squirrel. Kristin is a longtime thrifter and bargain hunter. She enjoys looking for treasures at Goodwill Outlets all over the U.S. and also runs her own YouTube channel to share her finds with other resellers.
How Long Have You Been A Reseller?
Kristin has been a reseller on eBay for 25 years. She got started by accident. Her husband had an eBay account because he wanted to buy some things. One day they were having a yard sale and she realized her Longaberger basket wouldn't get what it was worth at the yard sale so she popped it on eBay and it sold right away. From there she started selling other items from around her house.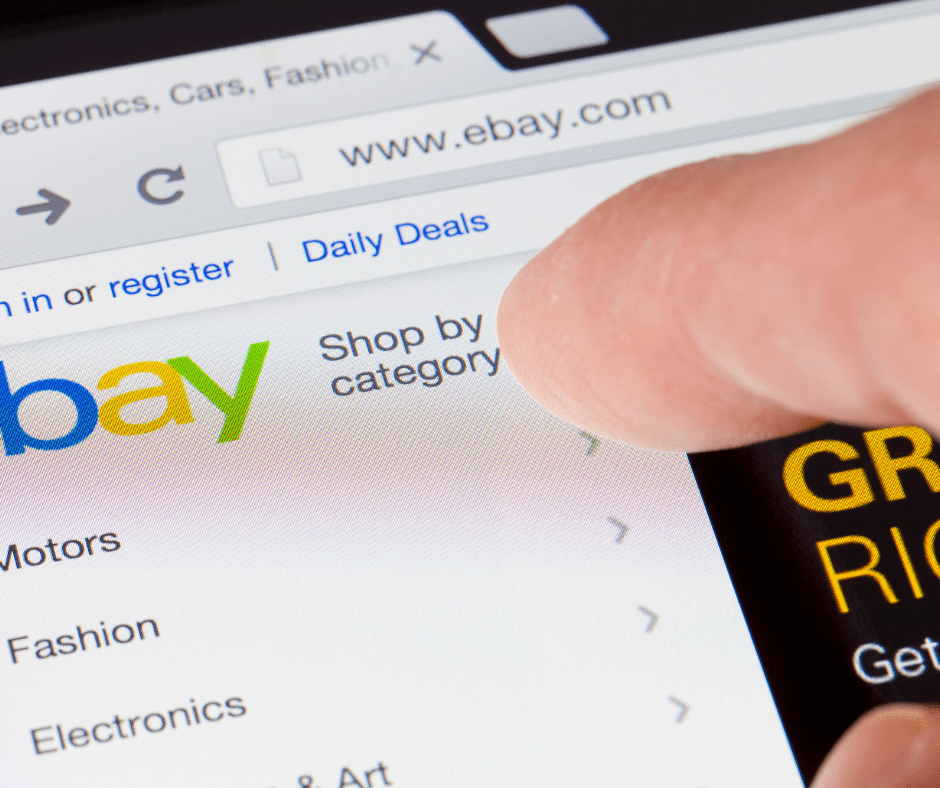 What Do You Remember About eBay From Back Then?
Kristin said she remembers how much of a process it was to get an item listed and she didn't always put a picture with it either because a picture cost extra money. She had teenage girls at home too so if she was on dial-up and someone called her kids, it would shut her out of eBay and she'd have to start the listing all over because there weren't drafts back then.
Kristin said they had to wait longer for the buyer to pay for the item and they had to wait for the check or the money order to be mailed to her before she could send the item out. She even occasionally had people send her cash.
Are You A Full-Time Or Part-Time Reseller?
Kristin says her full-time flipping job could be considered part-time to some people. Flipping has allowed her to work wherever she is located because she's had to move a lot over the years with her husband's job. She's been a reseller full-time for about 10 years now. She said if it wasn't her gig she'd still do it for fun because she loves it. In the last 10 years, she averaged about 30 to 40 hours a year. She grew up thrifting. She went to her first auction when she was five. Her whole family is into it too.
Where Do You Sell Your Items?
Kristin mostly uses eBay but also has a Poshmark account. She usually sells about one item a week on Poshmark and also uses Facebook Marketplace for bigger items.
Do You Have A Specific Niche For Items You Sell?
Kristin mostly sources at the Goodwill bins where you pay by the pound because the cost of goods is so low. She will sell anything she thinks she can make money on.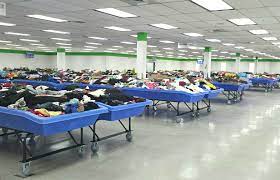 How Long Have You Been Sharing Your Journey On YouTube?
Kristin started her YouTube journey in October 2020. The reason she did that is to share the fun things she's found over the years. Also when working from home by yourself, it's hard to meet people. Having this channel has connected her to other resellers. She is all about being a cheerleader for everybody. She wants to hear about other people's flipping victories.
Can You Think Of Any Bad Buys?
There are things that Kristin picks up that she thinks will go over well but don't sell for much. It's just part of the process.
What Are Your Goals?
Kristin is having fun with her YouTube channel and it does take up a lot of time, but she likes the consistency of where she is at. She'd like to do more traveling, more with YouTube, and stay consistent with eBay.
What Are You Sharing On YouTube?
Kristin likes to go to the bins and share the different locations. She's been to over 30 bin locations around the country. She also meets up with other resellers and they do a bins challenge where they have one hour to find an item, and at the end of the hour they look up the comps, and the item that is worth the most wins.
What Advice Do You Have For Other Resellers?
Being consistent is key. Even if you're not doing it every day all day long, being consistent over the course of time, over 25 years will help you be successful. Also, have a willingness to learn and adapt. Change is going to happen. eBay has changed a lot and will keep changing. Just embrace the change, learn it, and do it.
Show Notes
Instagram: https://www.instagram.com/aruralsquirrel/
YouTube: https://www.youtube.com/c/ARuralSquirrel
Appliance Flipping Course: applianceflipping.com
Follow us on Instagram: https://www.instagram.com/fleamrktflipper/
Check out our FREE Workshop: https://courses.fleamarketflipper.com/flipper-university-workshop-webinar
You can find us at: https://fleamarketflipper.com/
FURTHER RESOURCES
Let Us Find High Profit Items FOR You!
FREE Workshop How To Turn Your Passion of Flipping Items Into A Profitable Reselling Business
Download These 47 Household Items To Resell TODAY!
RELATED EPISODES
Tips For When You're Stuck In Your Reselling Business
This High Profit Niche Can Make You $500 – $2,000 PER Flip!