Are you searching for cool jobs in retirement? Have you ever thought about what you are going to do during your day? Do you want to have fun in retirement? Look no further!
Years ago, retirement meant people would quit their jobs, sit on the couch, and grow old. Not anymore! Retirees today are retiring from their full-time jobs and going on the search for really cool jobs in retirement!
So what is a really cool job in retirement? I believe it is one that provides enjoyment, income, flexibility, and fun! Flipping can provide all of those things and much more!
I love flipping so much that I don't see myself ever stopping it. It's a great source of income and provides me the ability to be my own boss, make great money, and a lot of fulfillment in the work I do.
I plan to continue flipping well into my retirement years and I'm not the only one who feels this way! There are lots of people who are retiring today, finding us on social media, and joining our flipping family. They are learning the trade, earning great money, and having a blast in their retirement!
Bill and Cat are two retirees who have found flipping to be that really cool job in retirement!
Welcome! Share a little about yourselves with our readers
My name is Cathy and I go by the name "Cat". My husband, Bill, and I have lived in Fort Myers, FL since 1995, having moved here from St Louis, MO.  We have four grown children and six grandchildren.
Our two youngest, a son Michael and daughter Chrissy, live close to us in Florida (Tampa and Cape Coral respectively). Our two older daughters, Missy and Shannon, live in Dover, DE and Falls Church, VA.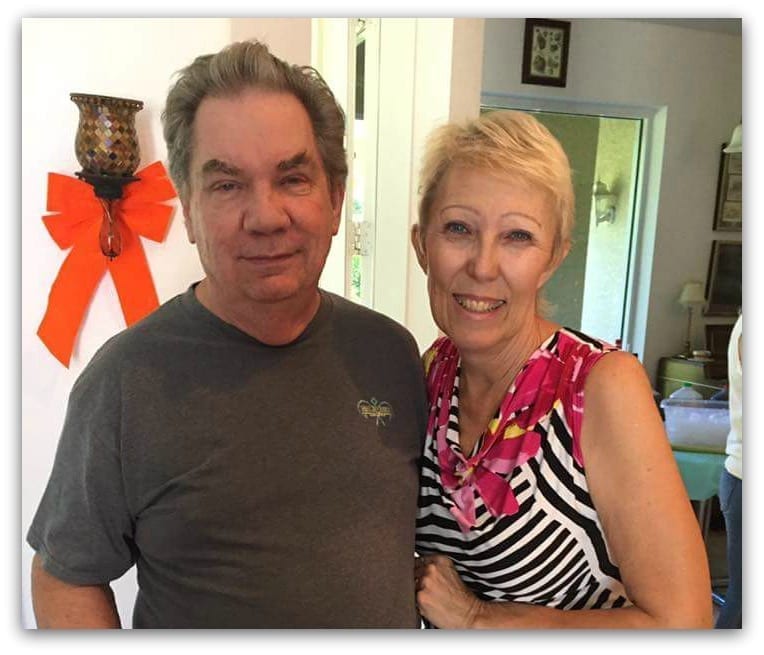 Bill and I have always been very adventuresome, ready to pick up and go or travel in a heartbeat! I am a former chef and Bill and I have owned several restaurants here in Florida and in St, Louis.
Over the past 20+ years of living in Florida, we have relocated twice and returned, once to Surprise, AZ and later to Pensacola, FL. I have been quite happy with retirement for the last few years, however, my husband keeps insisting on returning to work – silly man!
It was during our stay in Arizona that we discovered the world of auctions. We attended as often as possible, me more than Bill, sometimes buying, sometimes not.
I collected a lot of items and learned a lot about collectables and how to research them. When we moved from Arizona, it took two 26″ Penske trucks to relocate us! Bill said "We have to get rid of some of this stuff!"
How did you and Bill find us here at Flea Market Flipper?
Bill had dabbled in selling online for quite some time, but nothing serious. He is the one who stumbled onto one of your Facebook posts about flipping and really liked it. He kept telling me about this guy that was making crazy money buying and selling. I actually poo-poo'd the idea for a while! But once I actually sat down and watched a couple of your videos, I was hooked!
It didn't take long for us to join Flipper University and we haven't looked back since. I love the sourcing, the researching for listing and, of course, the selling part.
Bill will be retiring later this year, giving us more time together to travel and source other parts of the country. I am really looking forward to that now that we have the resources of Flipper U and the members group on Facebook.
It sounds like you already had some experience buying and selling. How did you get started?
Bill had sold online before, mainly just selling something he no longer wanted. We also tried Amazon for a while, but we didn't like all the fees.
After we went through Flipper U, we now mostly sell on eBay and Marketplace. The great part about Flipper U and the course members group is we are learning and getting experience and are looking to branch out a little more later this year.
We have been selling items that can be mailed USPS or go through Fedex/UPS, and are excited to start sourcing larger items that require freight shipping. With all of the support in the course members group, we feel comfortable to start moving towards the goal of freight shipping.
Everyone has a different way of making money flipping. What's your flipping business model?
I tend to look for collectable items and artwork, mostly Asian. I really enjoy the hunt and researching these items.
Lately, I have also been listing and selling women's shoes and books. I do my best selling with items that appeal to me. Bill is good at sourcing electronics so he focuses mostly on that. We are both open to just about anything, if the profit is great enough!
They say you learn from your mistakes and boy, am I smart now! We have learned some lessons along the way which has made us much better at flipping.
After a few mistakes, we are now better at covering all our shipping and other costs before we decide on any items to flip.
So you've found your really cool retirement job with flipping. What do you plan to do with your extra retirement money?
Our financial goal for our flipping business is to supplement our retirement so we can travel more and have more fun. Having enough to live on in retirement is not the same as living and having fun!
We are grateful to have come across your Facebook page. We would not have cool jobs during retirement without the help of the member's group.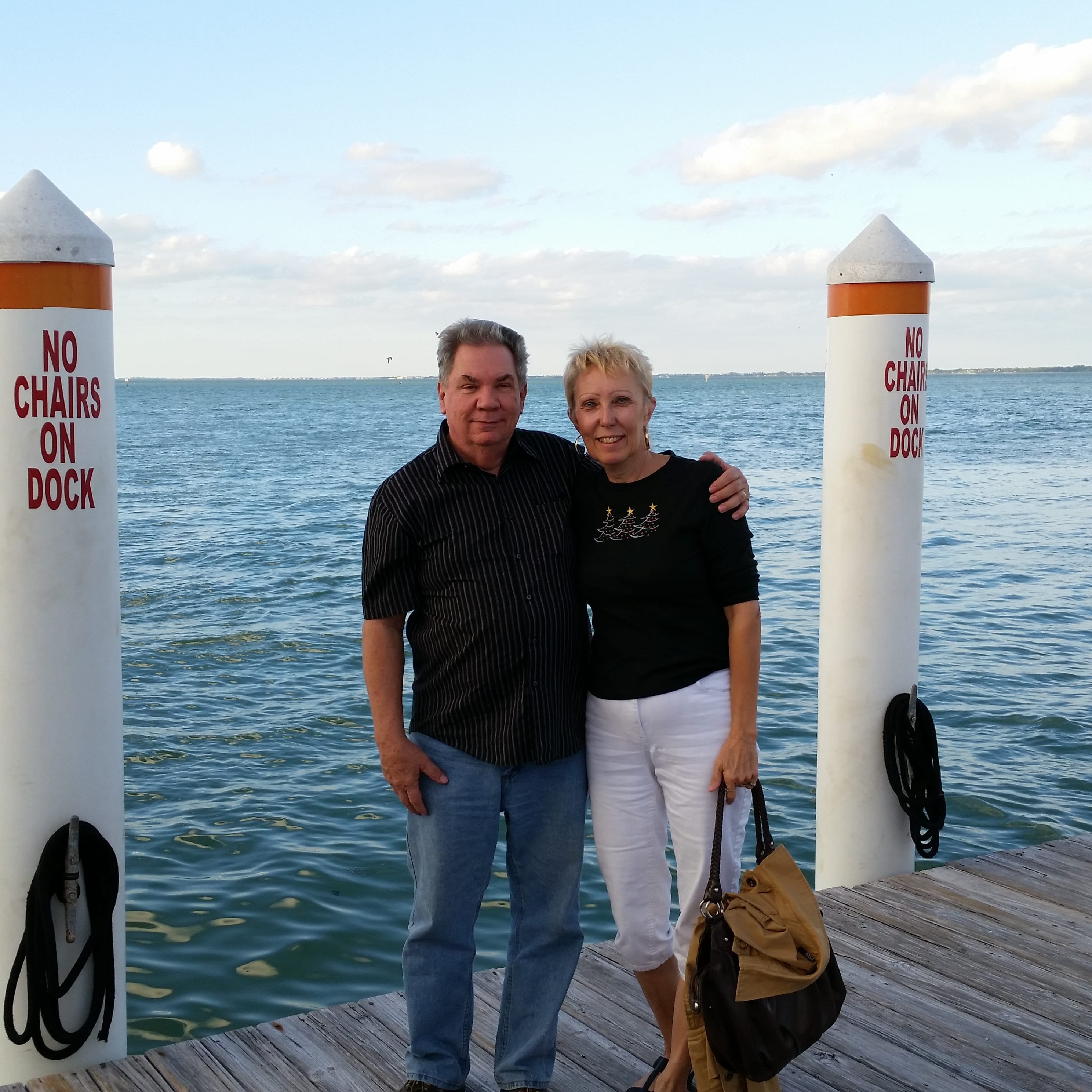 We have both worked hard all our lives, and it is time to now enjoy doing some traveling while seeing family and friends around the country. Flipping items has really given us the opportunity to create extra income and have fun while doing it! It really is a cool job in retirement!
We think we have an awesome flipping community. What have you gained being a part of our members group?
Since taking the Flipper University course, we have not only learned how to do this business, but have learned how to push ourselves to do better! We have been encouraged by this wonderful community that we have on Facebook.
We constantly refer back to our notes from the course or reread bits and pieces. Not a day goes by that I don't learn a new tidbit from another Flipper in our course members Facebook group about an item to look out for, a different way of doing something, or just a fact I had no clue about!
We love being part of this community and we have gained confidence from others in the group. We are looking forward to getting better at flipping and creating more income so we can travel more in retirement and have more fun.
What are some of the positives and negatives that you have realized with flipping?
I think one of the best things about flipping in our retirement is the time freedom this great opportunity allows. Being the boss of me means I can work and play when I want to, not when someone else tells me to! If I want I can source during the day and spend time with family and friends in the evening. At the end of the day, I go home and list items in the comfort of my own home and in my jammies if I want to!
I think this is one overlooked positive of working from home. Flipping items is to me is considered one of the cool jobs in retirement. Between the unique items you can find and all the places you can travel to, buying and selling is just another part of everyday life.
The only negative about flipping I deal with is having to reign myself in on the sourcing sometimes, especially at auctions! Reminding myself to be careful not to get caught up in buying process. I do very well at buying, sometimes way too well! I just have to be careful and mindful so I can continue to make a great profit with the items that I buy and sell.
What are some crazy things you have sold for a good profit?
I sometimes buy things because, as I tell my husband, "It spoke to me!" Most of the time, it turns out well.
Two such examples are a Mudman Buddha and a Japanese Room Divider. Both times Bill thought I was nuts! I bought both items at an auction about an hour north of us. We paid $9 for the 12″ Buddha statue. Ended up selling it on eBay for $599! After fees and shipping, I made a profit of over $400! This was a very unique item but I just knew it would sell and it did!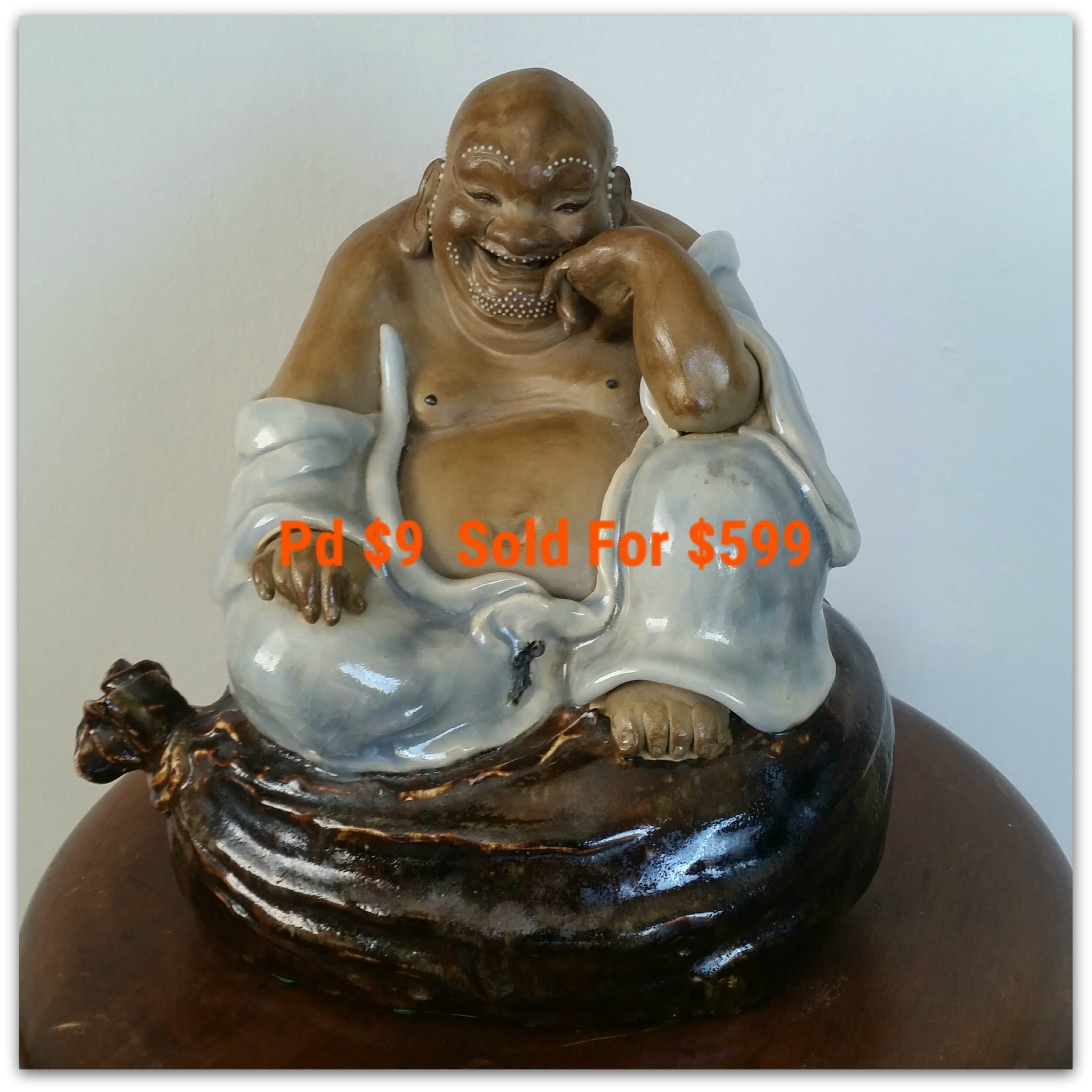 At that same auction, I kept going back to the white Japanese room divider with some sort of very pretty raised inlay, and did some online research while sitting at the auction. It turned out the style was very rare and the inlay on the four 4-ft panels was Mother of Pearl. I bought them for $20 and sold them for $199 with a profit of $149.
That's one of the things I love about auctions is finding unique, crazy things that no one else wants. I found value in these items and as it turned out, someone else did as well!
What challenges did you have to overcome to start your flipping business?
We've had a few challenges. With Bill still working full time, we are not able to go and source as we would like, but that will change this year.
Also, fear of freight shipping is a big one for both of us and will be our next learning curve to tackle. We feel confident with the course members and with you as our coach, we will be able to tackle this and that is our goal this year.
Lastly, fear of buying larger, more expensive items and not being able to make a profit from selling them is also a challenge. I had a motto for my catering company that I feel also applies to this business: "Nothing is impossible. Some things just cost more and take longer."
The great thing is we are moving forward, accepting the challenge, and finding success in our business. We are looking forward to moving through these challenges and increasing our flipping profit because there is a lot of fun to be had in our retirement and we don't plan on missing any of those adventures.
We love finding out how people decided to jump into our course and get started flipping. What was your deciding factor to join our Flipper U family?
Bill and I have always been entrepreneurs, whether brick and mortar businesses or internet, etc. We have both tried many different things, always looking for the right fit.
After watching your videos and seeing your success with flipping, we just knew Flipper U was that fit.
Time freedom, low start-up cost, and tons of fun were our deciding factors. We have never looked back and enjoy every minute of it. We are thankful for the opportunity that flipping has given us in our retirement.
Are you searching for a really fun job in retirement? Look no further! As you can see, flipping can provide flexibility, fun, and great money in your retirement. Congratulations Bill and Cat for your flipping success. We look forward to seeing how flipping can provide a way for you to have some really fun adventures in retirement!
If you want to have more fun in retirement and want to learn how to make some cash flipping, check out our intro webinar today!
Further Resources
FREE Workshop How To Turn Your Passion of Flipping Items Into A Profitable Reselling Business
Related Posts
Make Money Decluttering These Household Items
USPS: How To File an Insurance Claim
Trash to Treasure: Turn Unwanted Items into Cash