Last week was a good week to be a flipper!
We had $2,650 in sales (and with just 3 items).
The funny thing is we haven't even listed anything since our road trip this summer.
I know, I know. Not the best business practice, but we've been working on a few projects on the blog and listing got pushed back a little.
But all excuses aside, we still made a few great sales!
So let's dive into what we sold, what the ebay fees, cost of goods and shipping costs were, and of course the PROFIT!
Leaf Blower
The first item was a Billy Goat walk behind leaf blower.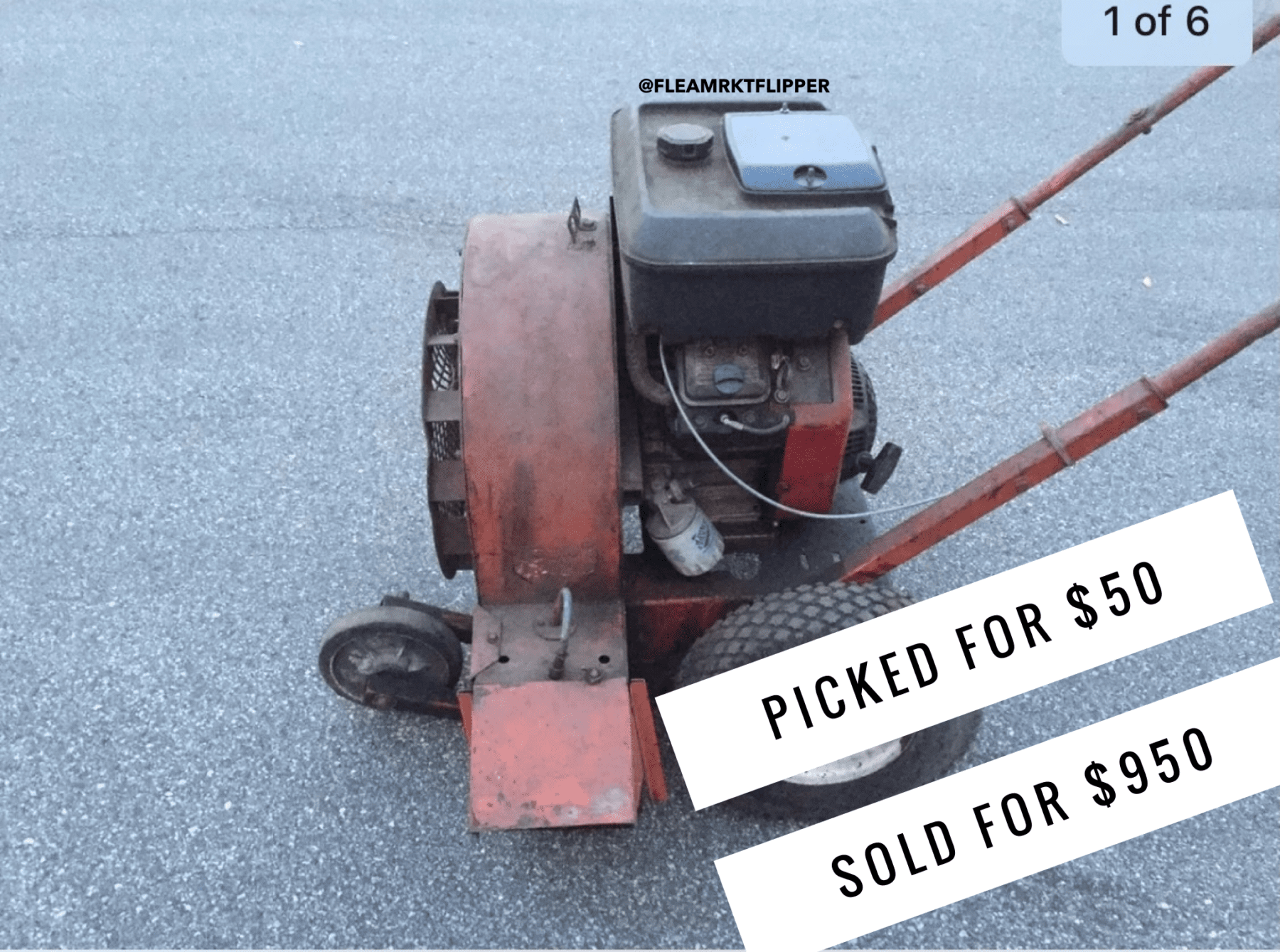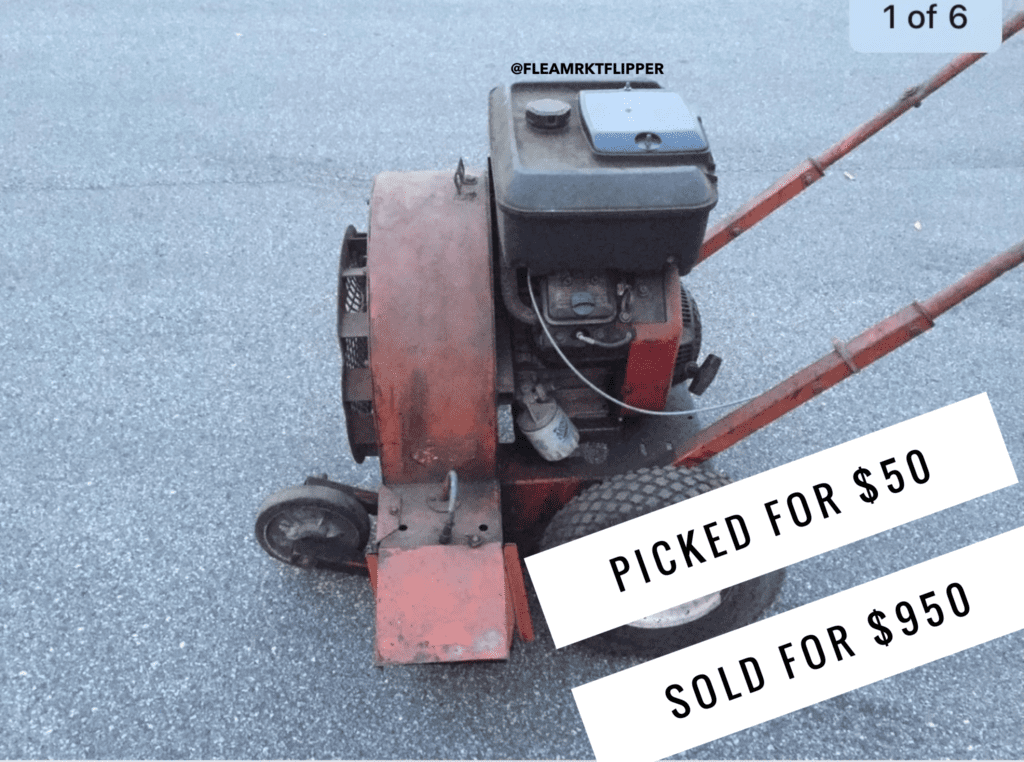 I've had this thing listed for years! I wasn't even sure where it was exactly. But luckily I found it in the back shed. Ha.
I picked this up for $50 from one of my flea market contacts and it sold for $950 (including shipping)
Ebay fees were $118
Shipping costs were $260
Total Profit: $522
Double Oven
The next sale was a Viking double oven. We picked up this one on our summer road trip for $42 in Arizona.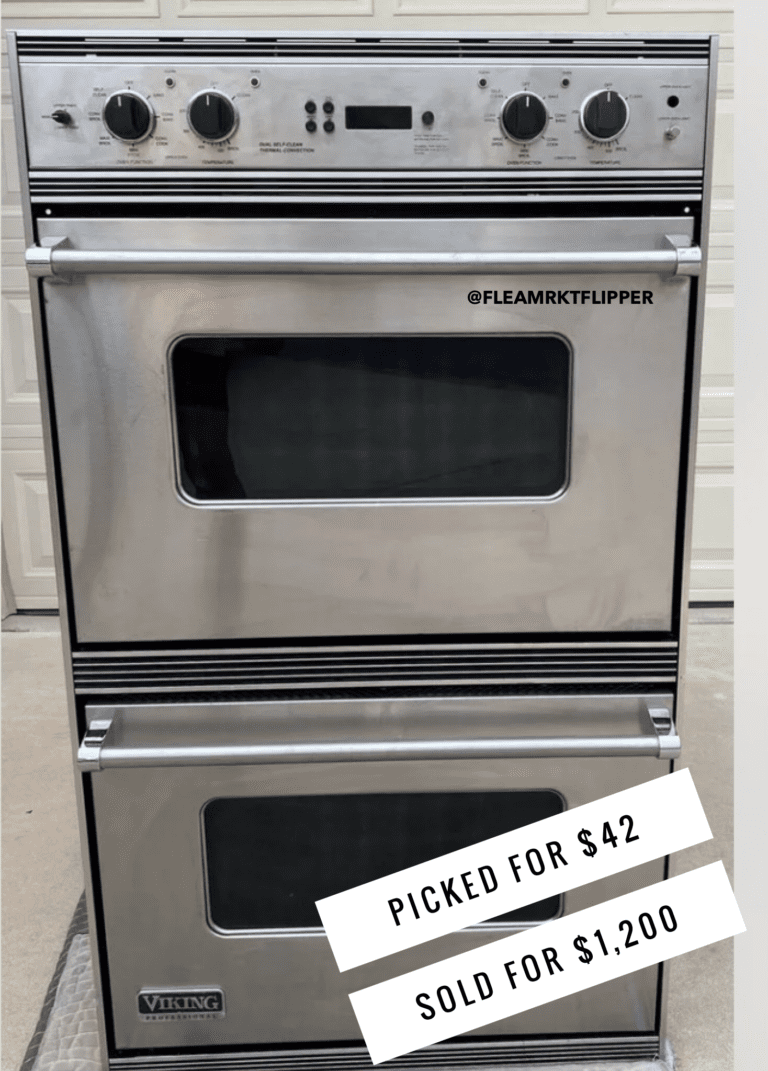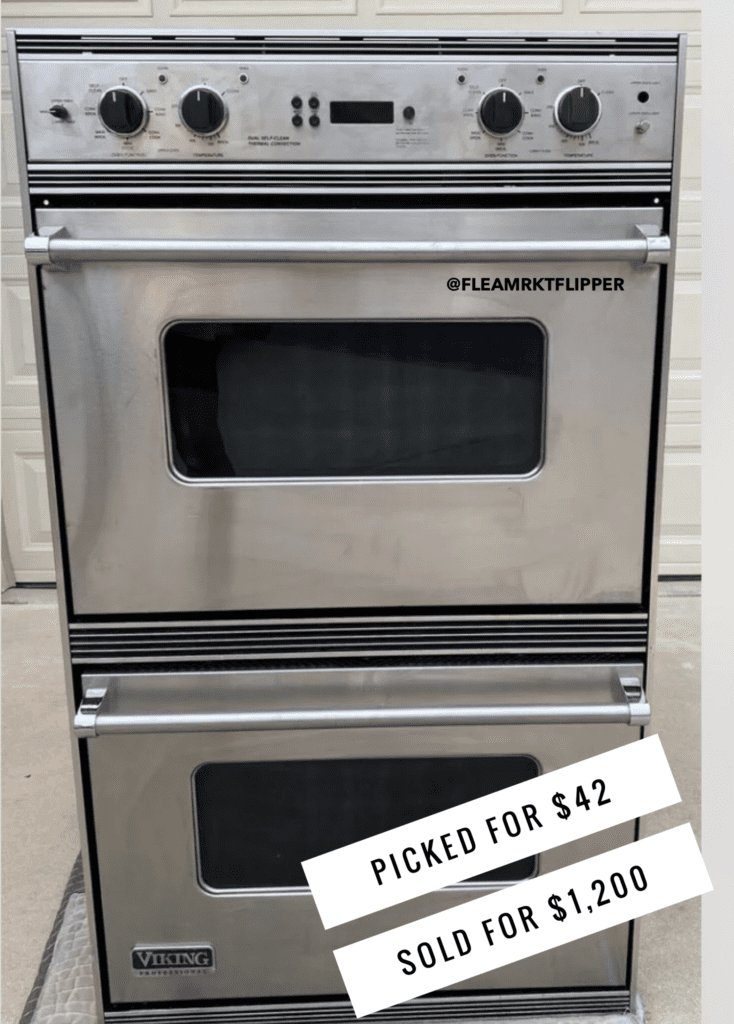 I know $42 is a random number, but it's because we bundled 4 items together for a total of $170.
This lady was such a sweet lady that we purchased the oven from. Her husband died of cancer the year before and she was trying to get rid of a bunch of his stuff. (He was a collector like me). We hit it off really well and I was able to clear out four of her large items and get them out of her semi trailer so she could sell it.
We sold it for $1,200!
Ebay fees were: $155
Shipping costs were: $305
Total Profit: $698
One thing to note is there were no racks in the oven, but we sold it as is and were sure to mention it in the description and take good pictures as well.
Water Main Valve
I know this is a random one, but I actually got this for FREE from a friend of a friend and sold for $500.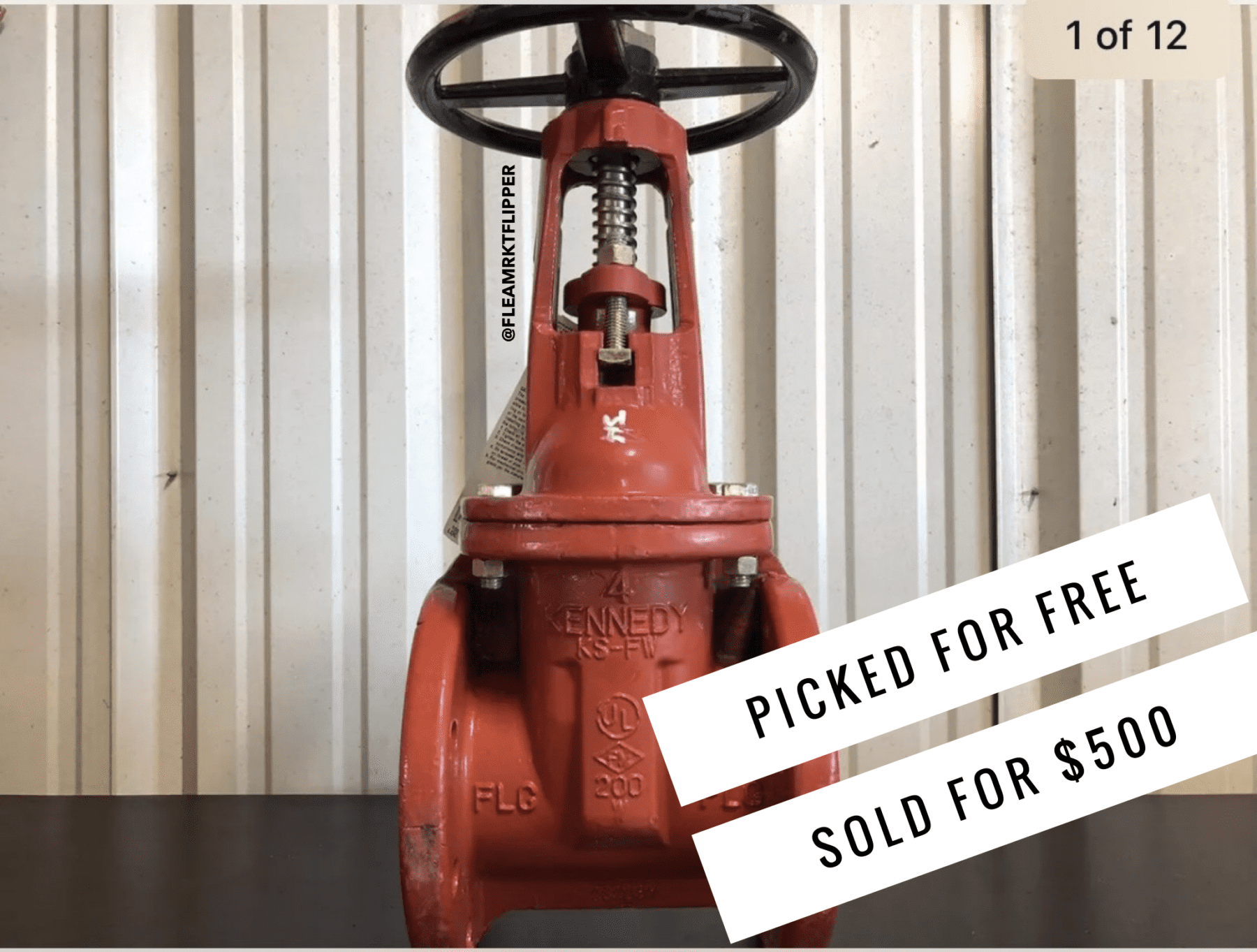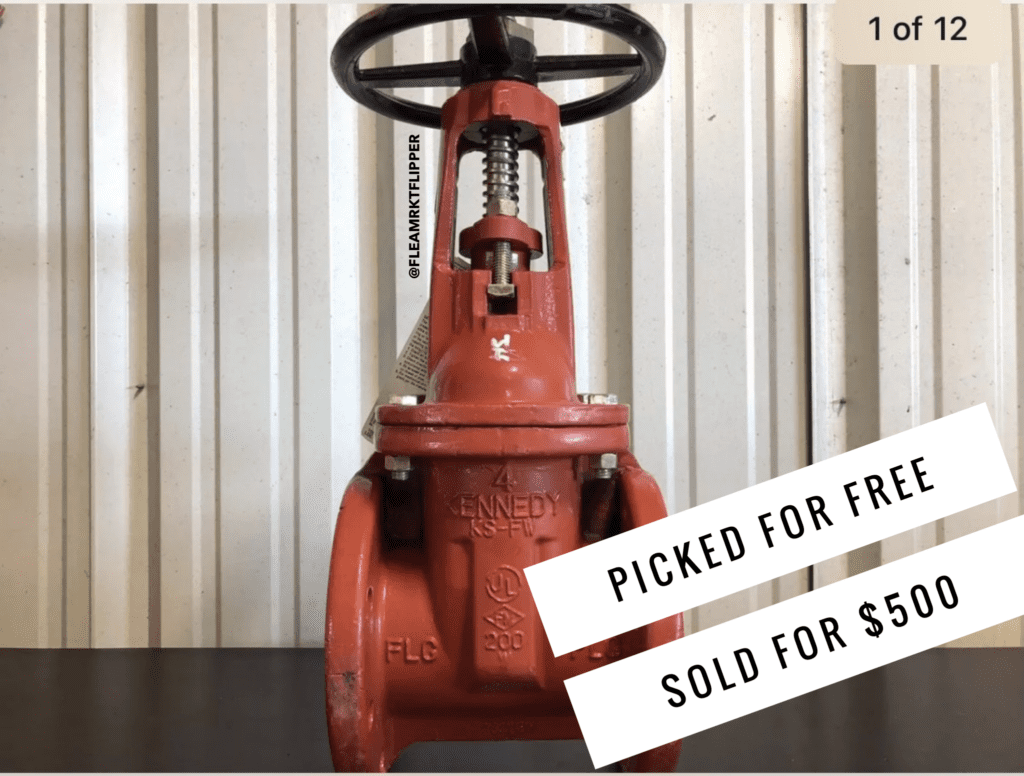 I'm not shy to tell anyone that 'I buy and sell stuff', and it always ends up in people wanting to give me more 'stuff'!
I do have to say no sometimes, but it's amazing the amount of things people are willing to give away – just because they need them gone!
This friend of a friend actually gave me several of these valves so I still have a few more to sell.
Don't be scared to tell people what you do! You never know who just needs to get rid of some potentially profitable items!
Ebay fees were $63
Shipping costs were $128
Total Profit: $309
Give Me The Numbers
So here are the final numbers from last week.
Total sales: $2,650
Total spent (COGS) – $92
Total ebay Fees – $337
Total shipping costs – $693
Total profit – $1,528
I love selling the larger items because they allow us to spend less time "in" the business and more time working on other projects and time with our family.
Now it's time to get back to work! 😉
If you are ready to see if this flipping gig is a good fit for you, check out our FREE workshop!
FURTHER RESOURCES
Download These 47 Household Items To Resell TODAY!
FREE Workshop How To Turn Your Passion of Flipping Items Into A Profitable Reselling Business
RELATED POSTS
How This Band Teacher Paid Off $120K in Student Loans By Flipping Shoes
How This Military Family Paid Off $56K Of Debt in 14 Months
This Retired Couple Made $6,800 Their First 3 Months Of Flipping