Low Budget Furniture Flips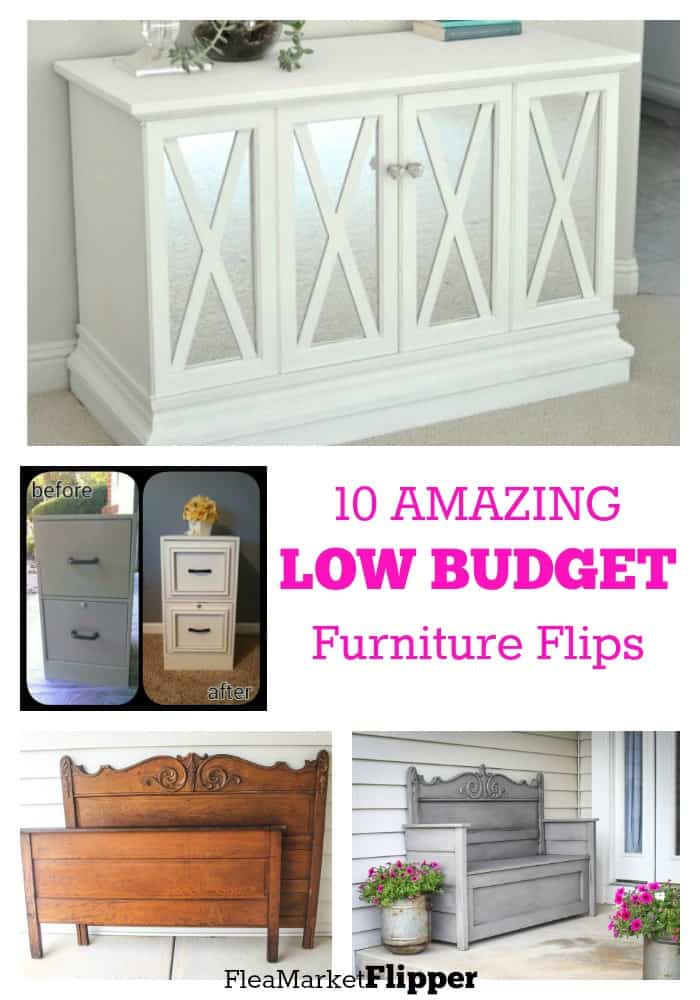 Looking for some inspiration for low budget furniture repurposes that look incredible and are super budget friendly? Then this post is for you!
Hi! This is Melissa. I tend to gravitate a little more toward the furniture than he does, so I thought I would compile a list of some of my favorite DIY furniture flips from some awesome bloggers!
Affiliate links may be used in this post. Please see our full affiliate disclosure for more information.
All of the below pieces were either found at a thrift store, yard sale, flea market, or it was a piece that they previously owned. Scroll for some inspiration (and links to tutorials) for your next project
Do you repurpose, upcycle, flip, restore, refinish, refinish, build or rebuild furniture?
Do you wish more people could see your transformations and in turn you could make a higher profit?
1) One Desk Turned Into Two Night Stands
Check out these night stands that Bethany from Reality Daydream created from an old desk!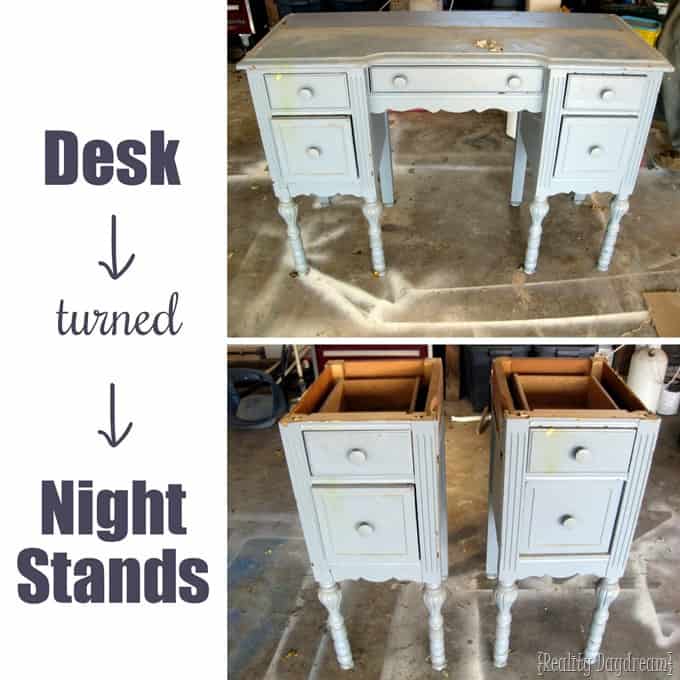 Check out tutorial HERE.
2) Dresser Turned Into TV Stand. 
This next one from Julie, creator of the blog AtTheParks, has been a favorite of mine for some time now. I have seen it all over Pinterest and I have wanted to do it for a long time now! I was scoping out old dressers for months. At first I had a hard time finding one that had he desired 3 drawers on the top. Most of them had two. Now that we have decided to sell everything and move into an RV for a while, of course I see them everywhere! I LOVE this beautiful white piece, and the baskets compliment it perfectly.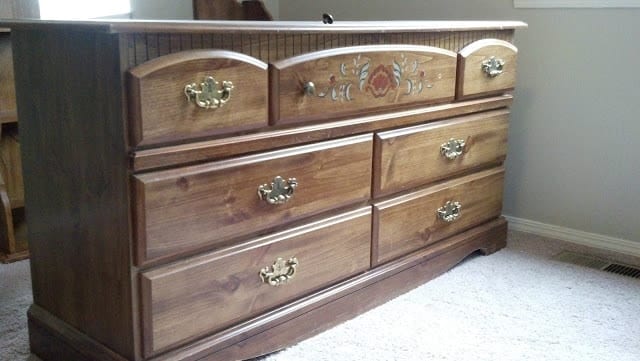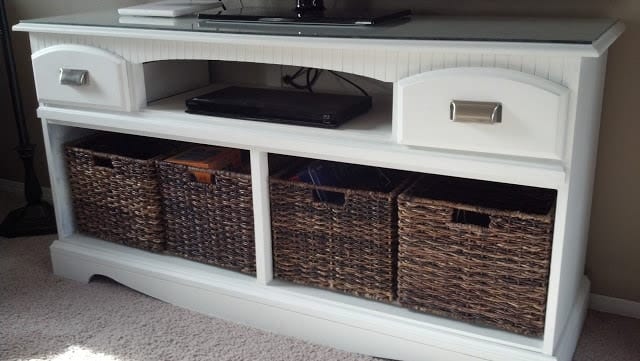 Check out tutorial HERE.
3) Old Desk Turned Stylish
Take an old desk that you can find at many thrift stores or the flea market, and make it something extraordinary like this desk by Karin, the creator of Art is Beauty. The copper handles on this desk make it pop!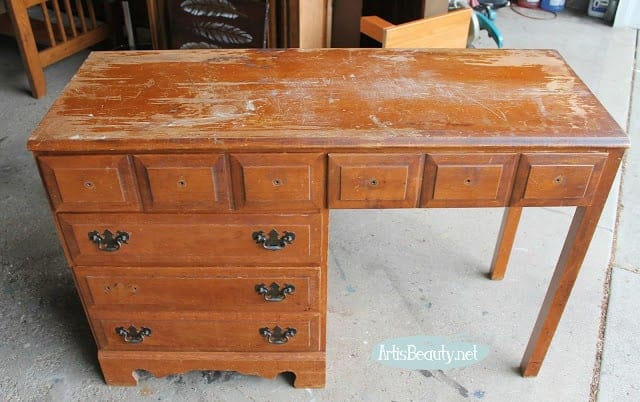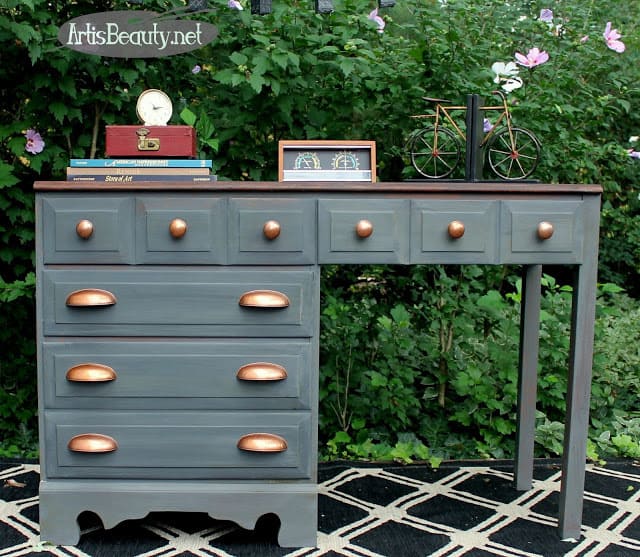 Check out tutorial HERE.
4) Bed Turned Into Storage Bench
Need some extra outdoor storage? Need some extra seating? Want it to look fantastic in the process? Well Dana from Ruggy DIY nailed it with this bench! Couldn't you picture this on your porch!?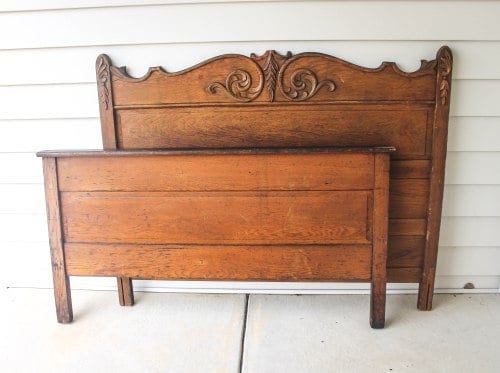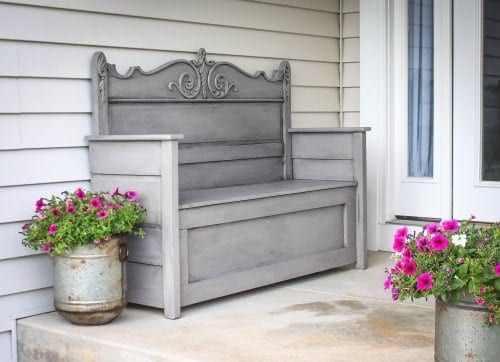 Check out tutorial HERE.
5) Entertainment Center Turned Into Children's Armoire 
Talk about a low budget furniture flip. Since television technology has changed over the years, these old entertainment centers are popping up left and right at thrift stores, craigslist and offer up. Melissa Woods from HomeTalk.com took this old entertainment center and turned it into a beautiful, very functional armoire for her daughter's room.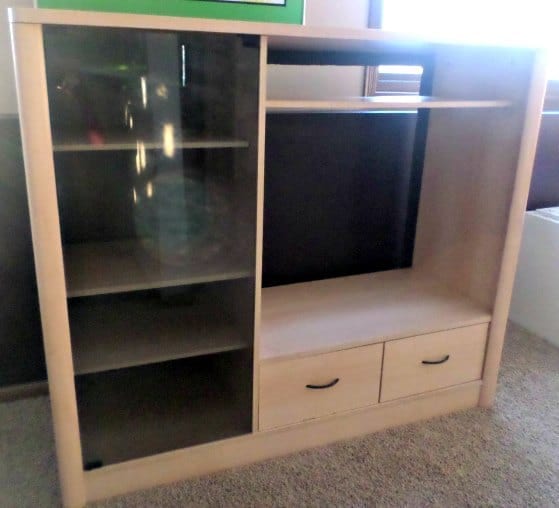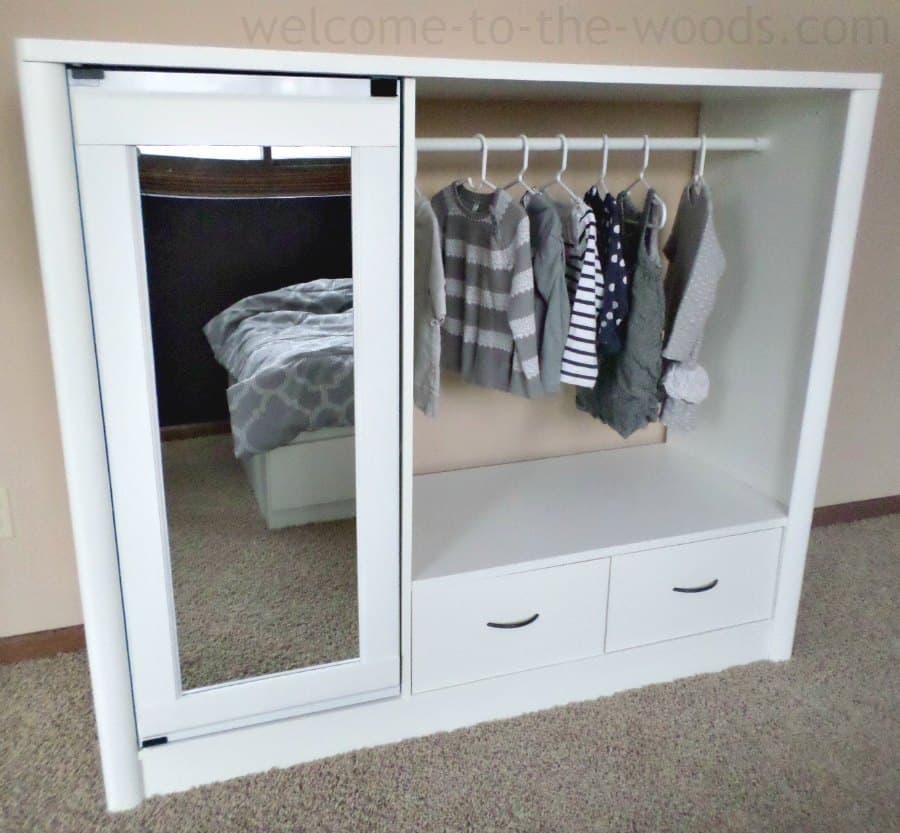 Check out tutorial HERE.
6) Old Dresser Turned Into A Bench
Turn an old unused dresser that still has some flair, and turn it into a gorgeous functional bench with storage. Lisa from CreateInspire did just that. I am slightly obsessed with that teal color at the moment. Am I the only one?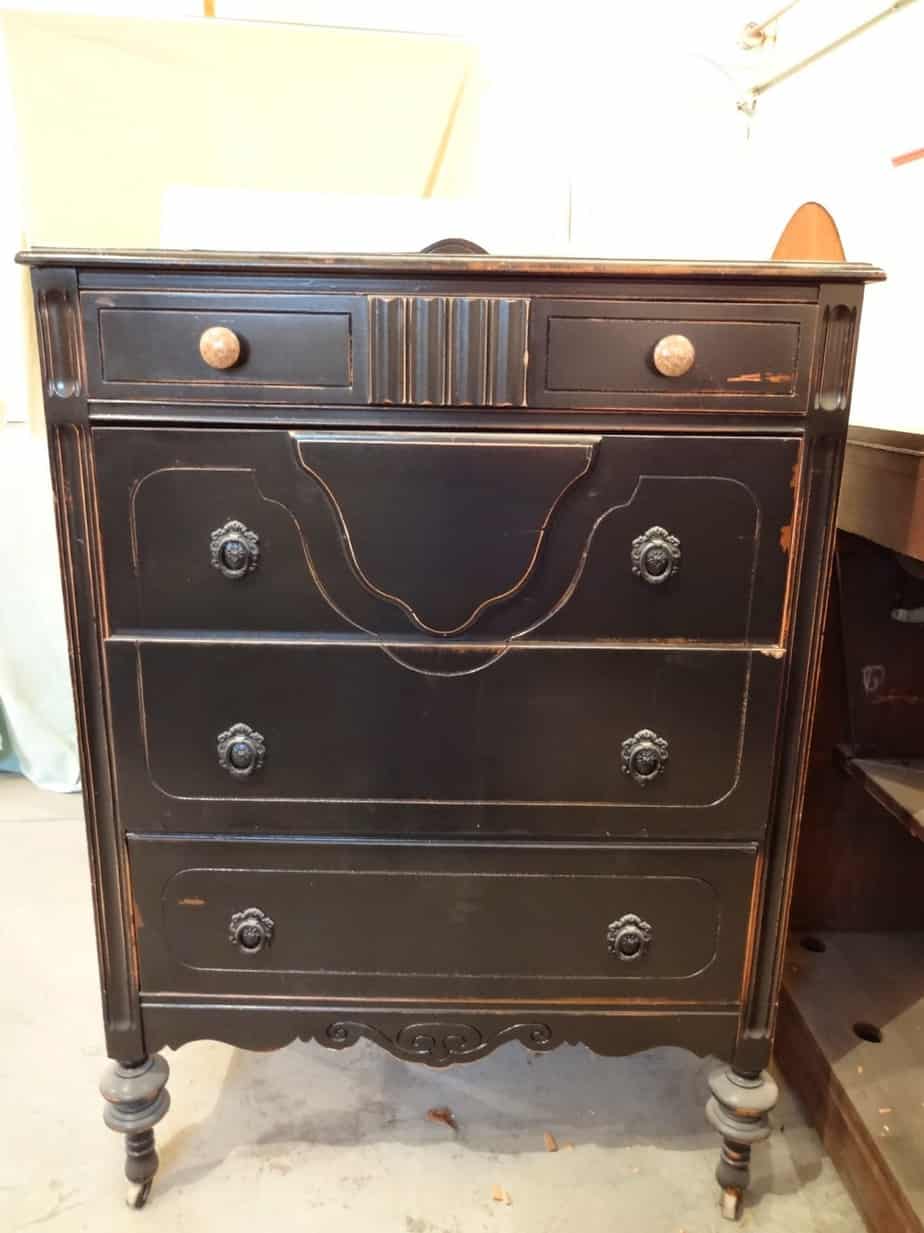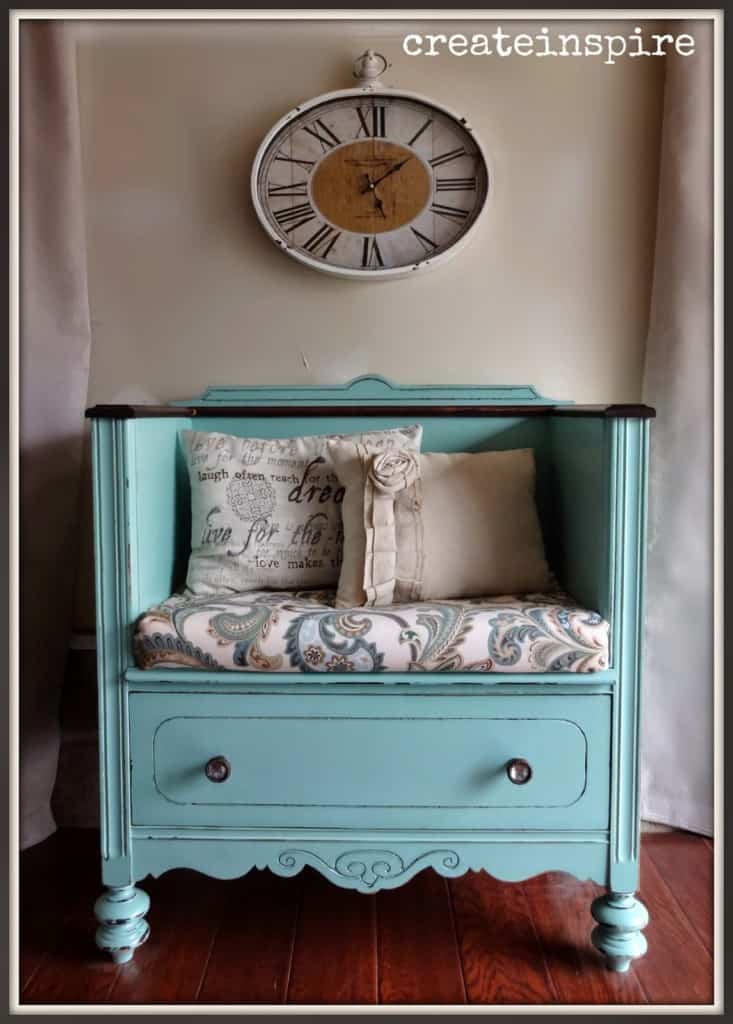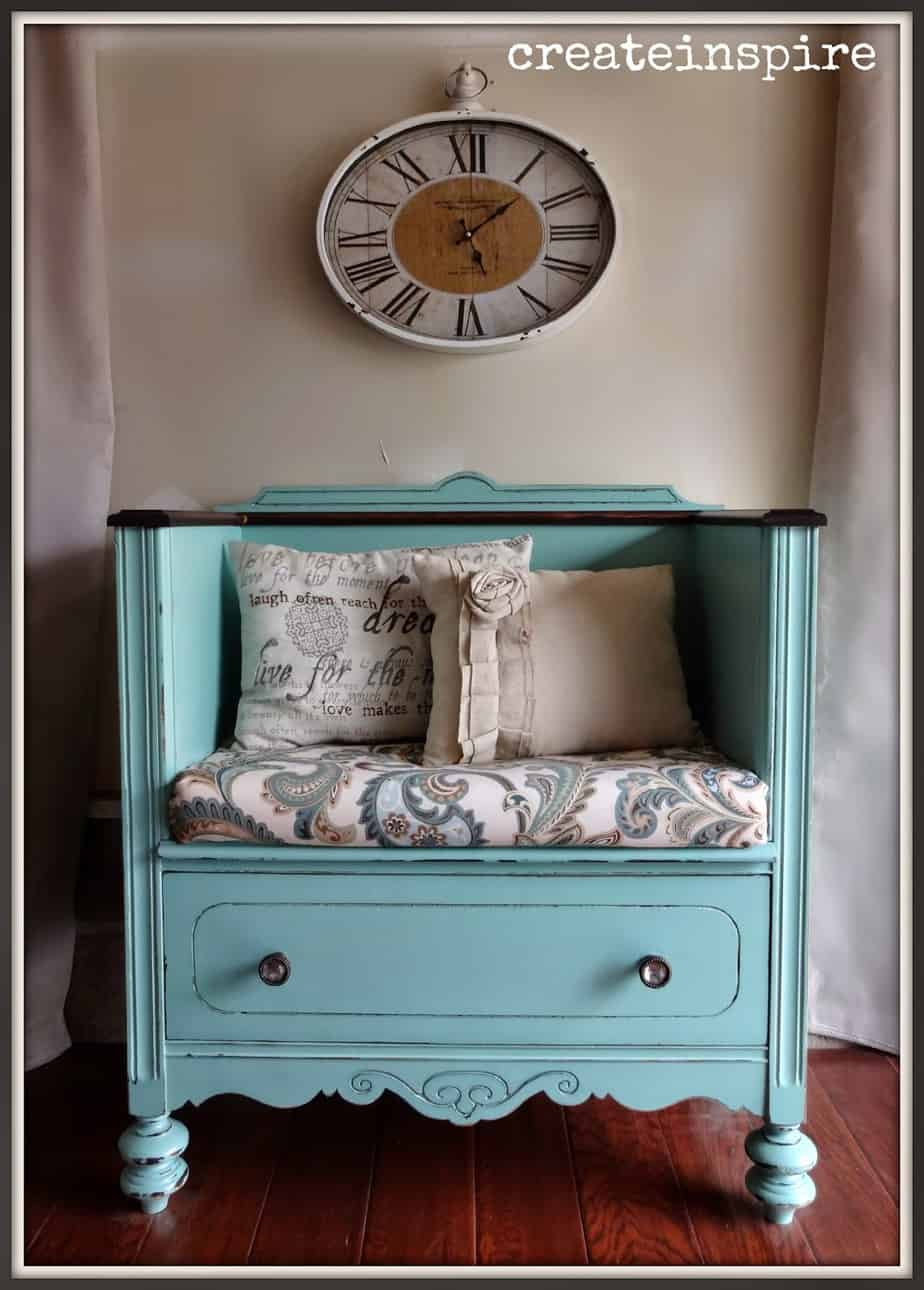 Check out tutorial HERE.
7) Old Door Repurposed
Take an old door and give it a new life! Megan from hometalk.com did just that for her farmhouse inspired kitchen. Another very functional piece. (I like things to serve a purpose, as well as look pretty in our house.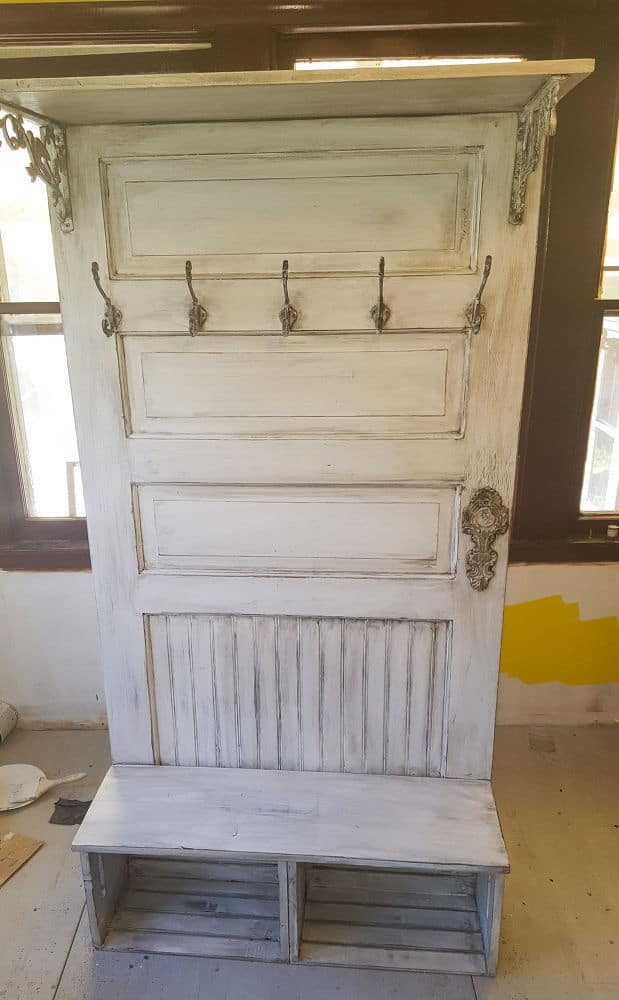 Check out tutorial HERE.
8) File Cabinet Makeover
File cabinets serve their purpose, but tend to not be so pretty. Look what a little paint and a couple picture frames can do! I searched for the owner of this piece, but could not find who created it. If someone is reading this and knows whose piece it is, I would love to give them the proper credit. I really loved this low budget furniture flip!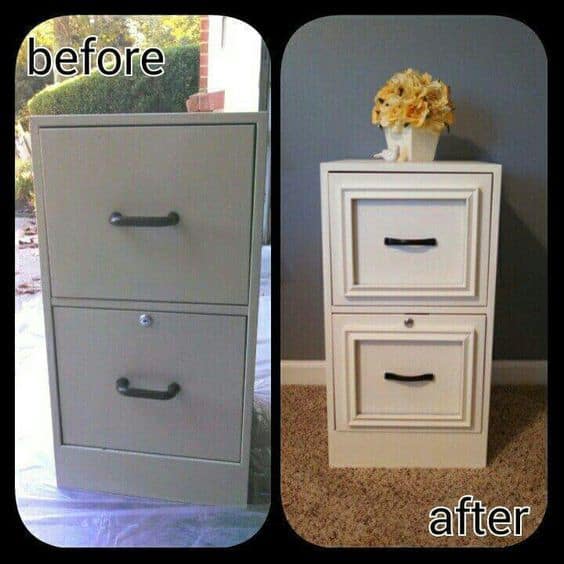 9) Cabinet Given New Life
Drab dark cabinet turned simple & modern. White seems to be a theme lately. Either I just really like it, or it is the growing trend. Kate from Centsationalgirl did a fantastic job with this piece. And she found this cabinet for only $10 at Goodwill!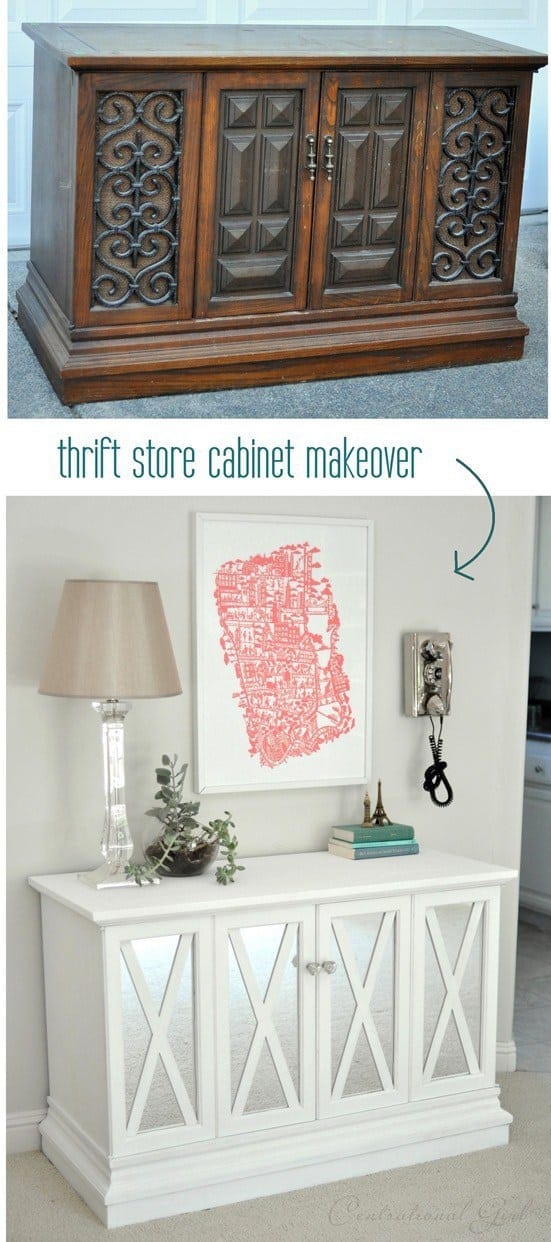 Check out tutorial for this low budget furniture flip HERE
10) Old Chairs Turned Elegant
Nice dining chairs can be VERY expensive. Check out this $40 chair ($20 from craigslist, and $20 for supplies), that Lauren from Blesserhouse redid. Her set turned out so elegant, and every bit like the ones from Pottery Barn or Ballard designs.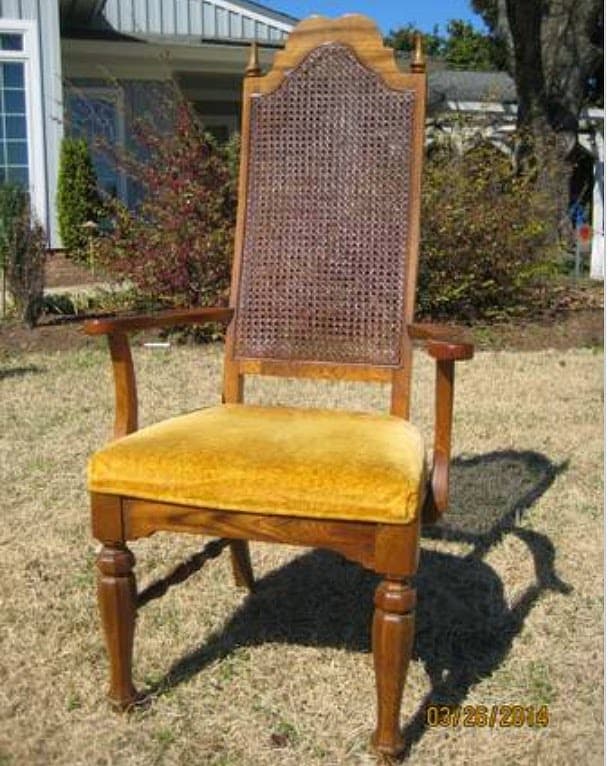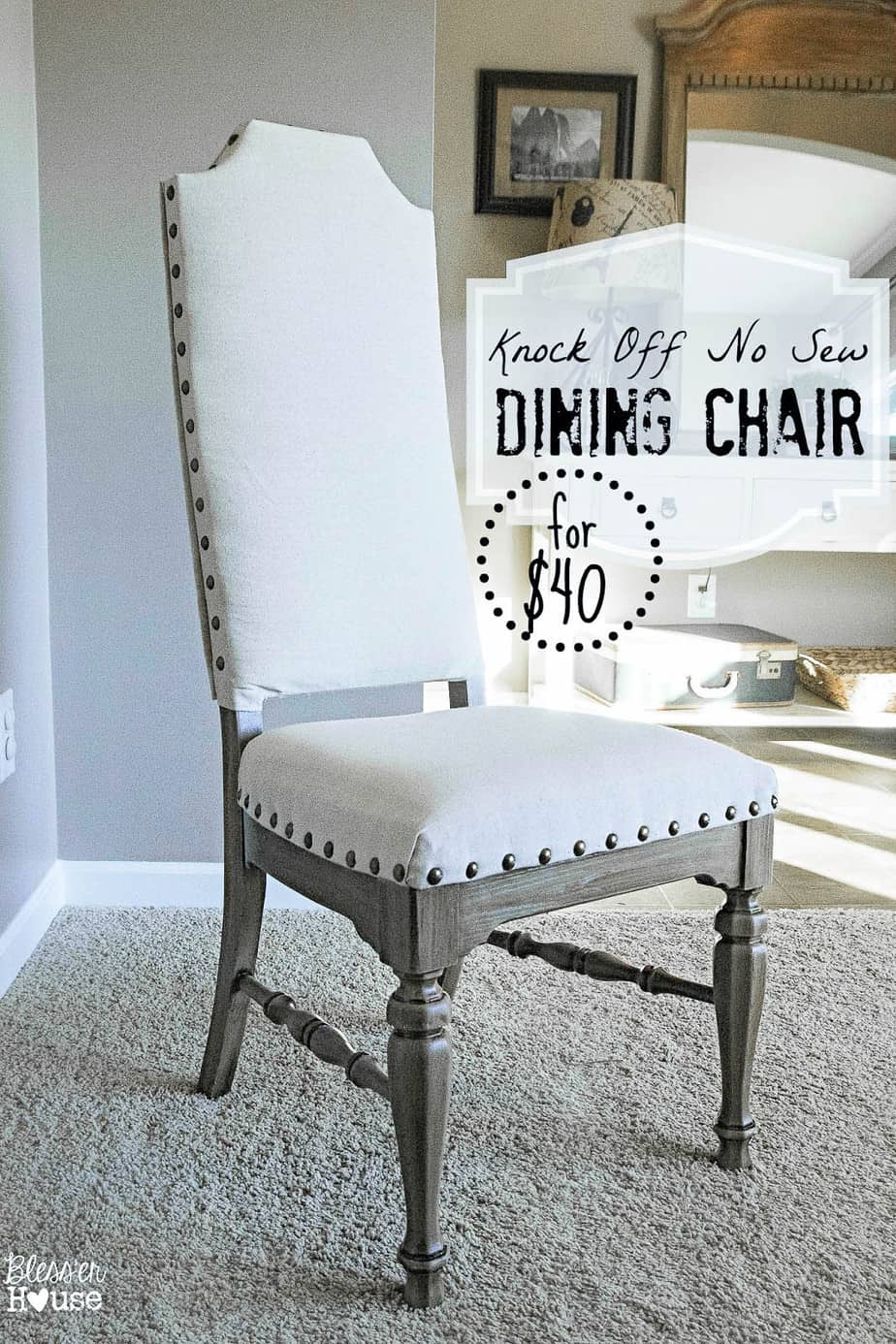 Check out tutorial HERE.
Flipping furniture is not where we usually put our effort, however we have been working to change that recently and are learning a lot from talented bloggers out there, as well as our readers! We have a furniture flipping contest that is OPEN!!  If you have any pieces you would love to enter, be sure to get our e-mail notifications HERE.
Check out Better Homes and Gardens Flea Market Style book for some more low budget inspirations! You can even download it for free if you Join Amazon Kindle Unlimited 30-Day Free Trial
!
We would love to leave you with our pdf download of The BEST Places to Get Items To Flip. Just drop us your e-mail and you can get the download HERE.  This will subscribe you to our updates as well, but don't worry we won't crowd your inbox! And you can unsubscribe anytime if you don't want to receive flea market flips and eBay tips.
Are YOU a furniture flipper? Check out how shipping your beautiful pieces could increase your profits!
We Want To Hear From YOU!
Where have you found some of your favorite low budget furniture flips? Comment Below!
FURTHER RESOURCES
FREE Workshop How To Turn Your Passion of Flipping Items Into A Profitable Reselling Business
RELATED POSTS
Make Money Decluttering These 7 Household Items
This Working Mom Paid Off 10 Years Of Debt With Flipping Side Hustle
How This Working Mom Paid Off Two Vehicles From Her Flipping Side Hustle