Thank you so much for spending your time with us! We would be so grateful if you could take a minute and leave us a review.
On the show today is Dominic Carone from Prime Time Treasure Hunter. Dominic is a part-time reseller, YouTuber, and content creator. In his day job, he works as a neuropsychologist at a hospital.
Reselling comics is his passion, but he has lots of great tips that can apply to any niche, so let's dive in!
When Did You Start Reselling?
Dominic says he started reselling when he was a teenager but didn't realize that's what he was doing at the time. He and his friends would wake up at 6 a.m., drive to New Jersey, set up some plastic tables and chairs at an auction, and sell their old comic books. It was usually comic books that they had doubles of or didn't want anymore, so they could save up to buy something new. At that age, Dominic wasn't buying with the purpose of reselling. These days, comics are still his go-to items, although his shop has other items too.
When Dominic was in graduate school, eBay had just come out. Fast forward a few years later, and Dom and his wife were in Fort Lauderdale, Florida at an outdoor flea market. They started buying things they thought looked cool that they could resell on eBay.
Now, remember, at that time there were NO phone apps or anything to check what items were selling for on eBay. So it was a risk, and they made a lot of mistakes along the way. But they also had a lot of scores, which is what hooked them on the reseller gig.
About three or four years ago, Dominic said he started to move into the reselling aspect and building his social media presence more intensely. He started his YouTube channel and Facebook Group, The Reselling Resource Center, and reselling has become a more significant part of his income. His wife, known as Mrs. Prime Time also helps out with the business.
Are You Still Big Into Comic Books Or Have You Branched Out?
Comics are still a primary area of focus for Dominic, however, he sells lots of other memorabilia. His eBay store features clothing, cups, barware, and other diverse, eclectic tastes.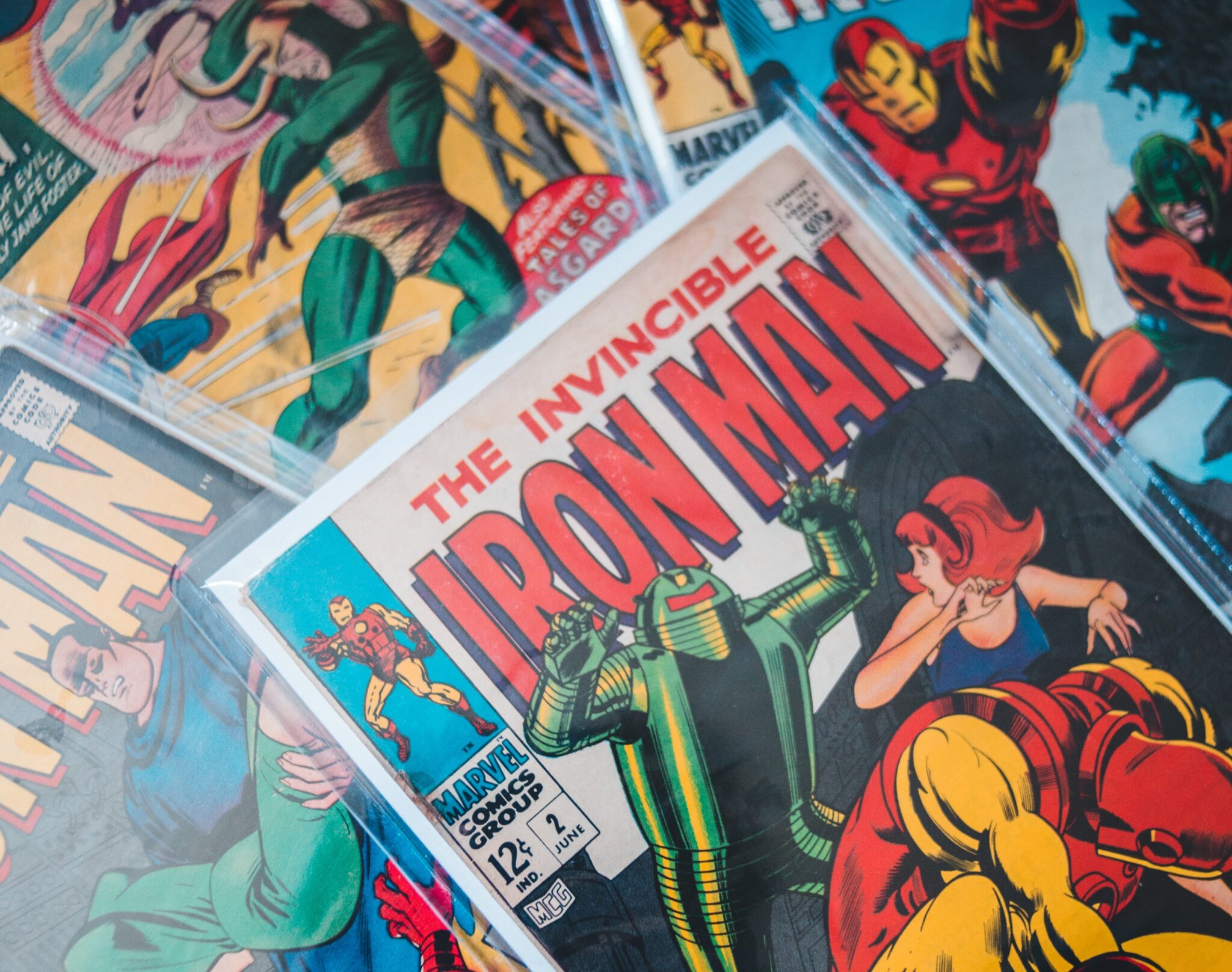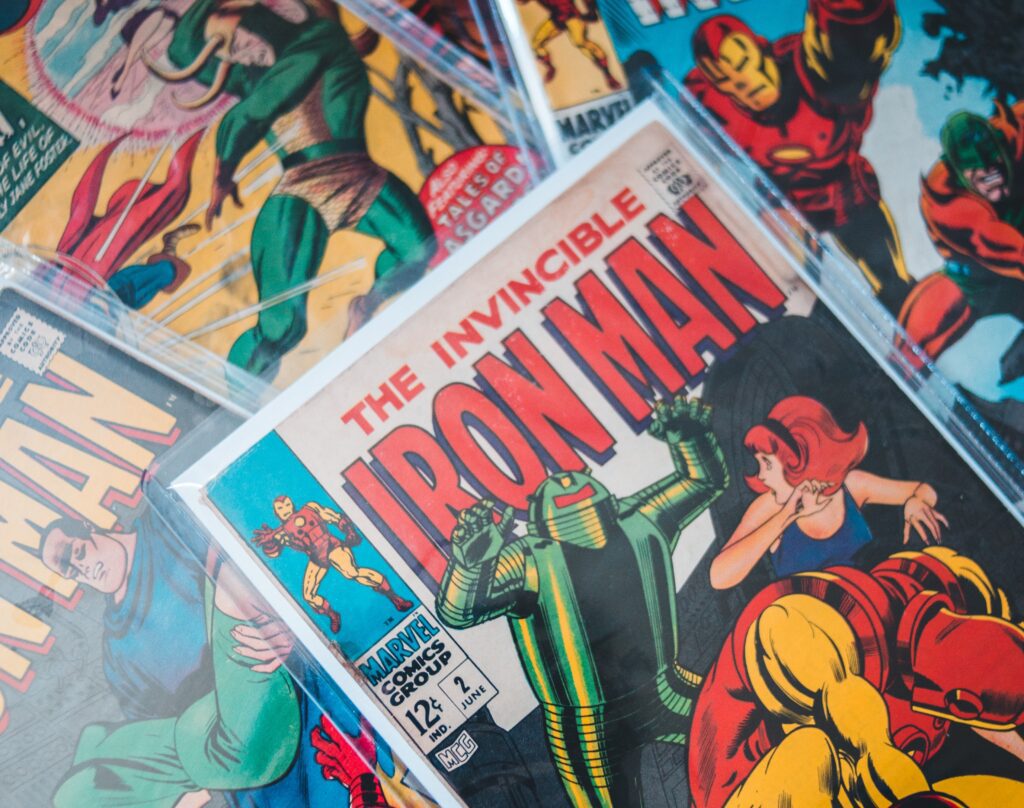 When New Marvel Movies Come Out Do All Of Your Spider-Man Or Marvel Comics Go Up In Price?
Dominic says he tries to stay on top of what Marvel movies are in the queue and even some DC movies. He posts items with the character from the new movie a few months ahead of the release, and they sell really well. When Spider-Man was coming out, he started listing all his Spider-Man paperbacks, and every day it seems like something from that is selling because Spider-Man is trending.
Do You List Any Of Your Collectibles On Auction?
Dominic rarely uses the auction feature for eBay these days unless it's something that is in very high demand and there's a very low supply on it, and it may not even be listed on eBay. One example would be the wrestling promotional cards, which are big poster-sized vintage pictures of wrestlers. Those sell well on auction on eBay and usually for a couple of hundred dollars. He listed one in an auction format and it sold for $300.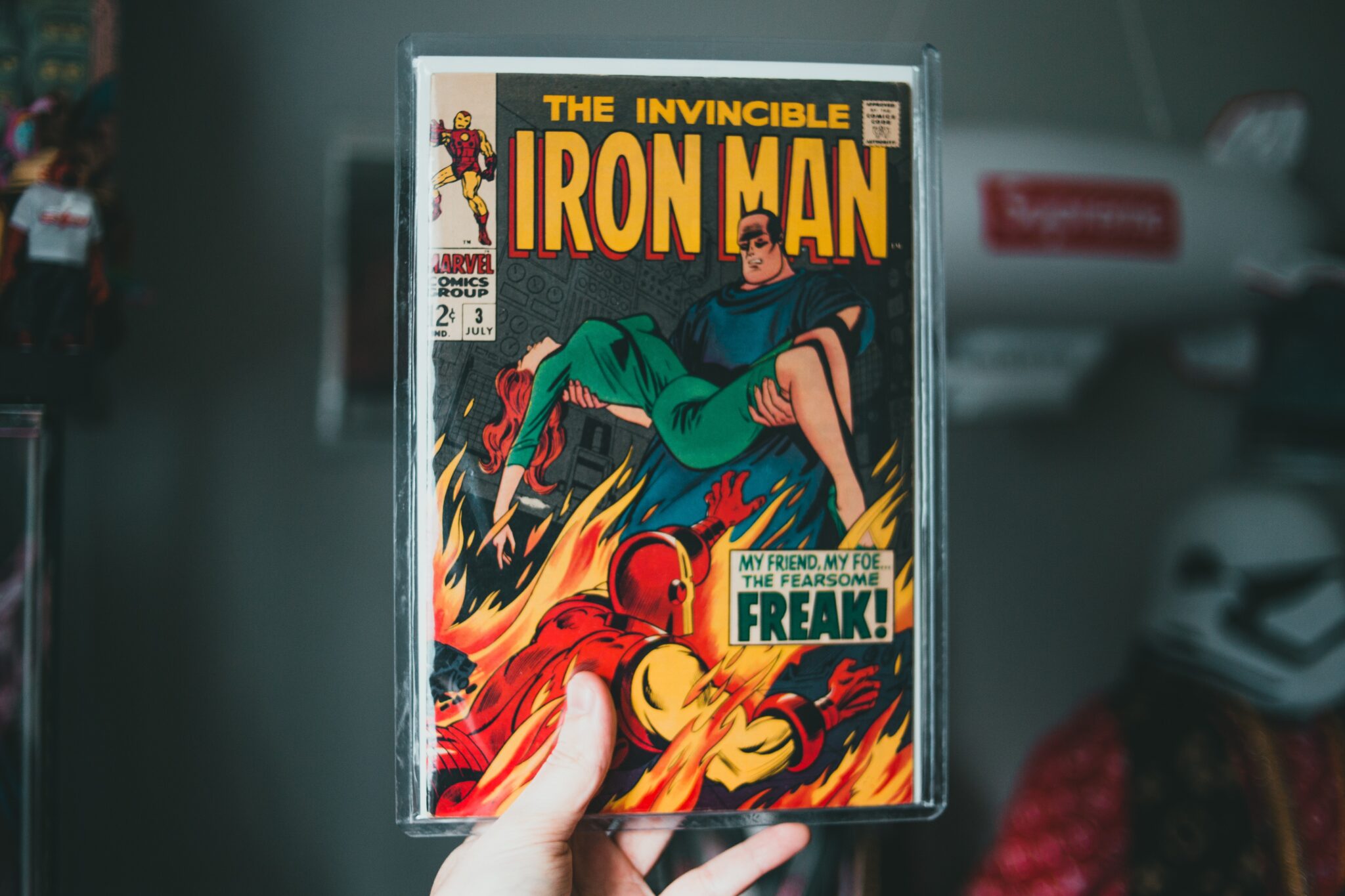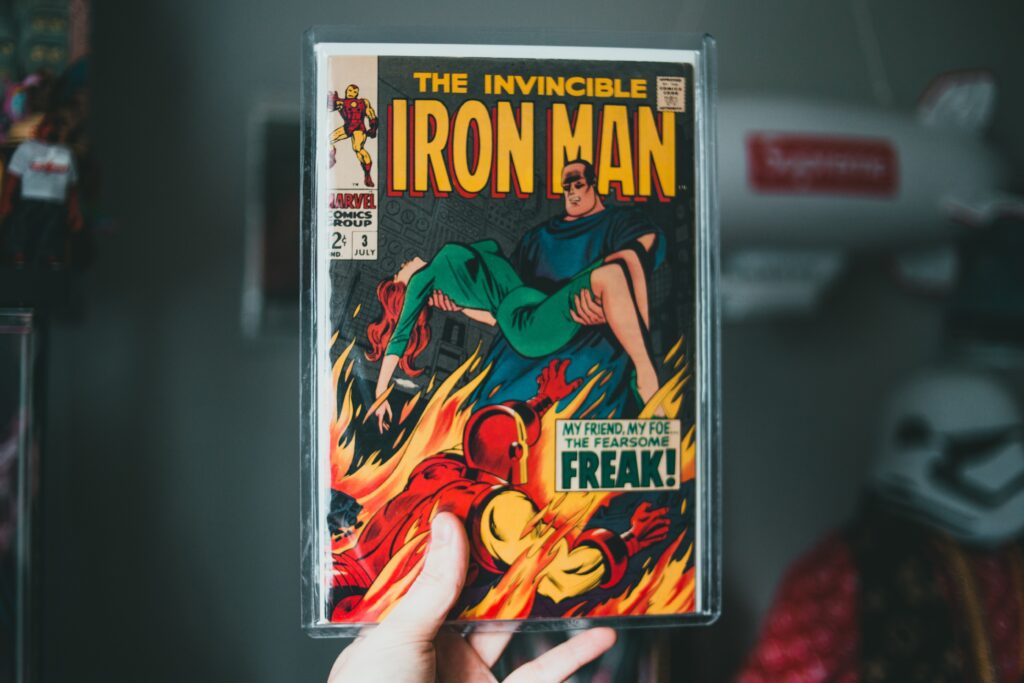 You Have A Day Job, So How Many Hours Are You Putting Toward Reselling Each Week?
Dominic says he puts as many hours as possible into his reselling business. When he's not working his regular job, he's working on the reselling business. He spends time with his wife and family, but now that his kids are older, he has more time to spend on flipping because they have their own hobbies. Sometimes he'll multitask by listening to a podcast or watching Netflix while he's working.
Do You Sell On Any Other Platforms?
eBay is Dominic's main e-commerce platform, but sometimes they'll flip a piece of furniture via Facebook Marketplace or Craiglist.
What Year Did You Start Your YouTube Channel?
Prime Time Treasure Hunters is going into its fourth year, and Dominic finished his 1,000th video and hit 35,000 subscribers recently.
What The Monthly Average You Make From Reselling?
Dominic says he averages about $5,500 a month. His 90-day total varies between $15,000 and $17,000, but he hopes to grow it to $20,000 and get his listings up to 1,000.
To hit that amount in sales, he averages about 460 sales in 90-days. His average sale is around $35 because he has a mixture of high-dollar collectibles and lower items as well. For example, he recently picked up a bunch of Bob Ross Lunch Notes books at a garage sale for $15 total, but he's selling them for $10 each. Each one sold will add up over time, and they're small and easy to ship.
Do You Do All The Listings And Shipping Or Do You Have Someone That Helps You?
Dominic said he and his wife do everything for the business. His wife mainly does the jewelry and also added Disney items to their store. He primarily takes care of the shipping and the other items.
Did Your Wife Like Reselling When You Started Working On It Together?
Dominic says he and his wife both love going to garage sales, so she liked the reselling business. She has fond memories of going around to rummage sales with her grandmother. They also took their kids when they were younger, but now their kids have other interests.
What Are A Few Things That Have Been Instrumental In Helping You Grow Your Reselling Business?
Dominic credits his ability to stay motivated to his success. He doesn't stop, he keeps going and doesn't stay down for long periods of time. Mistakes happen, but Dominic has a 24-hour rule. He refuses to get down about something for more than 24 hours if it's really that bad. The next day he has to move past it and think about what he could do differently the next time.
He is also extremely goal-directed. Dominic has targets he wants to hit with his YouTube channel, and if he comes up short, he tries to figure out what went wrong so he can put a plan in place for the next year going forward.
Can You Think Of Any Flops Or Bad Buys?
Bad buys happen to the best of us. Dominic says a few years ago he bought a big box of 200 ties that were dry-cleaned, pressed, and in plastic sleeves all for $50. He had them in his shed and didn't list them immediately because he figured they would sell whenever he got around to listing them. Then the pandemic hit, and he started listing them. Unfortunately, everyone was working from home and people stopped wearing ties for a while. Now he's selling through about one a week, but it wasn't his best buy.
Another mistake that Dominic has dealt with is getting items crossed and sending one person's item to another person and vice versa. Dominic packages his items downstairs and prints the label upstairs, which is how it first started happening. To fix the solution he started writing the item name on the outside of the box. Unfortunately, he made the same mistake again because the names of the items were too similar.
Now he's working to refine his process to be more distinct with what he writes on the outside of the box, to avoid the mistake.
What Has Been Your Favorite Flip?
Dominic's favorite story is when someone responded to his Craigslist ad. He had put an ad saying he was looking for stuff to purchase in bulk, such as collectibles, and someone who used to work for Got Junk met up with him. He had a whole trailer full of items and was trying to offload them at the request of his wife.
On a second meetup, the guy brought some comic books that he had found, and Dominic flipped through a couple and then decided to take them all.
It took Dominic a while before he started going through the boxes because he already had so much other inventory. A year later he pulled out a Giant-Size X-Men Number One comic, one of the most desirable ones out there. He listed it on eBay and it sold within five minutes for $1,250, and it had been sitting right next to him for a year.
The reseller business is a great one to be in, and everyone can take their passion and turn it into cash! Check out our free flipping workshop to get started on your reseller journey!
Show Notes
YouTube: https://www.youtube.com/c/PrimeTimeTreasureHunter
Instagram: https://www.instagram.com/prime_time_treasure/
FURTHER RESOURCES
Download These 47 Household Items To Resell TODAY!
FREE Workshop How To Turn Your Passion of Flipping Items Into A Profitable Reselling Business
RELATED EPISODES
How This Corporate Dad Makes $5K -$7K/Mo Flipping Used Items
How This Retiree Makes $1K/Mo Flipping Cooktops And Mattresses Online