Thank you so much for spending your time with us! We would be so grateful if you could take a minute and leave us a review.
Today we're excited to share our interview with Chris Harder. Chris is a successful investor, entrepreneur, and philanthropist who knows that making change requires money. When you start earning your potential, you change your life, but you can also start to change the lives of others.
Chris is the host of the Chris Harder show and is someone we've followed for years, so we're excited to share some key points from our interview with him.
A lot of times there's a stigma about making more money. Some people really struggle with making more money. And what does that mean?
Chris says the phrase "When good people make good money, they do great things," and it really means that at the core, most people are good people. And they want to do good things, but without this tool called money, they're kind of limited in the good things they can do.
Creating Meaningful Change
Chris says don't underestimate how powerful a simple gesture like opening a door can be. You can give somebody a sandwich or $5, but sometimes that's putting a bandaid on the problem, instead of actually creating any meaningful change in the problems that matter to you and the causes that matter to your heart.
To create any kind of meaningful change you need money. When meaningful change is made it takes two types of people at the same time to make that change: the person who is going to be in the weeds, literally doing the work to create the change, and then the person funding the change and it's usually not the same person.
Chris says we need the good-hearted, loving, caring, human beings to go pour themselves into the foundations and find out how to fix the problems. But we also need the people to pay for the solutions when they come up with the solutions.
Chris says his mission is to unlock people, whether it's through strategy or mindset. He wants to unlock people so they can actually follow through and act on these good hearts that they have.
Have You Always Had A Mindset Of Generosity?
Chris says he did have a mindset of generosity growing up that was instilled by his parents. He grew up middle to upper-middle class. As a kid, he went to church and they would put more on the offering plate than the average family. His parents would make the kids put the money in the plate, and would explain why they gave the amount they did.
Another example of teaching generosity was when they would go to restaurants, his parents would make him figure out the tip and if it wasn't big enough, they'd say let's give more because this person is taking time away from their family to serve our family.
And it spiraled from there. During the holidays he and his family would go out and adopt families and shop for them.
As an adult, it manifested into the way he wants to show up to help others.
How Do You Change Your Money Mindset?
People come from different backgrounds, but Chris says you can't let that determine your money mindset forever. Some people need to work on themselves to change how they feel about money.
We all have so many stories that have formed how we see the world, Chris says, so we can't expect one piece of advice to resonate with everyone.
The second piece to making change is to ask what you need to face that you're not facing now.
Then, you need to face it and find the help, mentors, programs, or surroundings that will help you get past your individual stories. It's real work, but the work comes with the reward of no longer struggling, no longer working jobs you don't want to, no longer feeling shame, and no longer wondering where you're going to put food on the table or rent from. Those are real things that keep people up at night, more people than we realize, and doing the work comes with the reward of getting past the pain of feeling all that.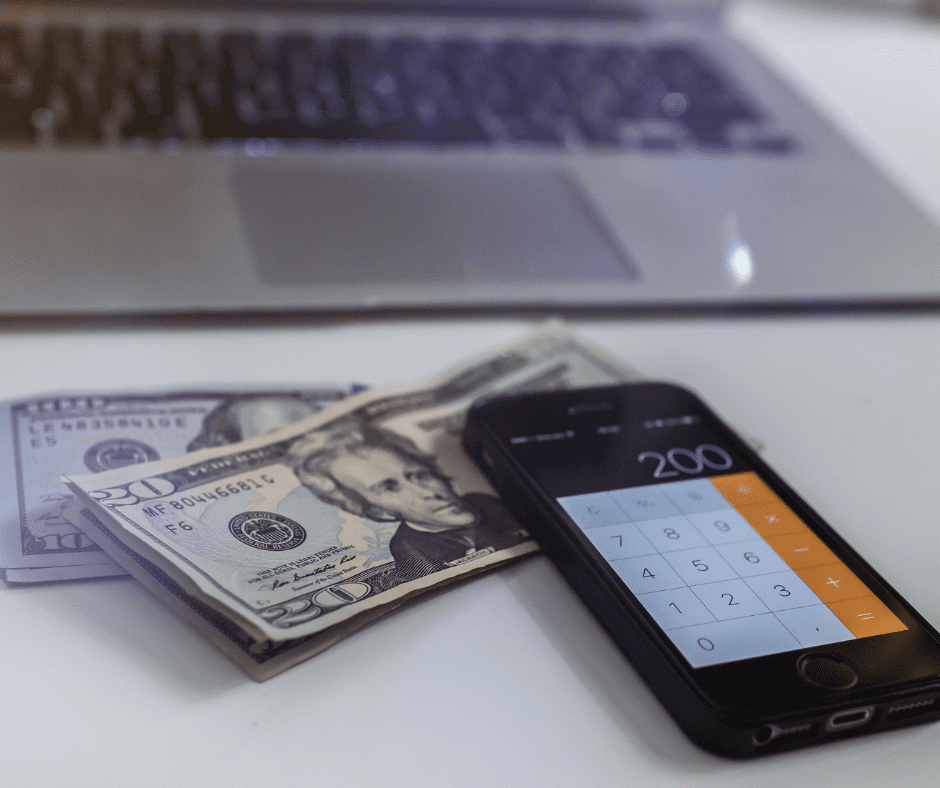 Can You Talk About Your Phrase Regarding Prosperity And Generosity?
Chris recently started saying "Welcome to the Chris Harder show where we absolutely believe that both prosperity and generosity can and must coexist" and he started saying that because it's the core of what he believes to be true.
Those two things: Prosperity helps to further generosity and generosity will help to further prosperity. They go hand in hand. One's going to get stalled without the other growing.
What Is A Memorable Story From Your Podcast?
With his podcast, Chris has been able to interview some amazing people, doing amazing things.
In his early days of podcasting, there was a gentleman who's now a friend, named Steve. He owns a big real estate company and he does something really cool where he picks a given goal with his wife and then he builds his business around it.
He said, what if I game the system to improve my own results. So he picked big audacious, scary goals and committed to it in January before the year was starting. Then he had to find a way to earn enough money to live up to that goal.
He and his wife did it and they tested it one year and committed to a large amount, around $50,0000, and then went and figured out how to increase their income, and they hit their goal.
So the next year they picked something really scary, like $250,000, a great big jump. It forced them to find the path to get there, and they figured it out. Committing to a big giving goal helped them create even more income.
From that story, Chris saw the power of giving. If you commit to a certain cause that really matters in your heart, you are going to have to find a way to perform highly enough in order to be able to meet that goal.
Start Building Your Giving Muscle Early
Tony Robbins is famous for saying, if you don't give a dollar out of a hundred, you're not going to give 10,000 out of a million. You think you are, it's the same percentage, but you're not going to.
Chris says it's crucial for you to start building that giving muscle early. If you've never built the muscle and don't even know how you're going to make rent, start by giving your time and volunteering a couple of hours to help somebody. Giving can take multiple forms. Jump onto a webinar and share one skill you have.
Give a dollar to something. Even just a dollar signals something inside of us. It gives us a dopamine hit that says wait, I do have abundance. That dollar can be replaced. It's a little seed that starts to grow and attracts more abundance. And next time give a little more.
Talk About Giving
Giving can be a touchy subject that people don't want to talk about, but the more you talk about it, the more you inspire others to give.
Chris says we need every single person that we can to create a positive chain reaction through their actions. When people share those things, it reminds busy people with good hearts who are just caught up in their days, forgetting to be generous. It reminds them to stop and pause and be generous themselves. And it creates a chain reaction. We actually have a responsibility to shine a spotlight when we do good things to remind the good person next to us.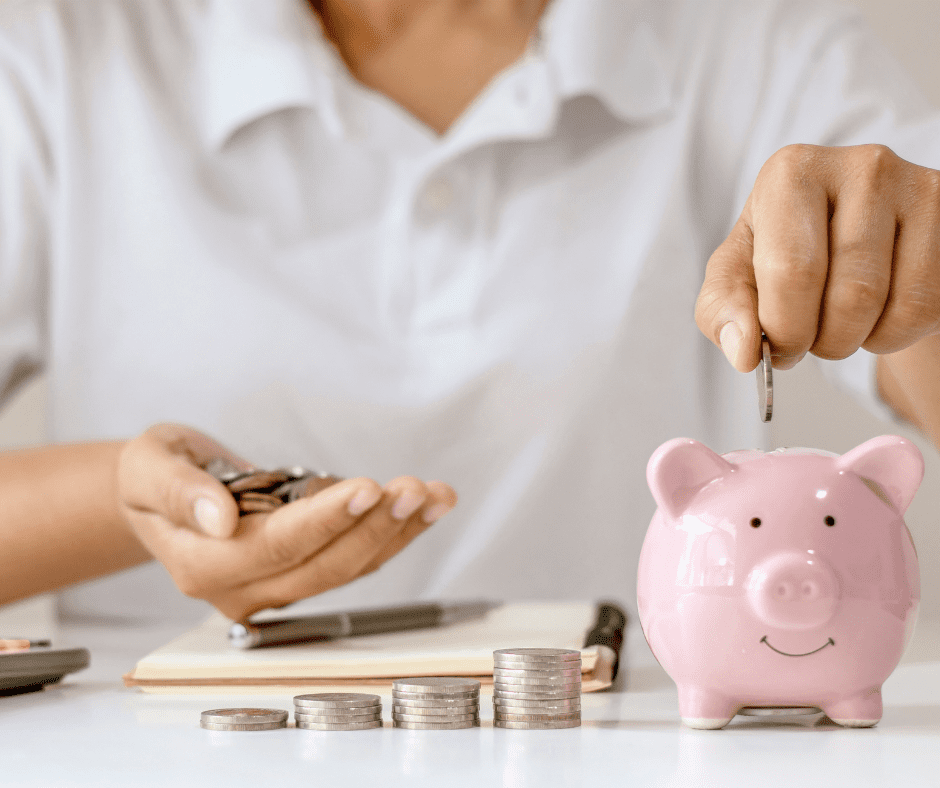 Don't Hold Yourself Back
Chris says people are literally afraid to make enough money to make a difference, because they're worried that one person is going to come along and say, oh, you made too much on that flip or you charged that client too much.
And what happens is people like that, they hold themselves and they hold their entire circles back. Now everyone in the circle is tiptoeing around not wanting to make too much money because they're afraid of somebody judging them.
By sharing your success you can inspire others to go out and do the same. Create a positive chain reaction.
If you like what Chris shared in this episode comment below with what resonated with you, or DM us on Instagram.
Show Notes
Learn more about Chris Harder: https://chrisharder.me/
Text the word "daily" to 310-421-0416 for motivational texts from Chris.
Check out our FREE Workshop: https://courses.fleamarketflipper.com/flipper-university-workshop-webinar
You can find us at: https://fleamarketflipper.com/
FURTHER RESOURCES
FREE Workshop How To Turn Your Passion of Flipping Items Into A Profitable Reselling Business
Download These 47 Household Items To Resell TODAY!
RELATED EPISODES
This One Skill Can Help Make You More Money In Your Flipping Business
How To Find More Inventory To Sell Without Spending Any Money