Everyone has their own story about how they got into reselling and where they like to source items to resell. Today we're talking to Ray with The Nashville Flippers to get a peek into the business that he runs with his brother-in-law Dustin in Nashville, Tennessee.
Ray has been reselling part-time for almost six years now and has shared his journey through YouTube, TikTok, and the This Week In Reselling Podcast.
How Did You Get Started Reselling?
Ray is a huge sneaker collector. Years ago, he had accumulated a lot of sneakers and needed a way to get rid of some of them, which is when he discovered eBay. He started reselling his personal collection on eBay and then kind of forgot about the platform once he was done.
About six years ago, he was looking at all the items coming out of his bank account – a gym membership, Netflix, and other random stuff. He said to himself that he needed to find a side hustle to pay for those items. So he started going to the dollar store or Five Below and scanned stuff to see if he could even make $5 off an item. If something cost $5 and he could sell it for $18, he was in. Soon he started paying for his Netflix and gym subscription. From there, he grew into visiting yard sales and Amazon liquidation stores to source items.
He told his brother-in-law about it and told him to give it a try. Together they created a successful reselling business in a year and a half and decided to start sharing reselling tips with others. That is when they started a YouTube channel, TikTok, Instagram, and their podcast.
Which Platform Did You Start With?
eBay is the number one platform for The Nashville Flippers. Ray says 99.8% of the stuff that they sell is on eBay, although they do a little bit of Facebook Marketplace for larger items.
What Are You Selling?
Ray still loves collecting shoes but doesn't specialize in reselling shoes. With new lottery systems and apps to even get a chance to buy shoes, it makes it a tough niche.
Instead, Ray says they focus on things that millennials are drawn toward, such as Pokemon cards, video games, collectible toys, and even Kermit the Frog. Finding the 90s nostalgia reminds them of when they were kids, and others want that same feeling.
What Do You Recommend People Start With?
Ray started with shoes back in the day because it was what he knows. He recommends new resellers find a niche they're familiar with and start there.
Where Do You Source Your Items?
Ray says there is an Amazon Distribution Center about a half hour from Nashville, where Amazon holds its liquidation bins. They went there for the first time and were completely hooked. On a good Saturday morning, they can easily net $2,000 every time between the two of them. When items are returned to Amazon, they get liquidated to these bin centers, and people can dig for things.
There are different prices depending on the store. Ray goes to three stores, one where everything is $5, another for $7, and another for $8. One time he found an Xbox there, brand-new in the box, for $5. A lady was there looking for one for her boyfriend and offered him $300 to take it right there, and he didn't even pay for it. Ray's tip for bins is to bring your large reusable bags and always put the item in the bag if you're interested because it may not be there later. You can spend time going through your bag, and checking comps before you check out.
What Is One Of Your Most Memorable Flips?
One time Dustin found a Samsung phone in the $5 bin. Another time Ray went into the bin store to try to get some of the Cabella hunting shooting games that come with the gun. When he got there, a guy had bought all four of them, and he was out of luck. So while looking around in the same bin, he saw five brand-new sock baby monitor systems. He put all four in his bag, planning to look them up later. One of his tips is to always look at anything with Bluetooth listed on the box.
While he was there, a pregnant woman saw one, said she'd been looking for one, and asked him what he'd take. So he said $100 and got $100 without even paying anything for the item. When he looked it up later, he saw it was worth $350 new. So he paid for all of them with no money invested and was able to resell the others.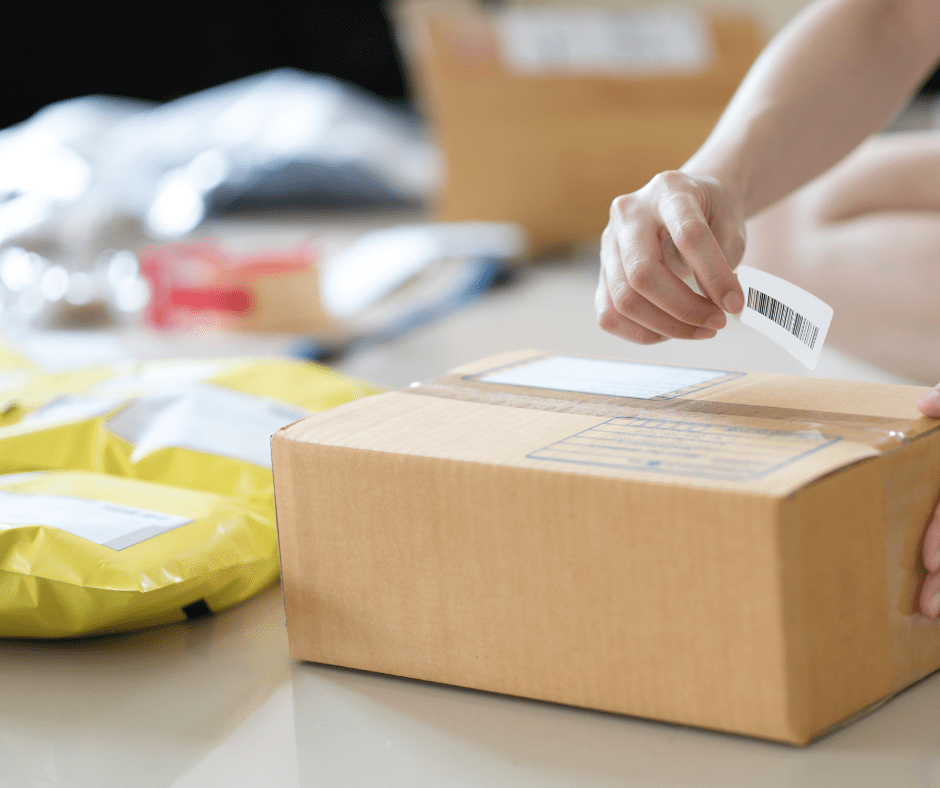 Where Do You Store Your Items?
Ray has a garage where he stores his packing supplies and items. He has a listing station in his garage and his home office. Sometimes he will bring smaller items into the house and price them while watching YouTube videos or listening to a podcast.
How Many Items Do You Have Listed?
On average, Ray has about 500 items listed. He wants to keep everything moving because he's in the selling business, not the storing business.
How Much On Average Are You Selling?
On average, Ray's items sell for $30 to $40. It's easier for him to sell at that price point, though he loves higher flips when possible.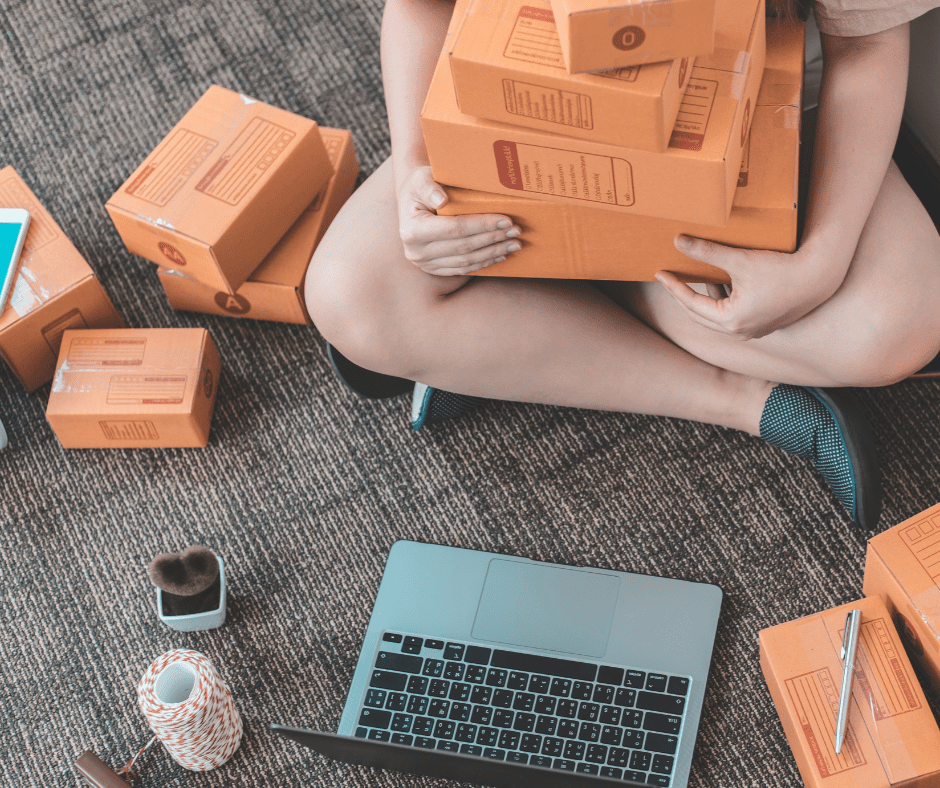 What Is One Bad Buy You've Had?
Ray couldn't think of one specifically but is working on a buy he just got from a coworker. He paid $100 for like 50 Nerf guns and has to start listing them. He's not sure if it'll be a good buy or a bad one because he still has to process them.
How Do You Work Full-Time And Flip And Share Content?
Ray says he studied some Photoshop previously, so that wasn't a barrier for him to learn, and he's a believer that people always need to educate themselves on how to do things efficiently.

He tries to find efficiencies where he can. The podcast he recorded live recently will also become a YouTube video, audio for the podcast, and snippets for TikTok and Reels. He tries to maximize his time where he can.
He sources every Saturday morning and usually lists five items a day. He packages orders in the evenings or mornings as they come in. Sunday is his one day off, and he tries to do as minimal as possible.
Show Notes
Instagram: https://www.instagram.com/thenashvilleflippers/
YouTube: https://www.youtube.com/c/TheNashvilleFlippers
This Week In Reselling Podcast: https://podcasts.apple.com/us/podcast/this-week-in-reselling/id1518651196
TikTok: https://www.tiktok.com/@thenashvilleflippers
Appliance Flipping Course: applianceflipping.com
Follow us on Instagram: https://www.instagram.com/fleamrktflipper/
Check out our FREE Workshop: https://courses.fleamarketflipper.com/flipper-university-workshop-webinar
You can find us at: https://fleamarketflipper.com/
FURTHER RESOURCES
Let Us Find High Profit Items FOR You!
FREE Workshop How To Turn Your Passion of Flipping Items Into A Profitable Reselling Business
Download These 47 Household Items To Resell TODAY!
RELATED EPISODES
How I Went To Jail For An Item That I Sold On eBay
How Ebay Has Evolved – Interiew With A Rural Squirrel