We are not CPA's and this is not legal tax advice. Please check with your CPA for your own reselling business.
Sales tax. Nobody loves it, but it's something all of us end up paying on most of our purchases. But did you know there's a secret to avoid paying sales tax on items you plan to resell? That's right. As a business owner, there is a totally legal way to avoid paying sales tax on an item you're going to turn around and resell, and that's by obtaining a reseller certificate.
Now that I've got your interest I'm going to tell you what a resale certificate is, how you can obtain one, and whether it's worth it to have one.
How To Get A Reseller Certificate For Ebay
Not all flippers have a reseller certificate, and that's ok if you choose not to. But today I'm here to tell you how easy it is to get one, and how it can save you money and benefit your flipping business.
So let's dive in.
What Is A Resale Certificate?
A resale or reseller certificate is a tax exemption certificate that allows businesses to purchase items they plan to resell in the regular course of business without paying sales tax. That means you are saving money.
The great news is that you can use this on eBay.
For example, if you purchase items in bulk on eBay and then resell them as individual listings you don't have to pay sales tax on them IF you upload your tax exemption certificate ahead of time. Pretty cool, right?
And this doesn't only apply to eBay. You can use your reseller certificate to save sales tax when you purchase from wholesalers or other suppliers too.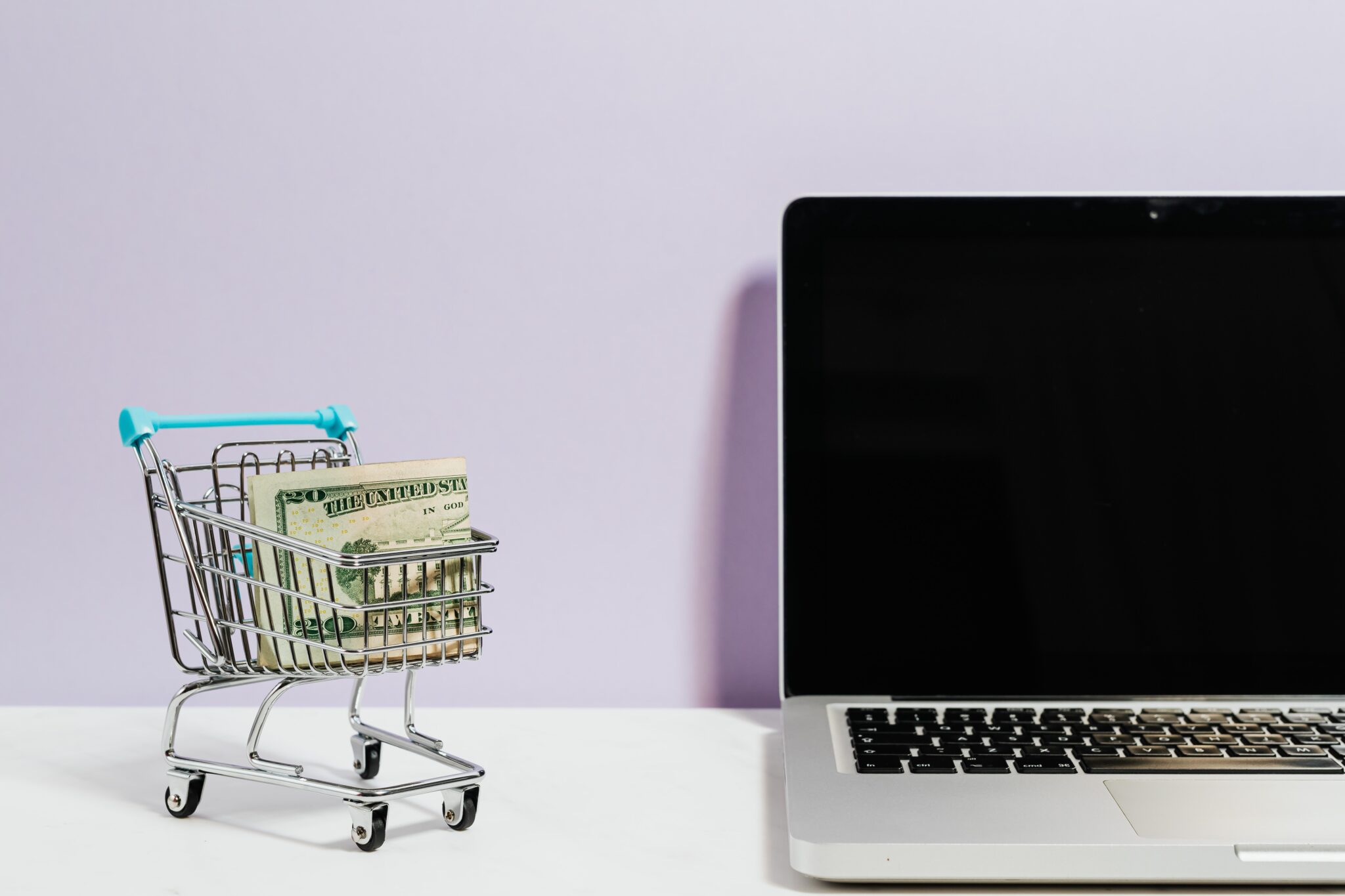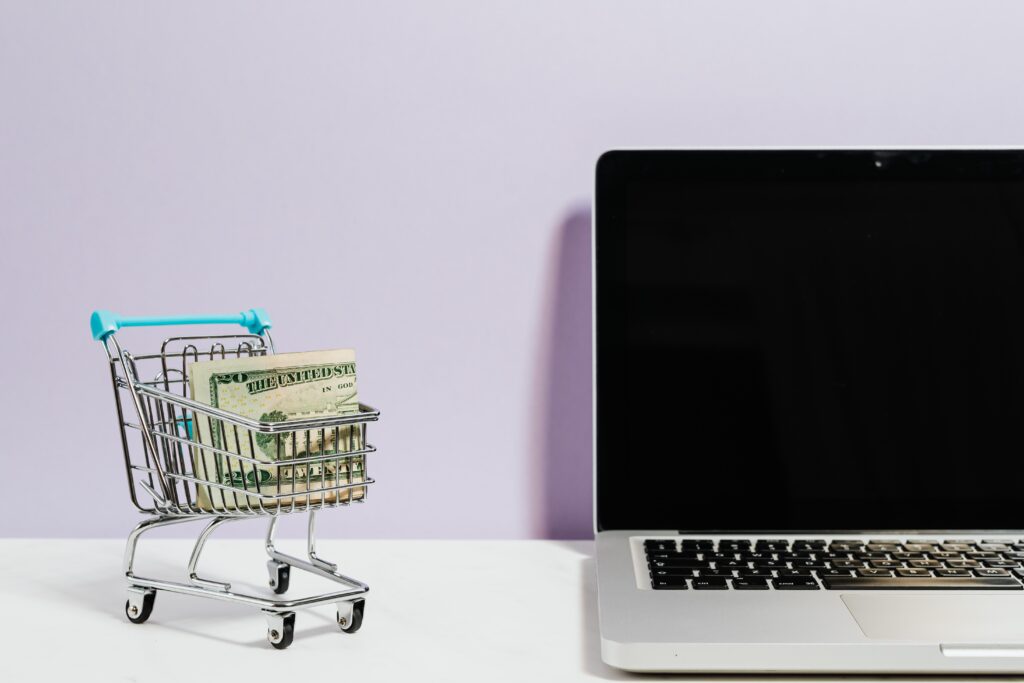 Is A Reseller Permit Different Than A Reseller Certificate?
Reseller permits and reseller certificates are interchangeable terms, and your state may use one or the other, or even slightly different terminology. A reseller permit and a reseller certificate will both allow you to do the same thing, which is to not pay sales tax on the items you plan to resell.
How Do I Get A Reseller Certificate?
To get a reseller certificate you must first have your business license. If you already have your business license then you're ready to apply for a reseller permit. Contact your state's department of revenue office to learn about the requirements and process for applying for a reseller certificate. Every state is different, and some may have a different process or different requirements to apply.
Do I Have To Have A Reseller Certificate To Sell On Ebay?
The tax ID is most commonly used when filing your taxes, but you will also need that tax ID number when you apply for your business license and reseller certificate with your state.
If you already have a tax ID and a business license then you're ready to move forward with submitting your paperwork to get a reseller certificate. Look up your state's rules and policies about reseller permits and fill out the required paperwork to get the process started.
I always recommend working with a tax expert if you have specific tax related questions. Learn more about eBay tax reporting and what sellers need to know.
You may be asking, what do I do once I have the reseller certificate? Once you've been sent the certificate, it's time to get in touch with your vendors. For eBay, you can upload the documents and wait for approval.
Sales Tax Exemption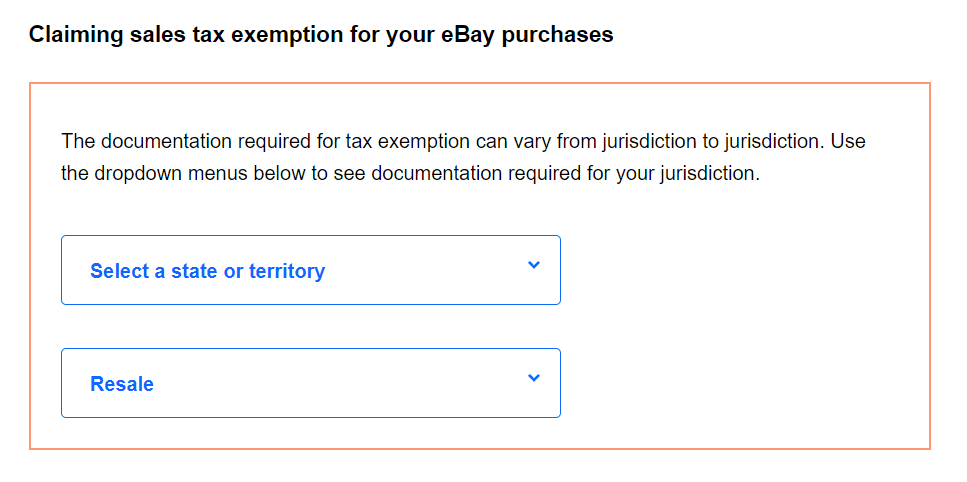 But don't stop at eBay. If you work with other wholesales when sourcing products, reach out to them and ask if they will take your reseller certificate so you don't have to pay sales tax on merchandise you will be reselling. If they say yes, get them a copy of your reseller certificate.
If you're just getting started in the reseller business you might be asking whether a reseller certificate is required to sell on eBay. The short answer is no, but you'll want to consider it. Ebay doesn't require a business license or reseller permit for any of its users, but if you convert to an eBay store, you'll likely need to get a business license.
From there, you still don't need to have a reseller certificate unless you want to save on sales tax. If you want to be able to purchase items from wholesalers to resell on eBay without paying sales tax, then yes, you will need a reseller's certificate.
It's not hard to get set up, there are just a couple of extra steps you have to take when starting out to save money in the long run.
Is The Reseller Certificate The Same As Tax ID?
A reseller certificate is not the same thing as a tax ID. A taxpayer identification number is a number used by the Internal Revenue Services when administering tax laws. All businesses are required to have a unique tax ID number.
So when you start your flipping business, one of the first steps will be to register for a tax ID number so you can get a business license.
Sales tax might not seem like it's a lot, but it all adds up and cuts into your profits. You can save money with a reseller certificate, and it's definitely worth it.
Every dollar you save is a dollar in your pocket!
Don't forget to reapply. Check out your state's rules about how long reseller permits are valid for, and then make a note to reapply as necessary.
If your flipping business purchases inventory from wholesalers and suppliers, you'll want to get a reseller certificate from your state. There's nothing better than saving money and growing your flipping business at the same time. Do you already use a reseller certificate? How has it benefited your flipping business? Let us know in the comments below!
FURTHER RESOURCES
Download These 47 Household Items To Resell TODAY!
FREE Workshop How To Turn Your Passion of Flipping Items Into A Profitable Reselling Business
RELATED POSTS
Best Bank Accounts For Resellers To Use With eBay Managed Payments
Everything You Need To Know About Reseller Taxes
Facebook Marketplace Shipping: What You Need To Know Before You Ship