If you're a part-time eBay reseller looking to go full-time, you might wonder if you can make a living selling on eBay. The answer is yes if you treat it like a business. The amount of profit you make reselling on eBay depends on what you sell, how much you sell, the price of your items, and the cost of expenses like shipping and fees. We made $90,058 in 2021 with only 56 items sold so that it can be done, and that's because we treated it like a business.
Be Consistent With Reselling Tasks
The biggest thing when reselling full-time on eBay is consistency. Consistently source for products, photograph and list them as soon as you get them cleaned up, package and ship on time, and leave feedback. Doing all of those pieces regularly will help you find success in your eBay reselling business. Don't get stuck on the sourcing part where you only buy items, but they sit in a pile unlisted. If you already have a pile, get those listed before you start sourcing again. It's easy to find one piece of the process that we love and get stuck doing that, but all of the steps are crucial to being a successful reseller on eBay.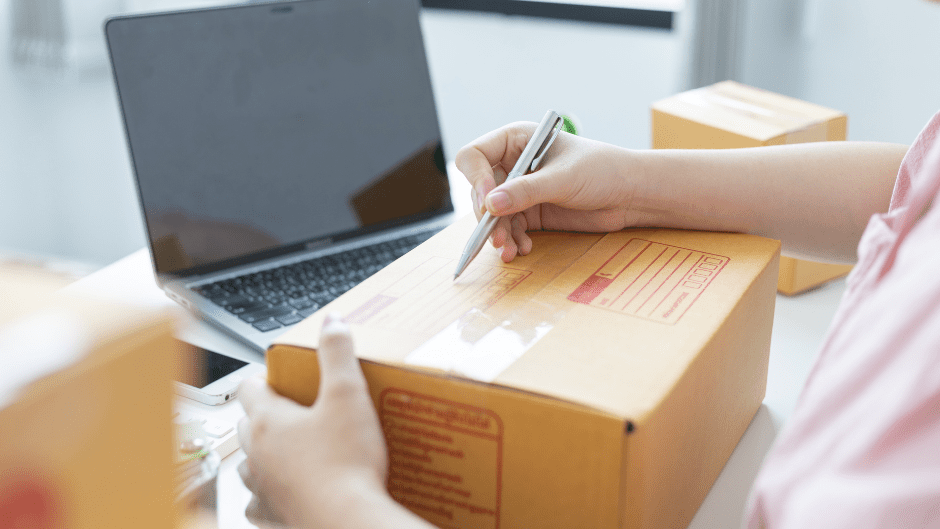 Treat eBay Like A Business
Know your numbers; it's essential to success in your business. If you know what you paid for an item, you know what you need to sell it for to make whatever profit you want. But it's also important to see that item's potential sale price when you're sourcing it. When you're looking at buying an item, you can put it in your cart, but before you leave the thrift store or bins, take a few minutes to look at the comps on eBay. Look at what similar items have sold for in the past. Then you'll know what you can charge and if the profit is based on the item's price.

The other part of treating your reselling business like a business is keeping track of your expenses. Save your receipts and if you don't get a receipt from a yard sale or garage sale, write your own. Keep track of mileage, shipping, and fees. At the end of the week, month, or year, you'll be able to know what your profit was. It's essential to know your numbers to see if it's time for you to quit your day job and make reselling on eBay your full-time gig.
Niche Down
Some full-time resellers succeed when they niche down and pick a singular product to focus on, such as shoes. When you niche down, you learn the category faster and can become more efficient at reselling. That means more time freedom so you can spend more time with family or doing hobbies. Someone reselling shoes would get good at learning the brands and how to tell if shoes are in good condition, so they could walk into a thrift store, head to the shoe section, and quickly fill their cart with the options that will sell.
A reseller will learn how to take the best photos of their products because they'll do it repeatedly. They also have to keep fewer types of shipping supplies on hand because they will learn what fits their items and only use those materials to keep it simple. The faster you get at sourcing, listing, and shipping, the more profit you can make in less time.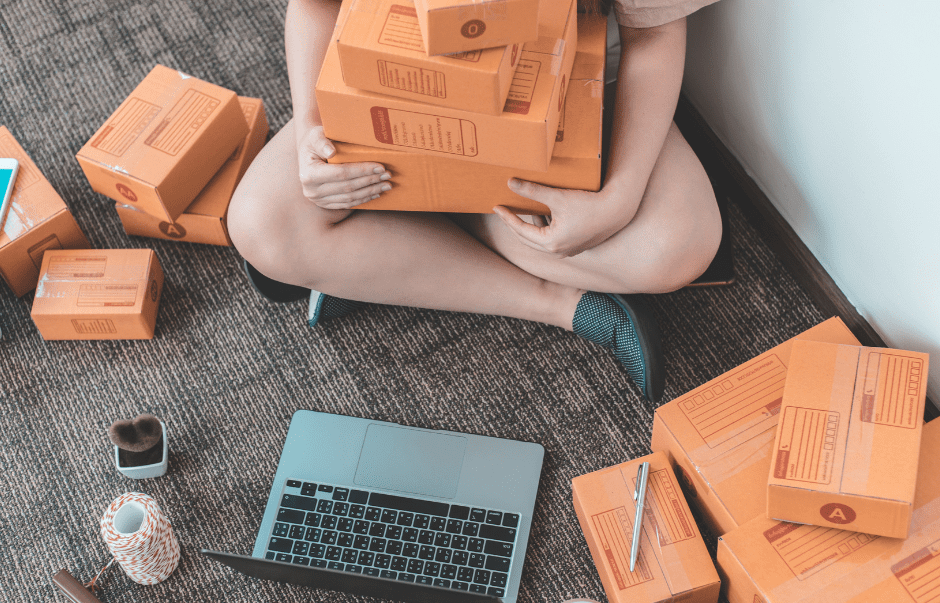 Look For High-Profit Items
The model we use is sourcing low-cost, high-profit items such as appliances or tools. If you're looking to source items for a good deal, it's essential to research comps (what it will resell for on eBay), the quality and condition of the item, and know the highest you're willing to pay for an item. The profit is made in the buy, so you want to buy an item for as little as possible.
Another way to find those items is to look in the free section of Facebook Marketplace or drive around on trash day. Sometimes people want to get rid of an item like an old appliance. It's because they don't want to deal with it once they've got their new one. eBay allows you to offer nationwide and international shipping, so if you're going to expand past your local market, you'll need to learn freight shipping. We ship items on pallets all across the United States.
These are just some of the tips that can help a part-time reseller make a living selling on eBay. When you switch to full-time reselling on eBay is up to you, but make sure you know your numbers before you transition.
Are you ready to make $100 this week? Download our free PDF.
Related Articles
How To Use Facebook Marketplace For Your Reselling Business
How To Start Reselling Shoes For A Profit
Build A Successful Side Hustle Flipping Used Items With The Remaining 72 Hours Of Your Work Week