I live for travel and adventure. That's probably why flipping is the best job in the world for me.
I have the freedom to have my own schedule, but yet I can still make a killer living doing what I love! Amazingly, this past summer we were able to travel across the country with our three kids for 5 weeks.
We picked up $17,150 worth of inventory along the way, and only invested $870! Not only that, we made $23,750 in sales while we were on the road.
To me, flipping really is the most amazing business with unlimited income potential and lots of flexibility with my time.
What Items Did We Pick?
We traveled from Florida all the way to California picking up some pretty awesome deals along the way.
We snagged 14 items, and only invested $870. Our potential sales are $17,150!
So let's break down our road trip haul.
ITEM #1 – Wallpaper Steamer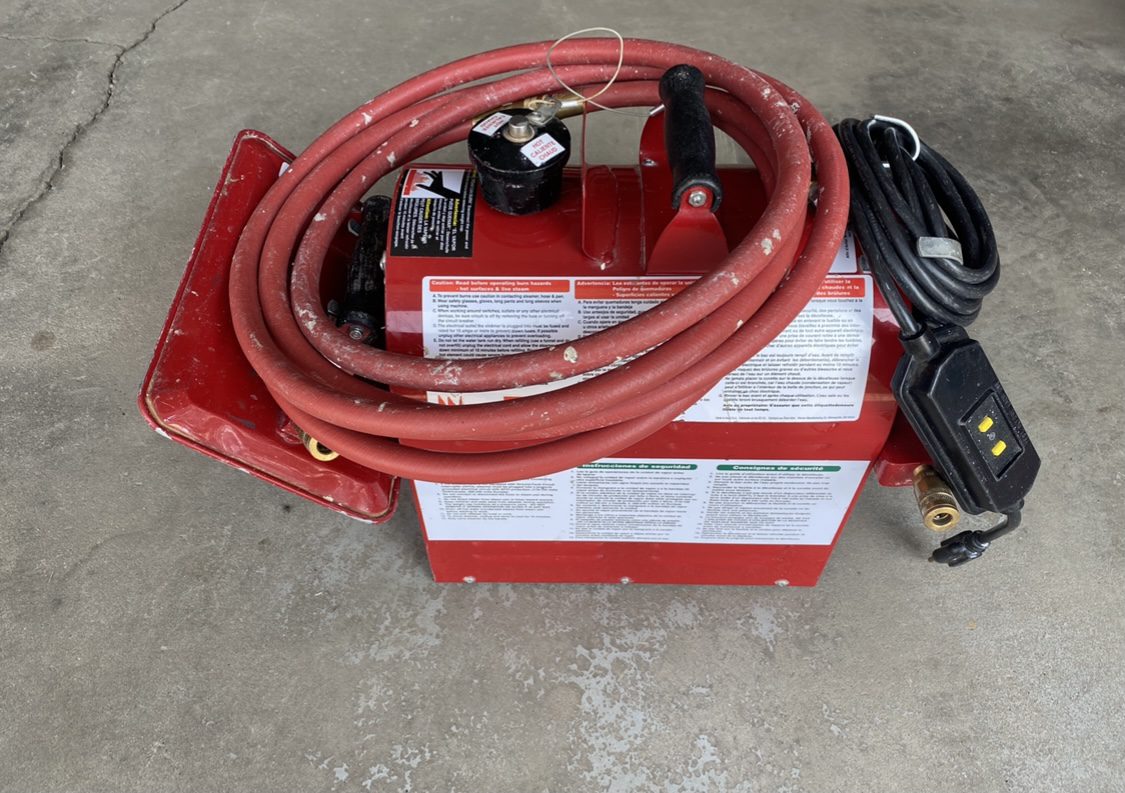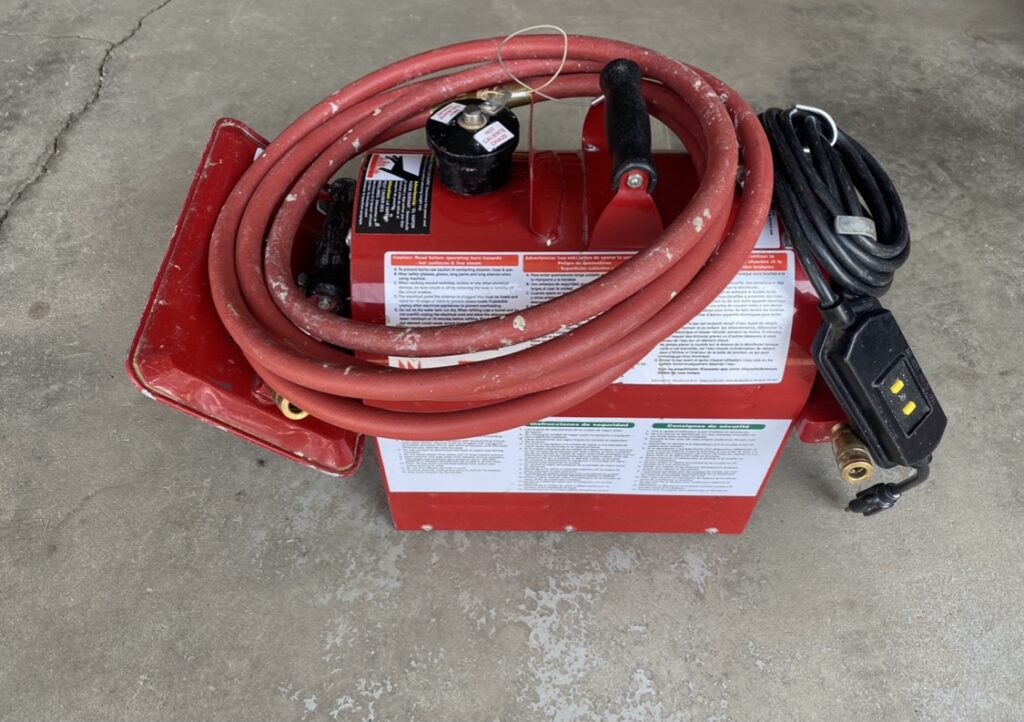 I picked this bad boy up at a Hardware store that was going out of business. We paid just $35 for it and sold it for $750 while we were traveling. I packed it up and sent it out from Arizona.
ITEM #2 – Viking Double Oven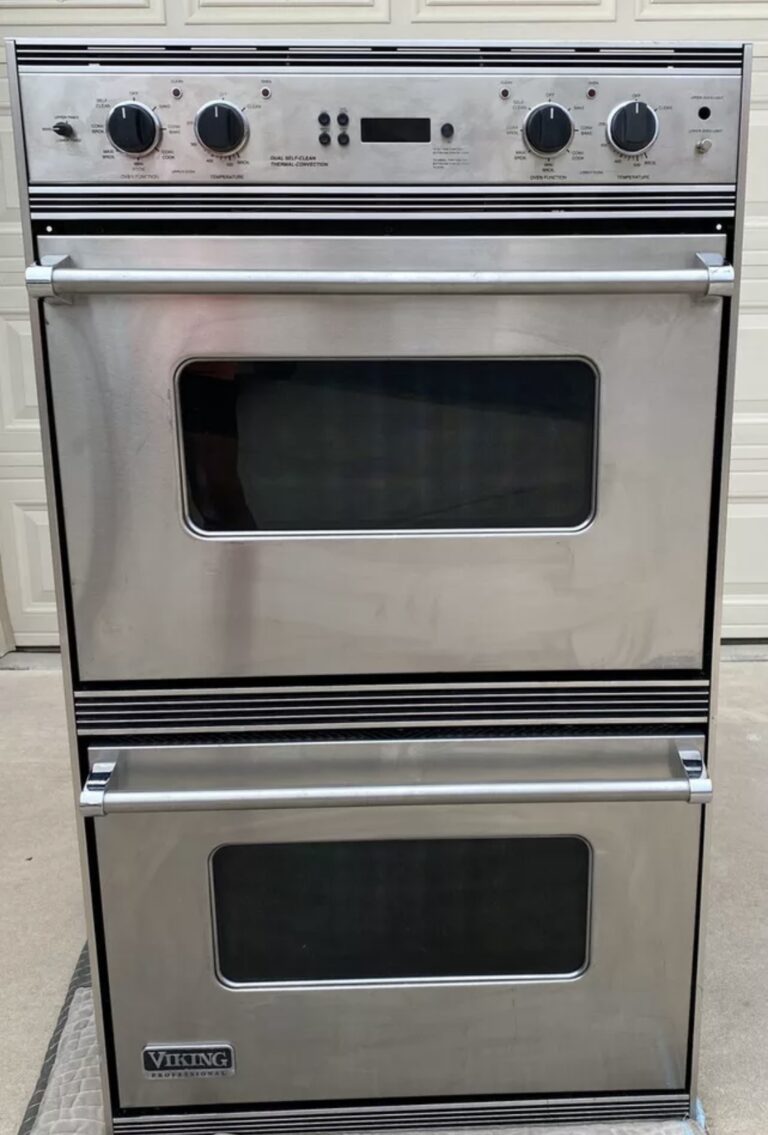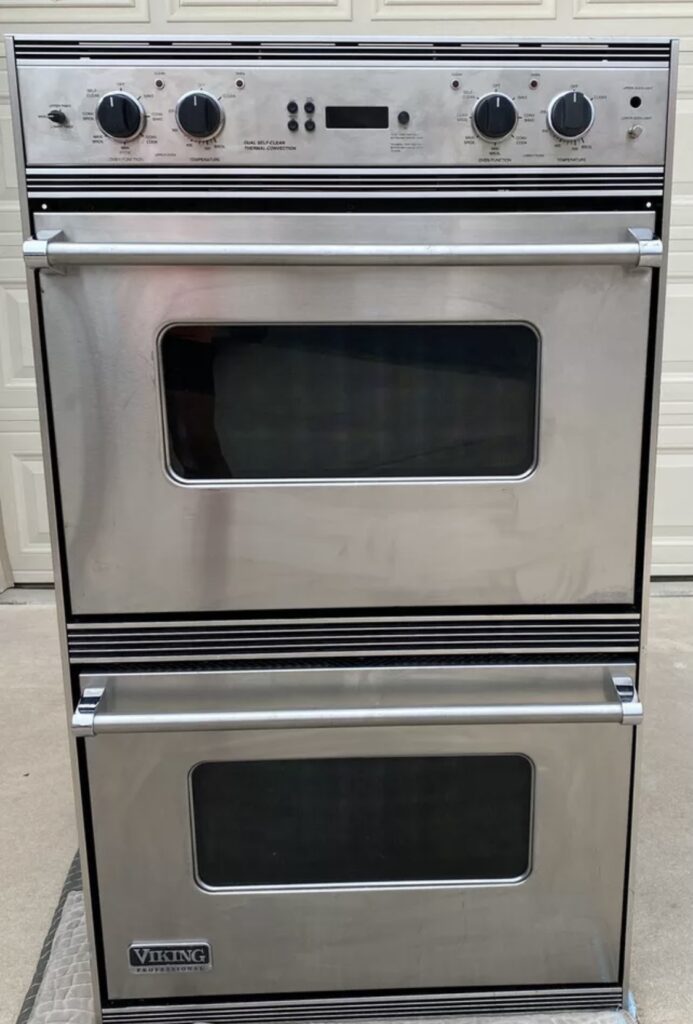 I picked this up with about five other items in a bundle while we were visiting Arizona. This is a funny story. Our friends, John and Stacy, had already gone to look at these and passed up on them because they didn't have racks!
But I'm used to getting items that need a little work. I didn't mind paying $42 for it. I cleaned it up and put the doors back on. It sold for $1200 when we got back to Florida.
ITEM #3 – Commercial Bread Oven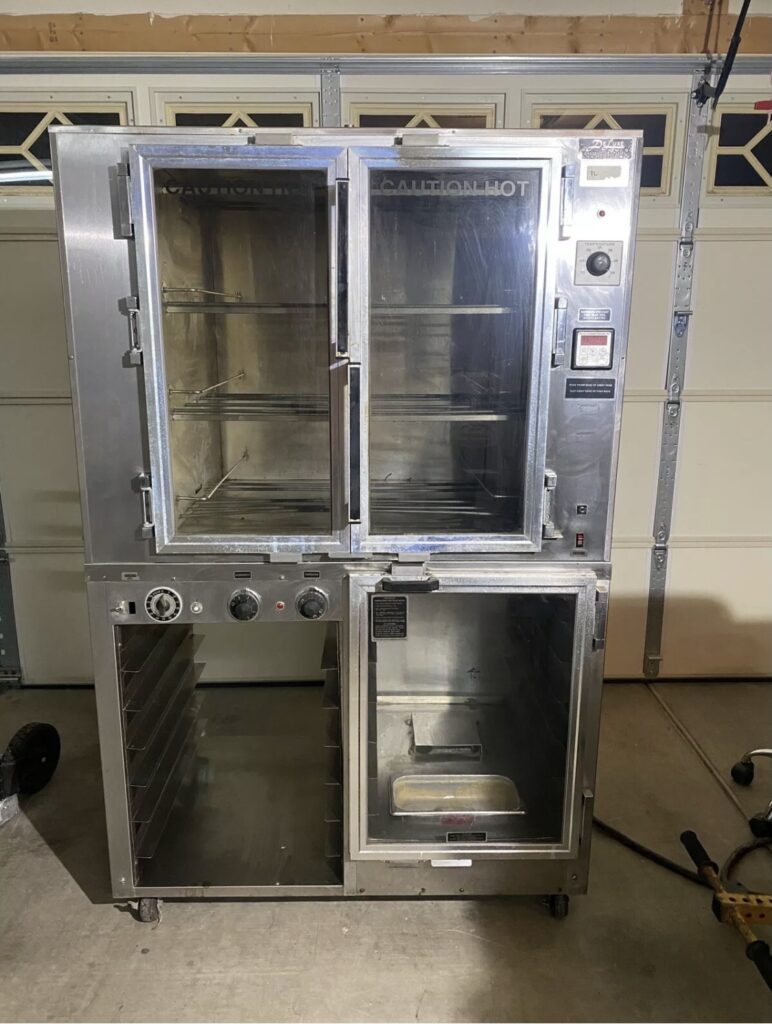 This was another item that was in the group of items we bought together from a storage unit the seller was trying to clean out. We paid $42 for it, put in some elbow grease and we should sell that bad boy for $2000!
ITEM #4 – Vacuum Generator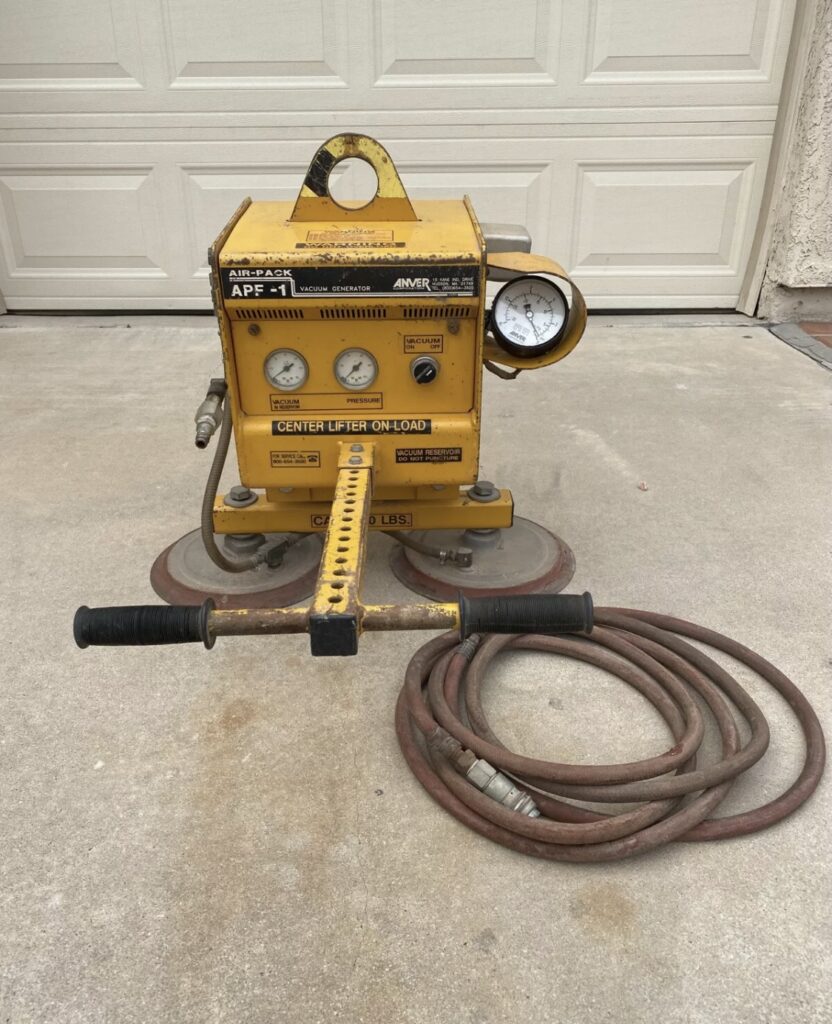 I love finding unique items. This vacuum was something I'd never seen before. But I knew it was expensive retail and it was unique. It has suctions on it and they are used to pick up large pieces of granite. I paid $42 for this one and it should sell for $2,300.
ITEM #5 – Miele Oven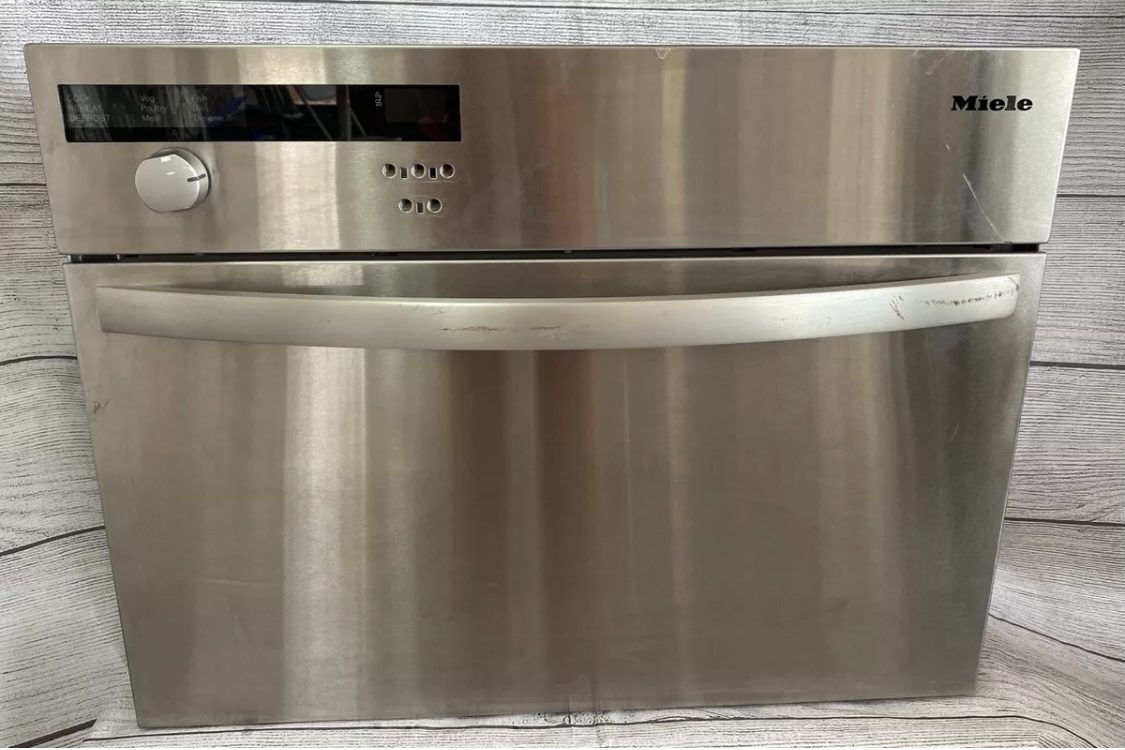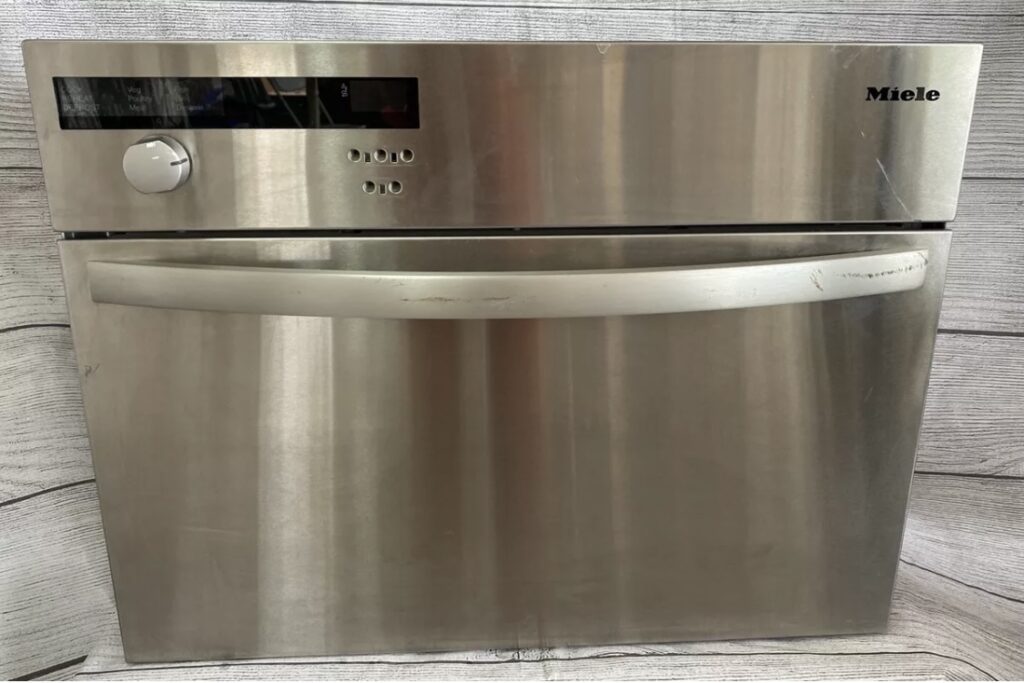 This is a pretty expensive steam oven. This had some buttons that were missing, but retail it was a very expensive oven. We tested it and knew it would turn on even without the buttons, so we are selling it "as is" for $400. No doubt someone will need the parts.
ITEM #6 – Wolf Steamer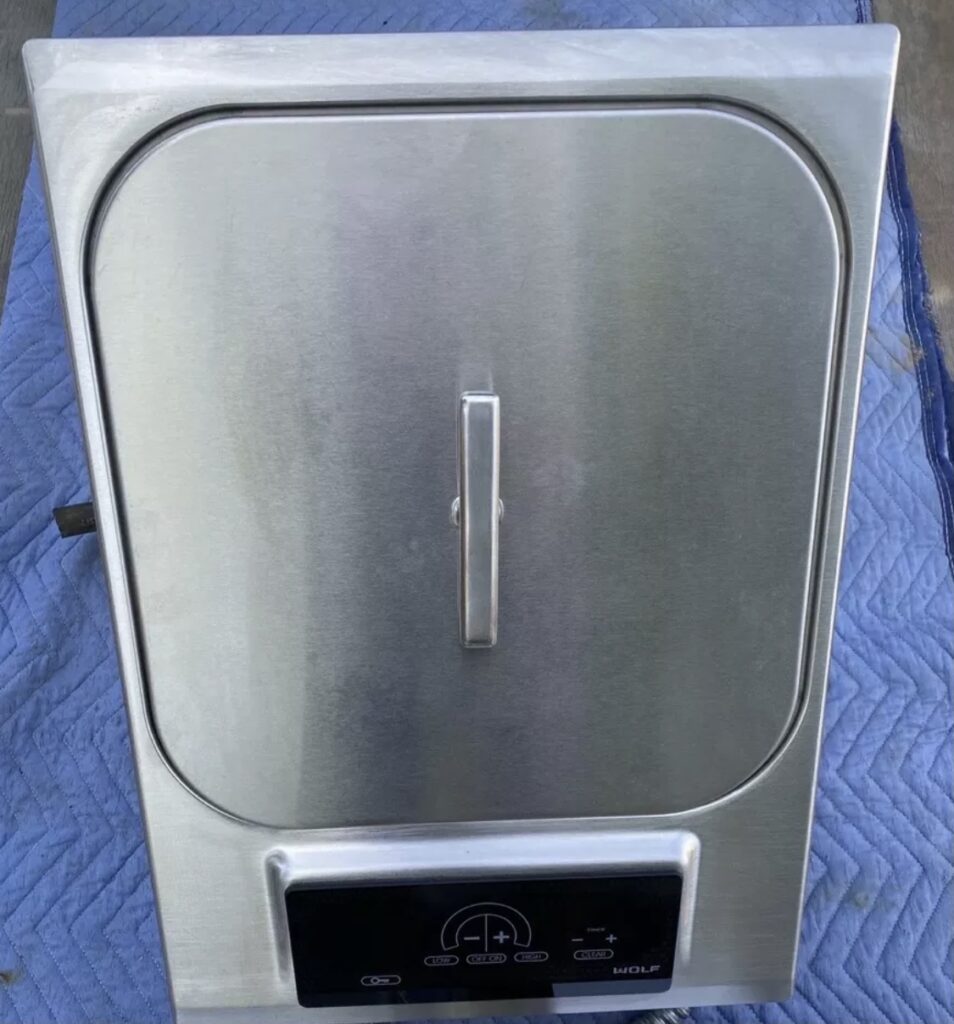 We purchased this for $75. Funny story – I removed these from a house for the people. They couldn't find the breakers to turn off the electric and I got shocked removing them! Don't worry I made it out alive and I should make $750 on it's sale!
ITEM #7 – Wolf Deep Fryer
This one was grouped in with the other Wolf steamer. I picked it up for $75. Wolf is a great brand and it should bring in $750 when it sells.
ITEM #8 – Jenn-Air Bronze Double Oven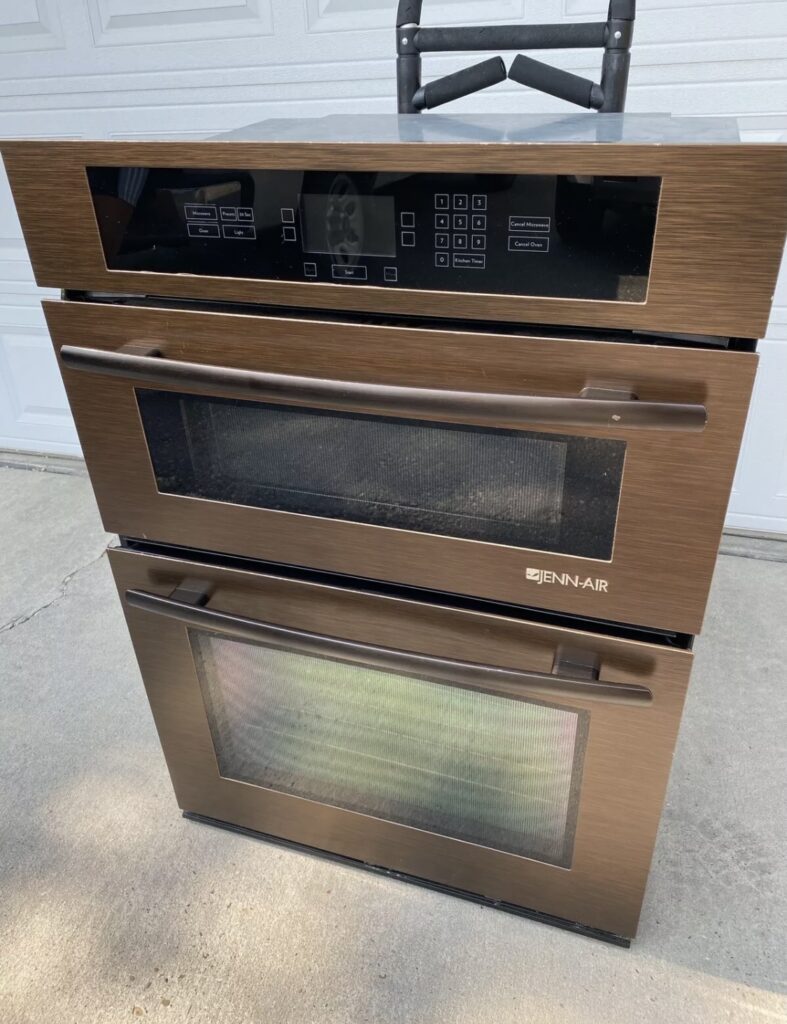 I love selling appliances. With all of the shortages happening with manufacturing, appliances are hot right now! Especially uniquely colored ones like this. I picked this one up for $275 and currently have it listed for $3000.
ITEM #9 – Jenn-Air Cooktop
I sell quite a few cooktops so it was an easy decision to pick this one up for $25. After I clean it up, I will be able to make $1000 on this bad boy. Not a bad return on my investment.
ITEM #10 – SciFit Rehab Bike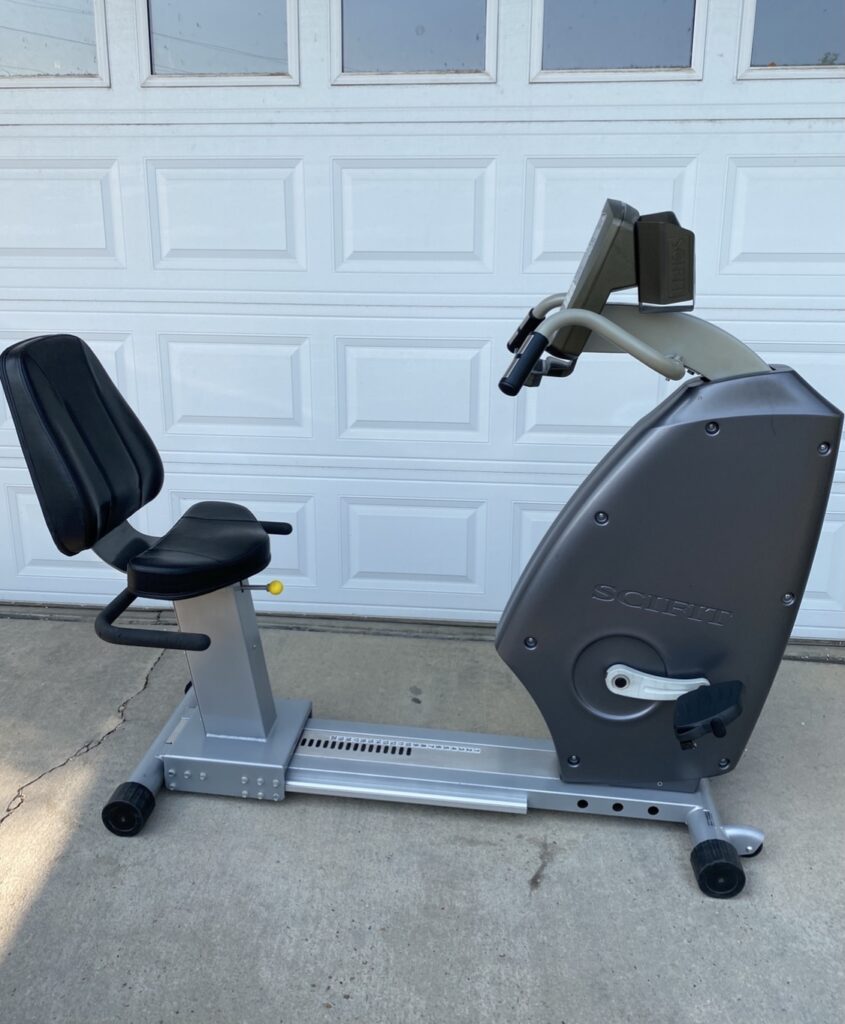 I started out in this business selling exercise equipment so it's a no brainer when I see heavy-duty commercial exercise equipment for sale. I bought this for $1000 and I will be able to sell this for $2500, which is a fraction of what it's worth retail.
ITEM #11 – AirDyne Exercise Bike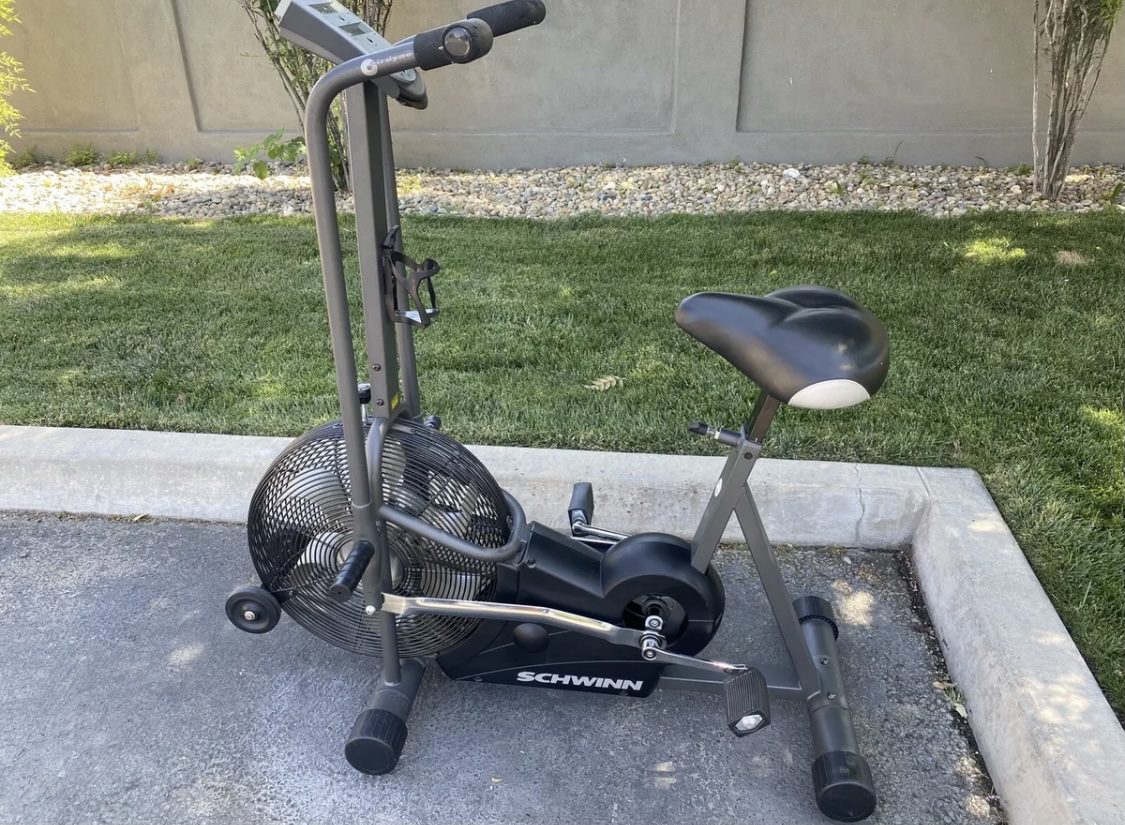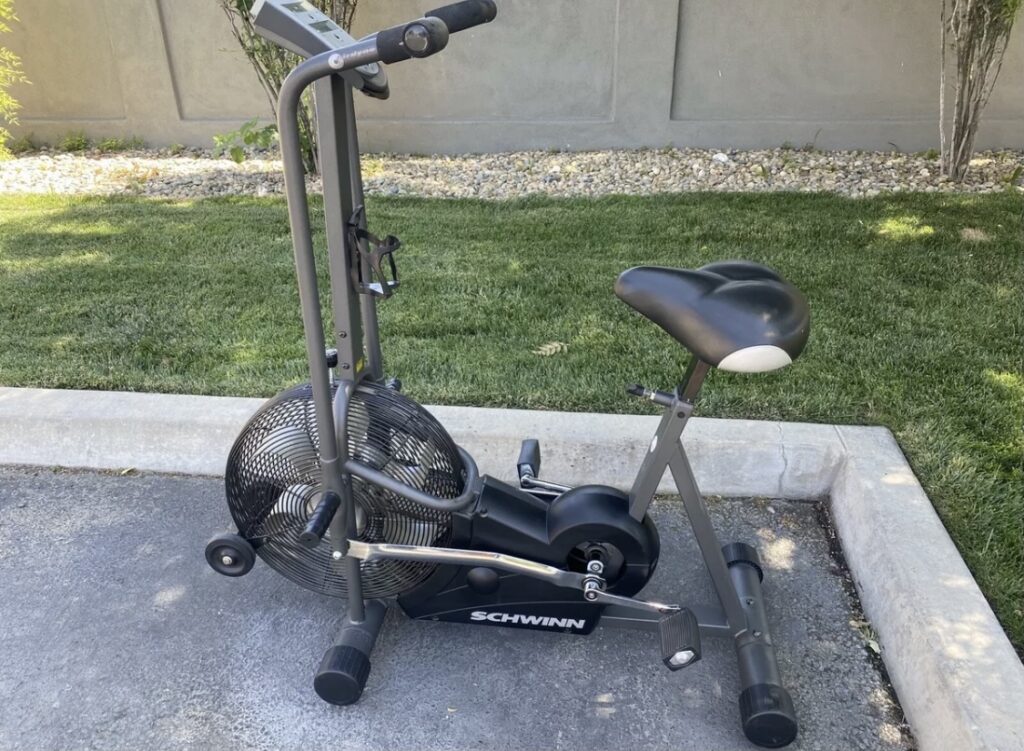 Don't overlook older exercise equipment – they still sell on eBay! We've found and sold so many of these so it was an easy decision to buy this while on the road. I paid $75 for it and it will easily sell for $600.
ITEM #12 – Jenn-Air Stove
We picked this up late at night while traveling through one of the states. It was free so it wasn't that big of a deal that the downdraft was missing. This will definitely sell for the parts! Oftentimes, people are looking for parts to keep their old Jenn-air running. We have it listed for $500.
ITEM #13 – Commercial Paint Mixer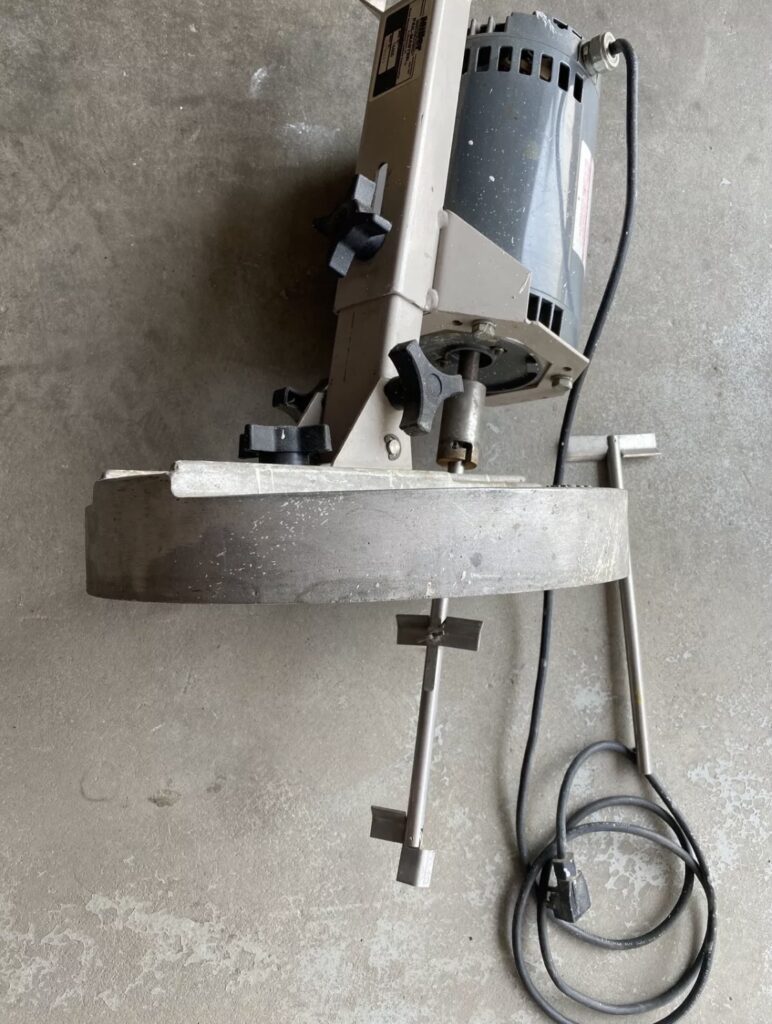 This was another great find we picked up at the hardware store going out of business sale. I paid $15 for it and it should sell for over $500.
ITEM #14 – Tortilla Maker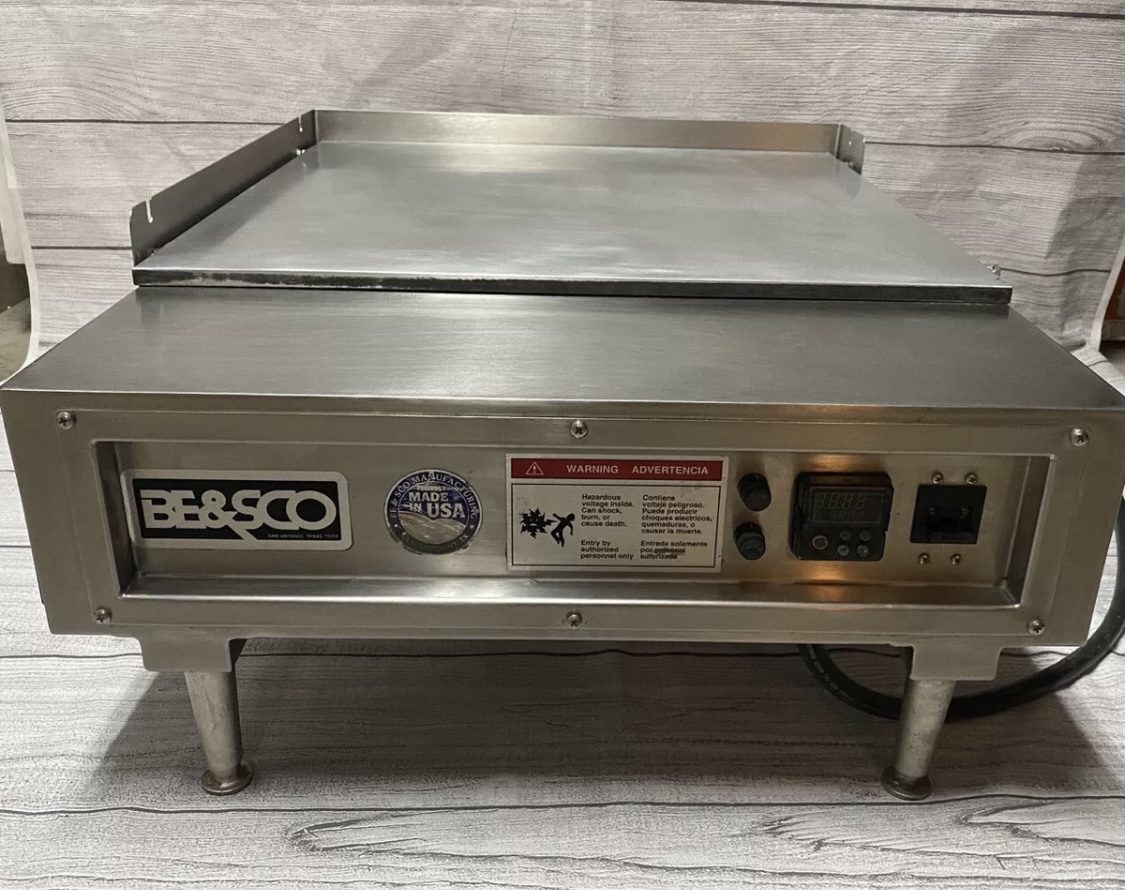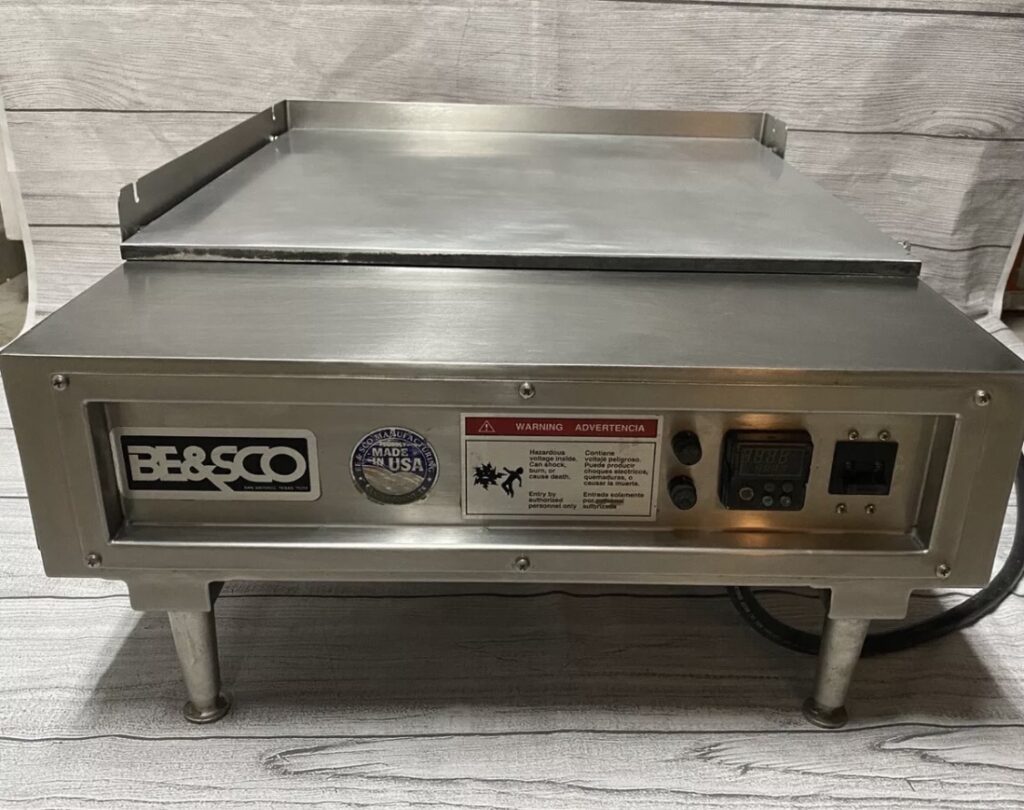 Last but not least, we picked up a commercial tortilla maker. We snagged that bad boy for $25 and it will easily sell for $1,000!
There you have it. Fourteen items picked up on our road trip. We spent a total of $870 of our own money to add $17,150 in inventory to our store.
$23K Flipped On The Road
Not only that, we were able to make $23,750 from the sale of just three items while we were on the road.
The 3 Items included the largest flip we've had so far this year!
The bus wash we picked for $500 and sold for $14,500!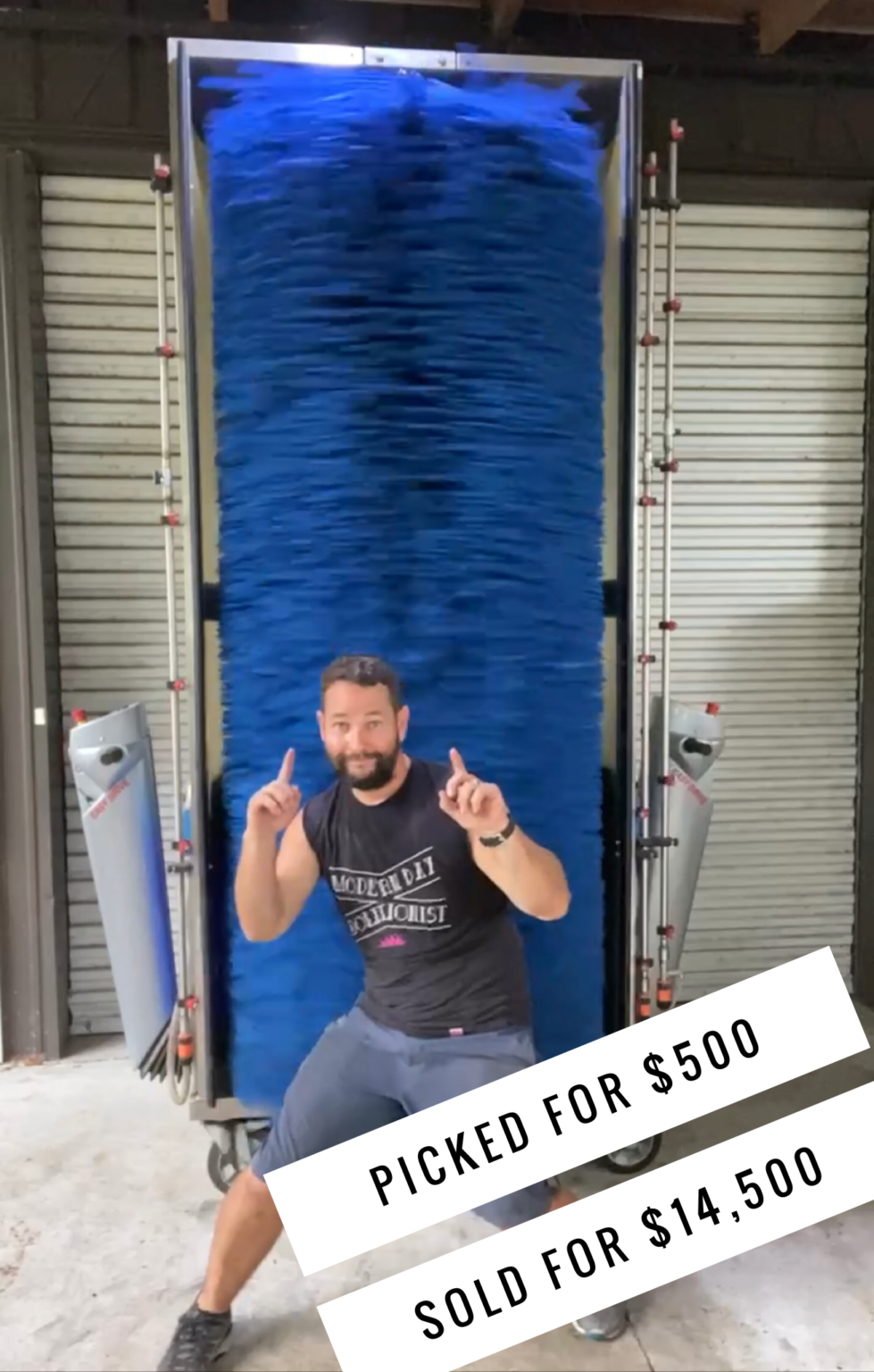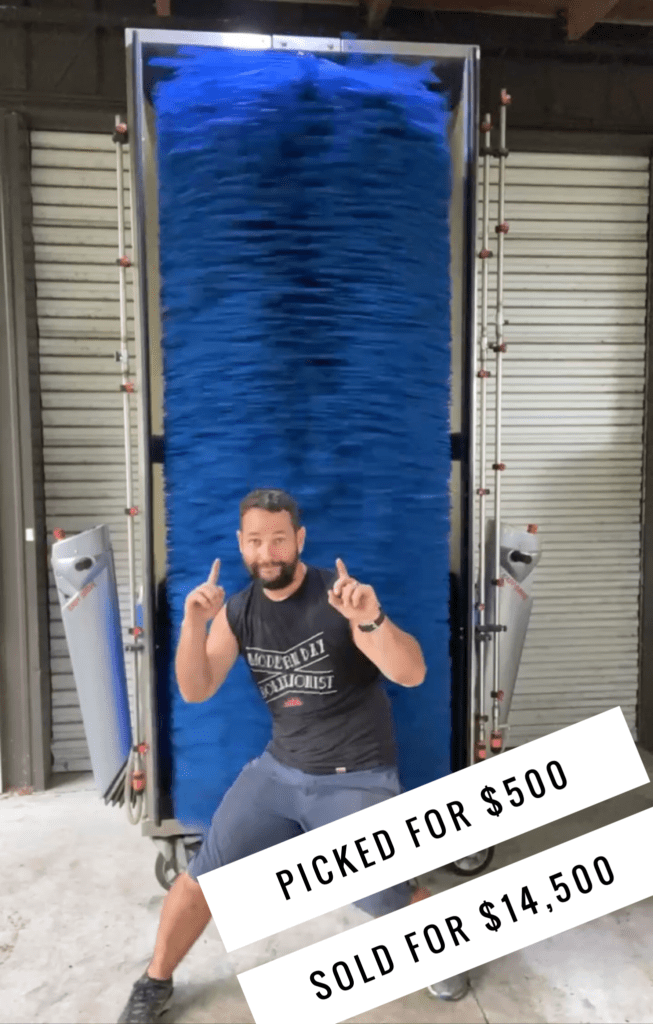 This commercial ice cream machine I picked up for FREE from OfferUP. The seller could not use it because it was 3-phase and she wanted it out of her shop. I was one of the first to respond to her ad so I scooped it up!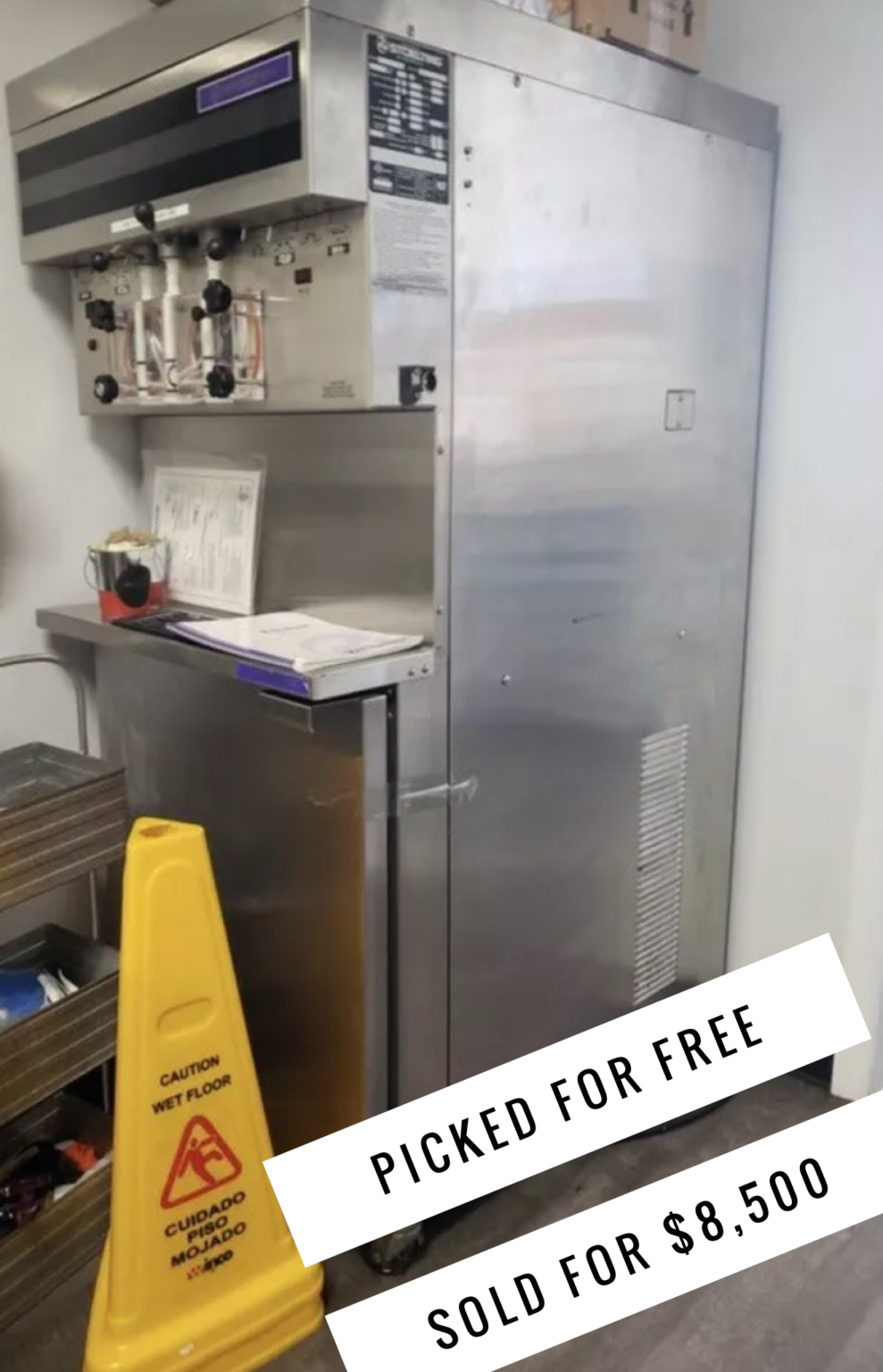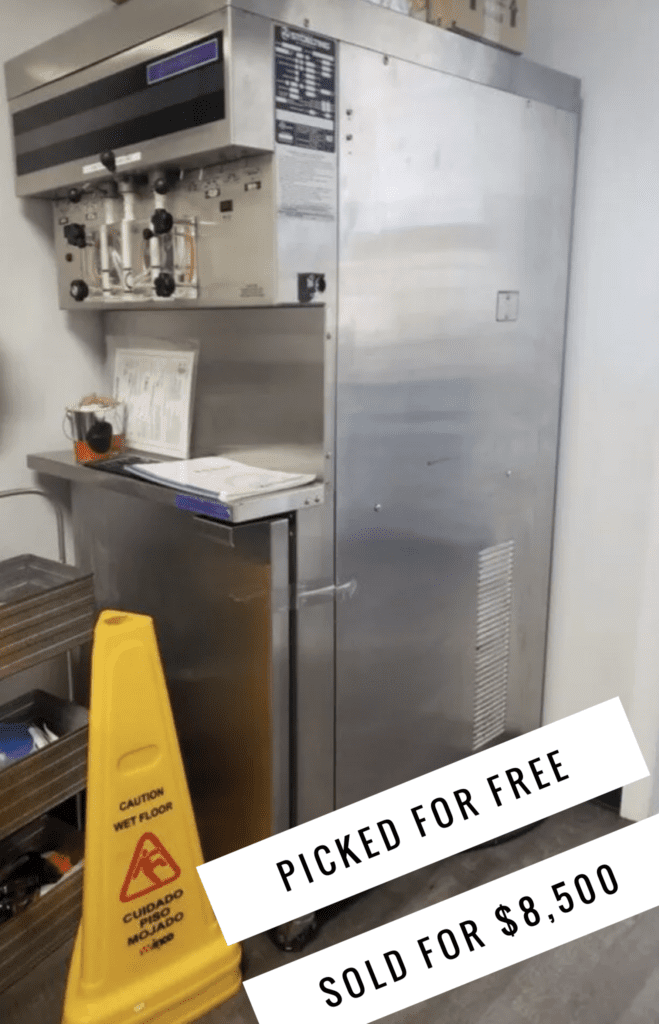 The last item was the wallpaper steamer pictured above. We found it on Offer up for $35, listed it, and it sold the same day it was listed for $750! (That doesn't usually happen, but when it does it's pretty cool!)
I'm pretty stoked that we can travel the country and see all kinds of cool places (like Sequoia National Park, Rocky Mountain National Park, Mount Rainier and so many more!) and find some cool items to pay for it along the way.
We have never visited National Parks before last summer, and if you haven't had a chance yet we highly recommend you do! There are so many fantastic things to see out in nature.
If you think this flipping gig sounds interesting and would like to learn more, check out our FREE WORKSHOP to see if it's a good fit for you!
FURTHER RESOURCES
Download These 47 Household Items To Resell TODAY!
FREE Workshop How To Turn Your Passion of Flipping Items Into A Profitable Reselling Business
RELATED POSTS
How This Working Dad Cut Off 5 Years From His Retire Early Date Because Of Flipping
How This SAHM Makes $1K/Mo Reselling Used Items On eBay
This Retired Couple Made $6,800 Their First 3 Months Of Flipping