What would you do with $25K? 
Buy a new car…
Go on an amazing vacation…
Take a year off work…
Buy a used RV…
You could do quite a bit. 
Now close your eyes with me for a minute.  Imagine…making $25K in 90 days.
Yes, that's right — $25K over 90 days (that's $8,333K a month!)
Today we have a guest post from one of our course members, Adam, who made $25K his first 90 days of flipping. He got a great start when he heard one of our course members interviewed on Side Hustle Nation. 
Then he jumped into Flipper University and he finished off those 90 days with over $25K in sales! 
Well done, Adam! 
In the beginning…
My name is Adam and I live in the front range region of Colorado between Denver and Fort Collins with my growing family. We have a two year old boy who was born in California just before we moved to Colorado, and we just welcomed our newest baby boy into the family.  
We enjoy backpacking, hiking, yoga, disc golf and trying out any sort of new outdoor activity.  Lately, we mostly enjoy changing diapers, catching spit-ups and trying to get some sleep. 
I am forty years old and have always been into cleaning up, refurbishing or fixing old things. I get this from my parents and grandparents who never wanted to throw anything away. We always had to make due with what we had in order to get by.  
Things I learned as a Kid
My father, who was a car mechanic, taught me how to work on cars when I was young, and I've applied those basic skills of wrenches and tools throughout my whole life. My latest past-time gig (besides flipping), is refurbishing and refinishing furniture. 
I especially like the design and look of mid-century furniture, and I have been teaching myself with YouTube and books on how to professionally refinish these old gems. It's a lot of work and patience, but it's a lot of fun! 
I work a full time job working as a manager for a food manufacturing company. I have worked in this industry for about 12 years and love it. I focus mostly on food safety within my company's manufacturing plants, but I also play a role in making product labels and making sure they are compliant with all the food regulations. Just think of all the nutrition information and fine print on the labels of the food you eat, and that is a lot of what I do!  
When I first started selling, I was flipping whatever I could find from around the house, yard sales, and thrift stores. My mom flips items on a small scale so I had some interest in getting good at it. I could see there was some extra money to be made with it, but I wanted to learn more. 
Before I found the professionals (Rob & Melissa!), I was just practicing and doing it for fun. I had made about $1K in sales up to that pont. 
My desire to get better at flipping had me digging around google and I came across Flea Market Flipper. I watched a few of Rob's YouTube videos. 
Excited, Energized, and Inspired
Soon after finding Rob, I heard another of Rob's course members, Stacy, in an interview with Side Hustle Nation. That's pretty much where it clicked for me. 
After that interview, I was excited, energized and inspired and ready for more. 
I started implementing the advice Stacy gave on there. It was simple things I could put into place right away. I immediately started killing it on eBay.
I picked up some of the items Stacy talked about in my local area, but at this point, really had no idea what I was doing. All I knew was that Stacy had mentioned she was clearing $4k/month and up to $8k/month. This got me super motivated to learn what she was doing!
I was also intrigued by the possibility of freight shipping and how that had been a game changer. Just hearing that interview, it gave me the confidence that I could figure it out.  
I listened to that podcast several times and also went and found the one where Nick Loper interviewed Rob.  
Balancing My Time and Education
I was super stubborn at first about paying money to join Flipper University. I thought that certainly I could figure it out by myself. After all, how hard could it be? 
I was finding that I had to read through a lot of garbage on the internet to find answers to questions. It was taking the little time that I had to find out the answers to the questions I had. 
I tried to glean as much info as I could from Flea Market Flipper Instagram, YouTube, and other social media posts. But I was finding that everything was taking me forever to figure out. 
For example, I wasn't sure what the best cooktops were to flip or how to even pack the cooktop to ship it so it wouldn't get damaged during shipping. Or how to part out beds that I was selling. How would I deal with returns or what terms and conditions should I have, etc.?
Googling and Trying to Learn
But, I just needed more answers than I had time to do all that specific research for myself. 
What sealed the deal for me was when I decided to take Rob and Melissa's sourcing workshop a couple of months ago. I took the workshop to see if Rob and Melissa really knew what they were talking about. 
I found out they did!
I really enjoyed the workshop, and I could tell I would be able to get the support I needed from the group if I joined. Now when I have a question, I can just pop into the group and have a great answer from multiple sources within a couple of hours at most. The group has been great for help with dealing with difficult buyers or just wierd stuff that comes up.  
Follow Your Dreams! From Small Time to the Big Time
My mom had  been selling on eBay for years. She came to stay with me last winter for a couple of months and helped me open an account and set me up on eBay. She helped me sell some old speakers and a backpacking stove I had lying around.  After that, I moved to thrifting and garage sales for sourcing. I would flip anything that would make me money.  
I had learned from Rob and Melissa that it was important to build good feedback, so I sold as many items as possible even if it meant I wasn't going to make that much money. I just focused on selling and getting the item out the door as quickly as possible and following up with every sale to make sure they were happy. 
The work I did in the beginning helped set me up with a great reputation on eBay and I've continued to build a great reputation with my eBay account. 
Nowadays I focus on appliances and appliance parts. I also still pick up beds whenever the deal is right (like free or under $100). I will pretty much flip anything if I can make decent money. 
But I've found that moving into freight shipping has really changed the game for me. For instance, the ROI (return on investment) on large appliances is so substantial that I have turned my focus there.
I have very limited time (new baby), so I have to use my time wisely and focus on selling less volume for more of a return.
I also have been thinking about selling furniture since I do really enjoy working on repurposing them, but refinishing furniture is very time consuming. 
$25K in 90 Days 
With all that I have learned, I was able to make $25K in sales in 90 days. It's incredible to think I was able to do that. 
I've continued to learn and get better and better at flipping and I am looking forward to what happens in the coming year.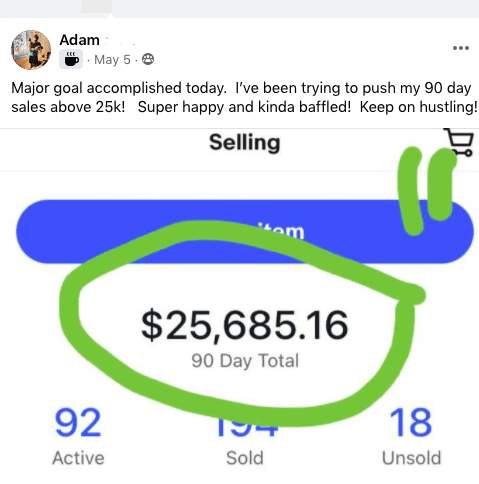 I haven't calculated my total profits, but I would guess my take home on my sales would be at least 50-60%. It hasn't been too bad adding $50-60K to my budget with this side hustle.  
My current goal for this year is to hit $100,000 in sales. I am on pace for this and have been between $24,000 and $26,000  for 90 day sales. Each month, I have been increasing in sales so I might even beat this! 
My Long Term Goal is to Retire Early 
I have been interested in Financial Independence Retire Early (FIRE) since about 2016/2017. Basically, all of the extra money I make from flipping goes directly into my retirement accounts – (i.e. boring index funds). 
My goal originally was to retire from full-time work in about 5-7 years but I've been doing so well I moved it up…to just 6 months! So I will be 40 when I retire from my full-time job! 
Without flipping, I'd have no choice but to continue to work much longer. So this amazing side hustle has been significant in the ability to ditch my 9-5 and do what I enjoy. 
I have been looking for ways to make extra income for the past couple of years, and when I found flipping, everything just clicked.  I thought to myself, "Hallelujah, I've found it!" I had been considering all kinds of hustles like real estate, poop scooping business, hauling junk etc. etc. I'm very happy with flipping and so happy I found it.
High ROI of Time and Money
I have found that the high return on investment includes not only the money investment but time investment as well. The hourly rate often works out to about $50/hour and often much more.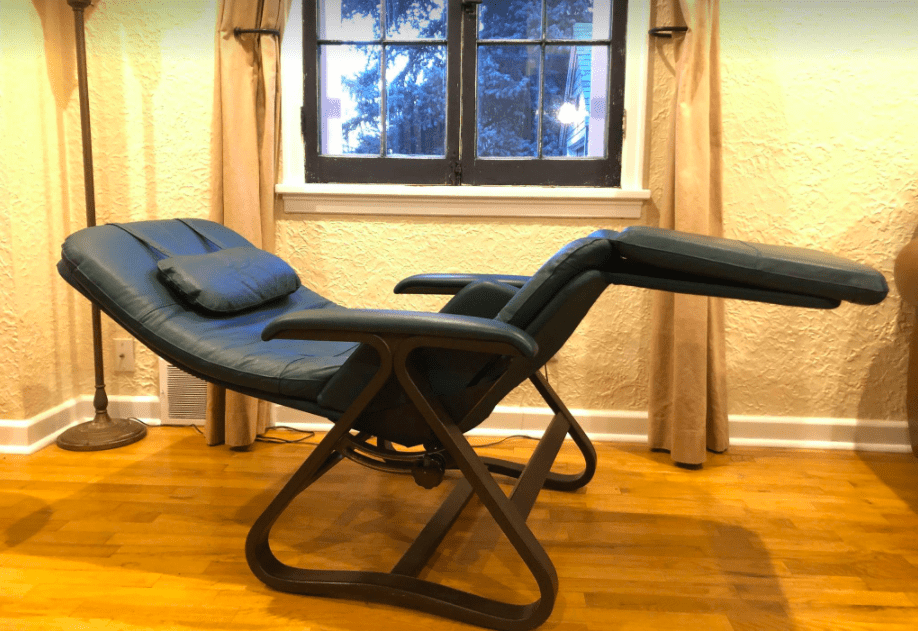 An example of this is I purchased a Zero Gravity Chair that I purchased for $200 and I sold for $1,000. I didn't take much of my time to list it and ship it. I ended up profiting around $800. This was my first taste of a high ROI and it got me energized to see what more I could accomplish.
Working full-time and trying to balance family and side hustle flipping have been challenging at times. So the high profit items works better for me because I don't have to invest as much time into the sale as I would if I sold something small.
To make it work, I spend some late nights cleaning or packing cooktops in the garage, but I've found it's been worth the extra work.
Setting Boundaries
I'm only allowed a certain amount of space in the basement and garage, and I've started to track the hours I work on it so I can come to an agreement with my partner on how much time I get to spend on it.
With anything, there is balance and I think I've found a great side hustle to reach my goal of early retirement. 
I have also been able to meet a lot of interesting and cool people when sourcing.
I've also learned a lot about different types of items, how to fix them, clean them well etc. etc.
One of the great benefits for me personally was learning how to source good deals for myself so I can save money on items for me and my family.
But like anything, any side hustle can take time. I sometimes have to make the choice to sacrifice time for personal things and time away from my family. 
But my goal to retire early is worth investing in flipping.
People Buy the Craziest Stuff
If there is one thing I've learned, people buy the craziest stuff and for good money. That was something I wasn't expecting.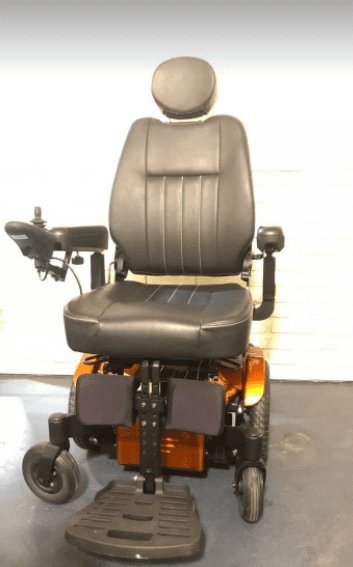 I have been able to sell a vintage fly rod I purchased for $7 from the thrift store for $165 on ebay auction.  I also sold the case for $20. That was a fun one for me because it was early on, and it was just so cool to learn about fly fishing rods and also watch the auction go from $0.99 cents to $165!
I recentlyI picked up a wheelchair for $100 that I sold for $750 plus the shipping. 
I've been able to learn quite a bit about sourcing and I have been able to pick some great items to sell. 
I look forward to the future by taking what I've learned and putting it into practice. Because of the knowledge I've gained, I am on track for retirement in six months. That is something so unexpected but so exciting at the same time.
Adam, we are super excited for you and your flipping adventure. We are looking forward to celebrating your early retirement at 40 and your amazing side hustle that will allow you to enjoy your family. 
What about you? Are you thinking of retirement but don't know how to swing it? Check out our free webinar to see if flipping may be an option for you. 
FURTHER RESOURCES
Download These 47 Household Items To Resell TODAY!
FREE Workshop How To Turn Your Passion of Flipping Items Into A Profitable Reselling Business
RELATED POSTS
How A Single Mom Went From Working Two Jobs To Making $5,000/Month On Her Flipping Side Hustle
How This SAHM Makes $1K/Mo Reselling Used Items On eBay
This Retired Couple Made $6,800 Their First 3 Months Of Flipping