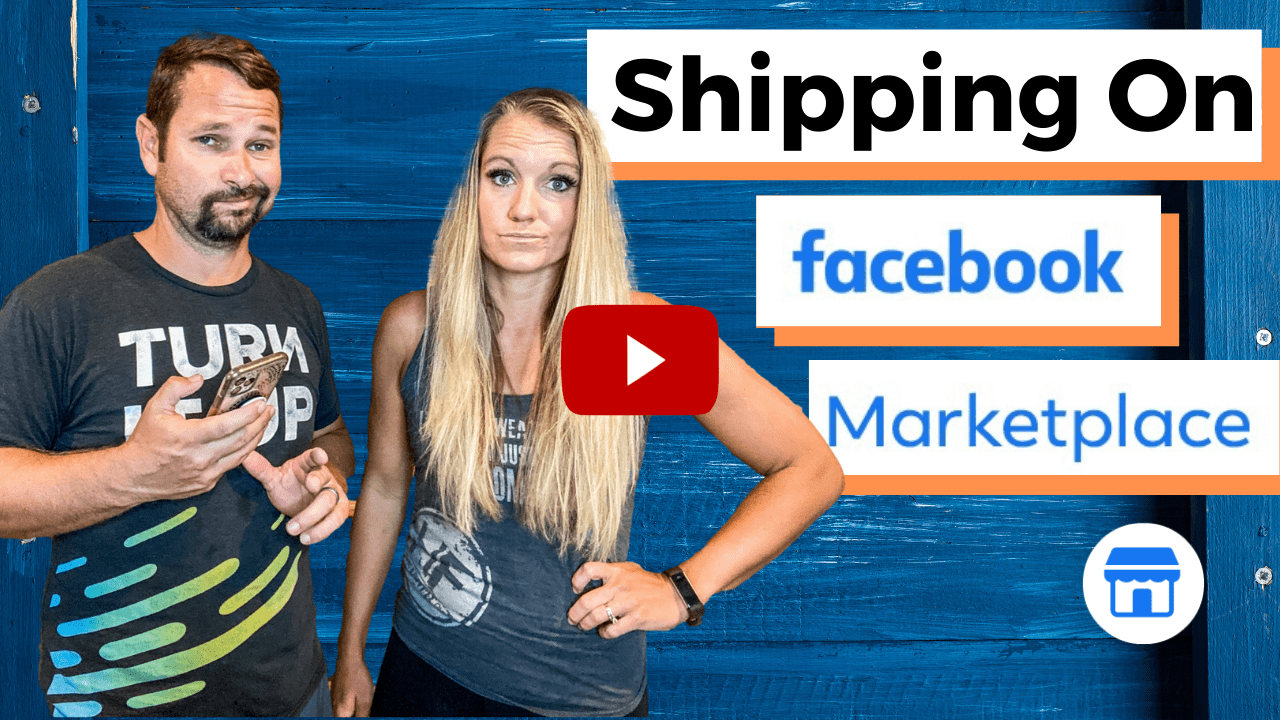 June 03, 2021

Shipping on Facebook Marketplace: Why We WON'T Offer Shipping Yet

A lot of people offer shipping on Facebook Marketplace. We are going to dive into why we don't recommend it.

We have been flipping used items for over 24 years. Melissa and I have taught over 900 people over the last 6 years how to make money flipping used items as a side income or a full-time income.

We love FB Marketplace. It is a place we do sell, and recommend selling, locally. But, we do not recommend offering shipping on Facebook Marketplace at this time.
There is one big reason we don't recommend shipping on Facebook Marketplace
You cannot get anyone on the phone for customer service.
We are NOT against shipping either, we ship stuff all the time on eBay. Melissa and I are flippers that will ship anything. We ship in boxes, we ship on pallets. And, we love the shipping game, but FB Marketplace does not have the customer service that you can get on the phone with a representative and work it out. If you ship something and there is a problem with a sale, you need help to get it handled and solved quickly. We don't do shipping on Facebook Marketplace right now at all because there is no one to help if there is an issue.
They do have a protection plan for buyers, some protection for sellers, but more for buyers. If you are a buyer, I was reading into it, there is protection for items damaged in shipping. This is a big one!
If something is damaged in shipping, normally we submit a damage claim, ask for the item to be picked up and sent back by the shipping company. We get our money back, they get their money back, everyone is happy. But, Facebook Marketplace is telling the buyer if it is damaged in shipping, you get your money back.
So what does that actually look like?
We don't know what that looks like because it is all done with using an automated system.
You can't get anyone on the phone to talk which is a huge red flag for us.
Like we said, we don't recommend it right now. Not that they won't improve in the future, but right now we won't be shipping with FB Marketplace. They are trying to compete with these big platforms like eBay and Amazon. Facebook Marketplace wants to be there, but they just aren't yet.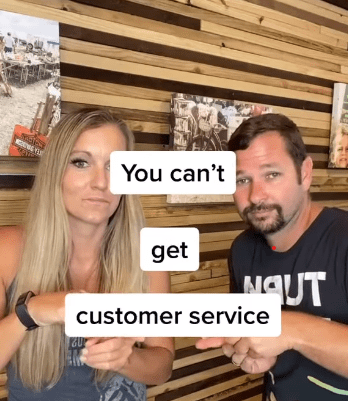 They will not offer the customer support that they really need, in order to be able to offer sales and shipping of sales through their platform.
It's not there yet
FB Marketplace could improve in the future, and I'm sure it's coming. Hopefully they will upgrade and open a call center.
If that happens, we will totally be on board, and will be selling more on FB Marketplace. It really is an issue when you can't get someone on the phone.
Something will get lost, something will get damaged, and you don't want the automated refunds to go to the buyer and you can't even make a claim. You can submit a claim and go through the claim process, but unless you can get someone on the phone, the claim will not be in your favor.
We are experts in our field of flipping. We have done this for years and years and yes, we have had our share of problems.
And when we need to, we NEED to get a customer service representative on the phone.
This is a business and it happens in any business
I have had to escalate issues sometimes to a supervisor to get it taken care of. When you do that, they hear your voice, hear your passion. You tell them your story and you can communicate verbally.
Through email a lot is lost in translation. It might not come out in your favor doing it through email.
The biggest issue is not being able to get someone on the phone to talk it out so they can understand the transaction.
eBay is far from perfect, but they have been looking at both sides and coming up with a solution for a very long time. They have gotten good at it, they are not perfect, but you can get someone on the phone and get things resolved.
Facebook Marketplace hasn't stepped up to let you do that yet. Until they do, we don't recommend shipping your items unless you are willing to take the risk. Maybe you are okay with losing $20, $40, thinking you will just take that loss if it happens.
As long as you know going in, it is your decision.
We sell bigger, higher profit items
We don't want to take a loss on a $200, $500, or $2,000 item. As business owners we just can't do that. We can't stay in business doing that. There is just too much uncertainty shipping on Facebook Marketplace right now.
We will sell and buy locally, we just won't step it up to do the shipping because it is still new.
A possible work around is to have communication with the buyer and go through PayPal. They know how to handle it because they have been doing it for years. PayPal has seller protection too.
Just because we aren't shipping on Facebook Marketplace, we will still be reselling
We love reselling, and will be reselling forever. We love eBay, OfferUp locally, Facebook Marketplace locally, we use Mercari a little bit. There are so many platforms these days.
You can totally have a side hustle flipping used items, or even a full-time hustle.
Check out our FREE Workshop to get started with your flipping side hustle today!
FURTHER RESOURCES
Download These 47 Household Items To Resell TODAY!
FREE Workshop How To Turn Your Passion of Flipping Items Into A Profitable Reselling Business
RELATED POSTS
How A Single Mom Went From Working Two Jobs To Making $5,000/Month On Her Flipping Side Hustle
How This Working Mom Paid Off Two Vehicles From Her Flipping Side Hustle
How This Retired Couple Made $6,800 Their First 3 Months Of Flipping
FOLLOW THE FLIPPING ADVENTURE: