Sourcing can be overwhelming when you're just getting started so let's talk about how to stop the overwhelm when sourcing items to resell.
If you've ever gone to a yard sale or thrift store you might walk around and see so much stuff and feel overwhelmed about how to tell what a worthwhile thrift store buy is. If you know what to look for though, you can find some gems among the junk.
You're not alone, this feeling is common. With so much stuff it can be overwhelming to decide what to concentrate on. That's totally normal for someone new to the business. Don't let it make you quit.
It could also be something you're interested in. If you like fashion, but don't know much, you can learn what brands sell well. If it's fun and you enjoy it, it's worth the time to learn.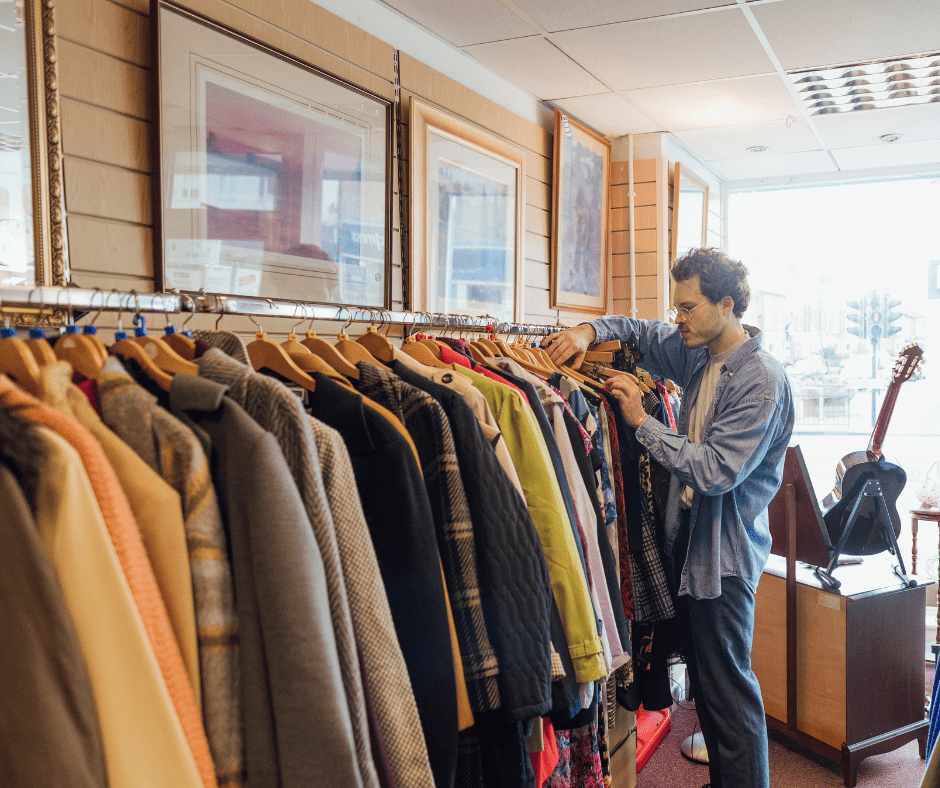 Look For Stuff You Know
You can't look everything up or you will be in the thrift store all day, so we recommend starting with what you know. If you are super into a sport, look for equipment in that area because you likely already know its value. If you are a mom and are familiar with baby stuff like strollers, cribs, and equipment, look for those items.
Sourcing items you are already familiar with in terms of brands and pricing can help you cut down the lookup time. Look at categories you know because of your hobbies or career to bypass the time of looking up comps.
For example, if you are a hair stylist you could look for curling irons, flat irons, blow dryers and other things that are expensive and relate to your industry. You know the expensive brands and you know what looks commercial. The commercial kinds can always sell for more.
Expand Your Horizons
Once you've learned a niche, maybe pick one or two more and expand your horizons. Start looking for something that looks expensive or commercial. It could be a big item, or it could be something made really well. Stainless steel items are usually worth more money. Antiques could also resell for a pretty penny.
Pick one or two of those items, make a mental note, and walk away to check comps for what they are selling for. That's how you build your library of knowledge. Next time you see it at a thrift store or yard sale, you'll know if you should walk away or not.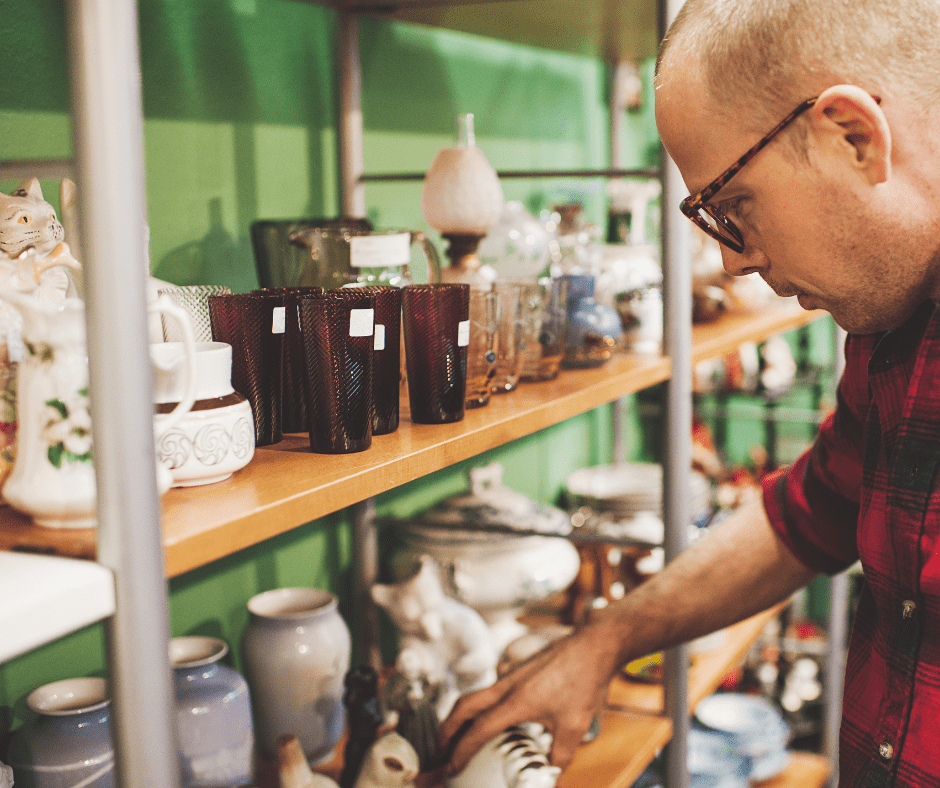 Commercial Items Sell Well
Commercial items often sell for more than residential items. A commercial treadmill built for a gym is going to be higher quality than one built for home. If you look at ProForm treadmills they are like five times the value of home treadmills but they do the same thing; one is a commercial and one is a residential.
You will make more on a commercial model because it's often small businesses purchasing them used instead of new.
Repetition Is Key
The more you practice this skill of looking up items and learning the value, the easier it will get to know the price when you go to the store. Your money is made in the buy, so it's worth checking comps to know it's worth purchasing before you hand over any cash. Practice this skill and you'll get better at it. The more experience you have, the less overwhelmed you'll feel.
Once you start doing that, it can help you conquer the fear of sourcing being overwhelming.
Show Notes
Follow us on Instagram: https://www.instagram.com/fleamrktflipper/
Check out our FREE Workshop: https://courses.fleamarketflipper.com/flipper-university-workshop-webinar
You can find us at: https://fleamarketflipper.com/
FURTHER RESOURCES
Let Us Find High Profit Items FOR You!
FREE Workshop How To Turn Your Passion of Flipping Items Into A Profitable Reselling Business
Download These 47 Household Items To Resell TODAY!
RELATED EPISODES
How To Resell Electronics – Interview W/Chris Schroeder