Furniture refinishing can be a profitable flipping side hustle, and we're stoked to talk to Jen Talley with Perfectly Imperfect Furniture to get a look inside of her business and to see some of the amazing stuff that she's doing. She's got some tips on how you can do the same thing.
How Did You Get Started In This Furniture Flipping Business?
Jen says she started eight years ago and it was almost by accident. She and her husband had just bought their first home. They had been renting and needed to fill their home with furniture so they went to the big box stores and purchased furniture, which was expensive. After a year the furniture started falling apart so she started thinking about what she could do for herself. She had a desk that was previously used for one of her kids so she decided to paint it. That led to going to rummage sales, looking on the curb, looking at thrift stores, and trying to find quality pieces that were better than box stores. Plus she could make them fit her style.
It quickly became a passion and she grew her love of furniture flipping. She slowly started listing on Facebook and Instagram and it blew up.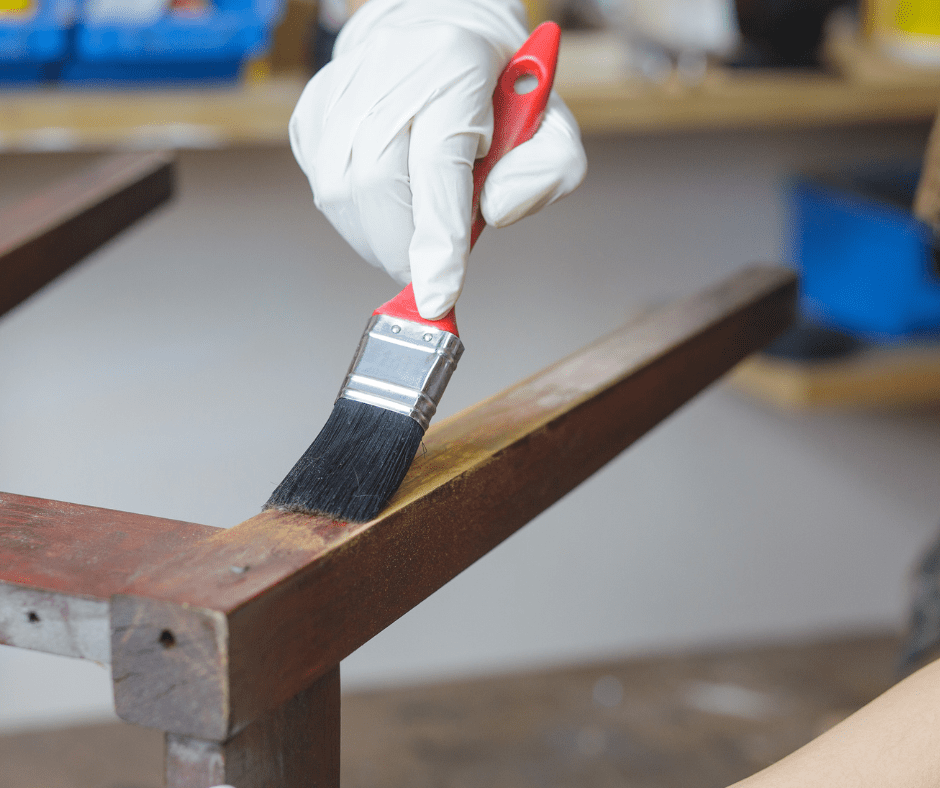 What Type Of Furniture Are You Drawn To?
Older styles with real wood are just built better, and Jen says she loves the really old antique vintage pieces. She also likes mid-century or even eighties furniture. It doesn't necessarily have to be old for her to do it, but it needs to be good quality.
How Did You Make The Transition From Side Hustle To Full Time?
Jen says the transition happened organically. After she did a few pieces she got better and then she had friends and family saying she should share her work out to the world. She started a Facebook page. Word of mouth was everything. She had a few clients that bought her pieces and shared with their friends and family.
She had been a stay-at-home mom so her life was always busy and she had to be available because her husband works in health care. Flipping furniture allowed her to help provide a little bit for my family and still be available for her kids.
The more she did it, the more the business grew.
Do You Have People Pre-Ordering Your Creations?
Jen does custom work but also does pieces she wants to do. When she has people ask if she can find certain pieces and she puts them on a mental list and if she can ever source them and isn't too busy, she will do that for a client.
Where Are You Finding Your Pieces?
Thrift stores, yard sales, and the side of the road are where Jen sources for her items. She has a few go-to thrift stores that have the good pieces so she hits them up a few times a week. Facebook Marketplace is another go-to for sourcing.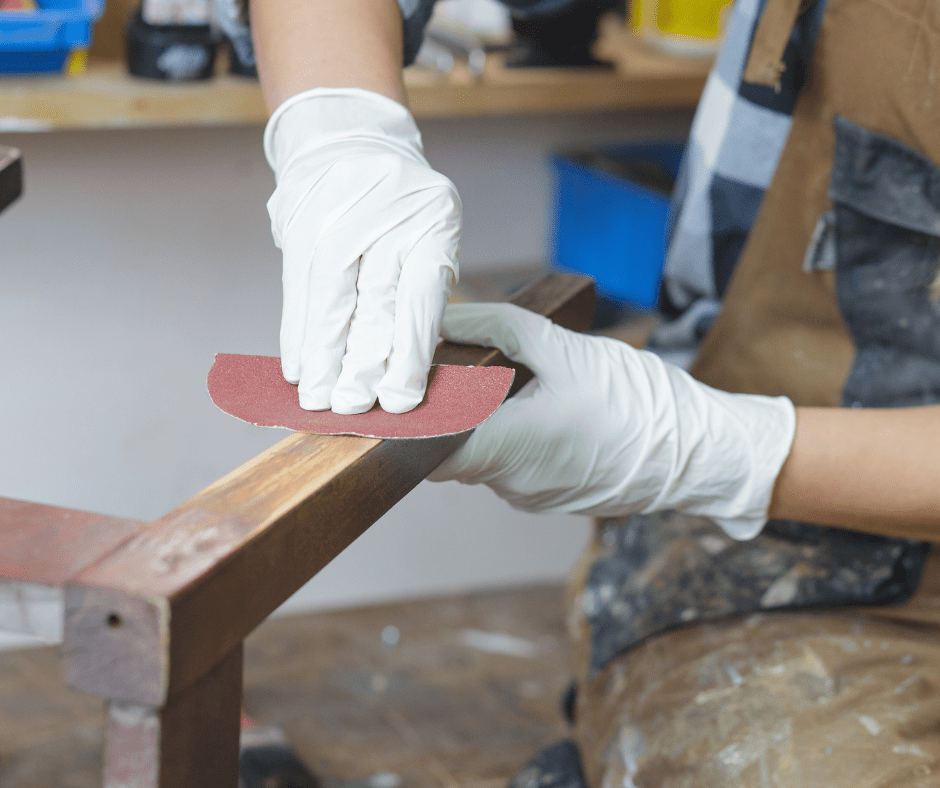 What Was One Of The Harder Obstacles To Overcome?
Jen says picking the right pieces and knowing what to look for was hard. In the beginning she took anything even if it was a curbside find or cheap piece. She ended up with a garage of half-junk. The more she got into it, the more she learned what furniture to look for. It's okay to say no.
The other key piece was finding her own style. There are a lot of refinishers out there but the comparison game isn't good. Find your style and stay in your lane, she says.
Where Do You Store Your Pieces?
Jen has half a garage filled with furniture and two storage units. And she also uses part so of her house to work and store furniture.
How Long Does It Take To Finish An Average Piece?
As she's learned the skills, Jen has gotten faster at doing the pieces. It comes with experience and repetition over time. She can finish a piece that doesn't require a lot of repairs within a couple of hours. A lot of the time is waiting for paint to dry, cure, stuff like that. For custom pieces, she usually says a one-week turnaround time is needed.
How Did You Learn To Do Repairs?
It's all trial and error. When she started, her husband helped her learn all the tools and do some of the repairs. Now she relies on Google and YouTube.
Where Do You Sell Your Pieces?
Jen sells most of her pieces on her Facebook and Instagram page. She has a good following built up on her Facebook Business Page and usually sells from there versus Facebook Marketplace.
Do You Ship Furniture?
Jen has shipped furniture twice to a client who arranged the shipping for herself because it was expensive.
What Tips Would You Give Someone Looking To Grow A Following?
Word of mouth is everything. Make sure you're providing a good product. It doesn't have to be perfect to get it out there, but it has to be quality work. Don't undervalue or underprice your work, but be open to starting a little bit lower and increasing as you gain exposure.
Jen's whole business is built on perfectly imperfect style. She stands behind that one hundred percent when people are buying vintage furniture or painted furniture or refinished furniture. In her opinion, they're not expecting it to be perfect. If they wanted it to be perfect, they would go to the big box stores and buy that furniture.
Do You Have A Favorite Paint?
Jen used Annie Sloan chalk paints in the beginning and still uses them. But in the last year, and a half, she's moved to Melange Paints based out of Sugarland, Texas. That's what she uses, 95% of the time. She also uses Shackteau Interiors milk paint.
Give Jen a follow to learn more about her business and to see some pictures of her finished pieces!
Show Notes
Follow Jen on Instagram: https://www.instagram.com/perfectlyimperfectfurnitureres/
Flip It For Christmas Challenge
Appliance Flipping Course: http://applianceflipping.com/
Follow us on Instagram: https://www.instagram.com/fleamrktflipper/
Check out our FREE Workshop: https://courses.fleamarketflipper.com/flipper-university-workshop-webinar
You can find us at: https://fleamarketflipper.com/
FURTHER RESOURCES
Let Us Find High Profit Items FOR You!
FREE Workshop How To Turn Your Passion of Flipping Items Into A Profitable Reselling Business
Download These 47 Household Items To Resell TODAY!
RELATED EPISODES
A $1,300 Return Request On eBay?! How To Handle Returns
Is Selling On Facebook Marketplace Still Safe In 2022?