"I don't have the time for a side hustle. I'm working full-time." Sound familiar? You wouldn't believe how many emails we get from people who say they can't be successful flipping used items because they don't have the time.
We are here to tell you, we've helped hundreds of people who have been successful flipping while working a full-time job. And our Flipper U member Charlie, is one of them!
Charlie has a full-time job, a wife, 4 kids, and 2 dogs. He's making money flipping and you can too!  
So How Did He Do It?
Glad you asked! Charlie has been using flipping to add some extra cash to his budget – $10K to be exact. Charlie decided the only one responsible for his success in flipping is himself.
So, he committed himself to learning how to flip, engaging in our course members group, and he's been making some great money along the way!
Yup, he's getting it done and along the way he's been enjoying some extra cash in his budget to pay down his student loans and take a nice vacation with his family. 
Let's Hear The Rest Of Charlie's Story…
My name is Charlie and I am a 40-year-old father of 4 boys. My boys are ages 6, 9, 15, and 16. My wife is a Nurse Case Manager working at a practice dedicated to adults with special needs. I have an MBA with a concentration in finance.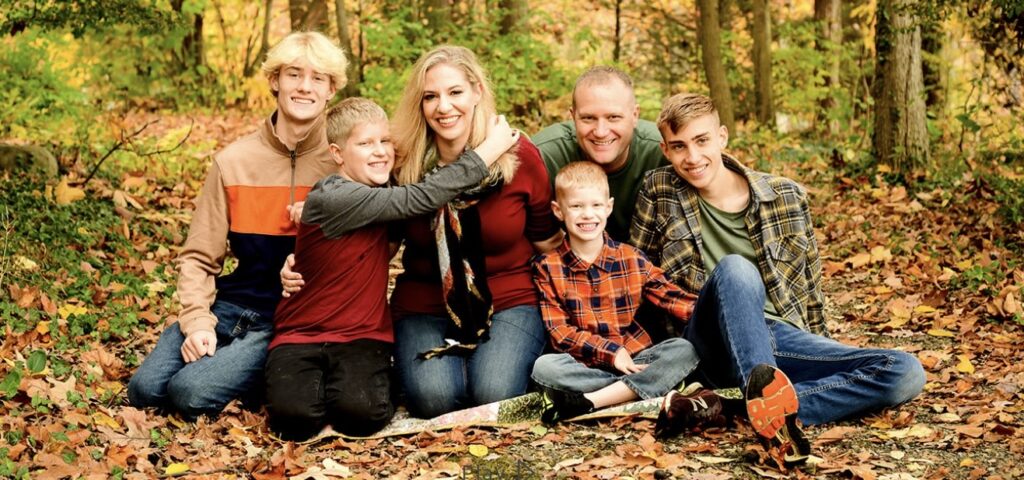 Prior to 2019, I owned my own business where I taught families how to qualify for the most financial aid resources. I also taught finance and economics part time at a local private university.
In 2019, I closed my business and quit teaching to work in banking. I currently work as an Implementation Manager for one of the world's largest commercial banks.
Lastly, my guilty pleasure is that I love Minecraft. I have played for years and now also have a YouTube channel where I make Minecraft videos. Maybe someday I'll start another channel as a way to show my flipping journey.
Beginning My Flipping Journey
While running my own business, I pretty consistently read self-help and self-improvement material and books.
I remember listening to a podcast by Gary Vaynerchuk, probably in 2012 or 2013. He talked about how pretty much anyone could earn a few hundred extra dollars a month going to garage sales and flipping items on eBay. Because my income from my business was inconsistent, I looked into it as a way to make a little extra cash.
I toyed with the idea and went to a few yard sales, but I realized pretty quickly that spending $1.00 to make $10.00 was not something I wanted to do.
With that in mind, I did some research online and stumbled onto Flea Market Flipper. I wasn't convinced at the time to invest in Flipper University. But, I continued to follow Rob and Melissa over the years because the concept was inspiring.
Running my own business was a drain on our family's finances. I started working in banking in 2019 and our financial situation started to improve. It was slow at first as we paid off debt, then rapidly as we were able to shift debt payments into lifestyle improvements.
At The End Of 2020
We decided it was finally time to upgrade our home. A family of 6 plus a dog living in a 1,500 square foot, three-bedroom, one bath house was not ideal.
As you may recall, housing prices are increasing at insane rates. We were fortunate to have a friend who was selling his home that matched everything we wanted in our new home. We were able to buy it from him directly without going through realtors and the normal channels saving us a ton of money and headache.
Once we moved into this new home our cushy financial situation no longer felt quite so cushy. So, I again started looking for ways to make a little extra cash in my spare time.
And, this new home is 4,000 square feet and has a 2 car garage so I have a little bit of space. My search quickly brought me full circle to Flea Market Flipper. This time, the idea of spending the money to invest was much less of an issue and financial burden, so I took the leap.
Getting Started Flipping
Our friend who owned our current home is a university professor. He went on sabbatical (1 full year of vacation away from teaching and research) to the other side of the country. He should have returned in the summer of 2020 but due to Covid he did not return and has shifted into a full-time remote position.
When he agreed to sell us the home, he included a great deal of furniture and other items he did not want to move across the country. For the items he didn't take, and we did not want to keep, I looked for ways to sell them. I sold a good amount of used furniture and household items.
A couple of our biggest surprises were two sliding boards that came off of a rickety old playset in the back yard that we sold for $100.00 each and a car trunk cover (hatchback cover) for a Subaru that we sold for $85.
That got me started flipping and the rest is pretty much history. I have sold quite a few things since then. But I seem to gravitate toward Pilates Performers, Total Gyms, and Nordic tracks.
Knocking Out My Student Loans
I have been working my flipping side business with a plan to use the proceeds of flipping to pay down my student loans. I have just over $28,000 in outstanding student loans and my wife has about the same amount.
Have we been paying down our student loans yet? No. But we used funds to take a vacation at the end of the summer and I bought my wife a really nice vanity for her to use when "getting ready" in the mornings.
Even though we haven't started paying down our student loans, the extra income has been a huge help in allowing us to have some cushiness in our budget.
Beyond that, learning how to find, negotiate, and acquire items at good prices has been a huge benefit for me personally. I have gotten items for free or cheap to use for myself and my family. I have also acquired items for free or cheap that I have turned around and donated to those in need. It is extremely satisfying to know a family needs something and I can go out and find it for them at little to no cost.
I cannot say enough good things about the Facebook group that we have access to beyond the material in the course. I've learned so much from the community and value everyone in the group so much.
The course is good, don't get me wrong, but it is just a starting point. The group is the icing on the cake if you will. Without the group, the course by itself wouldn't 'taste' quite so good.
The Good, The Bad, and The Ugly of Flipping
I love knowing that I can spend a relatively small amount of time to acquire an item and turn around and sell it for several hundred dollars. I only spend a small amount of time compared to the amount I make.
Learning this business model of selling higher dollar items and less volume has been amazing. I've been able to take the time that I have available and bring in some great income into our budget.
One of the drawbacks to flipping is that I have 4 kids, a wife, and 2 dogs, and I work a full-time job. My wife is also working a full-time job. With all of the other things that go along with this… time is not something I have in abundance. So, I do have to take up time to learn how to flip, find and acquire items, clean and list them, and ship them.
Time management is crucial in this business, especially if you are doing it as a side hustle. Consistency and making good use of my time has been something I've been working on to be successful in this business.
People Buy the Craziest Stuff!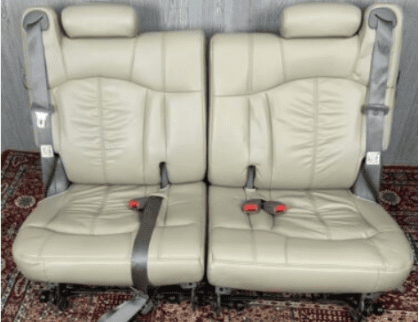 One thing I've learned in this business, is people buy the craziest stuff. They buy things I never thought would even sell. The other thing I've learned is there are so many free things people can acquire to flip that you don't even need money to start this business.
One of my crazy flips was a set of 3rd row seats for a Chevy Tahoe. I picked these up for free and sold them for $295 plus $177.47 shipping.
I also sold a Panasonic Core Trainer that I also picked up for free. I sold it for $150 plus $155.59 shipping. (The guy lived 1 hour away so "shipped" via "private carrier" which was myself and kept the shipping fee.)
Next, I sold an Airsoft Tank. I purchased it for $10 and sold it locally for $50.
Lastly, I sold a Backflow Preventer Pressurized Vacuum Breaker that I got for free along with two other items. I almost threw it away because I didn't think it was of value, but quickly realized with some research it was worth some money! I sold it for $115 plus $33.76 shipping.
How I Almost Said No to Flipping
I went through Flipper U training super-fast when I got the program. My first thought after watching all the training was that I already knew a lot of the material and I had just wasted my time and money.
In fact, I actually e-mailed Rob and said this wasn't for me and asked for a refund. He encouraged me to give it a try, work on sourcing the right items at the right buy cost, and to get engaged in the Facebook group.
Great advice – I'm so glad I took it!
Conceptually, I thought I knew how to flip items before I found Flea Market Flipper. But since taking the course and being involved with the course members group, I have been learning how/where to source, how to negotiate, and how to ship freight items. This was huge!
The Facebook Group Is Worth Its Weight In Gold
I didn't know how important it would be. The support has really helped me overcome some of the challenges that come with flipping.
The cost of the program was never really an issue for me. Time was definitely a factor for me. I knew from the start it had to be super profitable on a per hour basis or I couldn't commit to it.
From watching Rob and Melissa's video's over the years, I knew there was a way to make this work and I wanted to learn how.
I've been flipping for just shy of 6 months now and I've grossed $9,703.33 on eBay. I've sold some things on Facebook Marketplace as well so I'm probably just over $10,000 now.
If I factor in fees, shipping, and the cost of acquiring the items I've made about $7,000 net so far. For the small amount of time I put in, I can't imagine there's any other way to make this much money (legally).
My Advice to Beginners
I cannot overstate the importance of being involved with like-minded people and having a support system where you can ask questions. The cost of this program would be more than worth it if the only thing you did was get access to and be able to engage in the Facebook group.
However, you won't get anything out of it by just being there. You MUST engage. You must ask questions, share what little you know, share your wins and your losses, and cheer on those who are here with you.
Abundance! There is more than enough. You don't need to fight over items to acquire and sell. Never overpay or think you just must have something. This is where you will make mistakes.
Speaking Of Mistakes, Don't Be Afraid To Make Them
I've made mistakes. Everyone makes mistakes. Learn from them and move on.
You and only you are responsible for your success and or failure. Take the steps necessary to learn what is required for you to succeed in this and adapt it to your situation.
Commit and stay committed to this one thing until you've mastered it. Avoid distractions and shiny objects. Take the time to learn and put what you learn into practice; you won't regret it!
Awesome Charlie! We are so happy you stayed the course, learned the skills and are killing it with your flipping side hustle! We can't wait to see how well you do this year!
Flipping is an amazing side hustle – one of the best in my opinion. So don't forget to check out our free intro webinar to see if flipping could work for you!
FURTHER RESOURCES
Download These 47 Household Items To Resell TODAY!
FREE Workshop How To Turn Your Passion of Flipping Items Into A Profitable Reselling Business
RELATED POSTS
How This SAHM Made $1,000 Her First Month Of Flipping Used Items
How Corporate Dad Makes $5K-$7K/Mo Flipping Items On The Side
This Retired Couple Made $6,800 Their First 3 Months Of Flipping