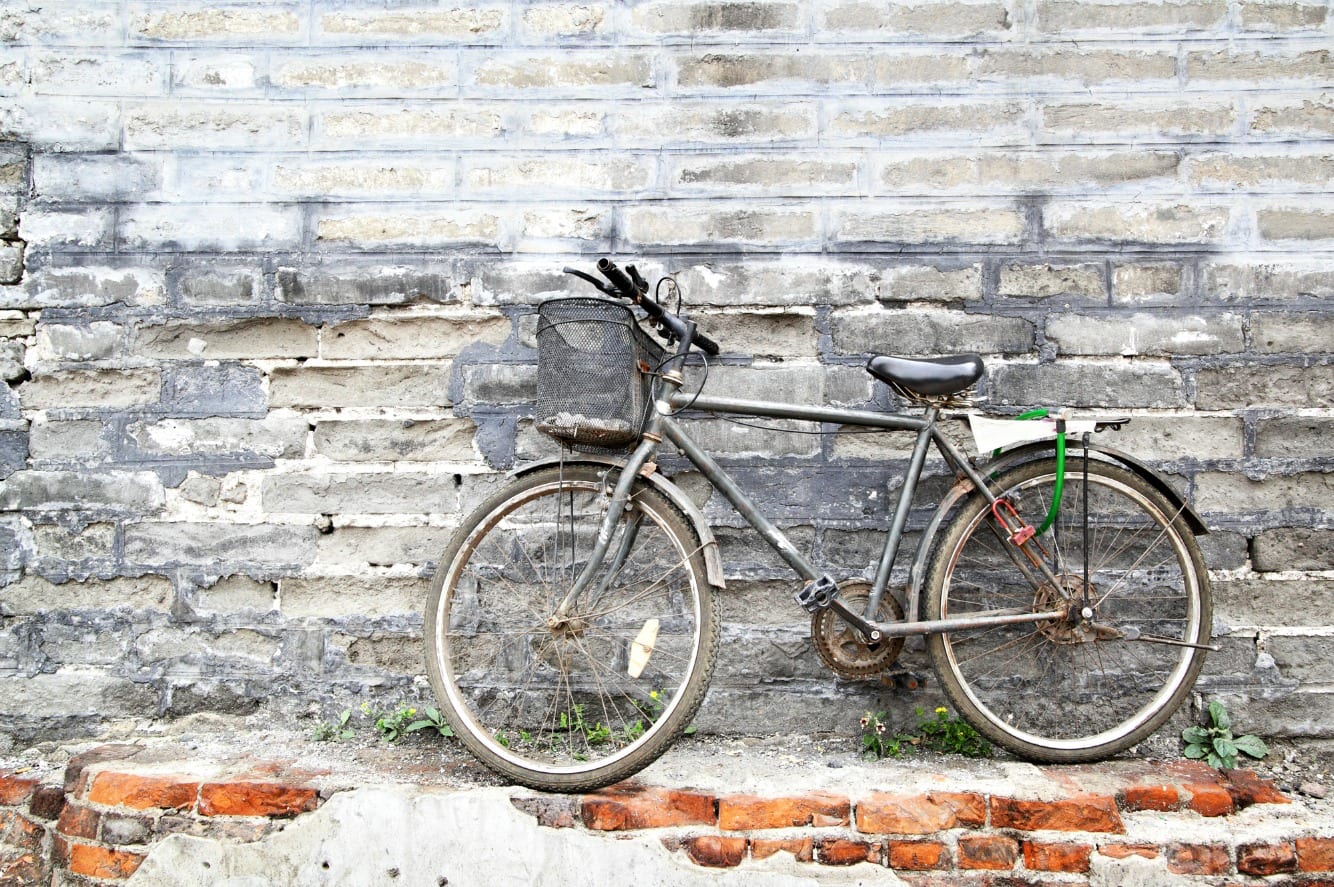 February 08, 2019

What We Flipped To Make $4,245 Last Week
What We Flipped To Make $4,245 Last Week | High Profit Vs High Volume
Last week was a great week to be a flipper!
We sold 5 items that totaled $4,245 in sales!
We love selling low volume higher profit items because it allows us to have more time freedom then the smaller profit higher volume model.
Instead of cleaning, taking pictures, listing and shipping 500 items to make that profit, we were able to do it in just 5.
Don't get me wrong, I know a ton of awesome resellers who kick butt with the high volume model! We just choose a different method.
So let's dive into what we flipped las week!
The first sale was a Cadillac part. I bought a whole bunch of parts from a vendor at the flea market at one time. So it averaged about $5 per part. Sold this guy on eBay for $100!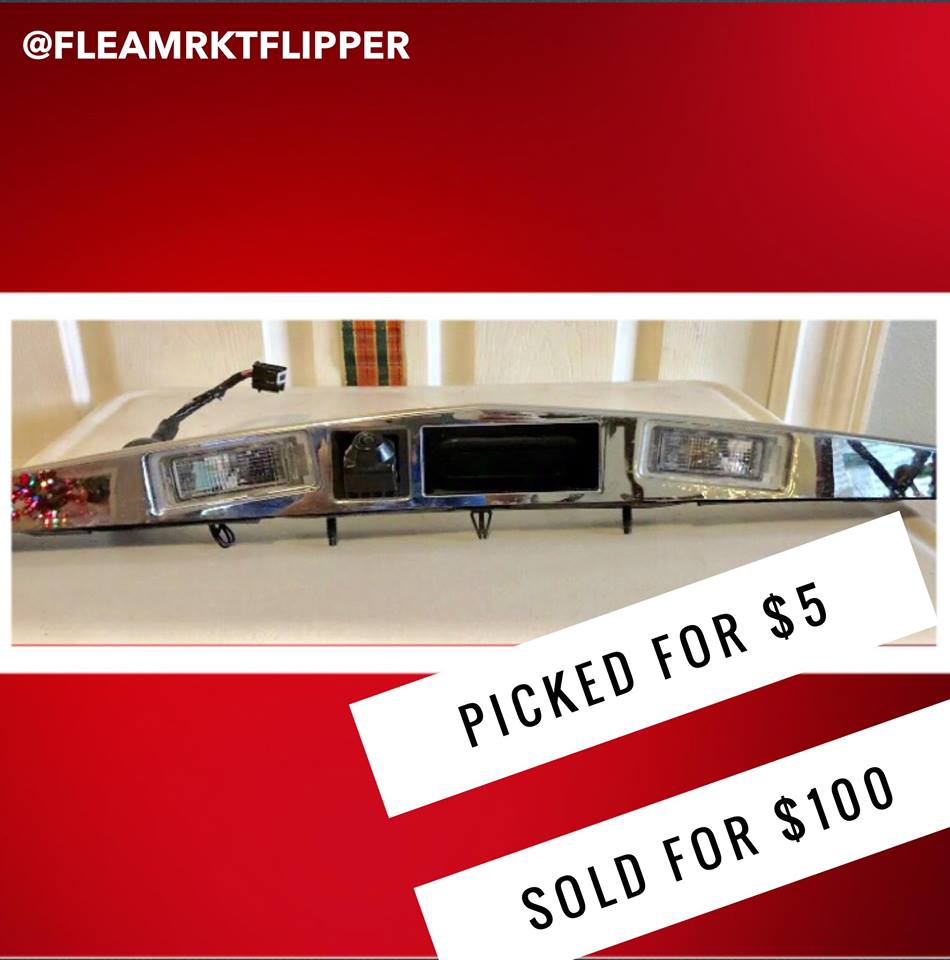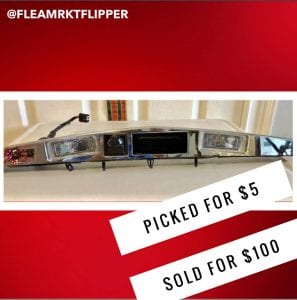 The second flip of the week was our largest one! It was a commercial steamer! Something that is used in a commercial kitchen I believe. I paid $125 for it and sold it on eBay for $3,000!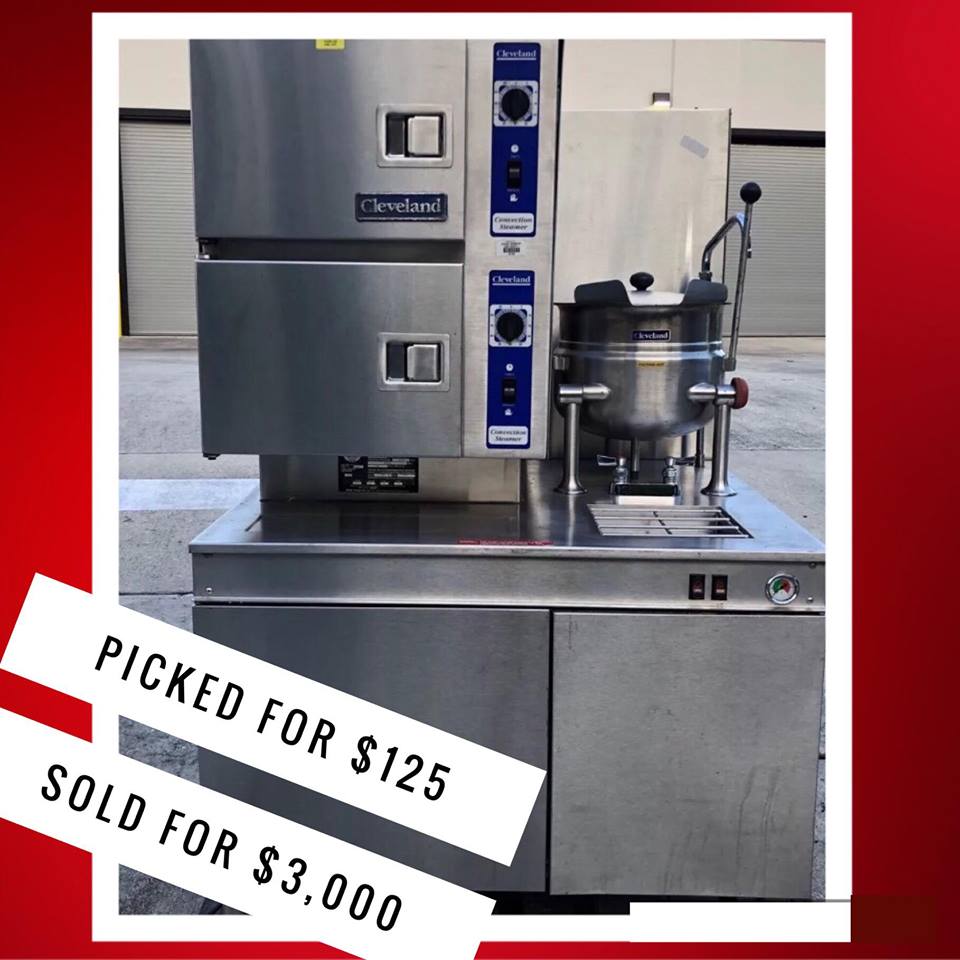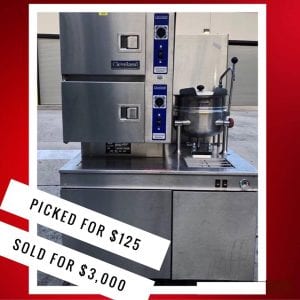 This one had to be put on a pallet and shipped to California!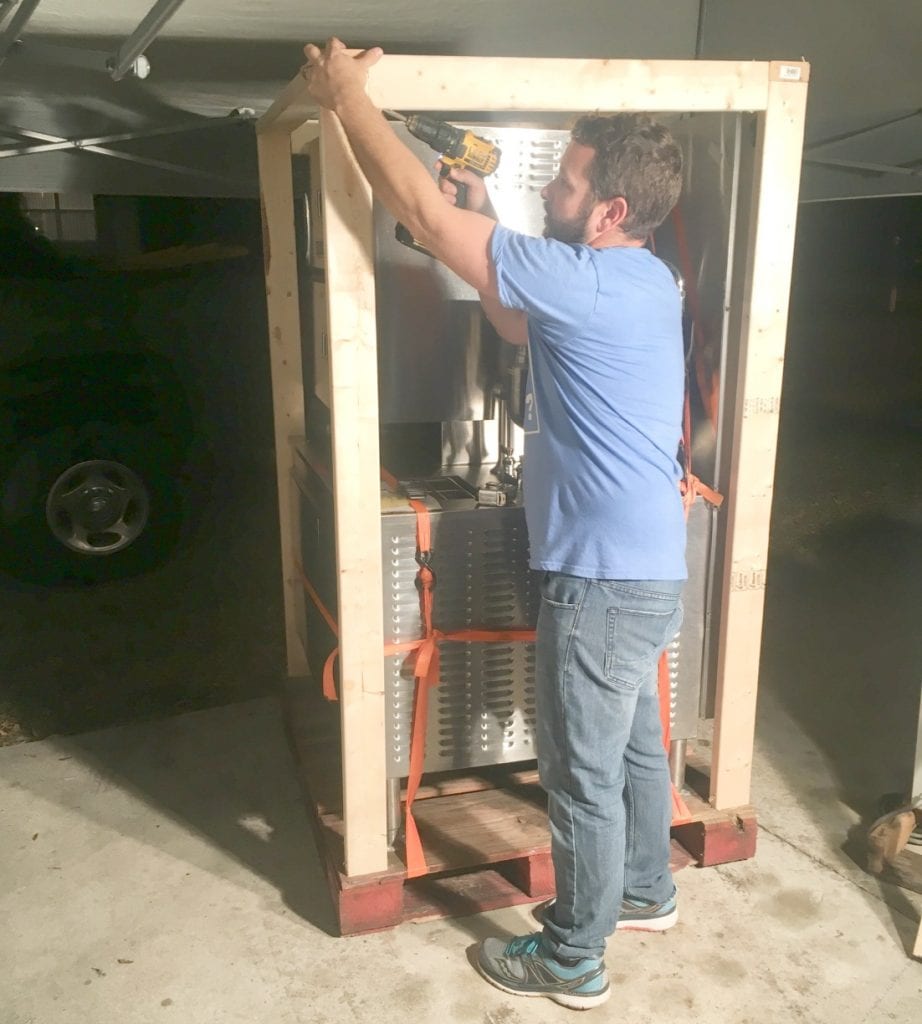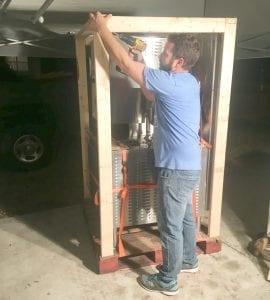 The third flip of the week was a Schwinn Airdyne bike. I picked this one up from OfferUp for $15, and sold it on eBay for $500!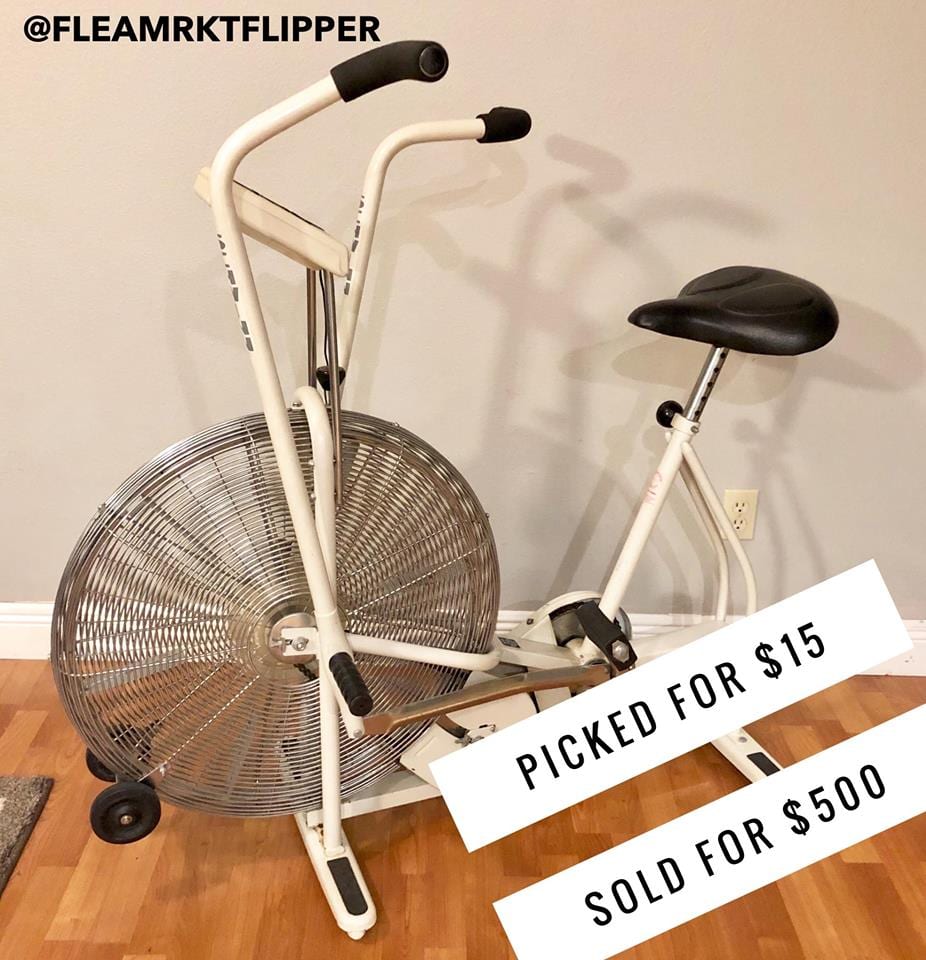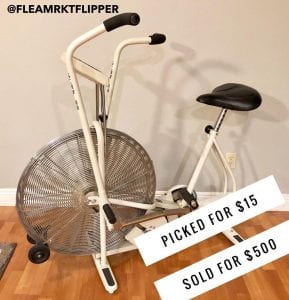 This one also had to be shipped freight. It went on a pallet and shipped for $100.
The fourth item that sold was another bike. This was a commercial Schwinn spin bike that was used in a gym. We had a friend that knew someone who needed to get rid of a few bikes that day, so he called me up and asked me if I wanted to come remove them.
Heck yea I did! I hooked up my trailer and loaded it up with a few spin bikes. 🙂
Sold this one on Facebook Marketplace for $375.
The last item of the week was a double stroller. We've sold this kind of stroller before so we knew it was expensive. We were able to pick it from the flea market for $70.
This is the very definition of picking: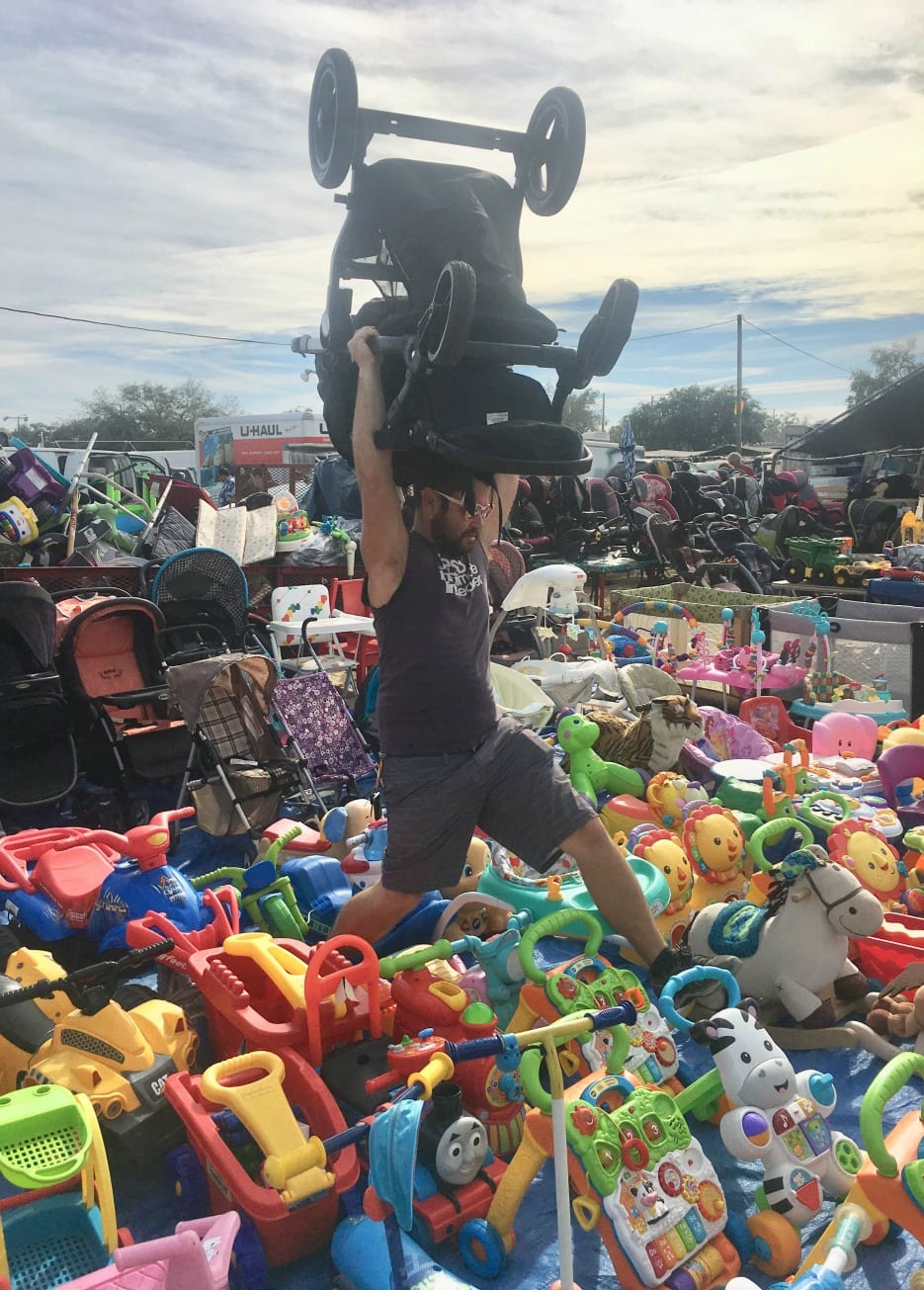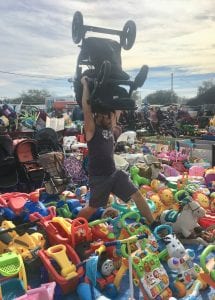 We sold it on Facebook Marketplace for $270. It was worth a little more, but we wanted a quick flip so sold it for a little less.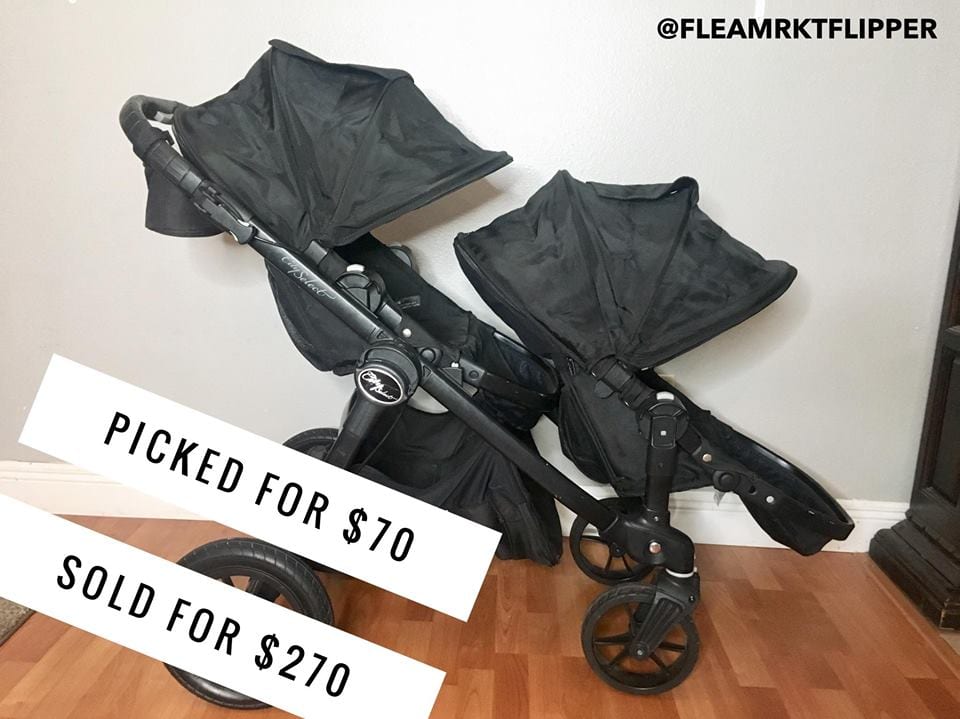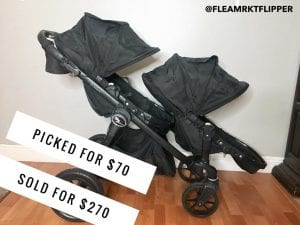 Breakdown of Profits
Cadillac part – Sold for $100, Picked for $5, eBay & Paypal fees:$8,  Shipping:$11,  Profit:$76
Commercial Restaurant Steamer – Sold for $3,000, Picked for $125, eBay & Paypal fees: $390, Shipping: $250, Profit: $2,235
Schwinn Airdyne – Sold for $500, Picked for $15, eBay & PayPal fees: $65, Shipping:$100 Profit: $320
Schwinn Spin Bike – Sold for $375, Picked for $0, eBay & Paypal fees: $0, Shipping $0, Profit $375
Double Stroller – Sold for $270, Picked for $70, eBay & Paypal fees: $0, Shipping: $0, Profit: $200
Total Sales: $4,245, Total Inventory Cost: $215, Total eBay & Paypal fees: $463, Total Shipping Costs: $361, Total Profit: $3,206
It's been a good week! We've been busy, so that's always a sign of making money. 🙂
If you would like to start flipping items for profit, be sure to check out these 5 mistakes that eat up your flipping profits!  (This will also add you to our flea market flips and eBay tips updates. You can unsubscribe anytime.)
And if you are totally ready to jump into flipping items for an extra income stream, check out Flipper University to help you get started.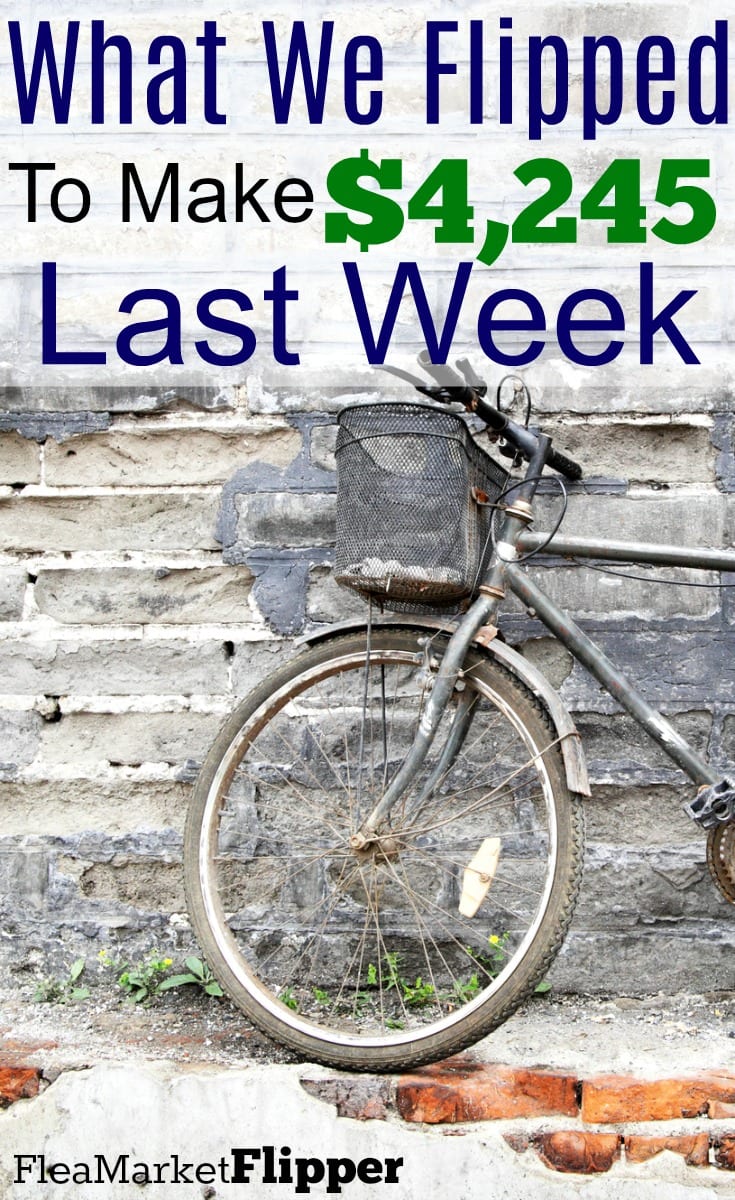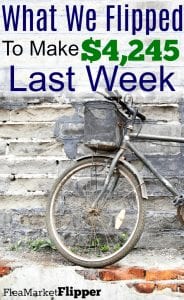 Related Posts
How We Made $84,985 Last Year In 15-20 Hours Per Week
Freight Shipping 101: 5 Steps To Get Started With Shipping Freight
What We Flipped To Make $2,4oo In 24 Hours
We Want To Hear From YOU!
Which model do you prefer to use as a reseller? Low profit – high volume, or high profit – low volume?
What We Flipped To Make $4,245 Last Week | High Profit Vs High Volume
FOLLOW THE FLIPPING ADVENTURE: