Melissa always wanted to be a stay-at-home mom when the kids were little, but we didn't know if we would be able to make it happen. Fortunately our flipping gig allowed us to have the flexibility to work around the kids schedule and she was able to stay home after baby number 3 was born.
This can be a fantastic side hustle for busy moms because you have complete control of your schedule and you can put as much or as little effort as you want into it depending on the return you want or need.
Today we have the pleasure to speak with Flipper University member and stay-at-home mom Joni Edwardson and hear about how she pushed through her fears of shipping and made an extra $10K last year from her flipping business!
Tell us a little bit about yourself Joni.
My name is Joni Edwardson and I'm a stay-at-home mom to two amazing little girls.
I have been married to my wonderful husband, Jeremy for 12 years and his career has taken us here, there, and everywhere.
Four years ago we made the move to Sebastian, FL and we've been enjoying Florida life ever since!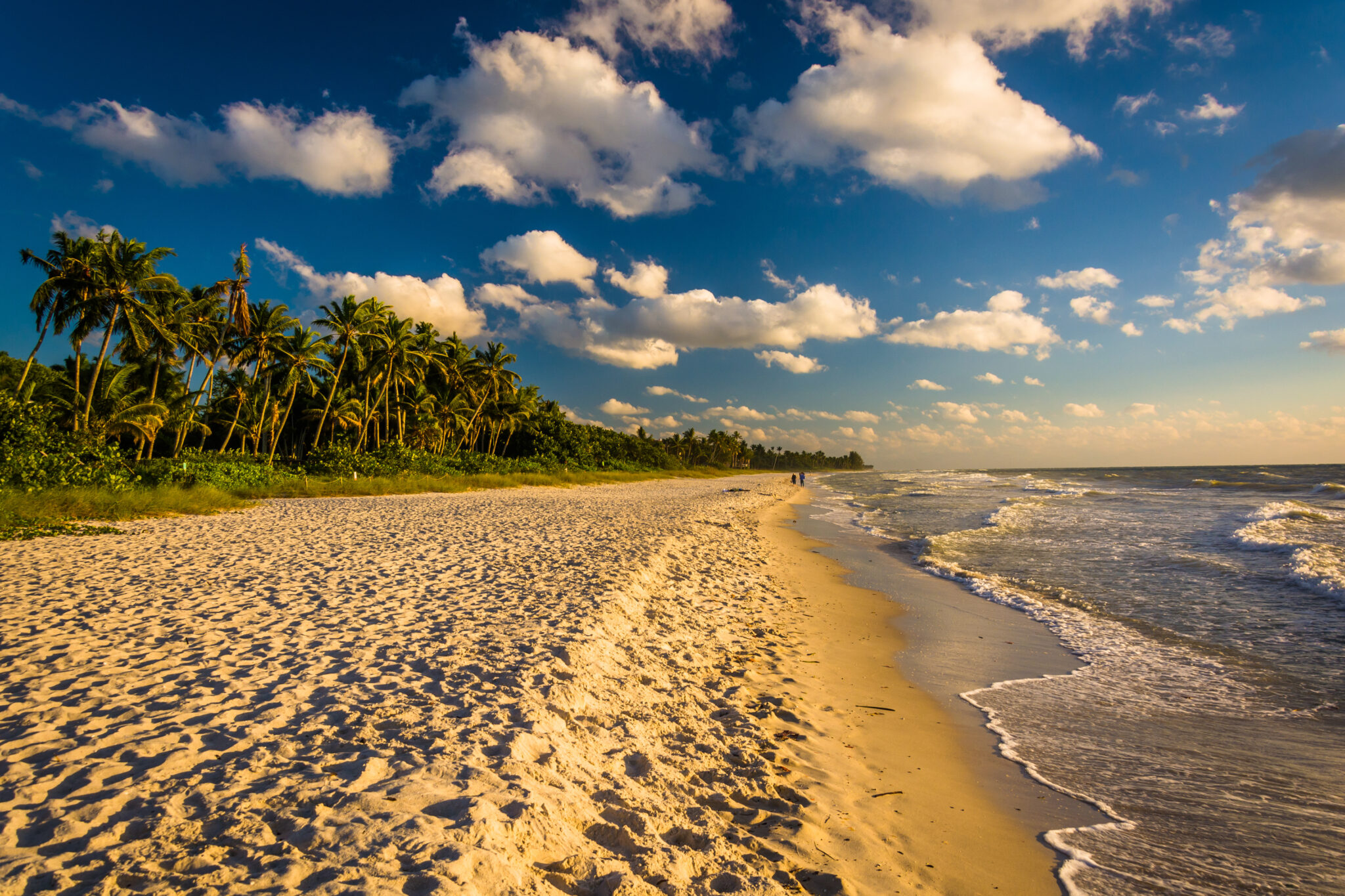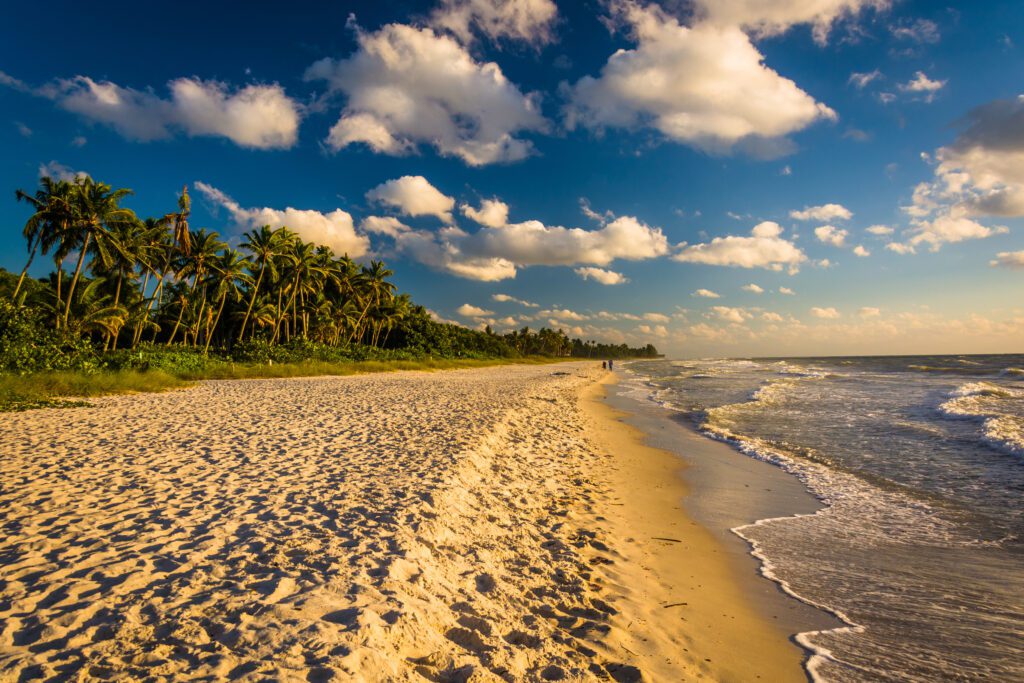 Where it all began
I grew up in a small town in Texas, just outside of the Dallas-Fort Worth Metroplex. I graduated high school and went to Tarleton State University where I majored in Business Management.
The summer after graduating, I married my high school sweetheart and we made our first move to south Texas.
We lived on the Arkansas National Wildlife Refuge for a few years while my husband was completing an internship.
While we were there I decided I loved the wildlife field and started taking courses at Texas A&M University Kingsville. Fast forward three years (and another move), and I graduated with a Master's in Range and Wildlife Sciences.
I had the perfect background to manage a large ranch in Texas, only staying in Texas wasn't in the cards. We moved to Austin, TX, Oklahoma, Louisiana, and finally made our move to Florida.
It was here that my career change became official. We had our second daughter in Florida, and I decided that corporate work wasn't for me so I started looking into what I could do to stay home, yet work on my schedule.
That's when I found Flipper University!
I really don't even remember how exactly I found Flea Market Flipper. Doing a general Google search for reselling on eBay is how I think I found Rob and Melissa.
I've dabbled in reselling items since I was in college. It mainly started out as selling my textbooks on platforms I had bought them on.
However, I have always enjoyed going to thrift stores and flea markets with my family. Six months after grad school my husband and I moved 30 miles outside of Austin, TX and I went to Goodwill whenever I went into town to get groceries.
I started noticing an abundance of Pampered Chef items for $2 or less and knew from being recently married that that brand was expensive.
I started buying a few pieces here and there as I would sell them quickly. Also, I sold a few items online whenever we relocated. After becoming a mom and staying home full-time, I wanted to contribute financially to all the things we would go do.
We had moved to the East Coast of Florida and all of the fun that comes with living near the theme-park capital and being near the ocean came with a substantial price tag.
I wanted to go do what we could while we were here, so the search began and a business was started.
What items do you sell mostly?
I mostly sell small items that are easy to ship. I've dabbled in clothing some, but I've found that to be a bit too time-consuming and troublesome for me.
There's great money in that though! Shoes are probably my favorite thing to sell, I love shoes, and searching out higher quality shoes is so much fun!
Recently, through Rob & Melissa's course and joining a few other reselling Facebook Groups, I'm slowly mustering the courage to get started selling items that need to ship via Freight.
Freight shipping is my 2021 goal and I've purchased and listed three items to get that ball rolling.
Financial Goals
God has really blessed my husband and I as far as not acquiring too much debt, having parents that instilled good financial habits, and a great career for my husband.
That doesn't mean I don't set goals financially though. In the past, we've moved frequently for my husband's job and a few years ago when we were in Oklahoma, we owned our home outright.
It was so freeing being able to not have a portion of our income dedicated to a house payment. I have the "no house payment" goal again.
It's even more of a desire since we now have kids. I recently printed out a goal chart and it's going up in my "office space" near my computer so I can keep myself accountable to this goal.
We've always loosely followed Dave Ramsey so I'd like to start setting aside more for our retirement and kids' college/future.
We have all of these accounts set up and we contribute some to them, but we don't maximize these contributions.
I'd really love for my kids to have college (or vocational school) paid for by the time they graduate. I plan to start contributing more to these soon.
While my house pay-off is a big goal, I do set smaller goals set as well.
I recently hit $10K in sales and this year I'd like to do $15K.
By the end of three years, I'd like to have my business scaled up enough to hit $35K per year. I've sat down and done all of the math on what it would take to get there.
I'm just trying to make sure I'm setting realistic goals since this fall I'll add homeschool teacher to the hats I currently wear.
What has been helpful to you while on your flipping journey?
I think one of the biggest values from Rob & Melissa's program is the private FaceBook group! Everyone is so motivational, posting their sold items, helping out with questions, and learning experiences.
All of the experience and help from group members have taught me to become better at picking items with a great sell-through rate.
I have learned what to search for in my area, when I could save on shipping, and items that might not be worth the time/investment.
It's like having a family of mentors because it's easy to get overwhelmed. But, the FaceBook Group is fantastic at keeping you accountable and inspired.
What are the pros and cons of flipping for you personally?
The pros of flipping are so easy – I get to do something I love on my schedule!
I can take a vacation when I want, I can have time with my kids every day, and I can be present when family comes to visit.
The cons are probably listing and shipping. I hate listing, but every job has something you don't like to do.
Hearing the Kaa-Ching sound on my phone letting me know that something sold is the best feeling, especially when I just listed that item.
Tell us some crazy things you have sold!
I think the craziest thing I've flipped is a taxidermied (stuffed) chicken.
I was out thrifting one day and saw this random stuffed chicken. It was not in the best shape, but it was $3 or $4!
I knew I had to have this chicken even if my profits weren't high. It was one of the most fun items to have in our home.
We played jokes on family coming to visit and the kids really enjoyed it.
I think another crazy one was a talking animatronic deer. I bought it as a joke for my husband and kids. Everyone loved it.
They were all a little sad when I sold it. The kids now always ask if a taxidermy deer head talks when we see them on walls.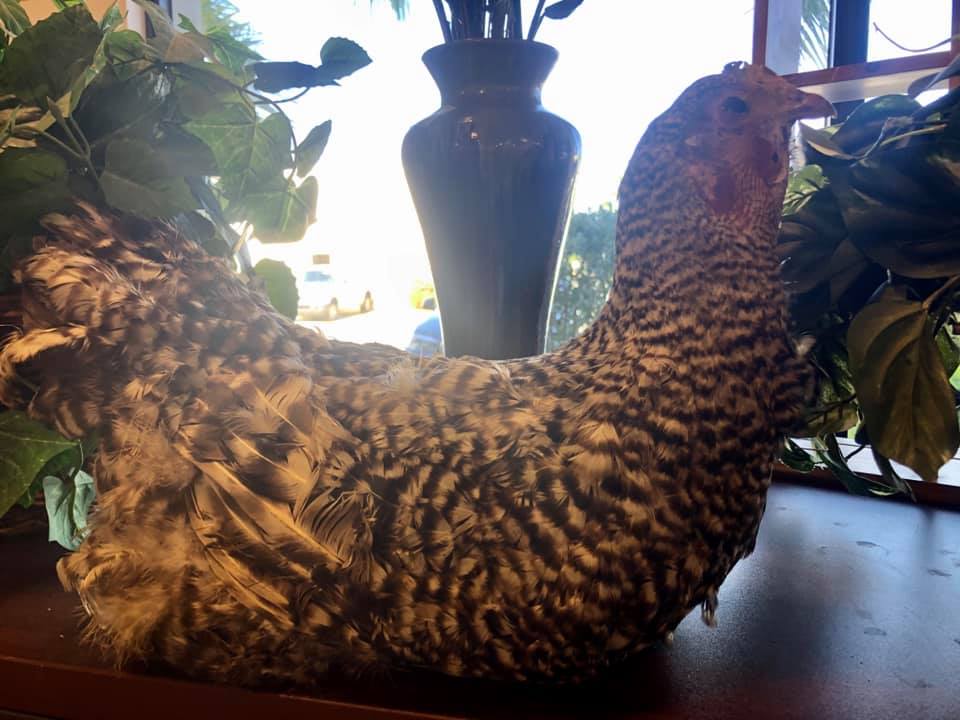 What was your reason for taking Flipper University? 
I've always dabbled in reselling small things, but after having kids and becoming a stay-home mom, I wanted a good side hustle to earn extra spending money for fun extracurriculars and family vacations.
I'm such a wanderlust, and I wanted my kids to realize the world is bigger than just our town and life.
That desire to contribute to extracurriculars and vacations made me want to learn more.
I started searching out ways to increase profits reselling and I stumbled upon Flipper University with Rob and Melissa. 
I followed them on FaceBook for a while and I kept seeing post after post of them interviewing people and their success stories.
I decided that since it usually takes money to make money, I had to do this course because maybe there was something I was missing.
What are some challenges you have had getting started flipping?
Examples of challenges are working full time, and fear of getting started, etc.
I was afraid of so many things getting started. I had a fear of not having space, fear of not having time, I was scared of not knowing how to ship what, fear of losing money, scared of what people might think.
What I had to realize is that there are always solutions to problems. Space was easy once I started getting more sales.
I started in the garage and then eventually made enough to justify a storage unit. Fear of not having time was a bigger one for me.
I have two small kids and part of becoming a stay-home mom was that I didn't want to take time away from them, they're only small once.
The kids started doing a two-day-a-week, three-hour preschool program and that allows me to work, and gives them time away from each other and me. it's a win-win for all of us.
I also started getting up earlier in the mornings so I could work on my flipping business. It's been an adjustment, but it's working.
The shipping part has been a learning experience. Have I lost money sometimes, sure, but I won't make those mistakes again. The last part I'm still working on.
I don't typically tell people what I do, but I'm learning to care less. They don't have the same lifestyle I do, I'm able to stay home and do a lot of fun things with my kids that many don't have the ability to do.
Thanks for sharing your story Joni. Life and flipping sure are a journey. There are so many great things along the way, and when challenges present themselves, they are just learning experiences.
FURTHER RESOURCES
Download These 47 Household Items To Resell TODAY!
FREE Workshop How To Turn Your Passion of Flipping Items Into A Profitable Reselling Business
RELATED POSTS
How This SAHM Made $1,000 Her First Month Of Flipping Used Items
How Corporate Dad Makes $5K-$7K/Mo Flipping Items On The Side
This Retired Couple Made $6,800 Their First 3 Months Of Flipping